The 212 betting system is a unique betting strategy that works in blackjack, roulette, baccarat, and some other casino games. This mild positive progression system requires increasing bets after wins to capitalize on hot streaks. The "mild" aspect refers to how the 212 (aka. Manhattan strategy) doesn't involve much risk compared to most betting strategies.
Interested in a gambling system that could help you win more without risking too much? This guide explains how to use the 212 betting system, which games it works best with, pros and cons, and alternative systems. You'll also learn if the 212 strategy works in sports betting.
Interested in trying the 212 betting system? Use it at BetMGM
What is the 212 Betting System?
The 212 system draws its name from a specific betting pattern. You start by risking 2 units, followed by 1 unit after a win, followed by 2 units after another win. You continue increasing your bet by 1 unit for every successful round after the third win. Following any loss, you start over and return to the original 2-unit bet.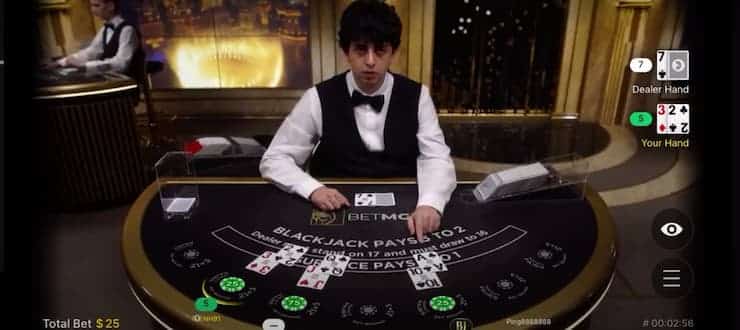 We'll get more into the specifics of the pattern and provide examples later. But this description explains the basic concept behind the 212 betting strategy. Simply put, you increase wagers at various points to cash in on hot streaks (aka, positive progression).
The 212 applies to casino games with even-money bets (pay 1:1), most notably blackjack and roulette. Even-money wagers are less volatile than riskier bets with higher payouts (eg, 5:1). Therefore, you don't assume as much risk when placing even-money bets with this and other gambling systems.
How Does the 212 Betting System Work?
The best starting point with the 212 betting strategy is defining your bankroll. How much can you comfortably afford to lose in gambling at the current time? If your answer is $1,000, then your bankroll will be $1k.
Next, you choose a (measuring) unit for determining bets within the 212 system. Most gamblers base their unit size on the casino's minimum bet. If you're playing a live dealer blackjack game with a $5 minimum wager, for example, your unit would be $5. Likewise, an online blackjack game with a $1 minimum bet would lead to a $1 unit.
An alternative approach involves basing the unit size on a percentage of your bankroll. You could decide on 1% of a $1k bankroll, for example, which would be a $10 unit. This route is preferable if you've got a large bankroll and want to earn more from hot sessions.
After deciding on your bankroll, you proceed to using the 212 betting system. The key steps to this strategy are as follows:
Begin by betting 2 units.
Move down to 1 unit following a win.
Increase to 2 units after a second consecutive win.
Increase by 1 unit for every win thereafter (eg, 3 units after three wins).
A loss always ends the cycle and starts you back at 2 units. If you won the first bet (2 units) and lost the second (1 unit), for instance, then you would return to 2.
212 System Example
You may have a good understanding on how the 212 betting system works so far. But a detailed example of what happens during gambling sessions can illustrate the concept even better. Here's an example using a $5 unit size:
| | | |
| --- | --- | --- |
| Bet / Units | Result | Profit / Loss |
| $10 (2) | Loss | -$10 |
| $10 (2) | Win | $0 |
| $5 (1) | Win | $5 |
| $10 (2) | Loss | -$5 |
| $10 (2) | Loss | -$15 |
| $10 (2) | Win | -$5 |
| $5 (1) | Win | $0 |
| $10 (2) | Win | $10 |
| $15 (3) | Win | $25 |
| $20 (4) | Win | $45 |
| $25 (5) | Loss | $25 |
This session didn't start out well, with three out of the first five bets being losers. If you flat bet $5 after being $15 in the hole, you would have only reached a $10 profit after winning five consecutive wagers. But the 212 betting strategy accelerated winnings to $45 (before the final loss) through increased bets.
Want to use the 212 system on blackjack and other games? Visit BetMGM Casino
212 Betting System Pros and Cons
You can see that everything works out well in the above example. But the 212 system isn't completely perfect and has some cons. You can check out the good and bad of this betting strategy below:
Pros:
Leads to more winnings during hot streaks.
Lower volatility than systems like the Paroli and Martingale.
Doesn't require much risk compared to most systems.
Easy to use once you get the hang of it.
New and exciting way to enjoy casino games.
Cons:
Requires 2 units upfront (versus 1 for most other systems).
Weird aspect of dropping down to 1 unit after the first win.
No clearly defined rules for blackjack double downs and splits.
Harder to bank profits since you're often increasing bets.
Bigger learning curve than the average system (despite overall ease of use).
212 System for Blackjack
Blackjack is one of the most popular games for using the 212 strategy. It pays even money on normal wins and offers around a 45% chance of winning hands (not counting pushes). While a 45% win rate isn't ideal for 212 betting, it's close enough for many players' tastes. Plus, blackjack offers less than a 0.5% house edge (99.5% RTP) under ideal circumstances.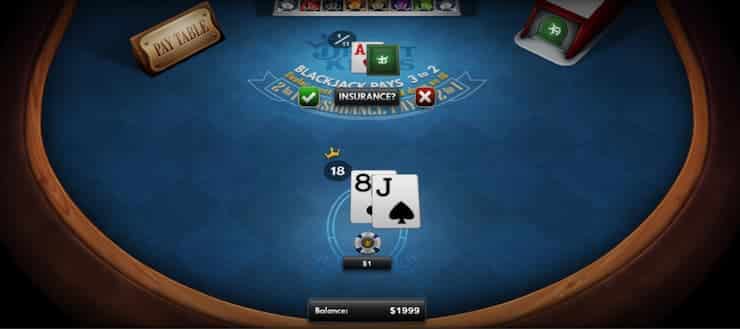 The low house advantage comes from how you can double down and split in favorable situations. Therefore, the 45% win rate isn't as bad as it seems for betting the Manhattan system.
However, doubling down and splitting hands do complicate matters. Doubling down increases your original bet by 2x, while splitting can raise it anywhere from 2x (one split) to 4x (three splits). A good suggestion for handling these instances is to finish the hand, then continue following the system as normal afterward. Here's an example to explain:
1 unit bet (following a 2-unit win).
You get your hand and double down (now risking 3 units total).
Your hand wins.
You progress to 2 units (2-1-2) rather 4 units (common after a 3-unit win).
The idea is to keep the system simple rather than adding more complexity following successful double downs or splits. You'll also minimize risk after booking larger wins.
212 System for Roulette
Roulette is a good game for almost any gambling system due to multiple even-money bets. The same holds true here because the 212 betting system and roulette go together well. You want to stick with the following three wagers in roulette:
High or Low – Wagering on 1-18 (low) or 19-36 (high).
Odd or even – Betting on odd or even numbers.
Red or black – Wagering on red or black pockets.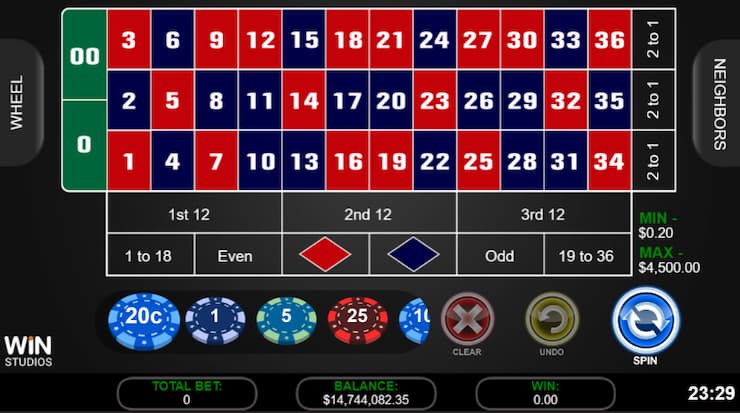 These bets all pay even money and are perfect for the 212 betting strategy. One extra consideration with roulette, though, is that multiple variations are available. The differences between these variants are small, but they impact the house edge. Here are the three main roulette games and how they differ:
European roulette – 37 numbers with a single zero; carries a 2.70% house advantage.
French roulette – Played on a European wheel and pays 50% back when the ball lands on zero; has a 1.35% house edge.
American roulette – 38 numbers with a single and double zero; carries a 5.26% house advantage.
French roulette is the optimal version when available. But since most online casinos don't offer the French variation, you can at least opt for European roulette. The American wheel should be avoided at all costs due to its 5.26% house edge.
Put the 212 betting system to use and play at BetMGM
Manhattan System for Other Casino Games
Blackjack and roulette may be the most popular games for 212 betting, but they're not the only ones. You can also use this system with the following casino games:
Baccarat – The banker hand bet offers even-money payouts and only carries a 1.06% house edge. The player hand is a good runner-up because it also pays even money and has a 1.24% house advantage.
Craps – Both pass line (1.41% house edge) and don't pass line (1.36%) are even-money wagers.
Jacks or Better (video poker) – This video poker variant sees you win roughly 45% of hands with good strategy. It makes up for the lower win rate with big payouts for strong hands (eg, royal flush = 4,000 coins on 5-coin bet).
Pai Gow poker – Discounting the many pushes that happen, you have close to a 50% chance of winning hands against the dealer.

Can You Use the 212 System for Sports Betting?
Yes, you can use the 212 betting system in football, basketball, baseball, hockey, and other sports gambling markets. But you'll need to look for wagers that have -110 odds. You would ideally bet on -105 odds, but these wagers aren't as common.
A win at -110 odds pays $10 for every $11 wagered. This ratio doesn't quite work out to even money, but it's close enough if you really like sports betting. Again, you can use the 212 betting system with football, hockey, baseball, or basketball gambling. Your chances of winning with the 212 improve if you're a skilled sports bettor.
Alternative Betting Systems to the 212
If you have success with the 212 system, you might be interested in other betting strategies. The following systems are a mixture of positive progression and negative progression.
Positive Progression Systems
1-3-2-6 | Similar to the 2-1-2, this system involves betting 1, 3, 2, or 6 units during a win streak.
Reverse Martingale | Requires doubling bets after every win. This strategy is extremely risky because one loss can erase all your winnings. Most gamblers modify the reverse Martingale and start over after so many consecutive wins (eg, five).
Paroli | Sees you increase bets by 1 unit following each win. You start over after three consecutive wins (3-unit bet) or following any loss.
Oscar's Grind | Involves increasing your bet by 1 unit after every win, while staying at the same unit number after a loss. You start the cycle over when reaching a 1-unit profit.
Negative Progression Systems
Martingale | A very risky system that requires you to double down after every loss. You continue in this manner until winning, at which point you return to betting 1 unit.
Labouchere | Write down a winnings goal (eg, 10 units) and create a sequence that adds up to this mark (eg, 2, 3, 1, 4). Add the first and last number to determine your bet (2+4 = 6 units). Cross the numbers off (2+4) if you win or add the bet to the sequence (2, 3, 1, 4, 6). The aim is to cross off all numbers and win your desired profit.
Fibonacci | Revolves around the Fibonacci sequence: 0, 1, 1, 2, 3, 5, 8, 13, 21, 34, 55, 89, 144, and on. You add the first two numbers of the sequence to determine each bet (0, 1 = 1 unit). Following a win, you erase the two numbers that determined the wager (eg, 0, 1, 1, 2, 3 becomes 0, 1, 1). After a loss, you add a losing bet to the sequence (eg, 0, 1, 1, 2 becomes 0, 1, 1, 2, 3).
D'Alembert | Add one unit to your bet following every loss (eg, 1, 2 becomes 1, 2, 3), Meanwhile, you subtract one unit after wins (1, 2, 3, 4 becomes 1, 2, 3).
2-1-3 (aka, Los Angeles) | Almost the same as the 2-1-2, except it sees you increase the third bet to 3 units after two wins.
Manhattan System Tips
You can take your mastery of the 212 strategy to new heights with a few tips. The following 212 betting system strategy will boost your chances of success:
Play Games with Low House Edges – Blackjack, craps, French roulette, and baccarat are the top games for using the 212. Each has one or more even-money bets that carry less than a 2% house advantage.
Know the best bets – Expanding on the above point, make sure you know the best wagers in a game. In baccarat, for example, the banker hand (1.06% house edge) offers the best chance of winning.
Stick to your bankroll – As explained earlier, the 212 system begins with determining your bankroll. Afterward, you need to stay disciplined and avoid going over budget.
Earn casino bonuses – You don't have to rely on the 212 alone to earn winnings. Bonuses provide a boost once you meet the terms and conditions.
Where Did the 212 Strategy Originate?
Unlike many betting systems, the 212 doesn't have a clearly defined history. The Manhattan nickname may provide clues to this strategy's origins. Perhaps one or more gamblers in Manhattan developed and popularized this system. One of Manhattan's area codes is 212, thus lending more credence to this possibility.
Best Online Casinos for the Manhattan Betting System
Affiliate Disclosure: Techopedia may receive advertising commissions for visits to a suggested operator through our affiliate links, at no added cost to you. However, all our recommendations are unbiased and follow a thorough review process. Players must be a legal gambling age and located in a regulated US gambling state. Gambling can be addictive, please play responsibly.
FAQs
What is the 212 betting strategy?
How do you use the 212 betting system?
Will you win profits with the 212 system?
How do you use the 212 system in blackjack?
Is the 212 betting system legit?
Does the 212 betting system work?