Bankroll management is one of the key fundamentals to seeing success when gambling online. It's an essential tool that players in sports, casinos, and poker must learn and abide by. This guide will show you how to properly manage your bankroll to ensure you give yourself every chance to make money and avoid going broke.
What is Bankroll Management?
The concept of bankroll management is to create a balance used for gambling. The amount of money you can afford to lose over a period of time, if you will.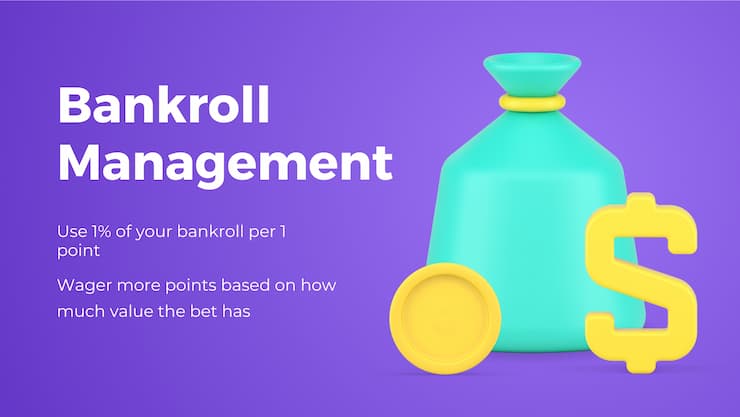 This works differently from a "real world" bankroll in that you can only increase the balance if you win or deposit more money. By betting within our means, we can negotiate variance and absorb the times we inevitably lose.
Managing a bankroll takes discipline. You must only bet a small percentage of the total balance of your bankroll each time, as this means that if you lose, you can continue to bet.
How does Bankroll Management Work?
What we want to do with the bankroll is set a number that we can afford to bet each time, allowing us to win money and not deplete us when we lose. How this works will depend on what you're betting on, whether sports, casinos, or poker.
There are many ways that you can choose to manage a bankroll, and there is no one-size-fits-all answer here. It will depend on how much money you have and how aggressively you can replenish your 'roll if or when it gets low.
Most strategies will come up with a percentage of your bankroll that you can bet each time. For example, in poker, we recommend that you should have 50 buy-ins for a cash game level to play comfortably. If you had a bankroll of $1,000, this would equate to 10c/20c (20NL) games, assuming a buy-in of $20.
Remember, the goal of bankroll management is to ensure that we make money last as long as possible without reinvesting.
Why do You Need Bankroll Management?
Gambling is tough. Sportsbooks and casinos are set up with a significant house edge. Some casinos have games where the house has an edge of 20% for each spin of a wheel or roll of a dice.
With a strong betting strategy and good knowledge of whatever you're gambling on, it's possible to make money. However, at times you will lose, and you need to get comfortable knowing this is an integral part of making money.
Let's assume you have a $1,000 bankroll and decide to flip a coin with a friend for $100. It's possible that you could lose all of those 10 flips, and your bankroll is now gone. This is down to variance.
If we applied some bankroll management strategy, we could say that instead of flipping for $100, we flip for $10 with the same $1,000 bankroll. This would allow us to theoretically lose 100 coin flips in a row before we go broke. The chances of this are slim, and the longer we can keep flipping; eventually, we will even out, and the bankroll is intact.
Bankroll management buys you time. It allows you to bet and lose without going broke. It absorbs variance and is a process that ALL professional bettors apply.
How to Manage a Bankroll for Sports Betting
Sports betting is one of the most volatile gambling practices, even more so than the casino. The reason for this is the human element involved, which brings unpredictability.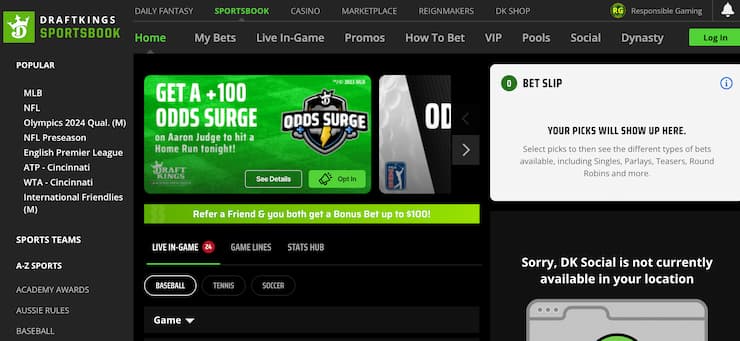 To succeed at sports betting, you must invest a lot of time. Bets should be thoroughly researched, and you should be able to find trends within different games and markets that will allow you to find value.
If you're new to sports betting, you must be much more conservative to start. Once you get more experience, you can open the shackles on your bankroll, but only by a little.
How Much Should You Wager on a Game?
To bet on sports, you rarely want to have more than 1-2% at risk for any single bet. This may seem incredibly low, but it will help new bettors become more familiar with how it works and mitigate what can be a huge variance.
We would add a caveat, which comes down to the types of bets you place. For example, if you're targeting the points spread or totals markets, you can afford to be a little more aggressive. These markets will be close to 50/50 based on the line, meaning bets of up to 5% can be acceptable.
For moneyline bets, we suggest you stick around the 1-2% mark. You have a chance to take longer odds, which means increased ROI, but as ever with betting, the higher the odds, the greater the risk.
Betting in Units
Units are a great way to remove the monetary side of things when it comes to sports betting. You can change your bankroll into units and place bets based on how strong you think the bet is.
For this, you need to determine your starting bankroll and assign units. For example, if you've got a $500 bankroll, one unit could be $5, which is 1%. The stronger chance you think the bet has of winning, the more units you can bet. We expand more on this in our strategy section later in the guide.
How to Manage a Bankroll for Casino Games
Bankroll management at online casinos is vital, as it's possible to lose a lot of money quickly with casino games. The speed at which you can lose scares a lot of people, but with proper bankroll management in place, it need not.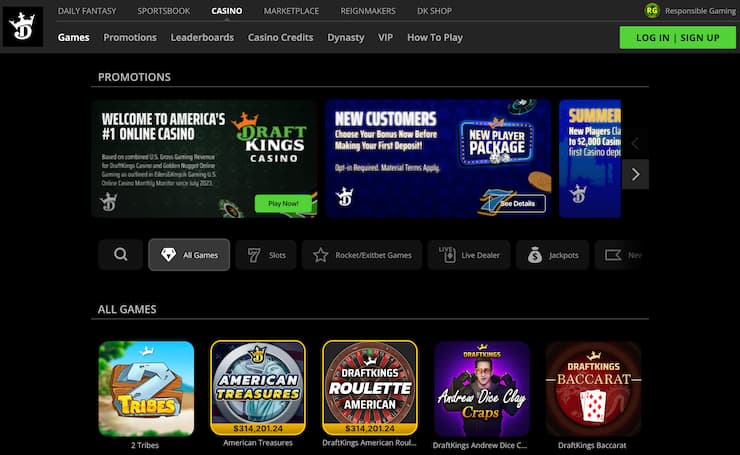 The games have little to no skill, for the most part. Sure, you can apply the "perfect" strategy to blackjack and craps, but this only limits the house edge, it doesn't remove it. Casinos should be played for fun, and your bankroll needs to be cash you can afford to lose, as there aren't many winners.
Like sports, working with the 1%-2% model can work well for casino bankroll management. Some players can be even more conservative if they want to make their money go further. We like it because most casino games, especially slots, will allow you to win huge sums of money for a small investment. This means that you can still win big even though you're betting small.
Choose Games with a Low House Edge
The best place to start with casino bankroll management is choosing which games to play. All casino games come with a house edge attached. Essentially, this is the amount that the casino game is in the house's favor.
Most games represent this as a return to player (RTP) percentage. For example, a game with a 95% RTP means that 95c of every $1 wagered goes back to the player (on average, over a long period of time), and the casino pockets the remaining 5c.
If you choose games with a low house edge, you limit how much money you're effectively "paying" the casino. This means more money is in the pot, and your bang for the buck is much stronger.
Here is a list of some casino games with a low house edge (high RTP):
Blackjack (Single Deck) – RTP can vary based on strategy, but it's generally around 99.5% or higher.
Video Poker (Jacks or Better) – RTP can be over 99.5% with optimal strategy.
Baccarat (Banker Bet) – RTP can be around 98.94% for the Banker bet.
Craps (Pass/Don't Pass) – RTP can be close to 98.6% for the Pass Line bet.
European Roulette – RTP is approximately 97.3% due to the single zero wheel.
French Roulette – Similar to European Roulette, with an RTP of around 98.65%.
Pai Gow Poker – RTP is roughly 97.15% when using optimal strategy.
Three Card Poker – RTP can be about 96.63% on the Ante bet.
Texas Hold'em Bonus Poker – RTP is roughly 98.18% on the Ante bet with optimal play.
Blood Suckers (Slot Game) – RTP is typically around 98.0%, making it one of the highest RTP slot games.
Avoid Progressive Betting Models
Progressive betting models don't work, and they are bankroll killers. Most of them work on the pretense that you increase your bet if you lose to recoup the initial stake, and this would be fine, except for one small issue – table limits.
Casino games have table limits of max. bets for a reason. They stop you from betting big to win your money back. This is why anything that requires you to double your bet to chase does not work.
For example, let's assume you're betting on black on a roulette table with a $500 bankroll and $10 per spin. The list below shows how many times in a row you would have to lose, doubling your bet each time before your $500 was gone.
Bet 1 – $10 ($490 left)
Bet 2 – $20 ($470 left)
Bet 3 – $40 ($430 left)
Bet 4 – $80 ($350 left)
Bet 5 – $160 ($190 left)
Bet 6 – Broke!
In just five losing spins on the roulette wheel with a progressive betting roll, you've started with a $10 bet (1% bankroll) and lost the lot.
Please stay clear of these; they do not work.
Work a Bonus
Most, if not all, online casinos will have a welcome bonus or reload bonus you can claim. Most come in the form of a deposit match, where they apply a bonus to your account based on how much you've deposited.
You can work this to improve your bankroll as you clear the bonus. It's a very easy way to make money at online casinos that will boost the 'roll.
How to Manage a Bankroll for Poker
Bankroll management for poker works differently than for casino or sports betting. The game is more skill-based, so we can be stricter about what sorts of bankroll you can apply to each level.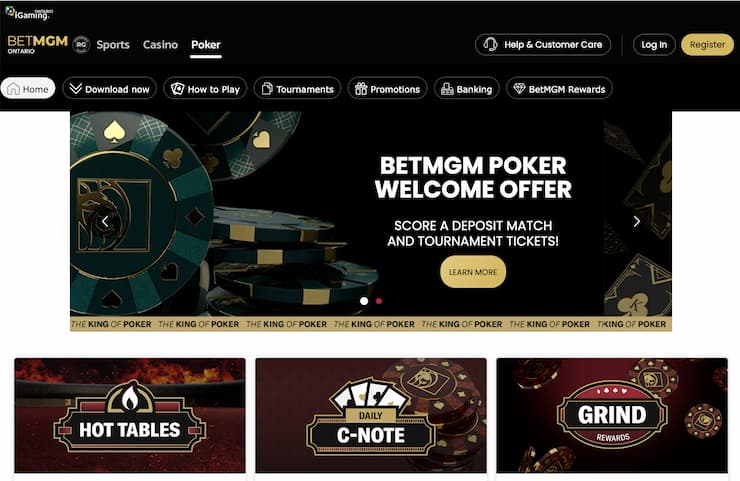 However, one of the key things to note with poker is that you need to be a winning player to apply a proper strategy. If you're a losing player over a significant sample, you will go broke regardless of your bankroll management.
It will also make a difference depending on the type of player you are, whether a recreational or professional player. As a pro, poker will likely be your sole income, so you must be stricter about the limits you can afford to play.
Recreational players will more likely be able to replenish a bankroll when it goes low, meaning that you can move up and down between levels with a little more freedom.
What Limits Can You Afford to Play?
The limits you can afford to play are based on your ability and bankroll. It also depends on the games that you play. Cash games are much easier to grind and means you can be a little more aggressive. Tournaments are much higher in variance, so you must be more conservative.
| | | | |
| --- | --- | --- | --- |
| Player Type | Cash Games Buy-Ins | Tournaments Buy-Ins | Live Buy-Ins |
| Beginner | 50 | 100 | 20 |
| Experienced | 30 | 50 | 20 |
| Professional | 100 | 200 | 50 |
Cash Games
As a rule of thumb, you need around 50 buy-ins for cash games to be comfortable. This is higher than it used to be a few years ago (the standard was around 30 buy-ins), but the games are tougher these days, which requires a more robust bankroll.
This changes for both experienced players (non-pros) and professional players. Experienced players who are consistent winners and are not relying on poker as a main income can get away with a 30 buy-in 'roll. Ideally, professional players, whose main income is from poker, would have 100 buy-ins for cash games.
Tournaments
Variance increases massively with tournaments. It's harder to be a consistent winner at these games as there will be times when you go on long losing stretches. The flip side is that you can win huge sums of money from small stakes.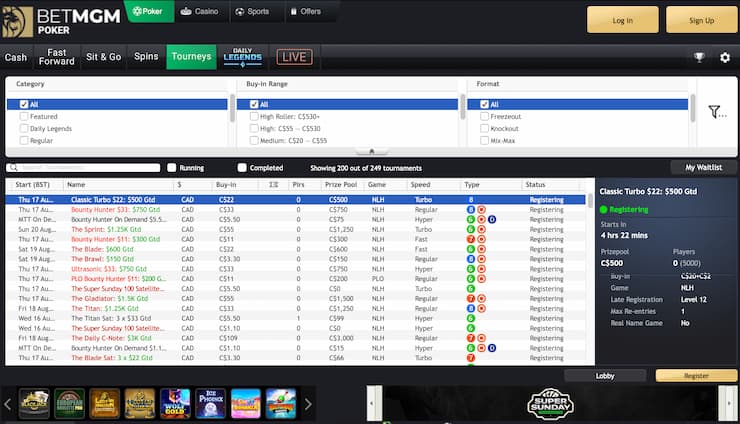 Your bankroll needs to be more robust; by this, we mean bigger. This will absorb the swings and allow you to not worry too much about the downswings.
As a rule of thumb, most players will look to have a bankroll of around 100 buy-ins, which is double what we recommend for cash. So, to comfortably play $10 buy-in tournaments, you need a bankroll of $1,000.
The dynamics change a little for professional players, and, like cash games, we want you to be more conservative. 200 or even 300 buy-ins would be a nice place to be for this and should stand you in good stead.
When Do You Move Up/Down?
Moving up requires an increase in bankroll and an increase in skill level. You can start by seeing how much you need in your 'roll to move up and then go from there. But it's important to be a winning player at the level over a significant number of hands before you make the jump.
For example, if you've started with a $500 bankroll playing cash games at 5c/10c and working your way up to $1,000, it makes sense to start incorporating games at the 10c/20c level as your bankroll can support this, and you've proved that you're a winning player at the lower levels.
That said, we are big fans of taking shots at the higher levels to progress. The higher you play, the better the opponents, and by playing against these players, you'll improve quicker.
If we were using the above scenario as an example, once our bankroll reached around the $700-800 mark (70-80 buy-ins), we would look to take shots at 10c/20c. The easiest way to do this is to set aside 5-10 buy-ins, and if you lose those, you drop back down with a strong bankroll. If you win, it accelerates moving up through the levels.
You need to be aware of when to drop down as well. If your bankroll falls significantly below a comfortable level for the stakes you're playing, it's time to drop.
How Does Bankroll Management Change for Live and Online Poker?
Live poker is typically weaker than online poker at the same levels. For example, games at 50c/$1 live are much softer than the same games online. As a result, we can afford to be a little less cautious about how buy-ins we use.
It's also worth noting that you'll play a lot fewer hands per hour, so variance takes a little longer to even out. Online you will get around 75 hands per hour, compared with live, where you typically get around 25 hands per hour. You can also multi-table online, so this number can increase exponentially.
Look to have around 20 buy-ins for live poker, assuming that you're not playing professionally. If you are, you can look to be a little more conservative with your bankroll, much like you would online.
Bankroll Management Strategies
You can apply a range of strategies to your bankroll management system that will allow you to not only create a buffer against variance but also move through the stakes/increase betting amounts to win more money.
1. Flat Betting
Flat betting is the most common and easiest of the strategies. For this, we're placing a bet per unit, regardless of the odds or the type of bet you're placing. We remove any outside noise, such as form, previous form, and success, and keep a flat bet throughout. It's one of the best ways to preserve bankroll.
You can approach this in two ways: "win" or "risk." They both take the sportsbook's juice into account. The "win" method would cover the juice. So, for a -110 bet, you'd bet 1.1 units to win 1 unit. The "risk" would be where you bet 1 unit straight and win 0.91 units for these bets.
This process can apply to all bets, such as moneyline and prop. For example, if you were betting on a moneyline underdog at odds of +250, you can wager 1 unit to win 2.5, or you can wager 0.4 to win 1 unit.
One is more conservative than the other, but it's possible to mix between the two depending on how conservative your bankroll is at the time. If you're looking for longevity, this is the strategy you want to implement.
2. Percentage Betting
Percentage betting is where you take a fixed percentage of your bankroll to wager on each bet regardless of the odds or bet type. As your bankroll changes, so does your bet amount.
For example, if you've got a $500 bankroll and bet 1% each time, the first bet you place will be $5. If you were to win that bet at odds +500, your bankroll would increase to $530. Your next bet at 1% would be $5.30.
This method allows you to roll with the good times and be more conservative when things aren't going as well. If you wish, you can interlink this and the flat betting method, targeting the higher percentage bets as you go well and then dropping back to the flat bets if your bankroll starts to diminish.
This is the one to target if you're looking for a more aggressive strategy while still being conservative.
3. Confidence Model
The confidence model is about placing bigger bets on games you think have a better chance of winning or offer more value. You bet based on how confident you are with the wager. The more confident you are, the more you bet.
It's best to create a points system from one to three. The more confident you are, the higher the number and, in turn, the higher the stake.
For example, you might choose to bet $10 per point. You find two games you want to bet on, with Game 1 ranked as a one ($10) and Game 2 ranked as a three ($30).
With this strategy, you need to track your bets and the amount you're betting. It's more aggressive than most betting strategies as it requires much more skill to determine which bets offer the greater value. You can see how your confidence levels fair based on returns. If your more confident picks have a larger ROI, you can increase your bet sizes to reflect this.
How to Gamble Responsibly
Bankroll management is all about gambling responsibly. We use the bankroll as a buffer as we know that winning every bet we make is impossible.
Below we've listed ways to gamble responsibly and protect your bankroll. You must follow these if you want to be successful at any form of gambling.
1. Do Not Chase Losses
Cashing losses is the number one way people go broke. Small losses will happen, and you need to be mentally prepared to absorb these.
Granted, we want to win more than we lose, but for some, even being profitable is not always the long goal as much as the entertainment of placing a bet.
If you chase, you'll lose your bankroll very quickly. Avoid this at all costs.
2. Do Not Bet When Under the Influence
If you've had a drink or taken drugs, never gamble. This will 100% impair your judgment and likely lead you to go broke.
If you know that you will be drinking that day, then place your bets before you go out and enjoy the game while having a drink.
3. Don't Bet on Bad Lines
Make sure you shop around for the best betting lines you can find. We recommend having multiple betting accounts and a percentage of bankroll in each to ensure you get the best lines and odds.
For example, if BetMGM offers the Patriots at -7 and DraftKings have them at -6.5, always bet on DraftKings. These small margins can be huge over the year, and getting the most value from each bet is imperative.
4. Only Bet What You Can Afford to Lose
If you're not a professional bettor, make sure that your bankroll is an amount you're comfortable losing in the worst-case scenario. The money should not be the last few dollars you have in the world and should be separate from the money needed to live.
Having a proper bankroll management strategy in place will drastically reduce the likelihood that you will go broke.
Bets to Avoid
To protect your bankroll, there are some bets that you want to avoid. These are bets that are long-term -EV regardless of the value that you think it offers.
Parlays (Especially Same-Game Parlays)
Parlays are one of the most popular bets across US sportsbooks. They allow bettors to place a small bet and win big across multiple teams, which is great if they come good.
But they also offer some of the worst value in terms of the odds you get.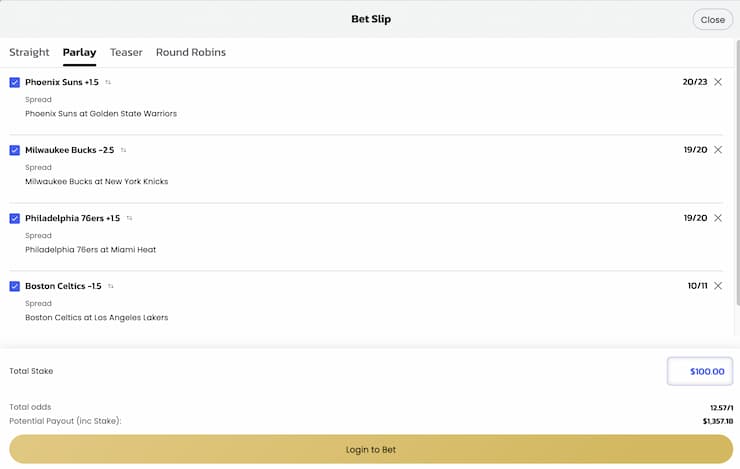 This is because every single bet at a sportsbook has juice charged on top. It ranges, but it's around 3-6%, depending on the market and the sport.
When you create a parlay, you increase the juice that you pay. Each bet within the parlay has already been charged, and you compound that the more bets you add.
Low RTP Casino Games
Any games that have a low RTP should be avoided. These games give a much bigger edge to the casino than high RTP games and will eventually eat in at your bottom line.
Anything below 95% for slots is not worth playing, as you can get a much bigger return with other games. Table games should follow a similar suit.
Affiliate Disclosure: Techopedia may receive advertising commissions for visits to a suggested operator through our affiliate links, at no added cost to you. However, all our recommendations are unbiased and follow a thorough review process. Players must be a legal gambling age and located in a regulated US gambling state. Gambling can be addictive, please play responsibly.
FAQs
What is bankroll management?
Why is bankroll management important?
How do I determine my bankroll size?
What's the "Kelly Criterion" method?
Should I use a percentage-based or unit-based bankroll strategy?
How do I stick to my bankroll limits?
What's the "Martingale" betting system?
How frequently should I adjust my bet sizes?
Can I recover from a losing streak with bankroll management?
Is bankroll management only for professional gamblers?