Courtsiding betting lets you beat the in-play odds by taking advantage of being physically present at the sporting event you're betting on. This somewhat controversial strategy is entirely fair and far easier to take advantage of than you might think.
Read on as our experts fully explain the legality of courtsiding, teach you how to develop a courtsiding strategy, and provide you with the tools to prepare for live betting while receiving courtsiding tips on the action.
What is Courtsiding?
Courtsiding is the act of being physically present at a sporting event purely for the purpose of relaying information to sports bettors. The aim is to provide information about the match at a faster rate than bookmakers can adjust their live odds.
Courtsiding betting is the act of receiving courtside information and using it to bet and get valuable odds by knowing what is going to happen before the odds reflect the state of the game. While courtsiding is synonymous with tennis, courtsiding gambling would work with just about any sport.
The effectiveness of courtsiding has been somewhat diminished as communication and odds-setting technology have improved. Once upon a time, courtsiders would phone bettors to place bets with individual bookmakers. But now live betting occurs on mobile devices where the delay in information is measured in seconds.
However, some courtsiders are still able to send data back to bettors in mere milliseconds as depicted in this BBC article about courtsider Dan Dobson.
Want to try courtsiding for the first time? Sign up to BetOnline.
How it Works
A simple courtsiding strategy would see one individual act as the courtsider and another as the one courtside betting. The person at the game watches closely and relays important information as it happens. This could be as big as the scoring of a point but as subtle as the star striker looked a little rough during warm-up.
Using a variety of possible devices, the courtsider sends this information as quickly as possible to you, the sports bettor. You'll then place a bet based on this information. Of course, when using real money betting apps in the US, this needs to be incredibly fast – within seconds or milliseconds, if possible.
Examples of Courtsiding Betting
Let's walk through a potential courtsiding gambling scenario. A soccer game between the USA and Japan is coming down to the last few minutes of regulation time. The Totals market for Over 2.5 goals is +155 and the game is tied 1-1.
Your friend texts you that the USA just scored – now you must quickly place an Over 2.5 bet before the market closes entirely – 3 goals would close the Over 2.5 market since it has already occurred. You get in just in time with odds of +150 before the bookmaker adjusts. This bet would be guaranteed profit.

Is Courtsiding Legal?
Bookmakers like to think it is, but courtsiding betting is perfectly legal in the United States. There are no federal or state laws that prohibit you from gambling based on information passed on by someone who is physically at a game.
Some have argued that courtsiding is match fixing but the two are completely different since match fixing directly influences an outcome while courtsiding simply relays the outcome. Therefore, courtsiding is not match fixing and is not illegal, nor is it illegal to bet with information provided by courtsiding.
However, security at sporting events has been known to eject spectators who are presumed to be courtsiding. Tennis courtsiding has seen a fair share of ejections – such as the 2016 US Open where 20 spectators were caught courtsiding.
Is Courtsiding Betting Still Viable?
Yes, considering the amount of courtsiding tennis tips still being provided during major tournaments, there is still life left in the betting strategy. It is not for everybody though and you'll likely need practice, a good technological base, and a slower live betting site to effectively use a courtsiding betting strategy successfully.
However, as algorithms improve this could all change as there is still only milliseconds to a few seconds delay between the outcome and the odds shifting to accommodate. The fastest way to successfully courtside bet would be to actually go to the event yourself and be both the courtsider and the courtsiding bettor.
Experience smooth in-play betting for courtsiding – register at Bovada.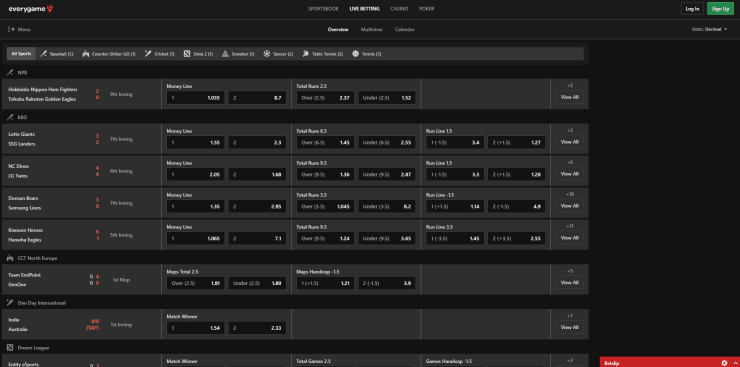 Courtsiding Tips or How to Use It to Your Advantage
While this strategy is simple enough for any sports bettor to take advantage of, we still have a few insightful courtsiding tips from a few of our experts who are experienced courtsiders. These tips can help you take advantage of courtsider information and aid in developing a strong strategy between you and your insider sitting courtside.
Keep it simple – The best way to use a courtsiding strategy is to select a few markets that you can bet on instantly and stick with those markets. This way you won't lose time trying to find a selection before the odds shift. Remember that speed is everything when converting courtsider information into bets.
Slow bookies – This is a tough one but you'll want to try and find a live betting platform that might be slower at times. Often, this could be a major brand purely because they have a high bet volume to handle and a load more live betting sports than smaller sportsbooks. Sign up to a few sportsbooks and follow a game while watching the live odds to test.
Go to the event – Shave off those precious milliseconds by actually going to the event and live bet on your mobile device. There is no faster way to courtside than to witness the sport in actual real time and place bets in seconds before the odds adjust.
Less frequency – This is a strategy you shouldn't use too often. Like Dutching betting, it is possible for bookmakers to spot your betting patterns and assess whether you are using a strategy they think is unfair. If all your bets are placed milliseconds before something major happens all the time, the bookmaker might think you are frequently courtsiding.
Mobile networks – These considerations are subtle but can make a huge difference. Consider which mobile network is superior at the stadium or event venue that you'll be receiving information from. The last thing you want is to have a significant delay in receiving a text message because you have full 5G but the insider at the game only has a fluttering single bar of 4G.
Pros and Cons
No one strategy is perfect for sports betting and courtsiding has both advantages and disadvantages. To help you consider whether a courtsiding betting strategy is right for you, we've provided dome snappy pros and cons below.
Pros:
You know the outcome ahead of time – albeit in milliseconds.
The strategy applies to a wide variety of sports.
You can go to the event to courtside yourself.
You can take advantage of long odds.
Cons:
Courtsiders won't always be able to relay quickly enough.
Sportsbooks may ban bettors they believe are courtsiding betting.
Do you want to courtside bet on horse racing? Try international racing betting at BetNow.
What Sports Can It Be Used On
A courtsiding strategy can be used on any sport that can be watched live and in person. However, some sports are more popular for this bet strategy due to the various bet types of markets available.
Tennis
Courtsiding tennis tips is where this strategy got its start. Sitting courtside and transmitting details about upcoming outcomes can be seriously advantageous especially considering offshore sportsbooks offer prop markets such as "Will there be an ace in this game" and you can guarantee a small profit betting on Over/Under markets for set betting.
Basketball
Imagine being able to place a bet on whether a free throw will be successful when you actually know it has been. Being courtside at an NBA or NCAAB game can provide lightning-quick insights for live betting.
Horse racing
The only way to courtside in horse racing is to witness the horses during the Parade Ring. This is where the horses meet their jockeys ahead of the race and spectators can assess the condition of each horse. Courtsiders can relay vital information that can be incredibly influential to a bettor – such as whether the favorite might be sick or isn't taking a liking to the jockey.
Football
Courtsiding football games is possible too. Football markets usually contain upwards of 100 different selections for a single NFL game at offshore sportsbooks. The plethora of possibilities is immense and courtsiding can help you take advantage of the numerous prop markets that are offered. For example, you could place a successful Octopus bet by knowing it will happen ahead of time.
Cricket
Courtsiders can let you know when a wicket falls which can be vital information when fast live betting. This can be especially useful for the "Next wicket" market where you could get exceptionally valuable odds betting on a player that is scoring well to be the next wicket, knowing it is just about to happen.
Soccer
Besides the standard markets, courtsiders can be particularly useful for betting on certain prop markets. For example, even a two-second delay is enough time for a courtsider to tell you that a corner was awarded and that you should bet on a particular corners market – say, an Over 0.5 totals bet or "Will there be a corner in this half?" prop bet.
More Betting Strategies
Looking for more valuable betting strategies? Check out a few more of our guides below.
How to Courtside Bet at BetOnline
Offshore sportsbooks have made the sign-up process very simple. You only need to provide a few personal details and you can be betting within a few minutes. To make sure new bettors are perfectly set up for courtsiding betting, we've provided an easy five-step guide on signing up and betting for the first time.
Step 1: Sign Up to BetOnline
Head to betonline.ag and click on the green "Join" button before filling out the simple web forms. Just provide your personal information as needed. This will include your full name, mobile number, and address.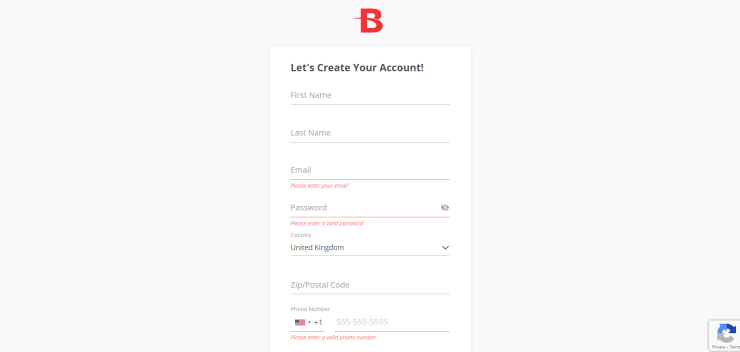 2. Verify Email Address
Next, BetOnline will need to verify your email address. Simply open the new email sent to your inbox by BetOnline and follow the link to verify.
3. Claim Your Bonus
Click the green "deposit" button to head to the cashier. A series of promo codes are available in the top banner. Be sure to copy the one you wish to claim if you wish to claim a bonus offer.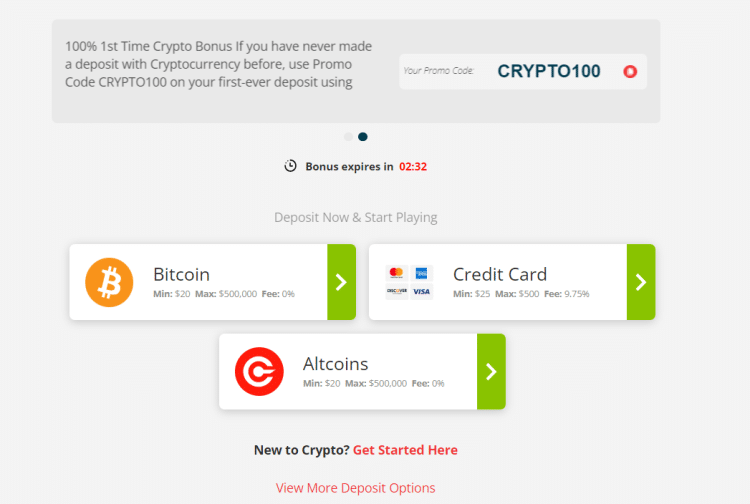 4. Deposit
Choose your deposit method, nominate how much you wish to deposit, and then follow the prompts. This could simply mean entering your credit card details or copying the operator's crypto wallet address to make a crypto transaction via your preferred wallet or exchange.
5. Prepare for Live Betting
Head to the live betting section and find the sport you are going to follow. Open up the markets you are likely to bet on based on information passed on to you via the courtsiding person at the event. Just click on a selection and enter a stake to quickly place your bet.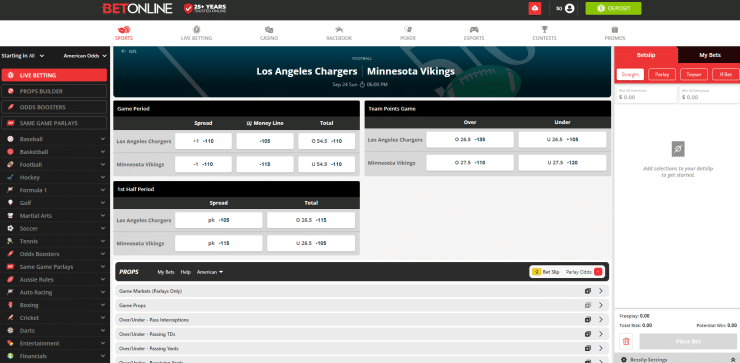 Best Online Sportsbooks for Courtsiding Betting
We chose 10 of the best US online sportsbooks that all offer live betting. While these platforms are exceptional, they're not perfect and can often be slow in getting the live odds moving. These sportsbooks are ranked based of betting features, quality of odds, and the intuitiveness of their in-play betting platforms.
BetOnline – Best online sportsbooks to use courtsiding betting in the US.
Bovada – Get exceptional live betting odds across a wide range of sports.
BetNow – A dedicated live betting website that allows you to make fast decisions.
Everygame – Get excellent sports betting odds from a wide selection of sports.
BetUS – Bet on live sports with incredibly high betting limits in the US.
Jazz – Massive racing coverage that is great for international courtsiders.
MyBookie – Courtside bet with bonus funds that have low rollover requirements.
SportsBetting.ag – Excellent sports betting odds with very low margins.
BUSR – Offers fantastic horse racing odds that are ideal for courtsiding.
XBet – Very responsive website that allows you to smoothly live bet.
FAQs
What is the best sport for courtsiding?
Is courtsiding illegal in USA?
Is courtsiding still possible?
What is the courtside betting strategy?
What is the meaning of courtsiding?
Resources