Having knocked off the territories, WCW, and TNA, the WWE is still the preeminent wrestling promotion in the world and CEO Nick Khan is pushing for legal WWE betting in the US. Our experts will teach you how to bet on the WWE so you're ready when its markets go live.
Our WWE betting guide provides an update on the latest movements towards legalized WWE betting and we deliver our expert-driven tips and strategies so you'll be prepared to bet on the biggest matches.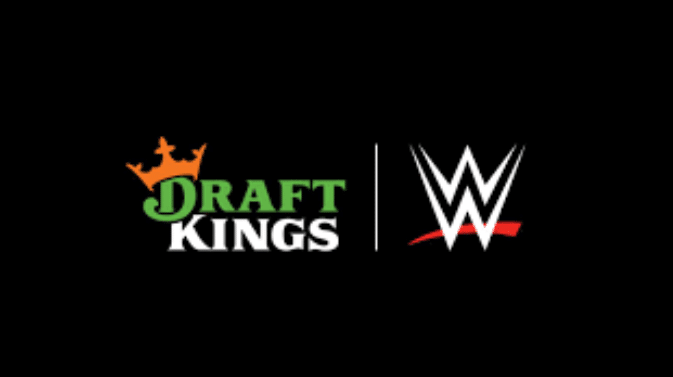 Is WWE Betting Legal?
No, WWE betting is not legal just yet. State gambling regulators have all banned betting on the WWE and other popular wrestling promotions. This is because wrestling betting would involve wagering on scripted matches rather than genuinely contested fights such as betting on the UFC.
For example, Colorado statutes covering sports betting regulations clearly state that betting on any event that has a fixed or predicted outcome is prohibited.
As you can imagine, there are numerous issues that can arise from scripted matches. Firstly, leaked results are incredibly common in online forums and wrestling publications often referred to as the "dirt sheets".
However, the WWE is working closely with consulting firm Ernst & Young to secure match results, thereby promising to prevent match leaks. The WWE will point to the success of Academy Award betting in selected US states where the award voting results are kept secret by PricewaterhouseCoopers.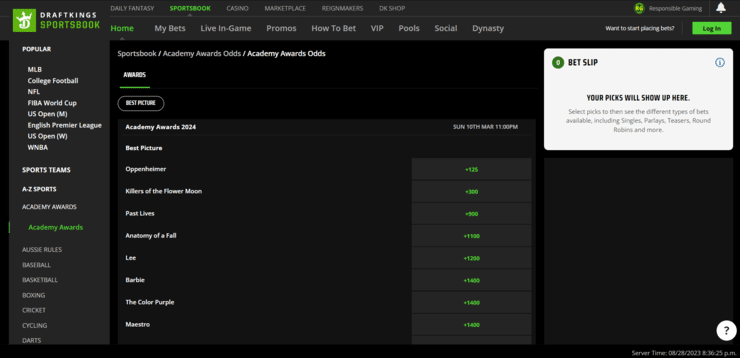 Where Will WWE Betting be Legal?
While any of the 28 regulated mobile betting markets could legalize WWE betting, it is believed that Michigan, Indiana, and Colorado are the most likely states to allow wrestling betting. The WWE is targeting those states.
This is likely because these states are among the few that have legalized betting on the Academy Awards – another fixed-result event.
The WWE has already registered with the Indiana Gaming Commission. However, the Colorado Division of Gaming has stated there is no current intention to consider legalizing wrestling betting on fixed results. WWE officials and the Michigan Gaming Control Board have held meetings but there is no telling how successful that was.
When will WWE betting be legal?
State regulators have pushed back but the WWE has serious clout now. The WWE was purchased by UFC parent company Endeavor, the multi-billion-dollar media agency that represents the NFL, NHL, and owns sports betting service provider OpenBet.
On September 12, 2023, the merger closed and the new, mega-power group that combines both the UFC and WWE is now trading as TKO Group Holdings. Where a wrestling promotion may struggle to push state regulators, TKO will have the time and resources to push back.
However, there is a long road ahead and legislative processes are hardly rapid. We probably won't see legal WWE betting until at least the end of 2024.
Furthermore, online sportsbooks would then need to agree to offer WWE odds and some operators, such as BetMGM, have publicly expressed concerns about fixed-result event betting.
Potential Wrestling Betting Apps
Some states allow betting on the Academy Awards, which has fixed results. FanDuel and DraftKings are among the most prominent US sportsbooks to offer markets for the famed award show. DraftKings was the WWE's official gaming partner in 2021, which involved offering "free-to-play" pools for major events like WrestleMania 38.
If wrestling betting were to be legalized by some states, these sports betting apps would already be well-equipped to offer markets.
What Are the Most Popular WWE Bet Types?
Considering professional wrestling betting is popular in several international jurisdictions, such as the UK, it isn't challenging to determine the range of markets a US sportsbook could offer in the future. Potential wrestling betting sites will likely only offer moneyline markets.

This means that you only need to understand the most basic betting market to know how to bet on WWE matches. For example, a moneyline bet on a match between Brock Lesnar and Cody Rhodes would require you to pick the winner of that match.
Spread betting is not possible as there are generally no points to score, nor are there any rounds like a boxing or MMA bout. This rules totals betting out too.
Get exceptional moneyline odds across a wide range of sports at FanDuel.
WWE Betting Tips & Strategies
While wrestling betting isn't legal in the US yet, we are experts in wrestling predictions and we've got a few WWE betting tips that will help you prepare for when markets are eventually offered in the future.
Read the dirt sheets – Not everything you read will be true, but you can learn a lot about what is happening behind the scenes. You'll learn insights into where storylines are going and the condition of wrestlers. For example, you might learn that a wrestler is injured and it becomes apparent they'll lose the title to receive surgery.
Think creative – This refers to WWE creative, also known as the writing team. Even if the results are under lock and key, "smart" wrestling fans can often predict the outcome of matches by considering the likely path of that particular story. For example, if the champion is nearing a groundbreaking record title reign, they're likely to win and break that record.
Gamble responsibly – Always gamble safely and wisely. This means never chasing any losses and knowing when to walk away. Don't start betting on matches you aren't comfortable with and always bet using responsible gambling practices.
Top WWE Events
There are multiple TV shows each week, but the WWE holds one major Pay-Per-View (PPV) show towards the end of each month. These matches tend to conclude storylines and it is at these events that title matches are typically contested. Some PPVs are held every single year without fail while others are a little irregular.
WrestleMania
This is the biggest single event in all of professional wrestling. Now a multi-day event, WrestleMania is used to play off some of the most important stories of the year and this is the event you'll usually see the most marquee matches involving celebrities or former wrestling stars. As of 2020, WrestleMania switched from a single-night event to two nights.

Royal Rumble
The Royale Rumble typically sets up WrestleMania chiefly with the 30-man Royale Rumble match in which the winner is guaranteed a championship match against the title holder at WrestleMania. This event is also the first PPV of the year.
Survivor Series
The Survivor Series event can be an interesting betting PPV as the main matches are tag-team elimination matches. These can be harder to predict as there are numerous possible winners in a single match.
Clash of Champions
This is a relatively new PPV event but is unique because every WWE championship title across all of the promotion's brands is contested. Betting on championship bouts can often be more accessible than other matches since statistical data can help determine when a title is likely to change hands.

Types of Wrestling Promotions to Bet on
Now that you know how to bet on WWE matches, you can take those very same tips and strategies and apply them to other wrestling promotions. The WWE might be the biggest name in the game but it's certainly not the only name.
WWE
The biggest and most famous wrestling promotion in the world, the WWE has continued to innovate and new promotions often try to model their product after the WWE. This company transcends wrestling, has broken into the film industry and wrestlers are now household names because of the success of the WWE.
Impact Wrestling
Born out of the ashes of TNA, which was WWE's competition for a very short time, Impact Wrestling is renowned for its X-Division that showcases incredibly acrobatic and technical wrestling. The promotion is nowhere near as popular as it was several years ago, and betting sites will be less likely to offer markets.
AEW
A start-up wrestling promotion founded by the owner of the Jacksonville Jaguars, All Elite Wrestling is currently the WWE's biggest rival owing to a roster of the best former independent stars, former WWE stars, and a product reminiscent of wrestling in the early 2000s.
NJPW
New Japan Pro Wrestling is the biggest and most popular pro wrestling organization in Japan, and the most well-known outside of Japan. Recent partnerships with Impact Wrestling and AEW have resulted in several NJPW stars reaching a larger audience.
How to Sign up to a WWE Betting Site
You know how to bet on WWE matches, which means you're almost prepared for when sportsbooks start offering wrestling markets.
To make sure you're completely ready, you'll need to sign up for a popular sportsbook that is likely to offer WWE odds. Read on to see how easy it is to register at FanDuel.
Step 1: Go to the FanDuel homepage
Head on over to the FanDuel homepage and click on the green "Join Now" button to begin the registration process.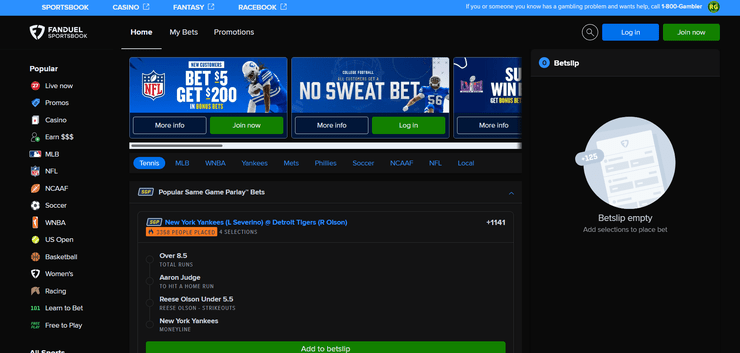 Step 2: Complete the sign-up forms
Select the state you reside in from the regulated markets listed and then complete the simple web form. You'll need to provide details such as your full name, address, email address, your Social Security Number (SSN), and you'll get to create your unique login credentials.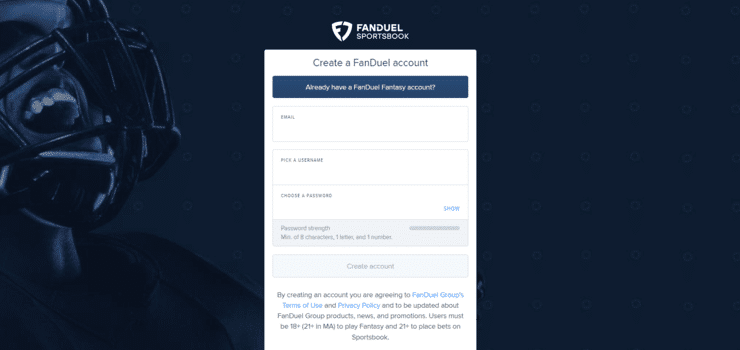 Step 3: Make a deposit
Access the cashier section and choose a deposit method from the available options. You can then nominate a deposit amount and then enter your details as required, such as your credit card numbers.

Step 4: Enjoy betting and wait
You'll have to wait until betting on the WWE is legalized in your state. However, since top sportsbooks like FanDuel cover a vast range of sports, you can enjoy sports betting in the meantime.
FAQs
Can you bet on WWE in the US?
Can you bet on WWE online?
Can you bet on WWE on DraftKings?
Resources