As a new player, learning how to gamble online for real money can seem overwhelming. However, our complete guide will help you understand the legislation, locate the best gambling sites, and show you every step needed to start gambling online right away. Continue reading to learn more.
How to Start Gambling Online
If you want to jump right into the action, check out the following step-by-step guide on how to gamble online.
1. Check the Local Regulations
Since online gambling is not legal in every state, you will have to check to see which forms of betting are available in your jurisdiction. The best way to do this is to check out our guide to the best gambling sites and see where online gambling is legal.
It is worth pointing out that the forms of gambling available can vary greatly. While around 30 states currently offer legal online sports gambling, only six jurisdictions have legalized online casinos. Real money online poker is also available in only seven states.
Local alternatives for online gambling can be available in more markets in the form of daily fantasy sports and sweepstakes casinos, but even these options can be restricted in some states. It all comes down to what you want to gamble on.
2. Pick the Best Gambling Site
If you are in a state with legal online gambling, chances are that there are multiple sites available. Picking the right platform is an important step when learning how to gamble online for real money as this can affect the options you have access to, as well as the available banking methods, bonuses, promotions, mobile apps, and more.
We recommend reading expert reviews to learn more about a site before joining. This will help you compare different options without spending any money and without wasting time. BetMGM stands out as one of the top gambling sites and it is available in quite a few states.
3. Create an Account
After choosing the site, you can create an account within a few minutes. Simply click the "Sign Up" or "Register" button on the site and fill out the registration form.
How old do you have to be to gamble online? In most states the minimum age to take part in online gambling is 21 years. However, there are some states that only impose a minimum gambling age of 18 years, like Michigan and Rhode Island.
4. Claim the Gambling Welcome Bonus
One of the benefits of gambling is that you have access to extra bonuses and promotions, especially as a new customer. Most sites have a welcome bonus, available after you register an account or on the first deposit. Make sure to read the terms and conditions to learn more about the offer and how to use it. Also, check the product that the bonus is available for.
For example, the best casino bonuses cannot be used to gamble on sports, even if the site has both products available in your state. Furthermore, new players can usually only claim one bonus on the platform, so you will have to choose which one you prefer. With a welcome bonus, you can receive extra funds, like a 100% match on your deposit, bonus spins, money back on lost bets, or other rewards.
5. Add Funds to Your Account
Arguably the most stressful part when learning how to gamble online with real money is depositing funds into the account. However, this isn't an issue when playing at trusted and licensed gambling sites. These provide high-end security and ensure that users are always safe. They also come with a variety of banking methods for making a deposit.
To add funds, sign into your account and look for a "Deposit" button. Click it once to bring up the online cashier on the platform. From here, you can select the preferred deposit method. Then, enter the amount you wish to add and fill out the required boxes. Your funds will be available in the account balance as soon as the transaction is processed.
6. Place Your Bets
With the funds and bonus available, you can now gamble online how you like. Select the preferred options and set the size of the bet. For sports, you can browse the available markets and add them to the ticket before placing the bet. Check out more details in our how to bet on sports guide.
For casino gambling, start the preferred game and set the size of the bet per round before playing. If possible, we recommend practicing in demo mode to better understand how the game works.
We strongly recommend that you gamble responsibly and not bet more than you can afford to lose.
7. Withdraw Your Winnings
Now that you know how to gamble online in the US, you will most likely win some of your bets. With a bit of luck, you might even win a fair amount and increase your bankroll. We recommend withdrawing a portion of your balance from time to time to enjoy it on something else.
To withdraw funds online, simply go to the same cashier used to deposit and select the withdrawal tab. Here, you will likely see multiple banking options available, based on which ones you used previously. Choose the preferred one and fill out the required details to cash out your winnings.
How to Gamble Online Safely
The following top tips will help you make the most of your online gambling experience while staying safe.
Only Play at Regulated Sites – Licensed gambling sites provide players with a high level of security and reliability. You won't have to worry about denied withdrawals for no reason or unfair games when joining regulated operators.
Learn the Games – Whether you are betting on sports or playing casino games, you should first do your research. Learn the sport, follow the main tournaments, read the game rules, and even practice for free before gambling real money.
Gamble with a Budget – Set an amount of money that you can afford losing as your gambling budget. From here, you can set daily or session limits to help you stay within your bankroll for a given period of time. Don't spend more than your budget allows for.
Check out the Promotions – While bonuses and promotions are designed to look appealing, we recommend reading the terms and conditions carefully. See what you have to do to clear the amount and check the wagering requirements in advance.
If the Fun Stops, Stop – Online gambling is a form of entertainment and not a sure way to make money. If you feel that you are not having fun, consider taking a break and doing something else.
Types of Gambling Online
If you want to learn how to gamble online, you first have to know that there are different forms of gambling that you can access online. To better understand these categories, we will go through the main types of online gambling available in the US.
Sports Gambling
Sports betting is the most popular form of gambling in the United States and online sports gambling has seen the fastest legalization rate in the nation. More than 30 states have legalized betting real money on sports on the internet and via mobile apps. A few other jurisdictions are currently working on passing the required legislation to go live as well.
With sports gambling, users bet money on the outcome of sporting events. These can be on the winner of games in major leagues, like the NFL, NBA, MLB, and NHL, or on international events. Moreover, online sportsbooks provide hundreds of betting markets for other aspects of the events that can cover team/player performance and more.
Want to start betting online in your state? Join DraftKings. This renowned gambling brand is available in most markets with legal gambling.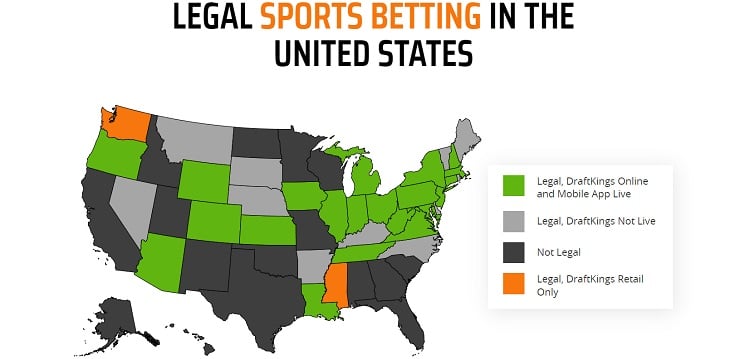 Casino Gambling
While popular, online casino gambling is not as widely available in the US as sports betting. This makes it more difficult to find licensed sites for new customers learning how to gamble online on slots and other casino games. In fact, only six states currently have regulated online casinos within their borders: New Jersey, Pennsylvania, Michigan, West Virginia, Connecticut, and Delaware.
For players in these markets, gambling on online casino games is arguably much easier than going to retail establishments. You can access the site and browse hundreds, if not even thousands of gaming options. Starting the preferred games is easy and most of them support a very wide betting range that covers all bankrolls.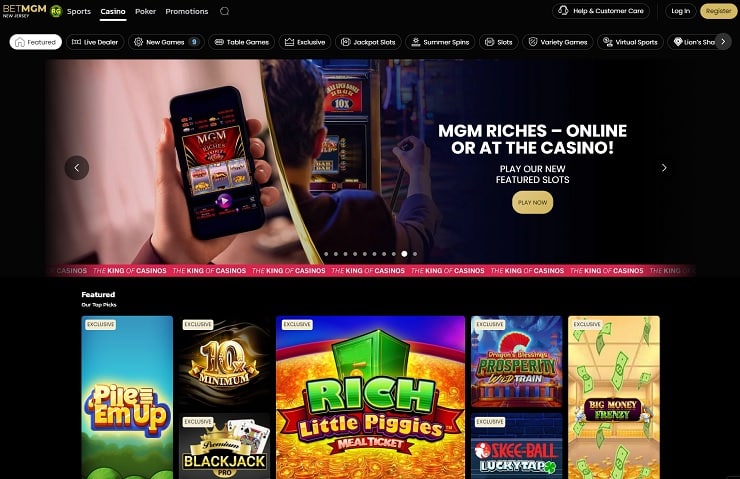 The best sweepstakes and social casinos are great alternatives to online casinos, especially in states where real money online gambling isn't available yet. Social casinos simply allow players to enjoy a variety of games using a virtual currency, often known as Gold Coins (GC). You can claim GC for free from bonuses and promotions on the platform and use it to bet on the games. If you win, you receive more Gold Coins and can unlock additional gaming options.
Sweepstakes casinos add another element into the mix. These platforms also use another virtual currency, known as Sweepstakes Coins. Again, these can be obtained for free and from winning SC bets on the games. The difference is that players can redeem Sweepstakes Coins for cash prizes. In general, purchasing Gold Coins bundles will also come with bonus SC.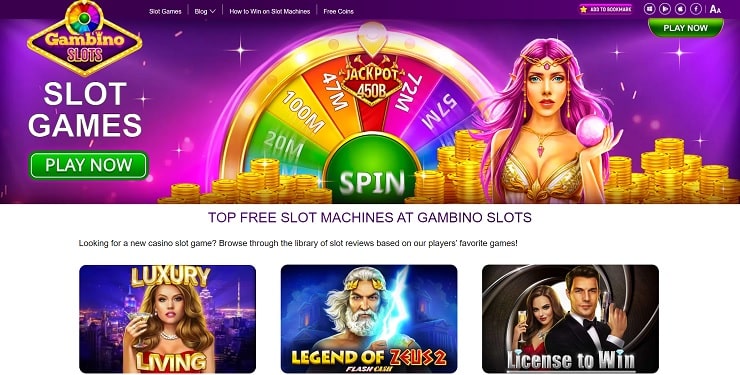 Poker Gambling
Poker is considered a game of skill in many states, but the regulations for online poker remain limiting. If you want to learn how to gamble with money on online poker sites, you are limited to just a few jurisdictions. Nevada, New Jersey, Pennsylvania, Delaware, West Virginia, and Michigan currently allow for online poker gambling. Some even have a multistate poker compact that allows poker rooms to share player pools.
Luckily, most sites are welcoming for new players and support both cash games and tournaments starting from micro stakes. Learning how to gamble in online poker and win is more complicated however and requires a lot of practice. If you want to start, you can check out PokerStars for its high traffic and generous welcome bonus.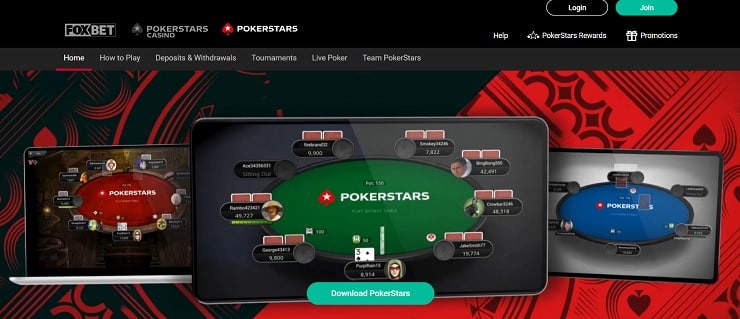 Horse Racing Gambling
Online gambling on horse racing is another betting option that is available throughout the USA. In fact, 39 states currently allow for online horse race betting, with TwinSpires and TVG by FanDuel being the two largest operators in the segment.
For newcomers, learning how to bet on horse racing can require some research in order to get used to the terminology. Once mastered however, this can be a fun activity that is legally available in most jurisdictions. The sites cover races from all over the country and from international meetings, so there is plenty of action available throughout the year.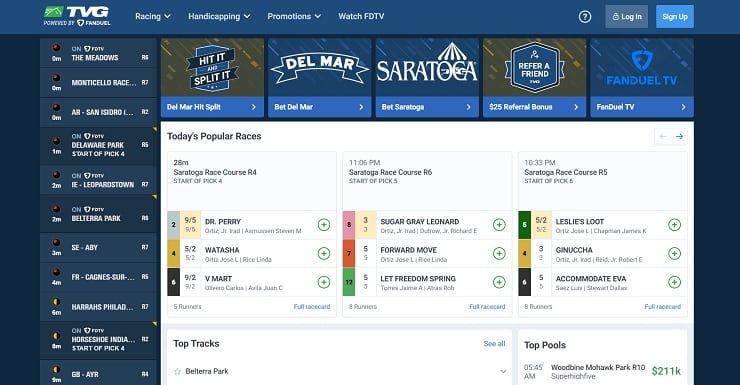 Lottery Gambling
The most popular form of gambling, and also the most widely available in the US, remains lottery draws. These are available in 45 states, plus Puerto Rico, the District of Columbia, and the U.S. Virgin Islands. Most jurisdictions also allow for the online sale of lottery tickets for different draws, including for Powerball and Mega Millions – the two largest lotteries in the nation.
Learning how to gamble online on lotteries in the US is very straightforward. In most cases, you just have to create an account on the official state lottery site. Then, add funds or authorize a credit card for your purchases. Select the lottery, choose your numbers, and buy the ticket.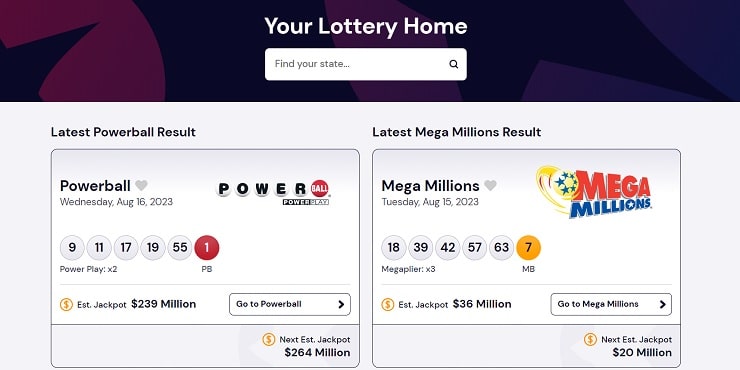 Daily Fantasy Sports Gambling
DFS gambling is available in most states, with DraftKings and FanDuel being the two biggest brands. While similar to sports betting in some way, fantasy sports contests can require more skill and knowledge in order to be successful.
Here, you enter events and create your own team within a set budget. Then, your team competes in a league against teams created by other players. Prizes are awarded based on your final ranking and the type of DFS contest.
How to Gamble on Mobile
All of the leading operators make sure that players can easily access their favorite gambling options on mobile devices. The sites are compatible with iPhone and Android smartphones, and some platforms even come with downloadable mobile apps. You can usually find the mobile gambling apps on the Apple App Store or on the Google Play Store, depending on your device's operating system.
The interface on mobile will be more compact, but you can generally browse the same gambling options on the go as you would on a desktop computer. This means that you can place bets, play casino games, and more. The steps also remain the same since you can register, deposit, gamble, and withdraw from your phone.
Banking Methods for Online Gambling
Banking is an important part of gambling online and the best websites support multiple methods for depositing and withdrawing funds. You can learn more about the most popular banking options below and pick the ones that you are most comfortable with.
Credit/Debit Cards: Banking cards remain popular methods for depositing funds for online gambling. All sites accept Visa and Mastercard and some even have support for Discover and American Express. Given the wide availability of credit and debit cards, most customers already know how to use them. You just have to enter your card details and unique online password, or approve it through an app.
E-Wallets: PayPal is the go-to e-wallet for regulated online gambling sites in the US. We also found that most sweepstakes casinos accept Skrill for depositing and even for redeeming prizes. Both options allow for instant deposits and fast withdrawals, but you will have to set up the account in advance.
Wire Transfers: With a bank wire transfer, you can send funds directly from your bank account. This option generally has high limits, allowing for large transactions at a time. However, you may have to pay a processing tax and it can take a couple of days to complete the transaction.
Prepaid Cards: Prepaid cards provide a high level of security online for players who don't want to share their banking details. You can purchase the card or a prepaid voucher from another location and then just use the code to deposit. However, most prepaid cards don't allow for online gambling withdrawals.
Cage Cashier: Online gambling operators can have land-based partners in different states and allow for online deposits at the local establishments. This is a great banking option for players who also enjoy gambling in the land-based casinos or retail sportsbooks.
Online Banking: When using online banking services, you can more easily send and receive funds through trusted platforms. This option has the advantage of being more convenient due to mobile banking apps.
FAQs
How old you have to be to online gamble?
How to gamble online without credit card?
How to withdraw online gambling winnings?
How to gamble online in California?
How to gamble online with VPN?
Resources