What exactly is an octopus bet in football? While you could easily be mistaken for thinking fellow bettors have taken a deep dive into marine life during the Monday Night Football, in actual fact this unique term refers to one of the most celebrated and impressive statistics in the NFL.
Read on to have the octopus football bet explained as we teach you how to wager an octopus football bet, and we'll reveal the best sportsbooks for betting on one of the most surprising and exciting bet types in football.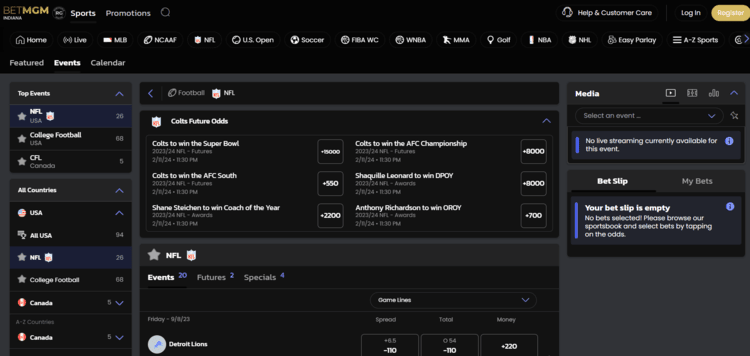 What is an Octopus in Football?
Originally coined by Sports Illustrated writer Mitch Goldich in 2019, an Octopus is the term used to describe a football player scoring a touchdown and then scoring the subsequent two-point conversion. The famed and immensely exciting octopus has occurred 175 times since 1994.
This statistic has become such a beloved novelty that numerous online sportsbooks now offer octopus football betting markets. The octopus wasn't possible until 1994, since the two-point conversion hadn't yet been introduced.
Why an octopus? What is the meaning of an octopus football bet? Well, a touchdown scores six points and the two-point conversion adds up to eight points – and an octopus has eight tentacles.
What is a Two-Point Conversion?
The two-point conversion rule is a vital consideration when understanding the meaning of an octopus football bet. While the rule originated in college football back in the late 1950s and was adopted by the American Football League, it wasn't introduced to the NFL until 1994.
After a touchdown is scored, the scoring team can choose between a one-point conversion by kicking the ball through the uprights, or choose to attempt a two-point conversion by running the ball across the goal line from scrimmage at the two-yard line.
How Does an Octopus Football Bet Work?
Firstly, it's very important to note that quarterbacks cannot throw the ball for a touchdown and secure the two points. An octopus specifically requires a player to secure the ball in the end zone on both the touchdown and the conversion.
An octopus bet in football can cover a quarterback, but they would need to actually run the ball in themselves before also running in the conversion.
You'll likely find the octopus market in the "novelty prop" section of the betting options for an NFL game, but it could fall into both Player Props and Game Props. Popular US sports betting apps will assign the lowest odds to the option they think is most likely to happen and the longest odds are assigned to the least likely outcome.
An Octopus Football Bet Explained
Let's imagine a novelty prop market with an octopus betting option as the following: "Will there be an octopus at Super Bowl LVIII – Yes, or No?".  The two possible selections are Yes and No. According to these example odds, the bookmaker thinks there is a 21.79% chance an octopus will actually occur while there is a 78.21% chance there will not be a successful octopus.
| | | |
| --- | --- | --- |
| Will there be an octopus at Super Bowl LVIII? | Betting odds | Payout from $100 stake |
| Yes | +1600 | $1,700 |
| No | -6000 | $101.67 |
How To Place an Octopus Bet
US sportsbooks are intuitively designed to make sports betting easy and that applies to placing an octopus bet too. It only takes a few minutes to sign up, deposit, and then bet on an octopus betting market.
1. Go to BetMGM
Using a smartphone, tablet, or PC device like a laptop or MacBook, go to the BetMGM homepage and click on the golden "Register" button found at the top of the screen.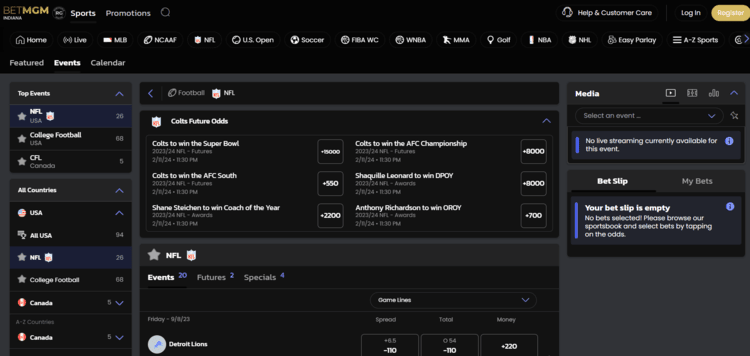 2. Complete the sign-up forms
Move through the simple web forms by supplying your personal details as required. Details will include your accurate Social Security number, full name, your full address, and you'll get to choose a password.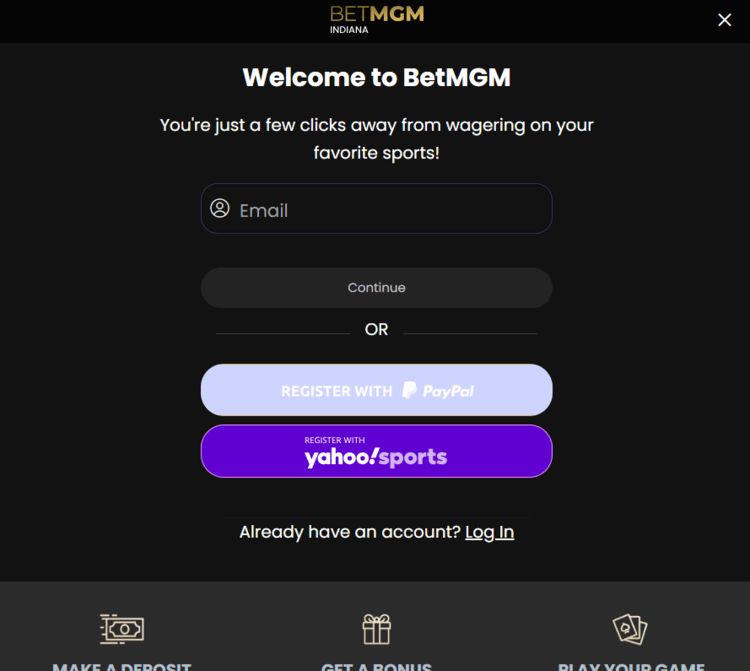 3. Claim a bonus
In some cases, you'll get the chance to enter a bonus code, but usually, the welcome bonus is acquired simply by depositing and meeting the betting requirement. For example, a typical welcome bonus for BetMGM in Indiana simply provides bonus bets for your first losing bet.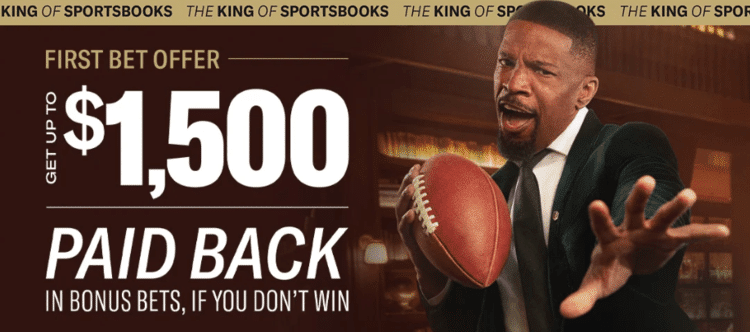 4. Make a Deposit
Go to the cashier section and choose to make a deposit using any of the supported payment methods. Choose how much you wish to deposit and complete the transaction by providing the required payment details, such as an account or card number.
5. Find an Octopus Bet
Head to the sportsbook and select an NFL game. Search through the markets to find an Octopus football betting market which will usually be located in the "Novelty Props" section of the markets.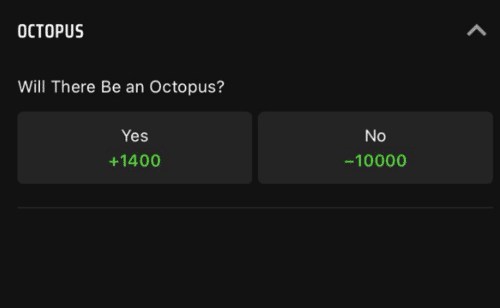 6. Place Your Bet
Make a selection by clicking on an outcome which will place the octopus football bet in the bet slip located on the side of the betting window. From within the bet slip, you can control multiple bets if you feel inclined to do so, enter your stake, and finally confirm and place the bet.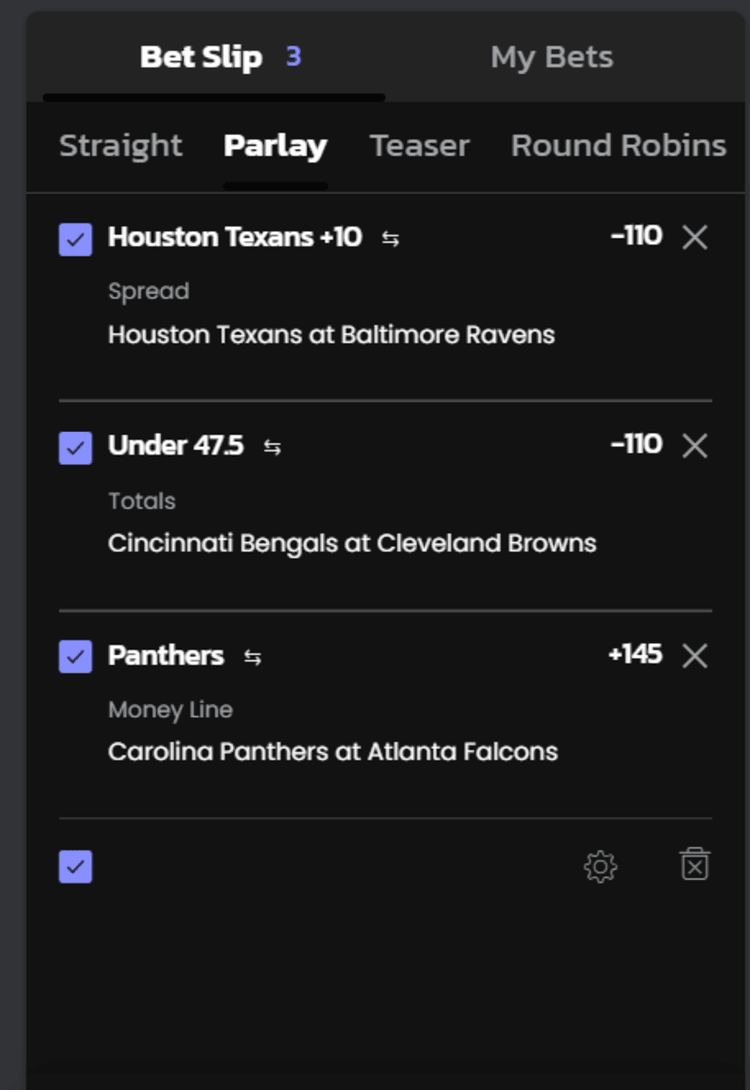 7. Watch the Game
All you can do now is sit back and watch the game. You could also try live betting on the NFL at BetMGM too.
Who Has Scored an Octopus in Football?
There have been 175 successful octopus attempts in the recorded history of the NFL. With only a small handful of players gaining membership to the exclusive multiple octopi club, over 100 players have scored all eight points by themselves.
Todd Gurley
If there was ever a man who could tell you in detail what an octopus in football is it would be Todd Gurley. Significant injuries ended the blistering running back's career early, but it didn't stop him from notching the most octopi in history. Gurley claimed four octopi during his stint at the Los Angeles Rams.
Patrick Mahomes
Who says quarterbacks can't score an octopus? Patrick Mahomes is no stranger to the octopus having successfully scored all eight points by himself in week nine of the 2021/22 season. The Kansas City Chiefs quarterback and 2022 MVP ran a 14-yard touchdown against the Tennessee Titans and converted to equalize in a fourth-quarter comeback that saw the Chiefs snatch victory.
Mark Andrews
Back in 2021, the Baltimore Ravens trailed the Indianapolis Colts by 16 points with less than 10 minutes on the clock. That's when towering tight end Mark Andrews grew eight arms and pulled off an unbelievable double octopus which even featured a blocked field goal attempt in between touchdowns.
The Ravens went on to win that game, Andrews went down in history, and octopus-betting fans salivated the triumph.
Jalen Hurts
An octopus football bet during Super Bowl 57 paid out up to +1400 and bettors would have been celebrating during the fourth quarter when Jalen Hurts equalized with a rushing touchdown and two-point conversion. This was Hurts's second successful octopus and it netted him the Sports Illustrated Octopus of the Year award in 2022.
Rob Moore and Torrance Small
The very first octopus was scored in 1994 and astoundingly, there were two octopi in that game. Both Rob Moore and Torrance Small managed the feat and Moore went on the score another in 1996. Of course, nobody knew what octopus football betting was back then.
Pros and Cons of Octopus Betting
There is no such thing as a bet without some degree of risk and an octopus bet is no different. However, this novelty prop bet has a very high potential reward as sportsbooks price one side of the market with rather long odds.
The octopus is still a fairly new prop market and the opportunity to bet on an octopus is usually reserved for big games, such as the Super Bowl or Conference finals.
College football prop markets are not allowed in numerous states, which might explain why sportsbooks haven't bothered offering the octopus novelty prop in other states yet.
Pros
Incredibly exciting occurrence to witness.
Chances of success are low, so the payouts are high.
Dramatically increases potential payout of a Same Game Parlay
Plenty of statistical data to help predict a successful octopus.
Cons
Statistically an octopus is highly unlikely.
Typically only offered during big games like the Super Bowl.
Octopus Fun Facts
Statisticians had to go back through decades of data as soon as the term "octopus" was coined. An octopus in football is what you might call a statistician's nightmare, but our experts took the time to create a spreadsheet and managed to comb through all the data.
We found a few interesting facts that reveal some key insights.
140 players have nailed an octopus in the NFL.
Both the Packers and Rams are tied for the most Octopi with 11 each.
The Lions are catching up with 10 total octopi.
There have been twice as many passing two-point conversions as runs in recorded octopi.
Tips for Placing an Octopus Bet in Football
An octopus in football is what every sports bettor dreams of seeing. It is such an unlikely occurrence yet an average of six octopus plays are successful per year.
To help you be among those who successfully predict an octopus, we've provided our hottest tips for octopus betting at US sportsbooks.
Look out for previous octopi – Several players have scored an octopus on multiple occasions and some even in the same game. That means there is a chance a player with a previous octopus could pull off another one.
Check for teams with two-point conversion rate – In 2022, five teams had a 100% two-point conversion rate and the percentages dropped rapidly with 15 teams at 33.33% or less. It's unlikely a team with a low conversion rate will pull off an octopus when they struggle to get the two-point conversion in the first place. In fact, they're less likely to even attempt two-point conversions.
Will they even try? – If you crunch the overall numbers you soon realize the general likelihood of a successful octopus during any one game is incredibly low. Most teams rarely have a conversion rate higher than 50% and in most seasons two-point conversion attempts have rarely exceeded 10%. Therefore, you should look at serious underdogs that are likely to need a Hail Mary or require big points in a hurry to stay in the game.
Avoid regular novelty betting – Sharp bettors will tell you this bet is a novelty for a reason. The odds are incredibly long which will benefit a responsible, small bet but it is certainly not a market you would regularly drop large stakes on.
Use a bonus – Bonus bets are perfect for octopus football betting. Most welcome bonuses will provide a portion of bonus bets if your octopus bet loses while other bonuses might even cover the stake. Just make sure you fully understand any play-through requirements.
FAQs
What does an octopus mean in football?
What is an octopus in football betting?
How do you score an octopus?
What is an octopus in college football?
Are octopus bets available during the regular season?