Rollover is a term linked with a betting bonus to describe the amount you need to wager (playthrough) to change the balance from your bonus into withdrawable cash. Most betting bonuses will have a rollover attached and it's imperative you know how it works before you claim an offer.
In this article, we're going to look at what is rollover in betting. To do this we've included a range of real-world examples to work through, included important terms and conditions, highlighted where to find the rollover requirements, and the best way to adhere to the terms.
What does Rollover Mean – Definition
A rollover refers to a specific requirement that must be met before a bonus or any associated winnings can be withdrawn from a betting account. It is a condition set by the bookmaker to ensure that customers engage in a certain level of betting activity before they can access the bonus funds.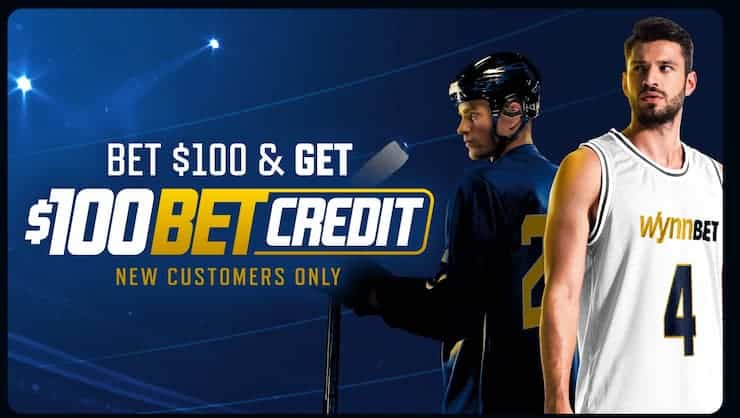 Typically, when you receive a betting bonus, such as a sign-up bonus or a deposit match, the bookmaker will require you to wager a certain multiple of the bonus amount or the deposit and bonus combined. This multiple is known as the rollover requirement.
For example, let's say you sign up with a bookmaker that offers a 100% deposit match bonus up to $100, with a 5x rollover requirement. You deposit $100 into your account, and the bookmaker matches it with another $100, giving you a total of $200 in your betting account.
In this case, to meet the 5x rollover requirement, you would need to wager a total of 5 times the combined amount of your deposit and bonus. So, 5 x $200 = $1000. This means you would have to place bets totaling $1000 before you can withdraw any bonus funds or associated winnings.
It's important to note that different bookmakers may have different rollover requirements, and they may also place certain restrictions on the types of bets that contribute towards meeting the requirement. For example, some bookmakers may only count bets with minimum betting odds or exclude certain bet types like cashed-out or voided bets from the rollover calculation. We address this in-depth later in the article.
How to Calculate Rollover?
To calculate the rollover requirement, you need to know the specific terms set by the bookmaker, which typically include the bonus amount and the rollover multiplier. Here's an example to illustrate the calculation:
Let's say you receive a sign-up bonus of $50 from a bookmaker, and the rollover requirement is 3x. This means you must wager a total amount that is three times the bonus before you can withdraw any associated winnings.
To calculate the rollover amount, you multiply the bonus by the rollover multiplier:
Rollover amount = Bonus amount x Rollover multiplier
In this case, the rollover amount would be:
Rollover amount = $50 x 3 = $150
So, you would need to place bets totaling at least $150 before you can withdraw any winnings generated from the bonus funds.
It's important to note that the calculation may vary depending on the specific terms set by the bookmaker. Sometimes, the rollover requirement may include both the bonus amount and the deposit amount. In such cases, you would add the deposit and bonus together before applying the multiplier.
For example, if you made a $100 deposit and received a $50 bonus with a 3x rollover requirement, the rollover amount would be:
Rollover amount = ($100 + $50) x 3 = $450
In this scenario, you would need to place bets totaling at least $450 before you can withdraw any associated winnings.
Key Rollover Terms and Conditions
All betting bonuses come with a string of terms and conditions applied. You don't need to worry about most of them, but there are several that you need to get very familiar with as they are essential to clearing the bonus.
In this section, we're going to use a betting bonus from DraftKings that allows new players to earn a 20% deposit match worth up to $1,000. In simple terms, this means that for every deposit they will offer you 20% of that amount in bonus cash. To claim the full $1,000, you would need to deposit $5,000 (20% of $5000 = $1,000).

The image above highlights the terms that are applied to this offer. In the sections below, we've broken down these terms to explain in-depth what they mean in terms of what is rollover in betting.
Please note, by the time you read this it's possible that this promotion has now expired. But the basis of how they work is industry-wide, so you can still apply this information to all offers.
Wagering Requirements
Wagering requirements are the number of times that you need to "roll over" the bonus. We've highlighted this a couple of times already (above) and this term is often used as an alternative to rollover.
From the DraftKings terms, it states that:
"for every $25 played on DraftKings in DFS/Sportsbook/Casino, the user will receive $1 in bonus funds released into their player account"
This text indicates a couple of key components:
You're able to clear the bonus at either the DFS, sportsbook or casino. This is a bonus that is not exclusive to the sportsbook and can be used across the DraftKings network. (This is good!)
Once the bonus has been applied, you need to wager $25 to release $1 of the bonus balance.
So, the wagering requirements are that you need to wager $25 per $1 bonus. If we were to make this a multiplier, it would simply be 25x.
It's worth adding that this bonus from DraftKings is not typical. Most bonuses will apply the whole bonus to your account to use as you wish, whereas this bonus will require you to wager to release the bonus. There are pros and cons to each, but they all come with similar rollover terms, it's just they work slightly differently.
Expiration Date
Rollovers will come with an Expiration date. This is the timeframe that you must clear the bonus in full before it's removed from the sports book. It's one of the key terms that a lot of bettors fail to accommodate before claiming a promo and as a result, miss out.
DraftKings states:
"The play-through requirement must be met 90 days from the date of first deposit to receive maximum bonus. After such date, you are ineligible to earn any additional bonus funds as part of this promotion."
This is telling us that as soon as the deposit is made and the bonus is claimed, you have 90 days to clear it before it will expire. We stated earlier that this offer is a little different than some deposit bonuses and this plays a key role in the expiration date.
You see, with this offer, you start clearing right away and as stated above, each $25 wagered will get you $1 of your bonus. If, for example, we've claimed the full $1,000 bonus and after 90 days have wagered $1,000, this means that we will have earned $100 of the bonus (10% of the total amount).
We now get to keep the $100, but we miss out on the remaining $900 as that will be removed from the promotion. How this works differently is that most offers will require you to clear the full amount within that time and after the expiration date if it's not fully cleared, you won't make a penny.
Eligible Games/Events
Offers might limit the games/events that you can wager on to meet rollover requirements. It could be that the offer excludes college games or even playoff games.
Any bets placed on non-eligible games/events will not count toward the rollover. Our DraftKings example is good in that there are no limitations on what you can bet on regarding these terms.
Eligible Markets
Like eligible games/events, you have eligible markets. This is much more common and there are likely more markets that are excluded from your bet. Again, DraftKings doesn't limit the markets you can bet on based on the terms that we've highlighted, but common ones include:
Teasers
Parimutuel markets
Cashed out bets
Horse racing
Certain prop bets
Minimum/Maximum Odds
Clearing a bonus requires you to place bets that are predetermined by the sportsbook. Most bonuses will at least have minimum odds that you need to wager at, while some may set upper limits as well.
The reason they do this is that they don't just want players wagering at insane odds that won't lose, such as -1000 or even shorter, as it means there is little to no risk for the player. As a result, the minimum odds that you can wager at are fixed, meaning that if you don't bet within the parameter of the odds, it won't qualify toward your rollover.
If we jump back to DraftKings, they have set the following rules for minimum odds (no maximum odds set):
"(-300 odds or longer)"
Quite simply put, bets need to be priced at -300 or longer to qualify for clearing the bonus. So, if you were to place a bet at odds of -450, then the wager wouldn't contribute to the rollover.
Real-World Rollover Betting Examples
Using the list of the best betting sites above, we've taken a couple of real-world examples to show you how rollover is applied to different betting promotions. As you will see, rollover plays a bigger role with some promos over others.
For example, the rollover is a key element to a deposit match bonus as it's going to determine how long it takes to clear a bonus and if it's even plausible to clear at all. However, when it comes to second chance bets, it has a lesser role to play.
Deposit Match Bonuses
We've mentioned them throughout, but the DraftKings welcome offer is the best example of a deposit match bonus. This is where you deposit a certain amount, and the sportsbook will apply a bonus based on a percentage of that deposit.

In this example, DraftKings will offer you 20% of all deposits to claim a maximum bonus of $1,000. If you were to claim the full offer, then you will need to deposit $5,000+. The bonus then has a rollover applied where you need to wager $25 to release $1 of the bonus into your cash balance.
Significant terms include a 90-day expiration date, a $5 minimum deposit and the bonus can be cleared on the sportsbook, casino, or DFS.
Second Chance Bets
Second Chance bets are where the sportsbook allows you to get a refund on the first bets that are settled as a loss. As the name would suggest, the bet is a second chance as they refund in bonus credit, but if your first bet wins, then there is no bonus to claim.

Caesars has one of the best second chance bets that's worth up to $1,250. If your first bet loses, then you get $1,250 back as bonus bets, plus 1,000 Reward Credits and 1,000 Tier Credits.
Notable terms for this offer are that there is no rollover applied on the bonus bets, but you won't get the stake back with any winnings, just the profit. You also need to use the promo code CZRFULL to trigger the offer.
Reload Bonuses
A reload bonus works in a similar fashion to the deposit match bonus, except this promotion is for bonuses that are following your first deposit. The promotion is for existing players and sportsbooks can apply these bonuses to just eh second deposit on site or the promotion can include multiple and even unlimited deposits.
What is a "Good" Rollover?
Ideal rollover requirements for a betting bonus can vary depending on individual preferences and betting habits. A lower rollover requirement is more favorable for bettors as it makes it easier and quicker to meet the requirement and clear the bonus.
A rollover requirement of 3x to 5x is commonly considered reasonable and manageable for many bettors. This means you would need to wager the bonus amount or the combined deposit and bonus amount three to five times before being able to withdraw any winnings.
Instead, a high rollover requirement, such as 10x or more, can make it more challenging to meet the requirement and may require a substantial amount of betting activity before you can access your winnings.
It's also important to consider other factors alongside the rollover requirement when assessing the overall value of a betting bonus. These factors may include the size of the bonus, any time restrictions to meet the rollover, the odds requirement for eligible bets, and any additional terms and conditions.
Why is Rollover Used for Betting Bonuses?
In this section, we're going to look at why a rollover is used by sportsbooks for betting bonuses.
Encouraging betting activity – Betting sites want to incentivize customers to engage in betting activity on their platform. By imposing a rollover requirement, they ensure that customers place a certain number of bets before being able to withdraw bonus funds or associated winnings. This increases the level of customer engagement and encourages ongoing participation.
Risk management – Rollover requirements help bookmakers manage their risk exposure. If they were to offer bonuses without any wagering conditions, customers could potentially sign up, receive the bonus, and immediately withdraw the funds without ever placing a bet. Rollover requirements mitigate this risk by ensuring that customers have a vested interest in participating in betting activity.
Retention and loyalty – Sportsbooks aim to foster customer loyalty and retention. The process of meeting the rollover requirement keeps customers engaged with the platform over an extended period, potentially leading to further betting activity and a higher likelihood of continued patronage.
Financial stability – Rollover requirements also help bookmakers maintain their financial stability. Requiring customers to place a certain number of wagers before accessing bonus funds reduces the immediate financial impact on the bookmaker. It allows them to distribute bonus funds over a longer period, earn a commission (juice) from bets placed and mitigate the risk of sudden and substantial payouts.
How do I Find out What the Rollover Requirements are?
Each betting site is different, but in this section, we're going to look at the best way to find what is rollover betting requirements for each offer. It's worth adding that bonus T&Cs are much more transparent than they used to be, so for reputable sites, it shouldn't be all that difficult.
Read the terms and conditions – Rollover requirements are typically specified in the terms and conditions of the bonus offer. Look for a dedicated section or subsection that outlines the wagering or rollover requirements. This information is usually provided in a clear and explicit manner.
Check the promotional page or offer details – The bookmaker's website or the promotional page may also provide a summary of the bonus terms, including the rollover requirement. Look for any mention of the wagering multiple or rollover multiplier associated with the bonus.
Contact customer support – If you're unable to find the rollover requirements through the above methods, it's always a good idea to reach out to the bookmaker's customer support. They can provide you with the specific details of the rollover requirements for the bonus you're interested in. Customer support can typically be reached through live chat, email, or phone.
Use Techopedia! – All promotions that we list throughout this site will include information on any rollovers applied. Use the search function at the top of the page to find the sportsbook of choice and then the associated bonus/promo page.
How to Check the Status of a Rollover?
The status of a rollover is generally within the bonus or cashier section of your betting account. Most betting sites will highlight the amount that you've contributed toward the bonus and the amount you still need to wager.
It's important that you keep track of progress to ensure that you're within the expiration timeline. It's also worth noting that not all betting sites will provide live updates of the status and can take up to 48 hours for this to show.
While it's not always easy to do so, if you can manually track your rollover status, then this is going to give you up-to-date information on where you stand. To do so make sure you're aware of what constitutes a qualifying bet and then record these bets to compare with your wagering requirements.
Do All Bonuses Have Rollover Requirements?
Deposit match bonuses generally all have rollover requirements attached. The betting site needs to keep you active on the site and rollover is one way of ensuring this.
However, not all bonuses come with these requirements. Below we've listed a few examples of promotions that do not have wagering attached.
Bet credits – Some bookmakers offer bet credits as a promotional incentive. These are often credited as a specific amount that can be used to place bets without requiring any additional wagering. Any winnings generated from bet credits may be subject to withdrawal restrictions or other conditions, but they generally do not have rollover requirements.
No-deposit bonuses – No-deposit bonuses are bonuses that are awarded without requiring an initial deposit. They are often provided to attract new customers or as special promotions. Since they don't involve any deposited funds, they may not have rollover requirements.
Cashback bonuses – Cashback bonuses provide a percentage of your losses back to your account as bonus funds. While there may be certain restrictions or conditions associated with cashback bonuses, such as minimum loss thresholds or time restrictions, they typically do not have rollover requirements.
Enhanced odds promotions – Enhanced odds promotions offer higher odds on specific events or outcomes. If you win a bet placed with enhanced odds, your winnings are typically paid out as real cash without the need for any additional wagering.
Tips for Managing and Completing Rollover Requirements
Clearing a betting bonus and meeting the rollover requirements takes time and some are harder to clear than others. In order to give yourself the best chances of meeting rollover before expiration, we've created a few tips, which are highlighted below.
1. Note key terms and conditions
Carefully read and understand the terms and conditions associated with the betting bonus, especially the rollover requirements. Pay attention to factors such as the rollover multiplier, time restrictions, eligible bet types, and minimum odds.
2. Set a bankroll and budget
Before claiming a bonus, set a bankroll and budget for your betting activities. Determine how much you are willing to wager and allocate funds specifically for meeting the rollover requirement.
3. Plan your bets strategically
Develop a strategic betting plan to meet the rollover requirement efficiently. Look for opportunities with favorable odds and assess the risk-reward ratio. Focus on bets that contribute to the rollover requirement and have a higher probability of winning.
4. Track your progress
Keep a record of your bets and track your progress toward meeting the rollover requirement. Use any available rollover tracking tools provided by the bookmaker or maintain a spreadsheet to monitor your wagering activity. Regularly assess your progress to adjust your betting strategy if needed.
5. Optimize bet sizes
Determine appropriate bet sizes that align with your rollover requirements and bankroll. Avoid placing excessively large bets that risk depleting your funds quickly. At the same time, be mindful that very small bets may not contribute significantly to meeting the rollover.
FAQs
Are rollovers good in betting?
How do you find what the rollover for a bonus is?
How do you clear a betting bonus?
What does 10x rollover mean in sports betting?
What is the risk of a rollover?