Big names carry a lot of weight in online sports betting, and ESPN Bet may be the most significant entity in the overarching sports world to launch a betting app. While there isn't an ESPN Bet Sportsbook and promo code active just yet, keep checking back for additional information as the ESPN betting app gets closer to launch. Here, we will provide all the info we can based on our understanding of the PENN Entertainment-powered soon-to-be ESPN Bet Sportsbook, scheduled for a launch in the Fall of 2023.
Meanwhile, here is a list of the best online sportsbooks you can bet on today.
Best Features:
High-quality ESPN media branding.
Experienced PENN Entertainment backing.
New and trendy online sportsbook.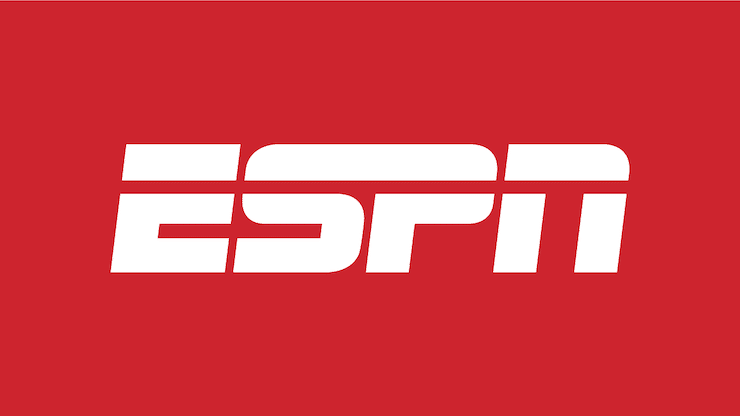 ESPN Bet Promo Code and Bonus We Expect
All information about ESPN Bet Sportsbook offers, promotions, and specials is hypothetical. Still, ESPN Bet is positioned as a rebranding of PENN Entertainment's Barstool Sportsbook (soon to be phased out of the industry). So, based on the current offerings at Barstool Sports, we can make an educated guess of what to expect on launch.
| | |
| --- | --- |
| ESPN Bet Bonus | Bonus Details |
| Launch Date: | Fall 2023 |
| Bonus Expected: | Up to $1,000 in bonus bets |
| Promo Code: | N/A | TBD |
| Retail Location: | N/A | Betting partner is PENN Entertainment |
| Info Last Verified: | September 2023 |
ESPN Sportsbook Bonus – What We Expect for New Customers
Bonus amount: Up to $1,000 in bonus bets
Rollover: 1x
Min deposit: $10
Bonus expiry: 30 days from receipt of bonus bets
Assuming the welcome bonus available at ESPN Bet is similar to that of the rebranded Barstool Sports betting offering, we expect up to $1,000 in bonus cash. This will likely come based on the size of your initial deposit at ESPN Bet, which will be matched 100% if this bonus functions similarly to the Barstool Sports bonus. This current Barstool Sports offer is among the most generous in the industry, so those ready to join the action on the ESPN Bet app upon launch should be in for sizeable bonuses.
How to Claim Your Bonus When Available
Once ESPN Bet launches, you will want to know how to claim your bonus. Here, we will give you a preview of the process one step at a time.
Follow the links (when available) on this page to access ESPN Bet Sportsbook's sign-up page.
Enter your preferred password, username, and any promo code you may have when prompted.
Create an account and deposit the required funds for your promo code bonus.
Many sportsbooks will credit you with 100% of your first deposit up to a specific amount.
You can now engage in sports wagering with your bonus credits at ESPN Bet.
ESPN Sports Betting Terms and Bonus Conditions
Promo Codes: Whether or not a promo code will be necessary to claim the bonus is to be determined.
Rollovers/Wagering Requirements: Most likely, this will be a deposit or second-chance bonus with a 1x requirement.
Min/Max Deposit: We expect the minimum deposit to be in the $10 range, and most likely, it will cap at a $1,000 match.
Eligible Games/Sports: For bonus offers, you can generally bet on sports and games of your choice.
Expiration Date: It remains to be seen when the bonus offer will expire, and it will be at the discretion of ESPN Bet.
Mistakes To Avoid & What to be Aware of When Claiming a Bonus
Of course, the opportunity to claim a bonus at ESPN Bet upon its launch is exciting. Yet, whenever looking to take advantage of any promo code offers from online sportsbooks, there are some critical mistakes we will want to avoid. Let's review a few of these below before you bet at ESPN.
If you can't complete the gameplay criteria before claiming a bonus, don't.
Check if you can use your bonus credits during the allocated time window.
Consider what kind of bet to make if the bonus involves a losing wager.
Verify that the bonus will be paid out in a respectable amount of time.
Make sure the odds requirements for qualifying bets are appropriate.
Avoid bonuses that require enormous minimum deposits by only making those you can afford.
Recognize that even with the bonus, there is still a chance you could lose money.
Make sure the bonus you wish to claim is available in your state.
More ESPN Online Betting Promotions To Expect
Let's look at some ongoing promotions we can expect upon the launching of ESPN Bet, using existing offers at Barstool Sportsbook and other major online sportsbooks to give us some insight.
Bet and Get Bonuses: It is not yet known if ESPN Bet will offer "bet and get" promotions, but these offers from other operators reward you with bonus-bet credits, sometimes guaranteed. Watch for promotions of this nature throughout the football season and NFL playoffs.
Odds Boosts: You can increase your cash profit on some sports bets by taking advantage of specific promos. For instance, a prop on Shohei Ohtani hitting a home run might see an ESPN sports betting odds increase from +260 to +300, benefitting the bettor.
Insurance Offers: There are no confirmed details, but ESPN Bet will probably give you a rebate on some unsuccessful bets. This type of offer often comes in the form of "parlay insurance;" if one leg of your parlay bet loses, you get back some or all of your wagered amount.
When and Where Can You Use the ESPN Bet App?
The anticipated launch date for PENN Entertainment to unveil the live version of ESPN Bet will be in time for the NFL season of 2023, meaning in the Fall. We expect it to be live in the states where PENN Entertainment currently holds licenses, which include Arizona, Colorado, Illinois, Indiana, Iowa, Kansas, Louisiana, Maryland, Massachusetts, Michigan, New Jersey, Ohio, Pennsylvania, Tennessee, Virginia and West Virginia.
How To Use the ESPN Sports Betting App Once Live
Upon PENN Entertainment launching the ESPN mobile website for online sports betting, you'll want to understand betting platforms and how to navigate the ESPN app to bet money. Here, we will explain exactly how to get into it.
Step 1: First, you must register for ESPN Bet using any exclusive links to the welcome page in this ESPN betting guide. Once registered, you will want to download the app to bet on the go, which can be done directly from the App Store, Google Play Store (legal sports betting apps can now be downloaded directly from the store), or via ESPN Bet website links.
Step 2: Now that you are signed up for online sports betting at ESPN, log into and launch the app using your chosen credentials. You will then see a list of sports, major professional sports leagues, and games you can bet on. Select a sport and game/match on which you want to place a wager and a list of available options for sports gambling will populate on the ESPN Bet app.
Step 3: When you make a sports betting selection, it will appear on the mobile bet slip of the ESPN Sportsbook app. You will have the opportunity to enter the dollar amount you would like to wager and see what you would stand to win. You can also add sports betting selections to make your bet into a parlay at ESPN Sportsbook.
Step 4: Now that you have made your selections, you can review your wager and potential winnings, and then you must submit the bet. Once you have placed your wager, you will see it under the "My Bets" or equivalent section of your account at ESPN Bet and can use the ESPN sports betting tracker to follow the action.
How ESPN Bet Sportsbook Could Compare to Other Apps
Based on what we know of Barstool Sportsbook, we can analyze how ESPN Sportsbook may likely compare with other top competitors out of the gate. Let's use our Barstool Sportsbook knowledge from states where it holds licenses to make some basic assumptions on what to expect when ESPN Sportsbook launches, likely this Fall (just in time for NFL season).
| | | | |
| --- | --- | --- | --- |
| Sportsbook: | ESPN Bet | DraftKings | FanDuel |
| Sports Bonus | Up to $1,000 in bonus bets (TBD) | Bet $5, get $200 in bonus bets | Bet $5, get $200 in bonus bets |
| Wagering | 1x (TBD) | 1x | 1x |
| Min. Deposit | $10 (TBD) | $5 | $10 |
Our ESPN Sportsbook Preview
We expect the launch of ESPN Bet in all legal sports betting states where Barstool Sportsbook is active, as PENN Entertainment is rebranding Barstool Sportsbook as ESPN Bet. Any retail location or sports team/stadium partnerships that Barstool Sportsbook currently holds in states of operation will likely be transferred to ESPN Bet.
The states where we anticipate ESPN Bet to operate based on the Barstool Sportsbook states are:
Arizona
Colorado
Illinois
Indiana
Iowa
Kansas
Louisiana
Maryland
Massachusetts
Michigan
New Jersey
Ohio
Pennsylvania
Tennessee
Virginia
West Virginia
Though ESPN Bet may offer additional qualities not available at Barstool Sportsbook, we can go on Barstool's online sports betting reputation to anticipate what we might expect upon the ESPN Bet launch.
Compared to other sportsbooks, we've noted that the sports betting options at Barstool, likely to be inherited by ESPN Bet, are comparable, with an excellent selection of sports and bet types, competitive odds, exciting promos, solid banking, and attentive customer service.
Let's look at a few pros and cons to expect upon the likely launch of ESPN Bet this Fall.
Pros and Cons:
Pros:
New sportsbook with ESPN media backing

Extensive experience via PENN Entertainment
Strong ESPN Bet promo code anticipated
Exciting ongoing promotions likely to be offered
Cons:
Growing pains could occur in getting established

Differences from Barstool Sportsbook uncertain
ESPN Bet promo code to be determined
Sports Betting at ESPN Sportsbook (7/10)
The ESPN Bet app is not yet active, so until it launches, it is unclear exactly how high or low of a rating it will deserve in its ultimate iteration. Nonetheless, we know that PENN Entertainment has extensive industry experience, and we can assume that the offering should be at least on par with those of Barstool Sportsbook, which ESPN Bet is replacing.
Let's look at what we can expect from sports betting at ESPN Bet, starting with the sports and odds we will likely find at ESPN.
ESPN Betting Odds and Markets
We must assume that the sports betting odds and sports and leagues available should be comparable at ESPN Bet to those of Barstool Sportsbook. That said, the odds at Barstool are generally competitive with the rest of the industry, and the number of sports and markets to bet on is pretty robust.
On top of the usual popular American online sports betting favorites like the NFL and NBA, many esports are offered in addition to unusual betting markets like TV and culture (Oscars, Emmys, Grammys, etc). We must see if ESPN Bet expands upon its roster of options or changes average odds upon its launch.
Betting Options and Types
Once it launches, you can expect all the standard online sports betting options from the ESPN Bet app. These include options like moneylines and point spreads, totals, and multi-leg bets like parlays, player props, and futures.
With moneylines and point spreads, you bet on a side in a game, either to win outright (moneyline) or against the spread (point spread).
Totals enable you to wager on the total score of a game/match, while parlays, teasers, and round robins entail pairing multiple selections together for bigger payouts.
Prop betting is a way to bet on player, team, and game statistics, while futures enable sports betting on events that unfold over an entire season.
Online Sports Betting Features
Looking at the unique possibilities available at any leading sportsbook is an essential factor in determining its viability. We aren't just seeking online sports betting when choosing a top sportsbook, but also feeling things out for whatever perks come with the package.
Barstool Sportsbook was known for its ties to the Barstool Sports media brand, enabling you to bet along with famous Barstool celebrities. Things will have to be a bit different with ESPN Bet.
Still, we anticipate robust features such as live streaming, live betting, and excellent in-game bet tracking from a brand tied to arguably the US's most prominent sports broadcasting brand.
Payment Methods We Expect
Once you use your ESPN Bet promo code to get started, you'll want to know that you have solid banking options with the brand. We don't know entirely what may change upon the ESPN launch, but let's look at the methods currently available at Barstool Sportsbook to give us some idea.
| | | | |
| --- | --- | --- | --- |
| Payment Method | Minimum Deposit | Minimum Withdrawal | Withdrawal Time |
| Debit card | $10 | $10 | Less than 24 hours |
| PayNearMe | $10 | $10 | Less than 24 hours |
| ACH/eCheck | $10 | $250 | 3-5 days |
| Check | N/A | $250 | Up to 14 days |
| Apple Pay | $10 | $10 | Less than 24 hours |
| PayPal | $10 | $10 | Less than 24 hours |
| Online banking | $10 | $10 | 3-5 days |
| Wire transfer | $10 | $10 | Less than 24 hours |
ESPN Bet App Experience Expected on Mobile vs Desktop
Once again, as the ESPN Bet app is not yet active, we cannot test the mobile versus desktop experience. Yet, we know that PENN Entertainment will likely be at the helm and building upon its existing Barstool Sportsbook infrastructure with the ESPN Bet launch.
We have noted that the Barstool Sportsbook app experience is seamless and decently mirrors that of the desktop site. Geolocation is smooth on desktop and app alike, and functionality is similar regardless of operating system.
We would anticipate a revamping of the aesthetics, which will likely be positive considering that ESPN has extensive experience in sports media (not that Barstool is not a respected sports media brand in its own right).
Customer Support for ESPN Sportsbook
It is unclear whether ESPN will drastically change customer service operations compared to those currently offered by Barstool. We anticipate similar customer support, although the exact channels have yet to be determined. We've generally found the customer service at Barstool to be satisfactory, and we will likely see options for customer support at ESPN via channels such as:
Live chat
Support ticket
Phone
FAQs
Social Media
Mail
Responsible Gambling:
In the age of online sportsbooks right at our fingertips, gambling responsibly is more important than ever. We expect ESPN to offer a full suite of responsible gambling resources, as does every other respected legal online sportsbook we recommend. This will include internal and external educational resources, support phone numbers, and self-help options such as bet limits and self-exclusion.
Our Verdict of the Expected ESPN Bet App (7/10)
It is a bit difficult to come to a clear conclusion about the viability of a sportsbook that is not yet open for business, as testing the waters for ourselves is crucial in how we rate leading sportsbooks.
Yet, we are aware of the strong reputation held by PENN Entertainment and have to assume that the ESPN Bet app, at the bare minimum, comes close to what we have come to expect from PENN's Barstool Sportsbook.
Barstool has been one of the best online sportsbooks in the US since its inception, offering an excellent range of betting options with strong odds, many ongoing promotions, and strong branding. We figure that ESPN's involvement should only build upon an already robust betting product, and we are excited to see what the future holds for ESPN Bet. It will all start with the ESPN Bet promo code, enabling new bettors to try out this burgeoning sportsbook with minimal investment to see what the fuss is about.
FAQs
Does ESPN have a betting app?
What is the ESPN Bet bonus code?