Investors are choosing new cryptocurrencies that are now in their presale stages to mitigate the losses from the bear market movements.
That is proving to be an efficient strategy as new cryptocurrencies have larger room for growth when compared to established high-cap crypto coins like BTC and ETH.
But being a new crypto coin is not enough to kindle a strong price action.
Market relevance is crucial
Dozens of new cryptocurrencies enter the market every day. Not all of them go on bull runs. Even if some of them manage to ignite an initial price surge, they bite the dust within a few hours of going live.
When buying a new cryptocurrency, it is important to analyze its market relevance and growth potential. A cryptocurrency should be backed by a solid use case that can amass real-world users.
A recent example is Surf Reward – a Web3 extension that allows users to watch ads for money. The user base of the project is not limited to crypto investors looking for quick money. People from around the world who have used the internet know how annoying persistent digital ads can be.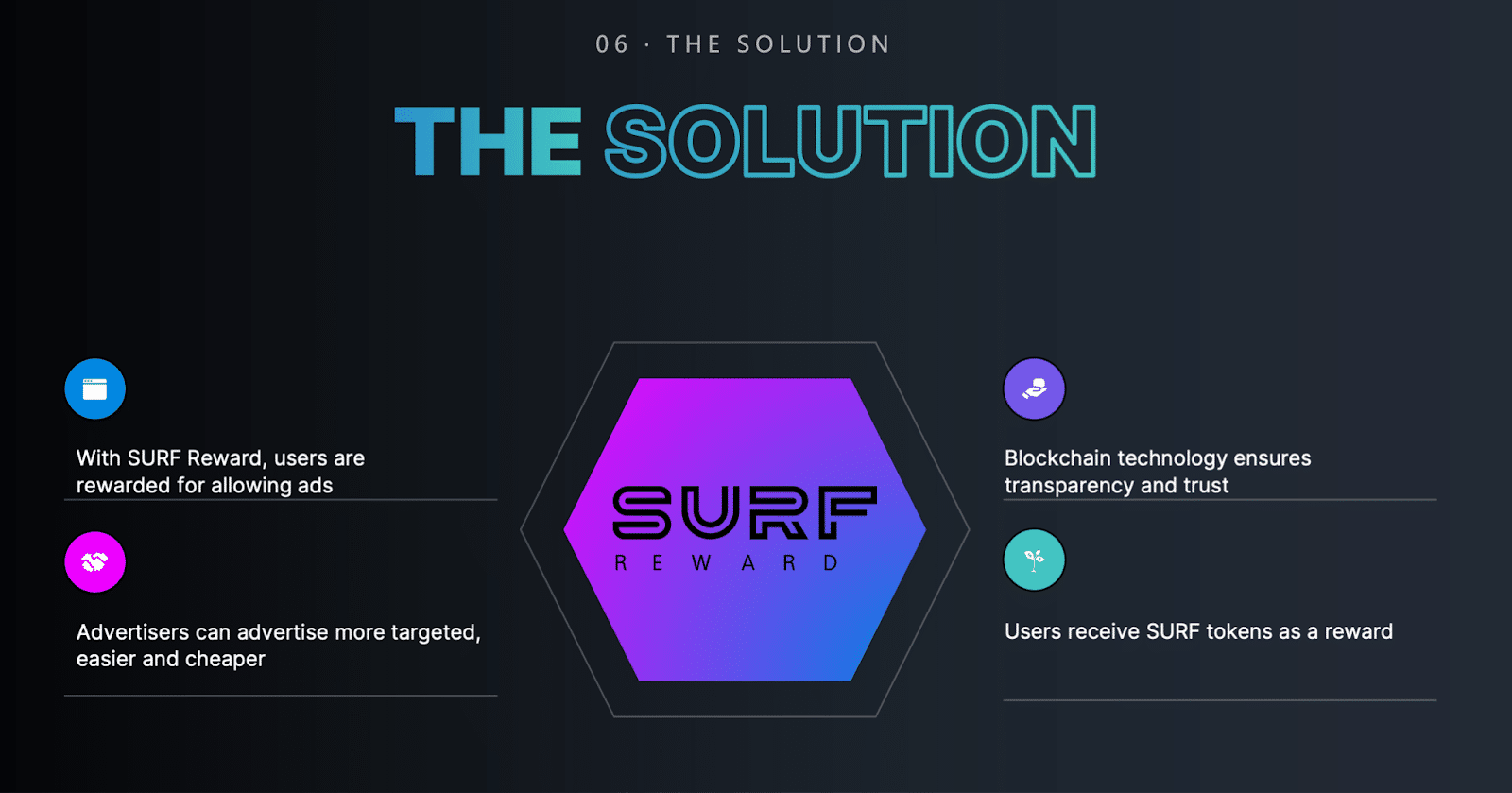 Rather than blocking them blindly, Surf Reward empowers users to turn that into an opportunity for income. For businesses, the project provides an excellent way to reach a larger audience without tarnishing brand visibility.
All rewards for watching ads are paid in $SURF tokens.
Non-intrusive, lucrative
Surf Reward allows users to watch ads and get paid for it. Clearly, it is not the first project to offer the service.
But what sets Surf Reward apart is its user-centric approach.
To begin with, Surf Reward is non-intrusive. Unlike similar apps that bombard users with boring and irrelevant ads for meager earnings, Surf Reward focuses on the online surfing experience.
🔥What makes us so special?
Take a look at the graphic! 🔥 pic.twitter.com/Mh9urN7KUR

— SURF Reward (@surf_reward) August 11, 2023
It showcases a curated list of user-relevant ads sourced from trusted advertising partners. They are shown to users based on their preferences and interests. So you are not just watching ads, you are researching products that are relevant to you.
The user-centric approach increases conversion rate
Surf Reward can be best described as a user-friendly, non-intrusive way to earn money by watching ads. In a way, Surf Reward also acts as an ad-blocker.
The extension gives you control over the number of ads you want to see within a specified time frame. You can manage both earnings and overall internet browsing experience without sacrificing either.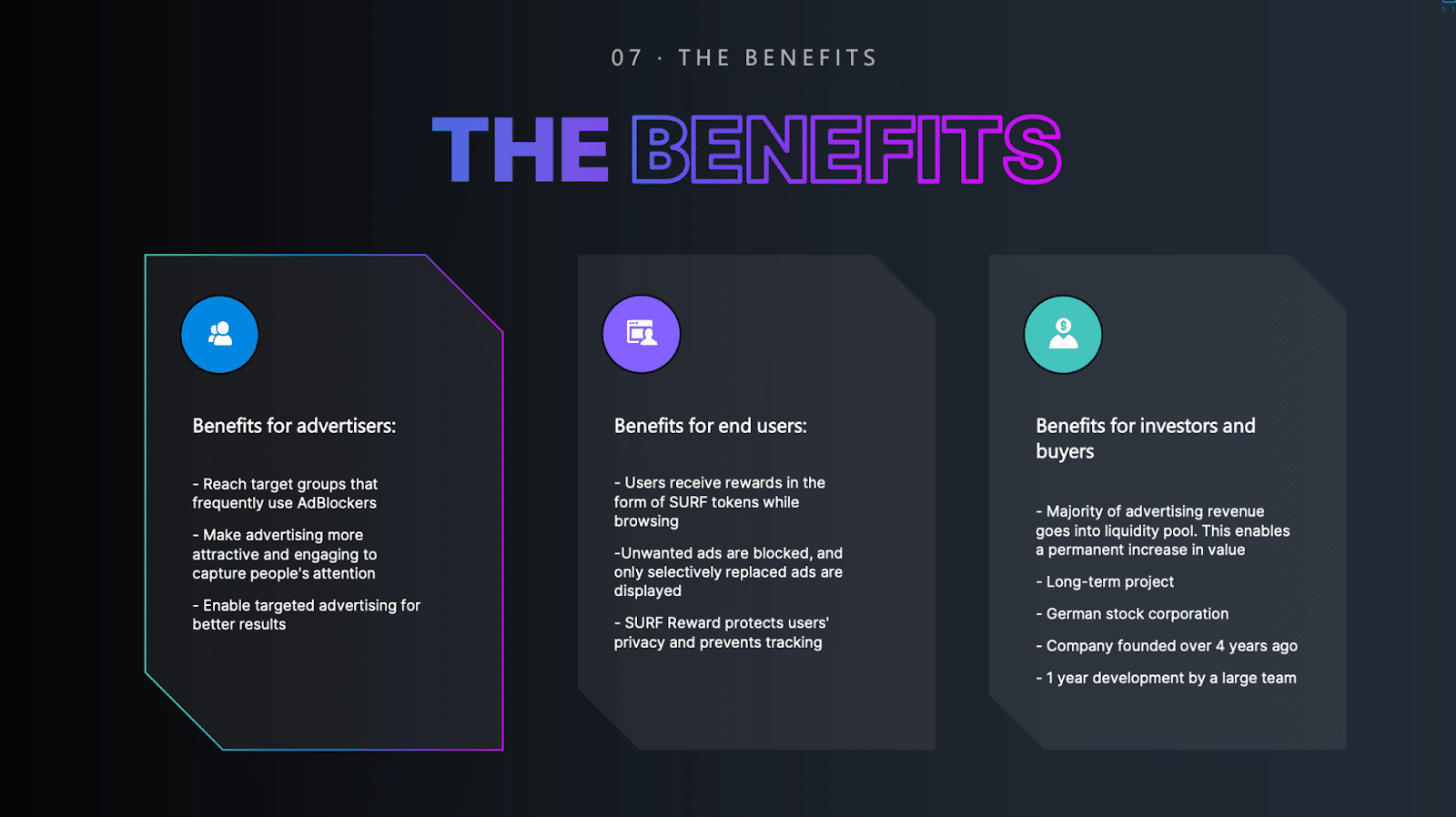 Since users can tailor their ad-viewing experience to suit their needs and preferences, the conversion rate increases substantially. Ad-viewers approach Surf Reward ads without fury and bias, which increases the chances of turning them into customers.
Brands have a first-of-its-kind opportunity to reach an engaged and receptive audience with Surf Reward.
That's not all
When dumped with persistent ads, users often opt for a blanket ad-blocker or choose to block frequent ads individually.
That kills the whole purpose of advertising.
Voluntary engagement increases the attention span of users and fosters better brand loyalty. But Surf Reward can benefit advertisers in more ways.
For example, traditional digital advertising involves a complex web of middlemen that consume a significant portion of the marketing budget. They make it difficult for small and medium-sized businesses to publish quality advertisements that convert.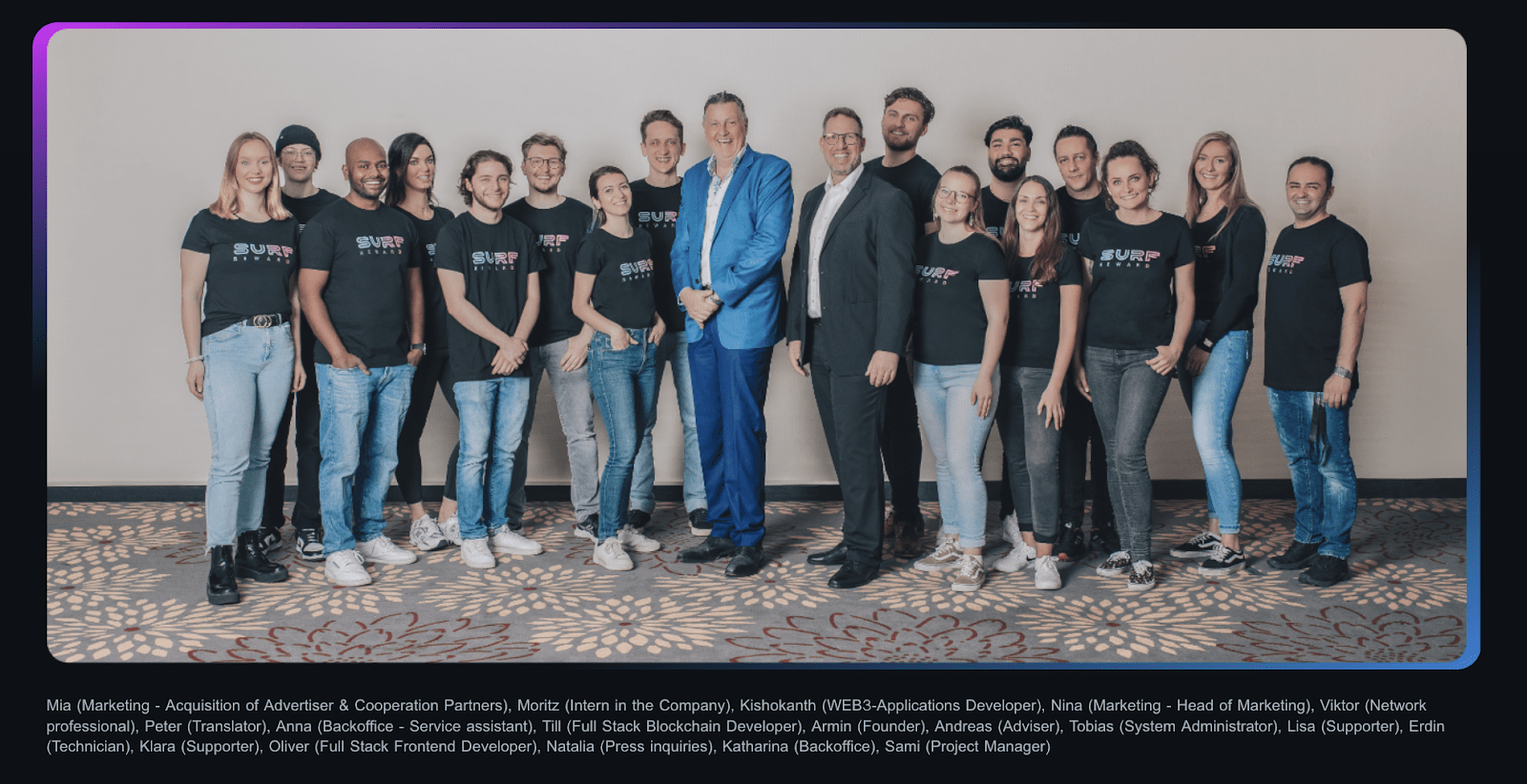 To tackle the challenge, Surf Reward directly connects individual advertising spaces with advertising partners and removes middlemen from the picture. The method allows brands and businesses to use advertising spaces more effectively.
More than 3000 advertising partners have joined the Surf Reward network already.
It's financially viable for both businesses and users.
Join Surf Reward on Twitter and Telegram to get the latest updates about the presale, reward programs, and project announcements.
Surf Reward improves browsing experience in more than one way
Installing the Surf Reward ad-blocker is not just a means to earn a side income effortlessly. It can enhance your browsing experience in more than one way.
To begin with, Surf Reward ensures a cleaner and clutter-free online experience by blocking unwanted ads and eliminating distractions. For the same reason, it can accelerate page loading times, saving you time and effort while navigating the web.
The extension also safeguards your privacy by efficiently blocking tracking functions and preventing unauthorized extraction and use of your data.
The investment outlook of $SURF
As the native cryptocurrency of the Surf Reward ecosystem, $SURF has high growth potential this year. Being one of the few cryptocurrencies that can claim real-world relevance, the token is preparing for an explosive launch after the presale.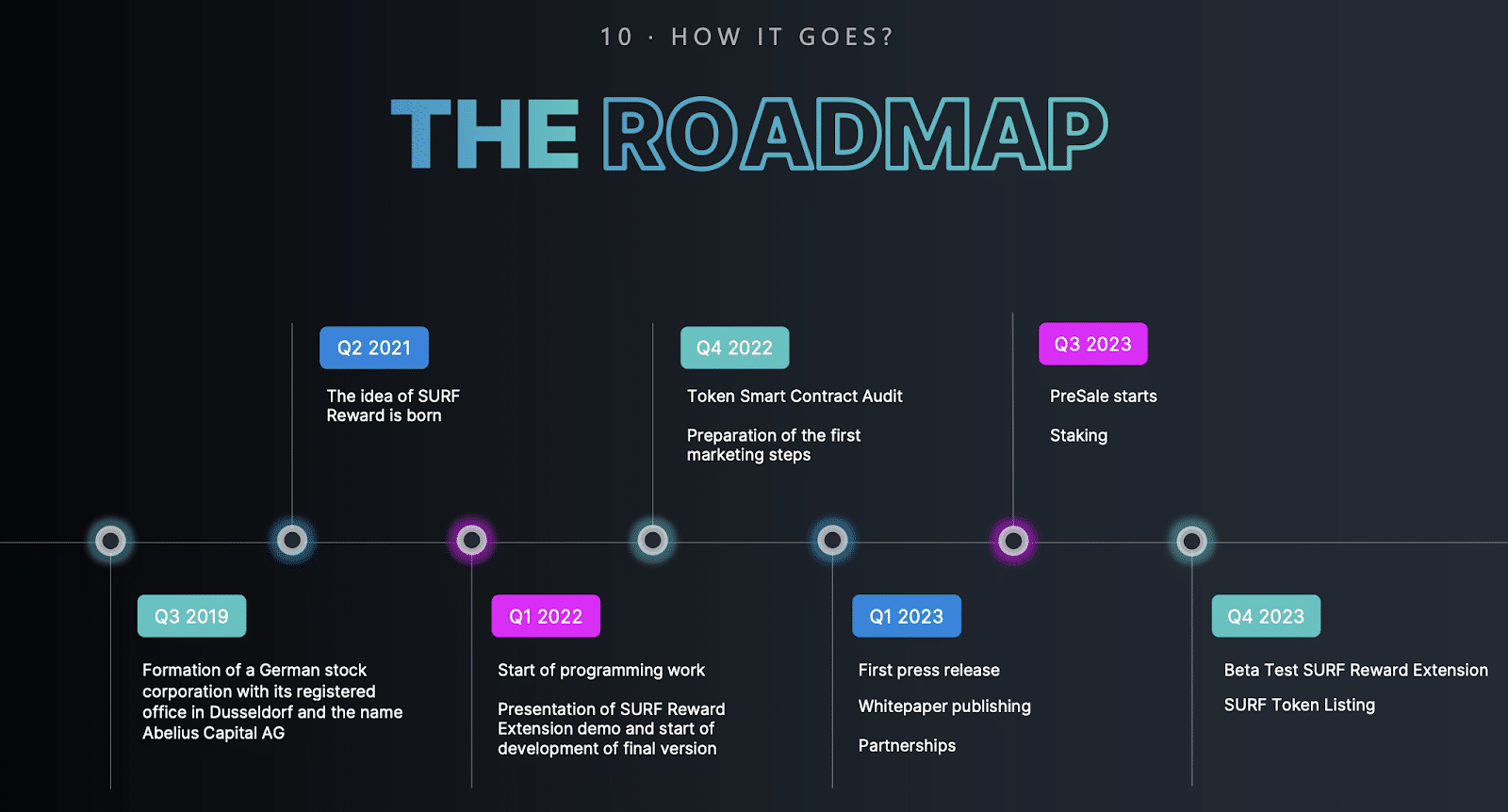 Waiting until the token launch to buy $SURF will prove to be an expensive decision, as a result. The new crypto coin has the potential to climb anywhere from 10X to 15X on its launch.