Scorpion Casino is the hottest new cryptocurrency in the town. The presale of the crypto gambling platform is breaking past new milestones to the astonishment of the community. According to crypto analysts, the project is poised for a 10-15X bull run on its token launch.
It's Official: We've Soared to $1 Million in Presale! 🌟

Thank you for making Scorpion Casino's journey phenomenal. But guess what? The thrill has just begun! 🎉#ScorpionCasino #PresaleMilestone #CryptoGaming #ToTheMoon #$SCORP #ScorpionCrypto #CryptoOnline #CryptoGambling pic.twitter.com/xe6CJ3iAdB

— Scorpion Casino (@ScorpionCasino) September 5, 2023
What's the big deal about Scorpion Casino?
Cryptocurrencies are widely popular for their speculative power. Most of the time, the market is driven by hype. Narratives that center around this aspect often tend to overlook the fact that the hype in turn arises from the unique capabilities of blockchain technology.
They can't be blamed, however, given that few cryptocurrencies are underpinned by a project with real-world relevance. Most target degens and lose their steam after an initial surge. If you're looking for a solid investment, you need to think beyond.
This is where projects like Scorpion Casino come into the picture. Needless to say, online gambling is one of the fastest growing industries and renders high growth potential to Scorpion Casino.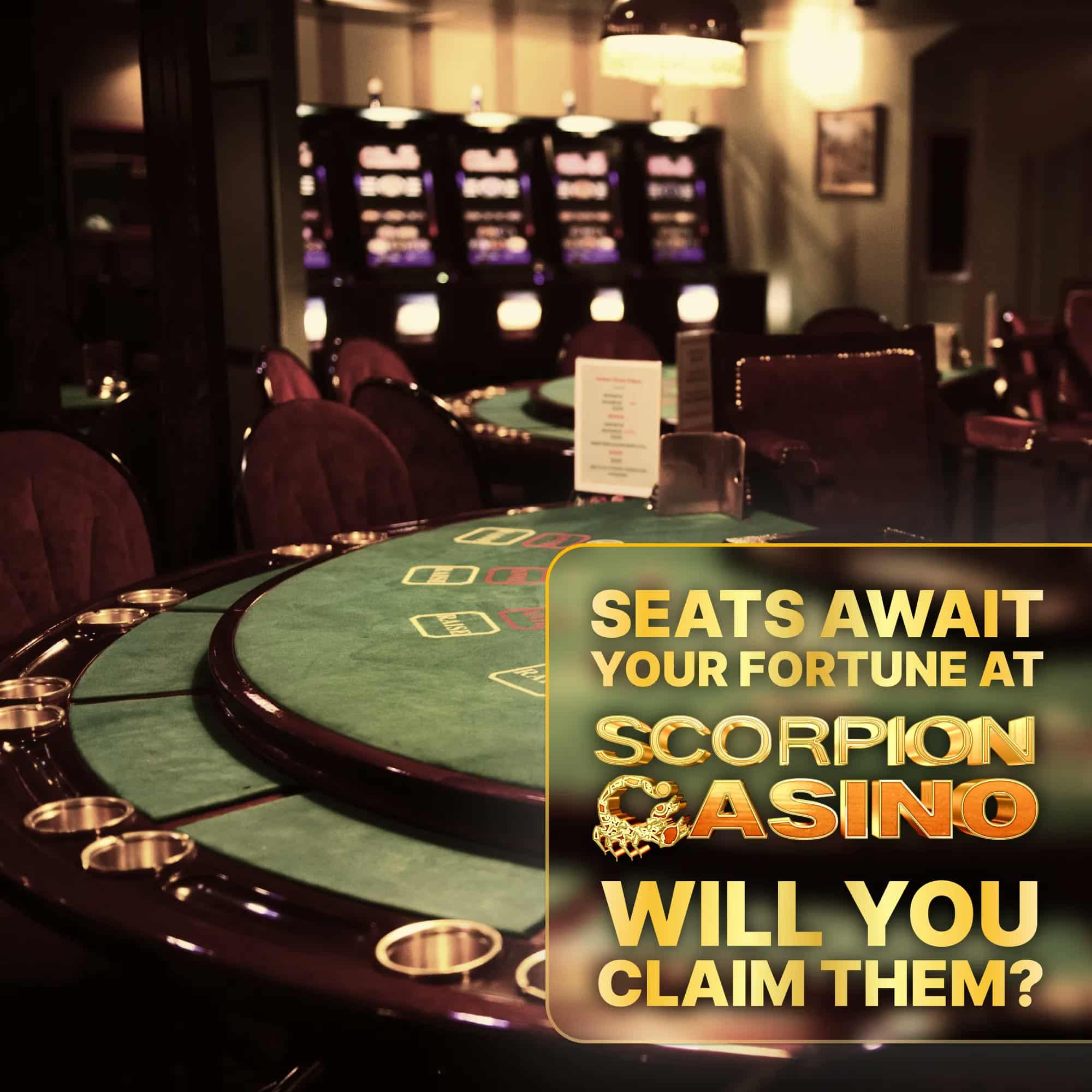 Scorpion Casino boasts an extensive array of offerings, which can be broadly categorized into three main areas:
Casino
Sports Betting
Crash Games
What sets apart the project from the myriads of play-to-earn projects that crowd the market is its target audience. The gaming dashboard is exclusive to a financially capable demographic aged 18 and above. This is in stark contrast to the majority of the market participants whose gaming mechanics are so poor that they can't even retain the attention of children and teenagers.
Pet and brick crypto games can't take the market ahead.
As a hub for gambling and sports betting, Scorpion Casino has thoughtfully curated its gaming dashboard to engage serious gamers who are willing to invest in gaming for its entertainment value.
Why does it matter?
Because gaming should be fun. Or else, it will have a hard time justifying its market relevance.
Crypto games time and again tend to forget that gaming is just one of the many methods of generating additional income. What gives it a competitive edge is its gripping nature so that participants don't feel like they are tiring themselves out to earn money.
But most of the time, crypto games can feel more like tedious tasks rather than games. The lack of engaging themes and dynamics takes away from the gaming experience itself. In the long run, it turns away gamers and leads to the deterioration of the gaming community.

It goes without saying that token investors have no foundation without a strong gaming (or utility) community. The Scorpion Casino gaming dashboard is designed to underpin the utility and value of SCORP. And that makes all the difference.
The sports betting module gives you access to betting contests in football, tennis, American football, horse racing, basketball, golf, boxing, MMA, and more. Moving to the casino module, you'll find a carefully curated collection of 200 casino games handpicked by the team across slots, blackjack, roulette, poker, live casino games, and more. Scorpion also showcases a wide range of crash games.
Strong credibility as a gambling platform
Worried about the security aspects of crypto gambling? You are not the only one. Fraud and scams are rampant in the sector. Acknowledging this, Scorpion has gone the extra mile to win the trust and confidence of investors.
The platform is regulated and licensed by the Curacao EGaming Authority.
The Scorpion Team has been successfully verified by Assure DeFi and given the KYC Gold Standard.
Scorpion Casino is shown to be 100% secure by the Solidproof security audit.
Strategic partnerships with renowned gaming providers like Evolution, NetEnt, Play N Go, Novomatic, EGT, and AMATIC, Scorpion further enhance the credibility of the platform. It has also established partnerships with platforms like BetRadar and CoinsPaid to provide the highest gaming experience and standards.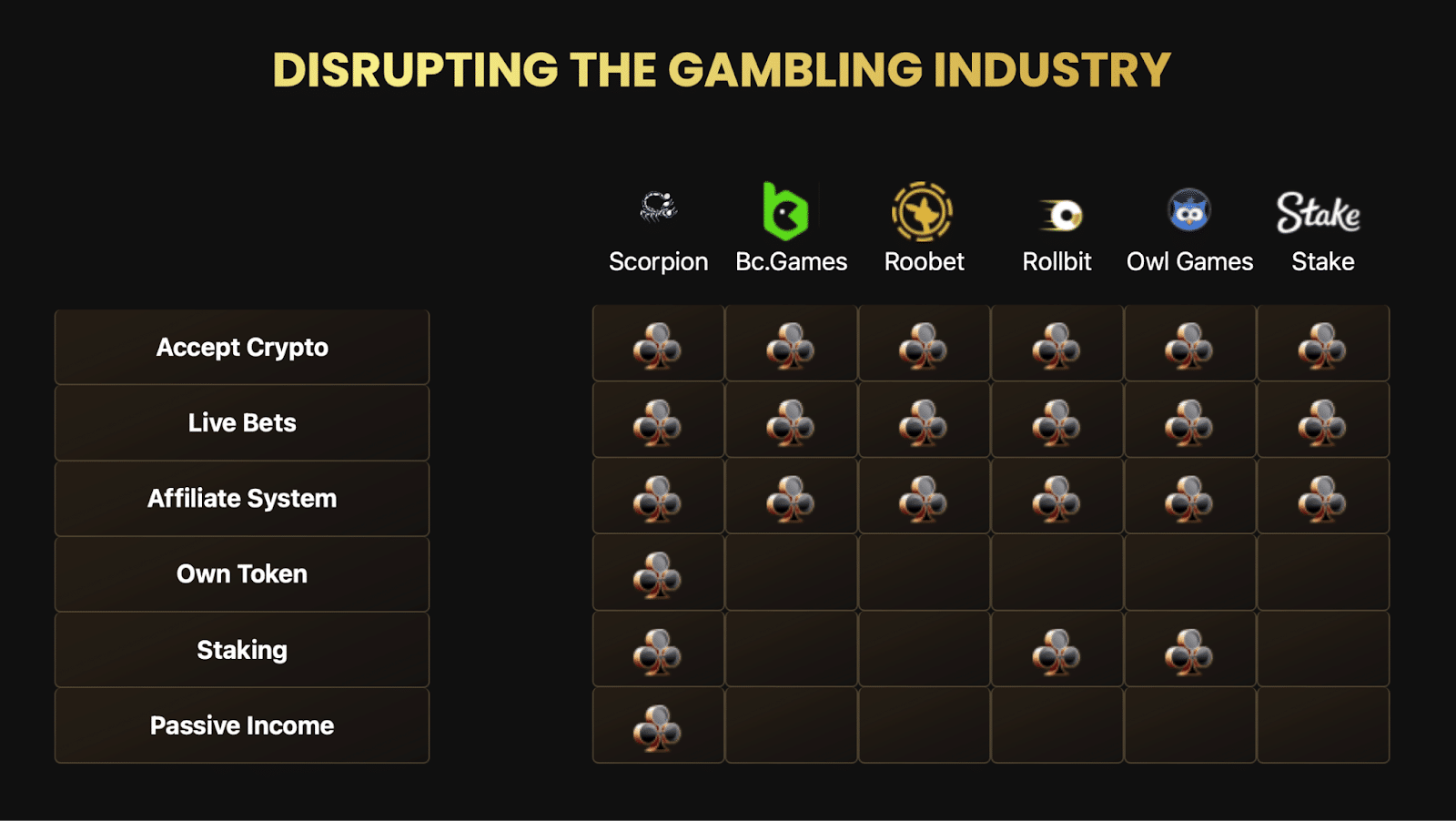 More partnerships and integrations are likely to be unveiled in the coming months as part of Scorpion's commitment to delivering the latest features and functionalities.
Unmatched passive income opportunity
You are probably here having learned about the unparalleled passive income opportunity offered by Scorpion Casino. Let's take a look at how it works.
Staking incentivizes users to become long-term investors. The mechanism limits the token's supply in the open market. Burning is another popularly used technique that serves the same purpose. But staking is also known for crippling the internal economy of a token when it is not substantiated by a growing user base for the underlying project.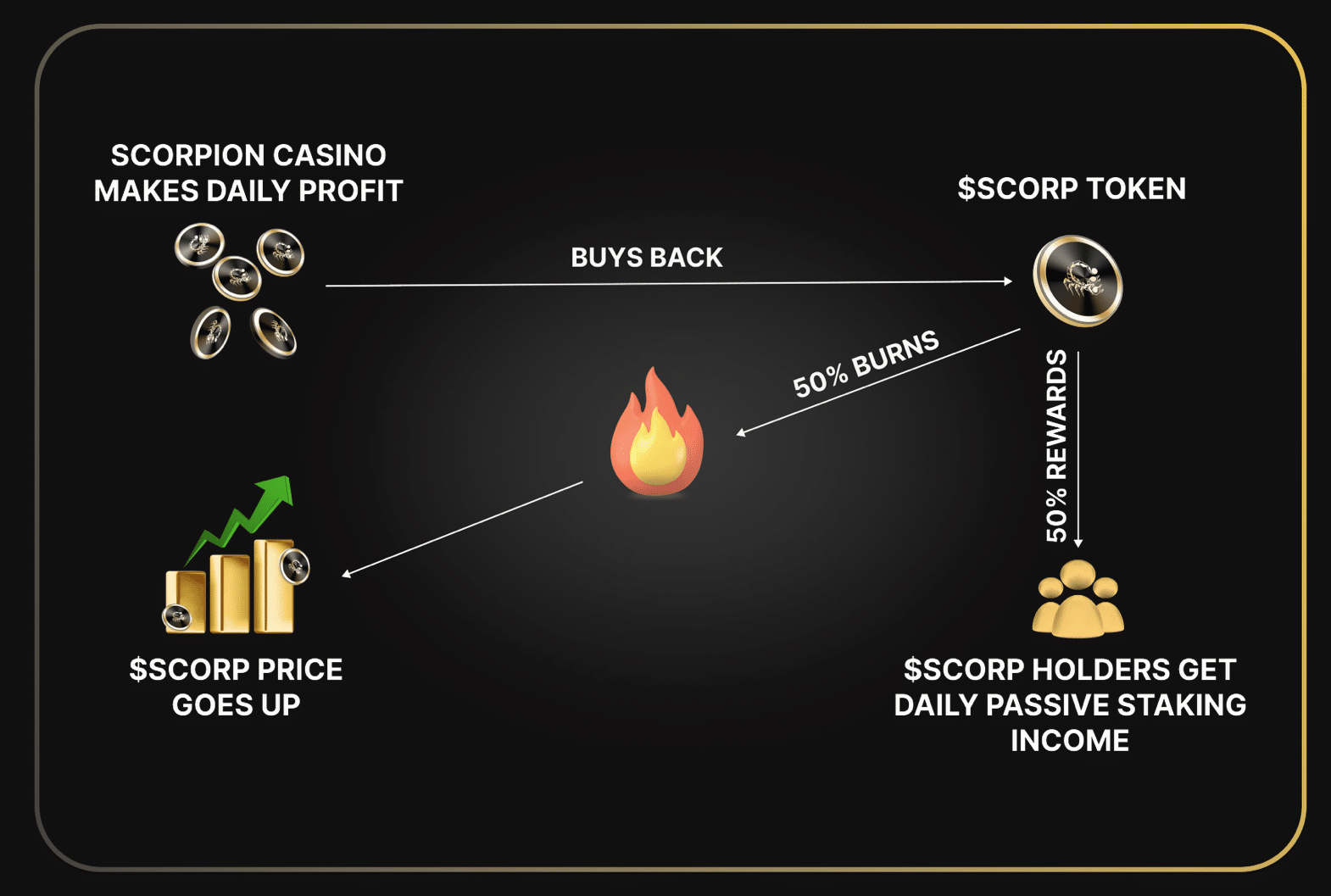 Addressing this problem, Scorpion has attached its staking reward mechanism to the platform's revenue and strengthened it with a burning mechanism as shown above.
It mitigates selling pressure during the initial launch of SCORP on crypto exchanges and boosts its long-term growth. The staking rewards from SCORP can be as high as 10,000 USDT.
$SCORP is now available for purchase at a discounted presale. After the presale ends, it will be live on crypto exchanges, but at much higher prices. The token has large growth potential, comparable to the journey of Rollbit (9698.45%+ in around a year).

To learn about the project development, giveaway contests, and updates about the token presale, join the Scorpion Casino community on Telegram and Twitter.