The crypto market has a lot of power in its technology but, unfortunately, there aren't enough projects out there that are taking advantage of this. Crypto could truly become a force for good with respect to the environment – this much is certain.
While there aren't too many projects out there focusing on charitable causes, Chimpzee (CHMPZ) is one that stands out and it looks like it is taking up this mantle all by itself. The token has gained a lot of attention due to its charitable endeavors and its presale is rife with rewards. Among the standout features is the shop-to-earn platform – something we talk about before diving into the presale details.
Chimpzee's Shop-To-Earn Can Kickstart Crypto-Based Environmental Protection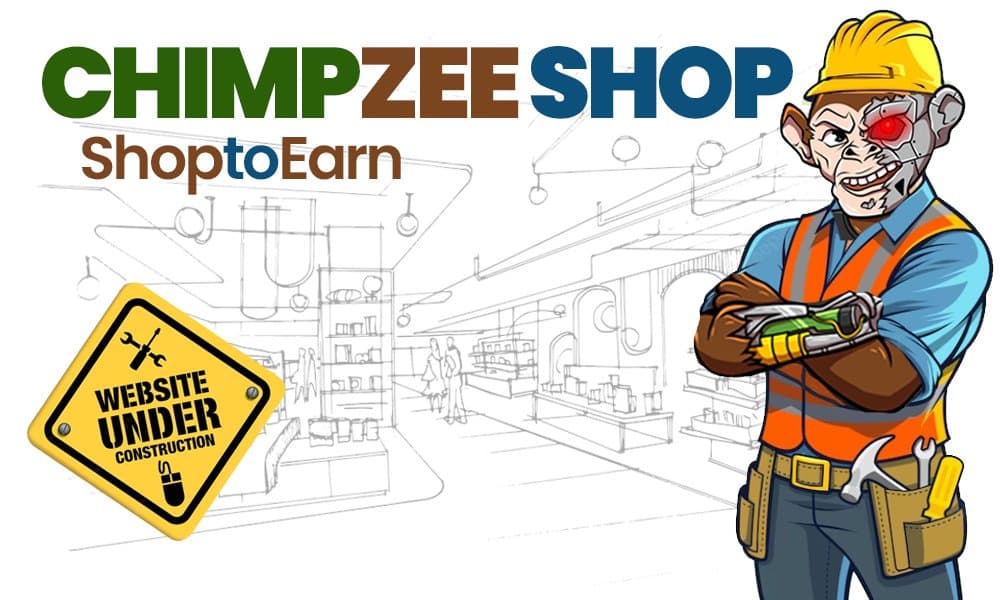 Chimpzee has a number of robust features on its platform, including Play-to-Earn, Shop-to-Earn, and Trade-to-Earn mechanisms. These functionalities empower users to earn rewards while actively contributing to the project's overarching goals.
This diverse array of features is sure to engage cryptocurrency enthusiasts, with a special focus on the Chimpzee shop, NFT marketplace, and Zero Tolerance Game. The Chimpzee Shop-to-Earn platform in particular is worth talking about, as it is due to launch soon and revolutionize the market.
Unlike a typical online marketplace, the Chimpzee shop acts as a centralized hub for a wide range of products and commodities. Conversely, the NFT marketplace facilitates NFT trading, providing a channel for passive income through a share in the platform's trading fees.
By reaching specific milestones in the environmentally-conscious Zero Tolerance Game, players can accumulate CHMPZ tokens. For an enriched passive income experience within the Chimpzee ecosystem, holders of Chimpzee NFT passports receive additional benefits, contributing to the accumulation of more CHMPZ tokens.
The recent announcement about the nearing completion of Chimpzee's Shop-to-Earn platform has sparked a fresh wave of investment interest. Currently in its final testing phase, the platform will soon feature an array of products in its store.
Participants on the platform will earn complimentary CHMPZ tokens, in addition to becoming integral contributors to a vital aspect of the ecosystem. Notably, Chimpzee will distinguish itself by launching a third of its ecosystem. Speaking of the CHMPZ token, let's talk about the presale, which is going wild.
CHMPZ Is a 10x Presale And The Token Has Strong Long-term Growth
Chimpzee is going to help give a boost to reach our next raise goal! 💪

You can receive up to 4X Bonus until we reach the next raise goal to help protect a part of the Australian rainforest.😍

The current bonus is:

➡️$250+ – 5% Bonus + 3X = 15% now
➡️$500+ – 13% Bonus + 3X… pic.twitter.com/JvsW9noCdW

— Official Chimpzee Project (@RealChimpzee) September 16, 2023
First off, it is worth reiterating that Chimpzee is tackling crucial issues like wildlife preservation and climate change while also offering users an avenue for generating passive income. In support of these causes, the project's team has allocated 10% of the token supply and a portion of profits to organizations dedicated to addressing these challenges.
As such, Chimpzee has intricately crafted its ecosystem around the central CHMPZ token, acting as the primary currency governing all activities and incentives within the platform. Within this framework, users can employ the CHMPZ token for various transactions and become eligible for rewards in the form of extra CHMPZ tokens.
At present, Chimpzee is actively engaged in an ongoing presale phase, offering the token at the current rate of $0.00105, with the price slated to rise to $0.0011 in the subsequent phase. The listing price will be $0.00185.
The current limited bonus rewards opportunity for the presale investments stand at 15% for those above $250, 40% for those above $500, and a special VIP bonus of 100% for investments above $1,000. The math works out such that if you buy at the VIP level, you get the token for less than $0.0007! The Bonus ends soon when they reach their next raise goal.
For individuals unable to secure Chimpzee NFT passports during the presale, they will be made available at a higher price after, albeit with very limited availability. Participants who did not partake in the presale will need to wait until after the prelaunch of the whitelist NFT passport event, an exclusive opportunity reserved solely for presale participants.
The eligibility to acquire the Chimpzee Diamond NFT passport in this special event will be retained exclusively by those who participated in the initial presale round. Additionally, when CHMPZ coins are used for obtaining Chimpzee NFT passports, a burning mechanism will be activated, potentially burning over 5 billion tokens from the circulating supply.
Conclusion
Chimpzee stands as one of the most exciting projects to hit the market in recent times. With exciting presale rewards and, most importantly, the opportunity to help save the planet. This is an exciting time for crypto investors and those who are seeking to do good and make an exponential return should not miss out on the likes of Chimpzee.