There's no question: remote work is a growing trend, especially now.
And there are good reasons for pursuing it.
Remote work eliminates the high operational costs associated with leasing office space.
It makes it easy for organizations to hire the best talent by removing restrictions caused by location.
It allows employers to build a happier, healthier, and more productive workforce.
Research has continuously established these advantages of embracing the remote work model: a recent study by Gallup found that employees achieve optimal engagement when they spend up to 80% of their time working remotely.
Another study by Staples found that, for 90% of employees, having flexibility in their work arrangements improves their morale.
Many organizations, large and small, are now being forced to have their employees work remotely due to the COVID-19 pandemic. These include:
The U.S. government, which issued guidance encouraging remote work and has urged its agencies to maximize remote work flexibilities.

E-commerce giant Amazon, which is the second largest private employer in the United States.

Facebook, which is responsible for several of the world's biggest social platforms.
Unfortunately, the shift to remote work for a lot of organizations is too sudden and frantic. There hasn't been enough preparation to ensure an effective remote work environment. (Also read: Implementing a Successful Remote Work Strategy.)
I co-founded Hubstaff almost a decade ago, and as a remote company from the beginning, we've carefully observed what works and what doesn't when it comes to managing remote teams.
Based on my experience and available research, here are six ways I believe companies can ensure peak productivity for their remote teams.
1. Put a System In Place to Ensure Constant and Clear Communication
It is important to realize that communication can make or break a remote team.
When managing remote teams, it is better to err on the side of over-communication. This is because remote teams are often less interpersonal when compared to working in a physical office.
As a result, it can become difficult to keep track of how your team is progressing and the challenges they are going through.
It is especially important to place a lot more emphasis on a system that allows effective communication because research shows that, in certain situations, as much as 93% of communication is nonverbal. Nonverbal communication can be up to 12.5 times more powerful than verbal communication.
While many have criticized the 93% figure, the reality remains that, in a lot of cases, people pay more attention to cues other than written or spoken words to interpret the message being sent. These cues include facial expressions and the tone of your voice.
For you as a remote team manager, some of the ways in which you can use effective communication to enhance the productivity of your team include:
Ensure there is a system in place to ensure effective communication
Avoid using a spontaneous approach to communication. At Hubstaff, our system is set up so that there are quarterly and weekly meetings with teams, and managers also have regular weekly or bi-weekly meetings with each member to see how they are handling tasks assigned to them and to see how things can be improved to ensure progress.
Ensure that communication is very clear, specific, and detailed
The often impersonal nature of remote work can sometimes open your messages to misinterpretation, so it is important to ensure that your message is clearly spelled out with details and specifics.
Realize that communication is a two-way street
Just as it is important that you communicate with your team members, it is also important that you routinely encourage them to communicate with you. This makes it easy for you to know if there's anything getting in the way of them completing their tasks.
Effective remote communication goes beyond simply sending emails and chats
You need regular live meetings (both video and audio) with individual team members and as a group to ensure that the team is in alignment with the purpose of the organization.
2. Your Remote Team is Only as Effective as the Tools You Use
This fact is especially important considering the sudden influx of businesses into remote work.
For most organizations just starting to work remotely, the setup is likely to be a mix of email, messaging apps, and the occasional video calls. The reality is that remote work management is a lot more sophisticated than that today.
There are tools and applications that allow you to plan and visualize your projects from the get-go with the involvement of your team. These tools further make it easy to collaborate with employees and ensure that progress is actually being made and work is being done. (Also read: Top 3 Reasons to Use Remote Management Software.)
3. Encourage Non-work Interactions to Bolster Team Spirit
One aspect of working in a physical office that many newly remote organizations tend to ignore is its relationship with team members.
Working from home can be very lonely, and not doing something about this fact can hinder the productivity of your employees. Studies have shown that people who spend a lot of time online are more likely to be less happy and lonely, and this loneliness is a health hazard.
As a remote team manager, you can limit the negative effects of the interpersonal nature of remote work by allowing and encouraging your team members to engage in non-work interactions and form stronger bonds with colleagues.
For us at Hubstaff, we do this by encouraging team members to discuss their interests, hobbies, and lives outside of work hours. This goes a long way toward helping employees know each other better. It also helps improve the sense of camaraderie among the team.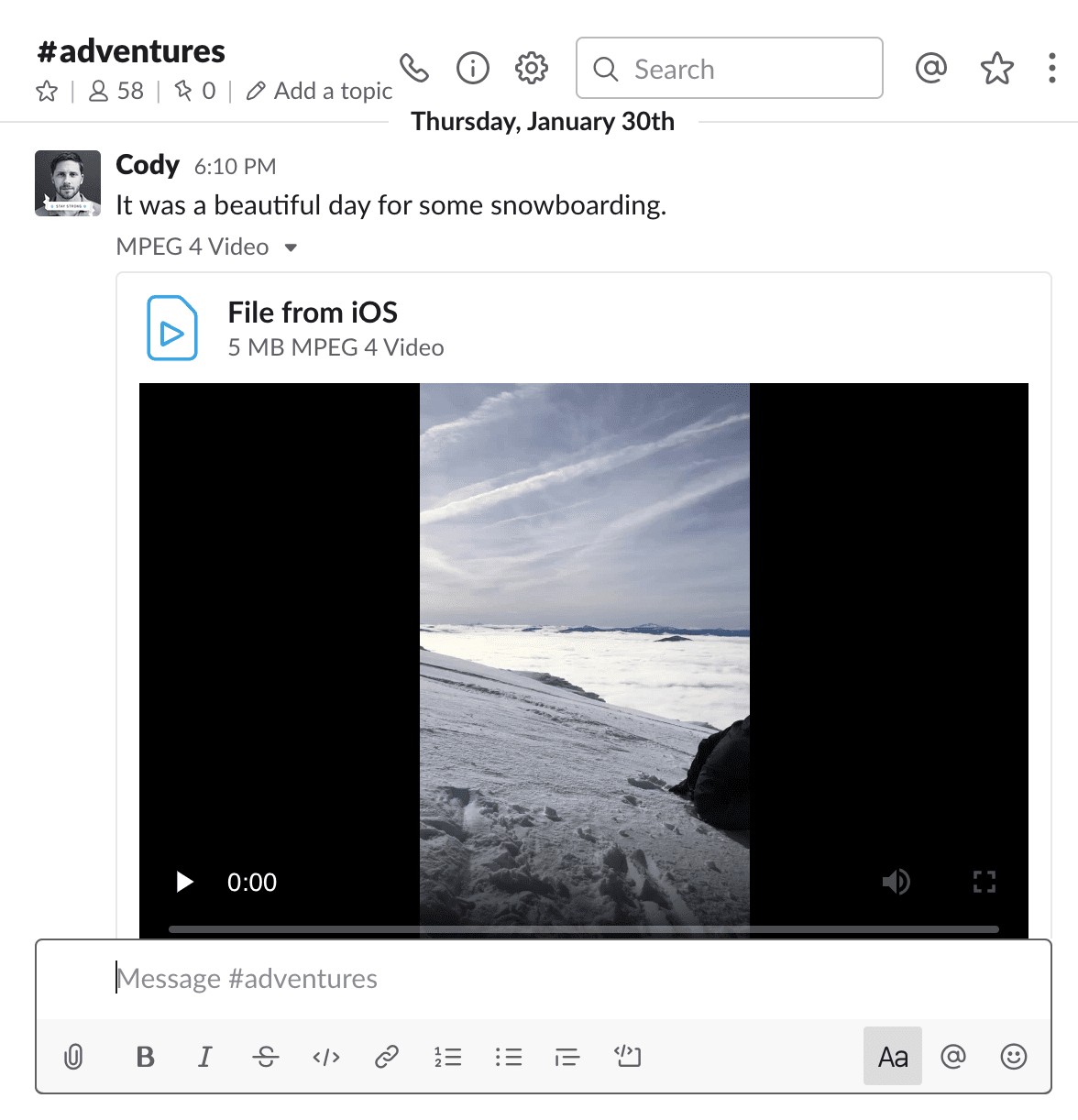 You could encourage non-work communication by creating a Slack channel or hosting virtual happy hours solely for the purpose of letting team members share non-work communications and have fun stuff.
4. Make Sure Employees Look the Part
It is important to realize that since employees won't be physically present in an office environment, there is a lot about their environment that you cannot control.
This includes potential distractions or a feeling of boredom.
While you can't necessarily control most of these distractions, you can foster an environment that reduces them.
For example, you can encourage employees to carve out a section of their home and make it their home office. While this might appear insignificant, there is a science to actually dedicating a workspace and ensuring there is a clear separation between the home and the "office" that is in the home.
5. Define a Clear Goal and Regularly Check In To Ensure Progress is Being Made
Just like you would in an actual office, it is important to define a clear goal for your remote team. Then, schedule regular check-ins and follow-ups to ensure team members are working toward these goals.
For a remote team, it is important to realize that success will greatly depend on clarity and follow-ups. Make time to check-in on individual members to see how they are progressing toward the goal.
If a particular team member falls behind, see what is standing in their way and what can be done about it. Software can automate this process by making check-ins regular and easy to view at any time.
At the same time, it is important to realize the numerous distractions your team members will be facing. Be clear about expectations but know that remote work looks a little different during a pandemic than it does normally.
6. Don't Micromanage: Show Some Trust
While I'm a huge advocate of remote organizations taking measures and setting up systems to ensure that work is actually being done, it is important to realize that there has to be a fine balance.
That might mean monitoring team activity and progress while still letting your team realize that you trust them.
It is easy to succumb to the temptation of bombarding your team members with messages to see if they are actually working. At a point, this will become overwhelming and will make team members feel as if they are being constantly watched.
Take measures to automate checking in on your team members' progress and performance without appearing to breathe down their neck.
Most importantly, follow up and check in regularly but communicate that you trust them to get the job done and that you will be there for them should they need you.
Final Thoughts
At the end of the day, it is important to realize that the success of your remote team depends both on the system you have in place and the efforts you're putting in as a leader.
The key to ensuring peak productivity for your remote team is to rely on systems and processes rather than acting spontaneously. These six steps will help ensure you have a more productive remote team.