Signing a PDF document electronically is a convenient alternative to the traditional method of printing, signing, and scanning. This streamlines the process and also reduces the consumption of paper and ink, making it a more sustainable choice.
Various tools and platforms are available to help you electronically sign a PDF, whether you're using a Windows PC, a Mac, or even a mobile device.
Here's how to sign a PDF without ever printing out the document.
Electronic Signatures vs. Digital Signatures
Many people use the terms "electronic signatures" and "digital signatures" interchangeably, but they're not exactly the same. While both are used for signing digital documents, their functionalities, legal validity, and the technology behind them are different.
An electronic signature in a PDF is simply a digital representation of your handwritten signature or typed name. A digital signature in a PDF uses cryptographic techniques to secure the document and verify the signer's identity, providing an additional layer of security and integrity. That said, it's a little more difficult to digitally sign a pdf.
Here is a comparison of 2 types of signatures:
Feature
Electronic Signature
Digital Signature
Definition

An electronic symbol or process attached to a contract or other record to signify intent to sign.

A specialized form of electronic signature that uses cryptographic algorithms for

data integrity

and authentication.

Legal Validity

Generally legally valid for most personal and business transactions, but may not be suitable for all types of documents.

Accepted for a broader range of documents, including those that require high levels of security and

authentication

.

Technology

An image of a handwritten signature or a typed name.

Uses

encryption

and secure key pairs to verify the signer's identity and protect document authenticity.

Ease of Use

Typically easy to use. Special

software

isn't required.

Requires specific software and can be more complex to set up.

Security

Lower level of security. Does not protect against unauthorized changes after signing.

High level of security. Indicates if the document has been altered after signing.

Cost

Usually cheaper, with many free options available.

May involve costs for software,

certificate authorities

, or specialized

hardware

.
How to Electronically Sign a PDF
Electronically signing a PDF document is a convenient and secure way to finalize agreements, contracts, or other forms that require your signature. This method eliminates the need for printing, manual signing, and scanning the document, saving time and resources.
Various options are available for electronically signing a PDF. You can use desktop applications like Adobe Reader for Windows or Preview for Mac, mobile apps, or even online services.
Sign a PDF on Windows Using Adobe Reader
Adobe Reader is one of the most popular tools on Windows for viewing, printing, and annotating PDF files. This, of course, includes signing the PDF.
Follow these 5 easy steps to sign a PDF with Adobe Reader:
1. Open the PDF you want to sign in Adobe Reader and then click Fill & Sign in the left-hand column.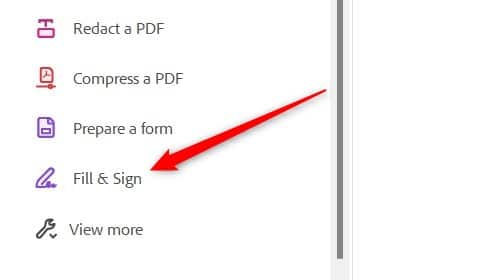 2. Click "Add signature."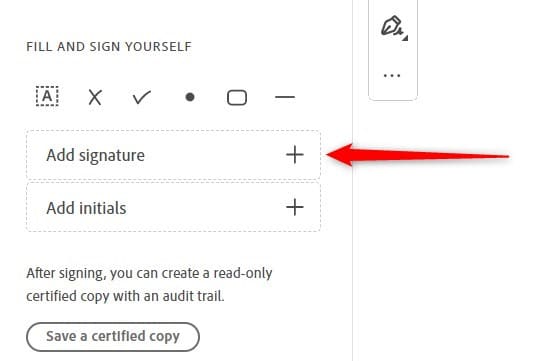 You can now type, draw, or place an image of your signature. It will appear on the line. You can also change the style if you like.
3. Click "Apply" once you're done.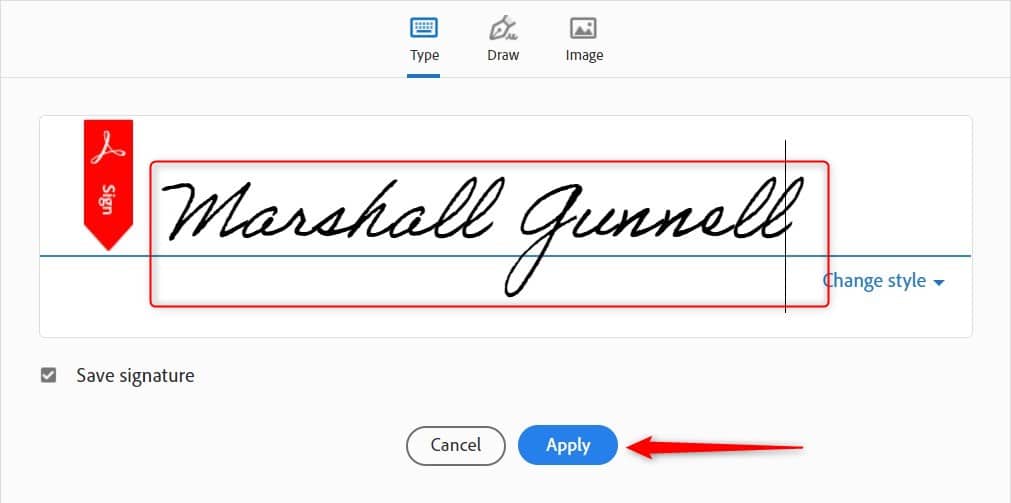 4. Next, click the "Sign icon" in the quick toolbar.
Your signature will appear next to your cursor. Bring your signature to the signature line and click to place it.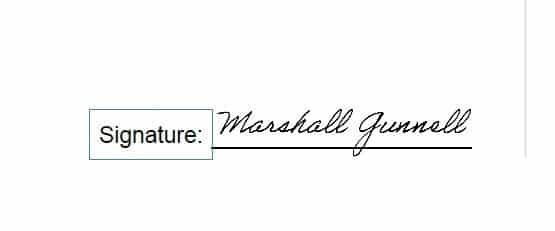 5. Save your changes. You've now electronically signed the PDF using Adobe Reader.
Sign a PDF on Mac Using Preview
Preview is the default application on a Mac for viewing images and PDF files. Among its various features is the ability to add electronic signatures to PDF documents.
Follow these 7 easy steps to make a PDF signature on MAC using Preview:
1. Open the PDF you want to sign in Preview, and then click the "Show Form Filling Toolbar icon."

2. Next, click the "Signature icon" in the sub-menu. If you have a physical copy of your signature, you can use the Camera option to scan it. If not, use the Trackpad option.
3. Click where it says "Click Here to Begin."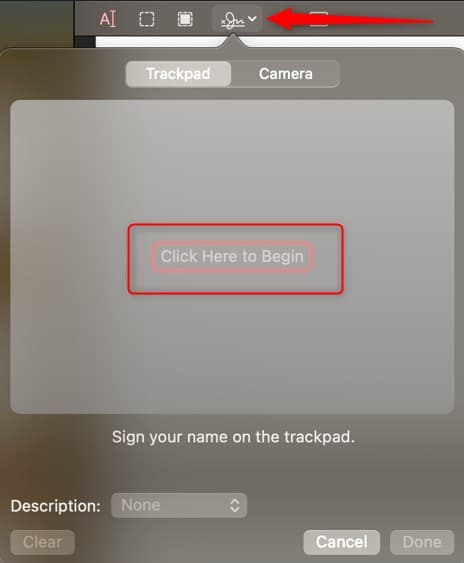 4. Use your trackpad to write your signature and then select Done.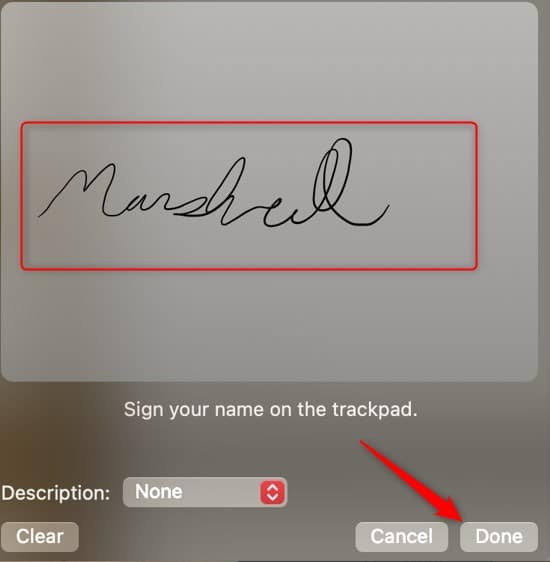 5. Click the Signature icon again and then select your signature. You can make multiple signatures, so they'll all appear here. Select the signature you'd like to use.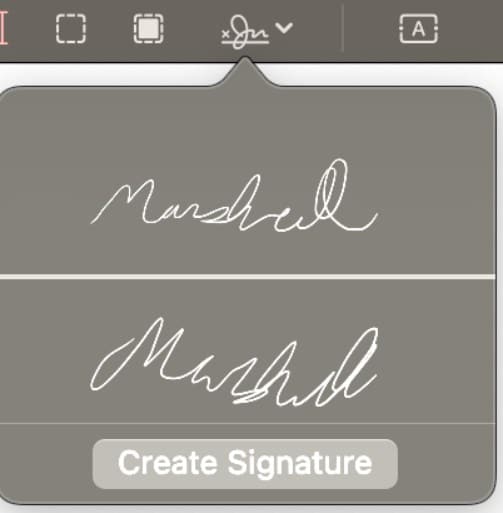 6. Now, just click and drag the signature to the signature line.

7. Save your document. You've now signed the PDF using Preview.
Sign a PDF on iOS and Android Using Adobe Fill & Sign
Adobe Fill & Sign is a mobile app designed for filling out and signing PDFs on both iOS and Android devices. This app offers an easy way to electronically sign PDFs without needing a computer.
Launch the app on your iOS or Android device and open the PDF you want to sign. Next, tap the Sign icon at the bottom of the screen.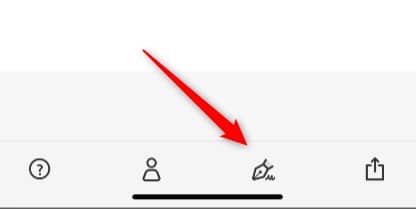 Tap Create Signature from the menu that appears.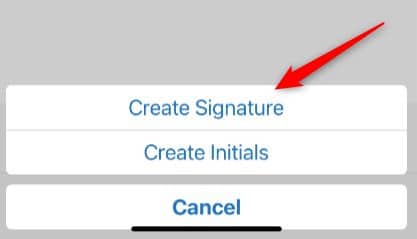 Use your finger or a stylus to sign your signature. Alternatively, you can upload an image of your signature or scan one using your camera.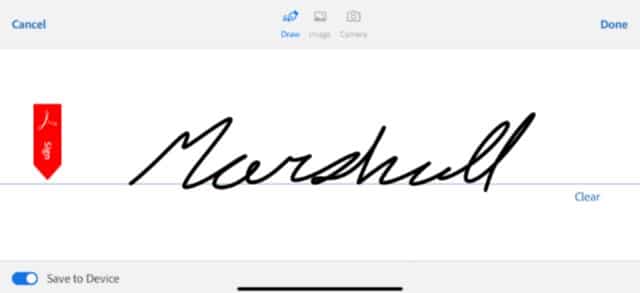 Once you have your signature, tap and drag it to the signature line.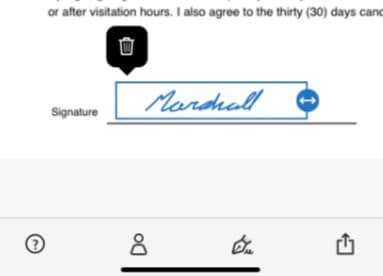 You can now save and share the signed PDF.
Sign a PDF on Chromebook Using HelloSign
HelloSign is an online service that allows you to sign PDFs online for free (with paid plans also available). It's accessible via web browsers, making it a good choice for Chromebook users.
Open a web browser of your choice and go to the HelloSign website. If you don't already have an account, you'll need to create one.
Follow these 5 easy steps to sign a PDF on Chromebook using HelloSign:
Upload the PDF that you want to sign.
In the left-hand column, click Signature.
Next, you'll need to click the location of the PDF that you want to sign.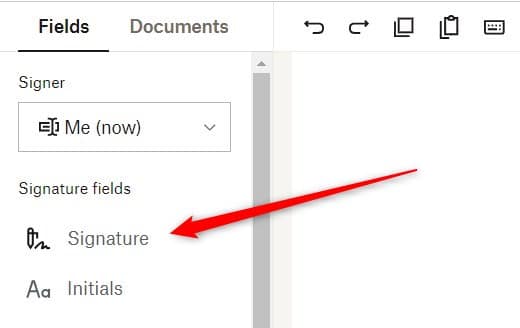 4. You can now draw, type, or upload an image of your signature. If you've used this service before, you can also use a saved signature.
5. Once you have your signature, click Insert.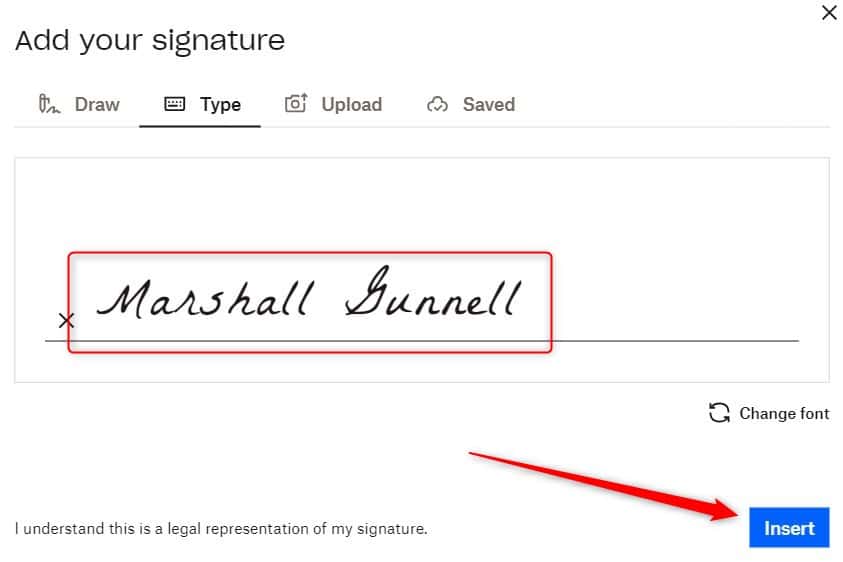 The signature is now added to the PDF. If you need to adjust the location, you can click and drag the signature.
Sign a PDF on Linux
Signing a PDF on a Linux system can be a bit less straightforward compared to other operating systems, but it's still possible. One commonly used tool for this is Xournal, an application for note-taking, sketching, and PDF annotation.
Here are 3 steps to sign a PDF Linux:
You'll need an image of your digital signature, so scan one and upload it to your Linux machine, or grab one from a site like Signaturely.
2. Once you have an image of your signature, open the PDF that you need to sign in Xournal, and then select Tools > Image.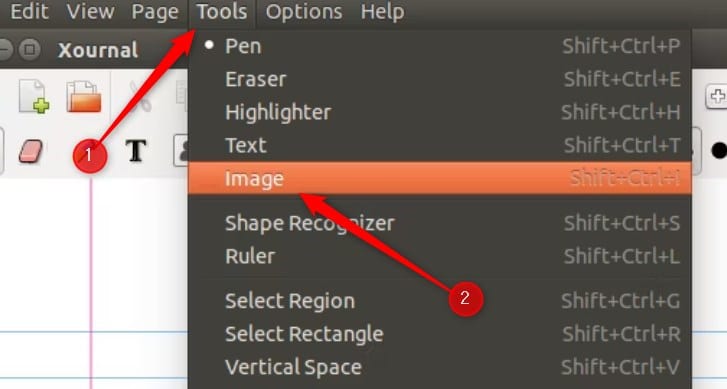 3. From there, you'll just drag and drop the image of your signature to the signature line.
There are other apps you can use for Linux, like LibreOffice Write, a part of the LibreOffice suite, which is free and open-source software. Play around with these to get a feel for which app you like the best.
Sign a PDF Using an Online Service
Online services offer a quick, accessible, and platform-agnostic way to sign PDF documents. Unlike desktop applications, these services are accessible from any device with an internet connection, making it easier to sign documents on the go or from different computers.
They often come with robust security features to ensure the integrity and confidentiality of your documents, making them suitable for both personal and business use.
Among the popular online document signing options, DocuSign stands out for its high-security standards, making it a go-to choice for sensitive business transactions.
Adobe Sign, another trusted service, integrates well with other Adobe products and is known for complying with various legal regulations.
HelloSign, which we used in the Chromebook example, offers a user-friendly design that streamlines the signing process, making it ideal for those looking for a simple and effective solution.
SignTime also offers a straightforward and secure way to get signatures on your PDFs with an easy-to-navigate interface.
The Bottom Line
Signing PDFs without printing offers a lot of advantages, including efficiency and convenience. This digital method not only conserves valuable time and resources but also simplifies complex workflows.
Each of the mentioned services offers its own unique set of features, so you can choose the one that best suits your specific needs for signing PDF documents.