BTC is designed to be a peer-to-peer (P2P) payment network that does not require any middleman to process transactions. As such, opening a Bitcoin account is not as tedious as creating a bank account.
A BTC wallet is all you need to store, send, and receive Bitcoin – no criteria and no paperwork.
In this article, you will learn how to create a Bitcoin account and find handy tips to protect your wallet.
What is a Bitcoin Wallet?
A BTC wallet is a software application or a physical device that can store, manage, and transact BTC tokens.
There are crypto wallets that can hold multiple cryptocurrencies like Ether (ETH) and Tether (USDT) alongside your BTC tokens. Some crypto wallets are dedicated solely to holding BTC tokens.
Once you create a Bitcoin account, it is crucial to note that your BTC wallet is your Bitcoin bank. You alone are the custodian of this bank. You are responsible to safeguard your cryptocurrencies and protect them against scams and hacks.
In return, you get a monetary asset that you have complete control over.
How Does a Bitcoin Wallet Work?
A Bitcoin wallet holds a pair of cryptographic keys that control the ownership of tokens held in a BTC wallet. The key pair consists of a public and a private key.
Public keys are like postal addresses. It can be shared with anyone and is used for receiving BTC tokens.
Private keys allow users to spend their BTC tokens by signing on transactions. Private keys must be protected and kept secret.
How Can I Open a Bitcoin Account?
The easiest way to open a Bitcoin account is to download a BTC wallet application on your smartphone. You can also create such an account on your desktop/laptop by downloading crypto wallet extensions.
There are a plethora of Bitcoin wallet options available out there. You can use the bitcoin.org website to see which BTC wallet suits your needs best.
Bitcoin Wallet, BitPay, Green, and Unstoppable were some Android and iOS-compatible BTC wallets listed by bitcoin.org.
Сreating a Bitcoin Wallet on Your Smartphone
Follow these eight easy steps to create a Bitcoin wallet:
Go to Google Play Store on your Android phone or App Store on your iPhone.

Search the crypto wallet you want to use. Download the wallet application.

You may be asked to submit personal information like name and email address, depending on the BTC wallet you plan to use.

Create a strong password for your wallet.
The crypto wallet will generate your cryptographic keys. You will need to backup secret recovery phrases (SRP) which will help you regain access to your wallet in case you forget your password, delete the wallet application, or lose your phone.

Back up the secret recovery phrases – usually 12 words – on the cloud or by writing it down on a piece of paper.

Verify the secret recovery phrases by selecting the correct order.

Your Bitcoin account is ready to use.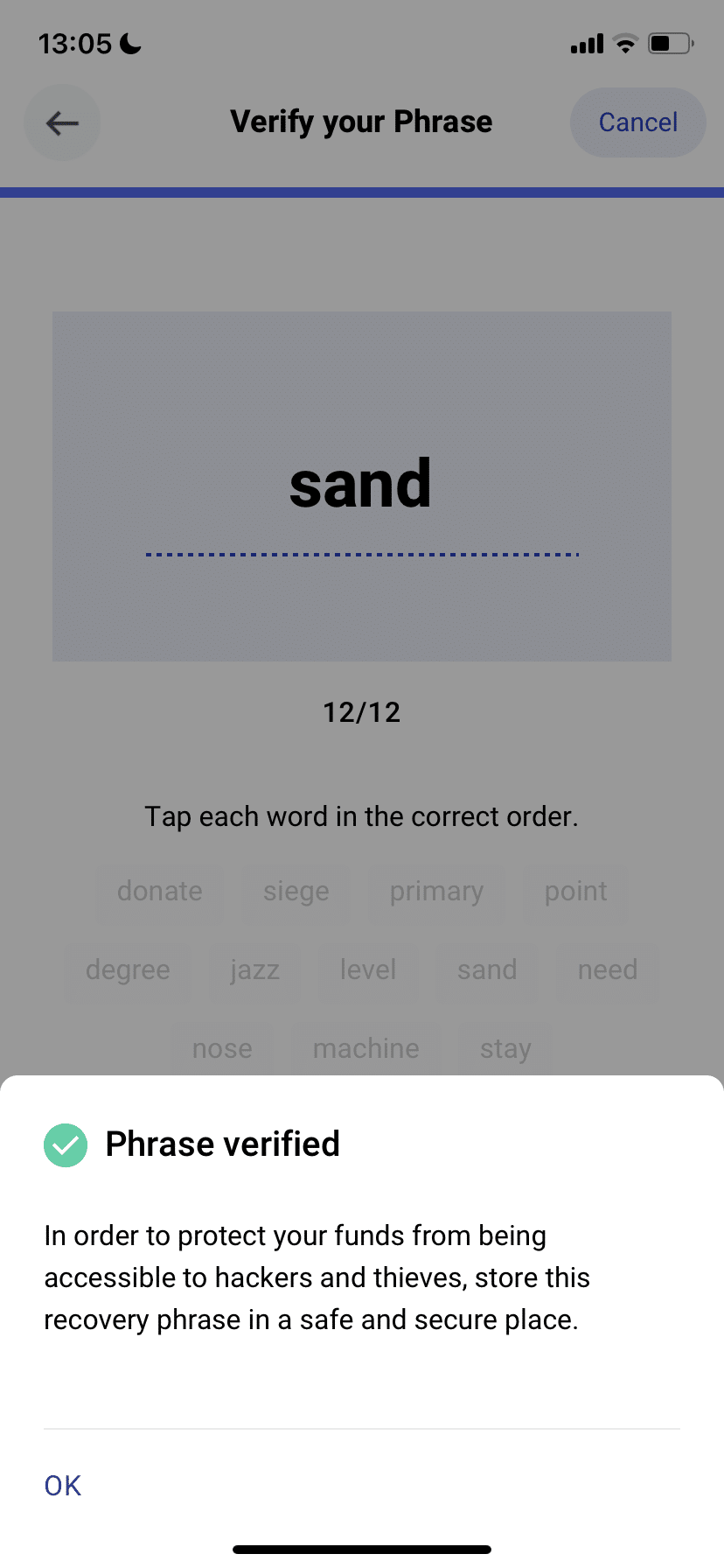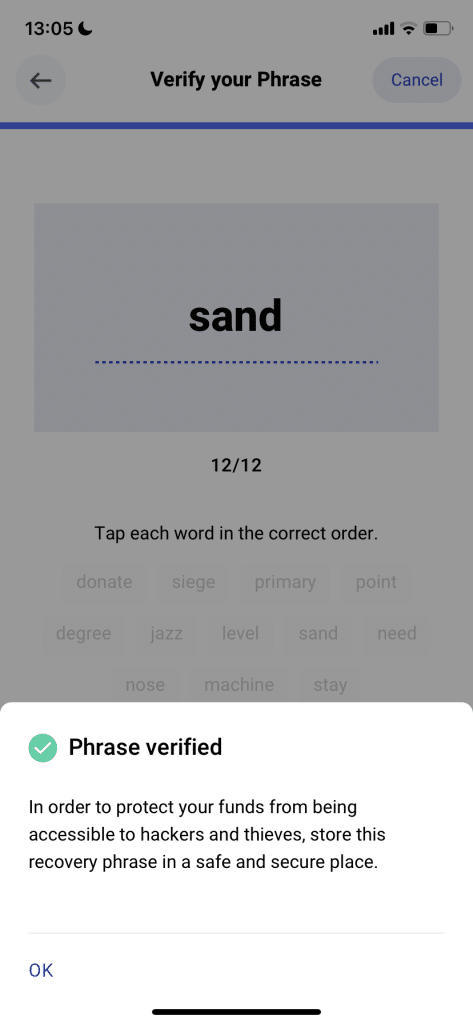 Types of Wallets You Can Open
Pros
Cons
Examples
Centralized Exchange Accounts

Easy fiat-to-crypto conversions, and vice versa
Complete trading features (news, analysis, stop loss)
Ease of finding sellers and buyers
High market liquidity resulting in narrow spreads
Tax payment features

Centralized exchanges store your crypto tokens
Your cryptos are at risk if the centralized exchange goes bankrupt

eToro
Self-Custodial Mobile Wallets

Complete control over your crypto
Portable
Ideal for face-to-face transactions
Can read QR codes
In-built browser to access web3
Free to download

Subject to app marketplace delisting
Securing SRP is tedious
Loss of smartphone can lead to loss of wallet
Can be hacked
May not support all blockchains

Bitcoin Wallet

Rainbow

Coinbase Wallet

Self-Custodial Desktop Wallets

Complete control over your crypto
Compatible with popular desktop browsers such as Google Chrome
Easy to set up
Can be used alongside a mobile wallet
Free to download

Cannot read QR codes
Can be hacked
Securing SRP is tedious
May not support all blockchains
Susceptible to hacks

MetaMask browser extension

BitPay

Hardware Wallets

Complete control over your crypto
The most secure way to store crypto
Ideal for storing large amounts of crypto

Expensive
Difficult to use
Loss of device will make crypto irrecoverable
Not suited for beginners

Ledger

Trezor

Jade

Coldcard

KeepKey
How to Start Using Your BTC Wallet?
Now that you have created a Bitcoin wallet, you will need BTC tokens to start using your wallet.
The easiest place to buy BTC tokens is on centralized exchanges like eToro.
The reason why centralized exchanges are the easiest place to start your crypto journey is because these platforms provide users with the banking services to buy cryptocurrencies with fiat money from the bank account.
The uncertainty around crypto regulations makes it difficult for companies other than crypto exchanges to provide fiat-to-crypto conversion services.
On eToro, you can buy a wide variety of cryptocurrencies other than BTC. Features on the platform, like market charts, analysis tools, stop loss, and practice trades, make it convenient for the user to trade cryptocurrencies.
Once you have bought BTC tokens on a centralized exchange, you can choose to transfer the tokens over to your self-custodial BTC wallet.
Most self-custodial crypto wallets come with in-built browsers. You can visit websites of decentralized exchanges to trade tokens or visit non-fungible token (NFT) marketplaces to buy digital art.
Keep in mind that not all web3 sites are compatible with the Bitcoin blockchain.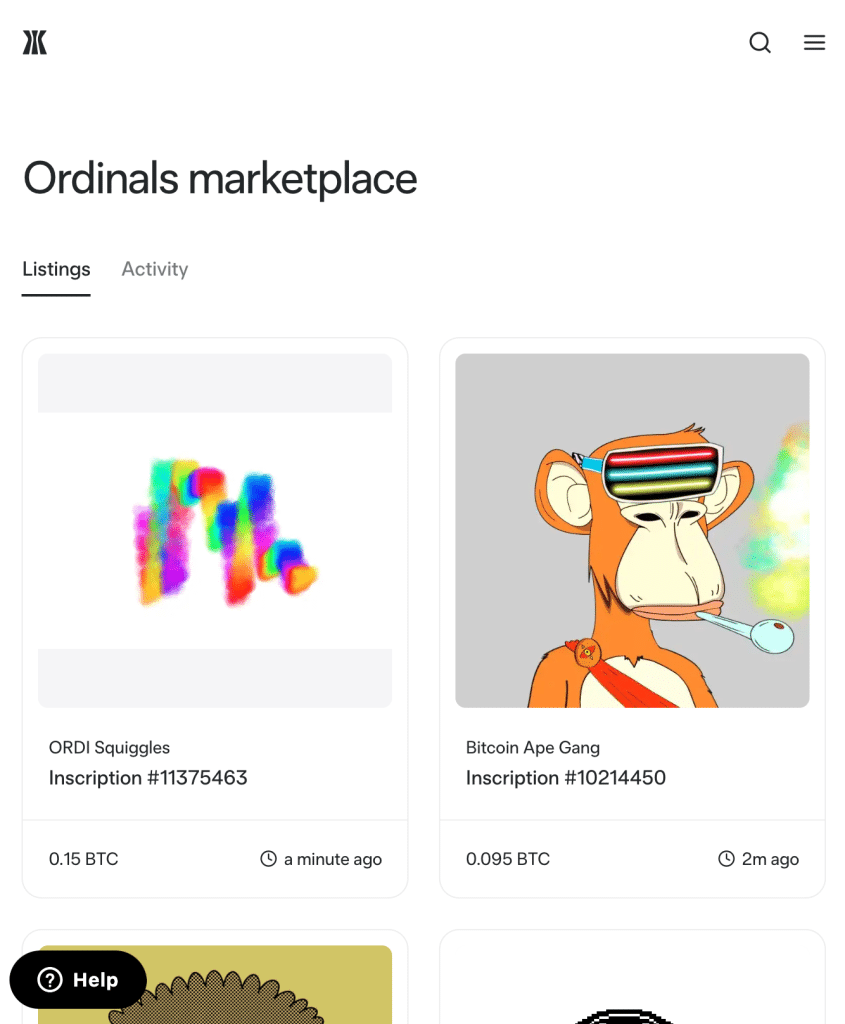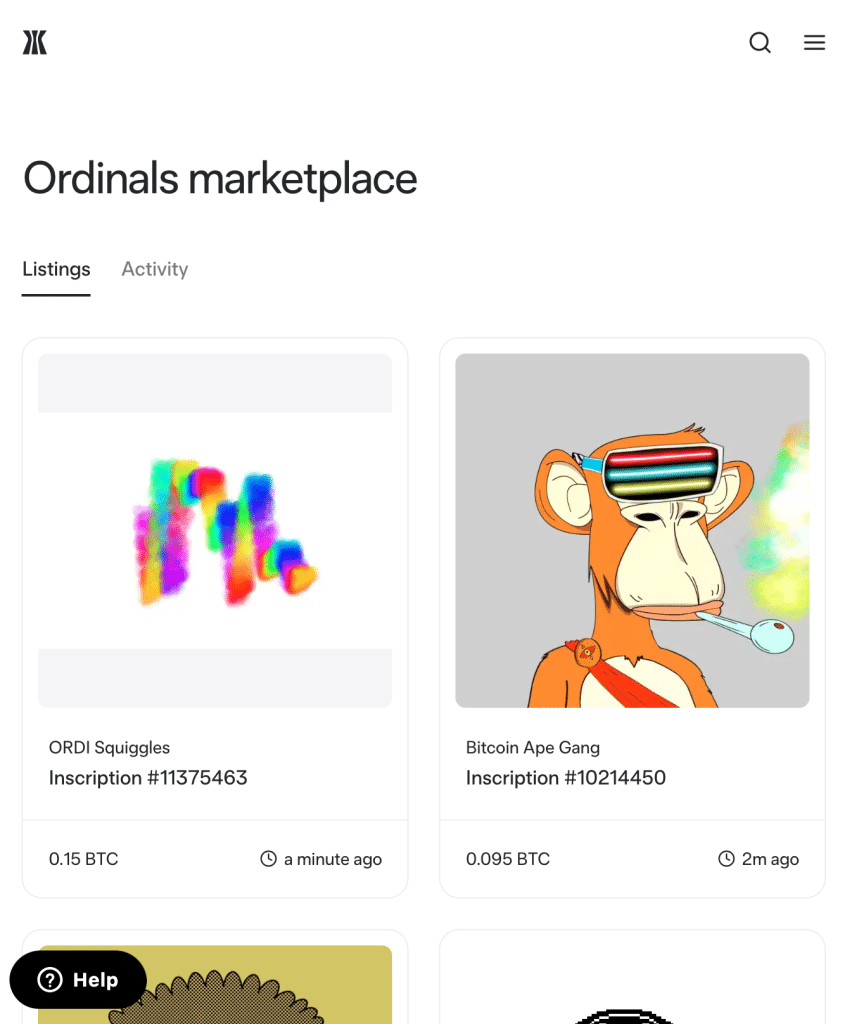 Securing Your Bitcoin Account
Owning a BTC wallet is about self-custodianship, and it is critical to secure your wallet. Here are some tips and things to keep in mind about your Bitcoin account.
Set a strong password using alpha-numeric characters and symbols.
Enable two-factor authentication, if available.

Anyone with your wallet's SRP will have access to your funds. Do not share your SRP with anyone.

It is most secure to save your SRP offline on paper. Cloud storage is susceptible to hacks.

The only way to recover your BTC wallet is through your SRP. Don't lose them.

Beware of suspicious websites that can compromise your online crypto wallet.

Hardware wallets must be considered if security is your priority.
Double-check the recipient's wallet address before transferring your tokens. Learn more about address poisoning scams here.
Diversify your crypto portfolio across multiple wallets.
Use a burner wallet for airdrops.
Best Practices for Managing Your Bitcoin Account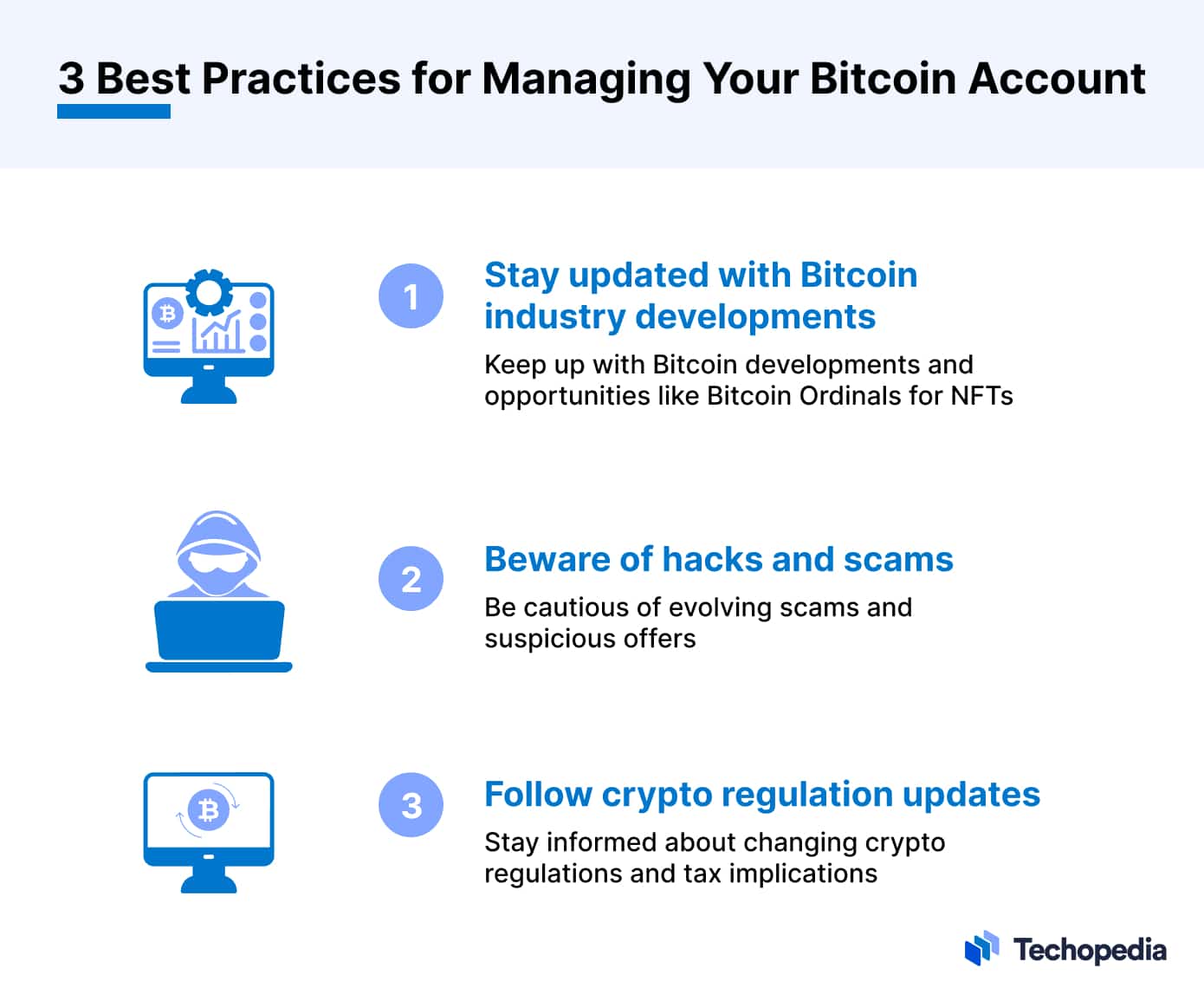 Bitcoin gives users the power to be free from the influence of banks, financial services companies, and the fiat monetary system. In return, you are charged with the responsibility of managing your BTC tokens and your BTC wallet.

Remember that once you create a BTC wallet, you are your own bank.
With that in mind, below are the best practices for managing your account.
1. Stay Updated With Developments in the Bitcoin Industry
The Bitcoin industry is evolving rapidly. In the past decade, we saw the blockchain give birth to multiple fork chains like Bitcoin Cash, Bitcoin Gold, and Bitcoin SV.
The Bitcoin blockchain has also undergone numerous upgrades, which are designed to increase network throughput and reduce gas fees. In 2023, developers discovered a way to create NFTs on the Bitcoin blockchain called Ordinals.
Staying up to date with the latest Bitcoin news will not only help you traverse the everchanging crypto better but will also present you with the chance to identify opportunities in the crypto market.
2. Hacks and Scams
Hackers and scammers are getting innovative to find new ways to steal cryptocurrencies. As a Bitcoin account owner, you must be aware of the types of hacks and scams being practiced.
In 2023, a new scam called address poisoning managed to trick the US Drug Enforcement Administration (DEA) into sending confiscated crypto tokens to scammers.
The first step in protecting against these scams is being aware. Be careful not to visit shady websites through your crypto wallet. Be suspicious of airdrops from unverified promoters. Stay away from offers that are too good to be true.
3. Follow Updates on Crypto Regulation
The cryptocurrency industry is not old enough to have industry-specific regulations in place. New laws are being developed every year, which can have a direct impact on cryptocurrency holders.
In the past two years, an increasing number of governments have introduced crypto-related taxes. These taxes vary from capital gains tax to tax deducted at source (TDS) in the event of a crypto sale.
It is crucial to stay updated with new crypto laws wherever you live. You don't want to be caught off guard with a huge tax bill on your head.
The Bottom Line
Centralized crypto exchanges are a good place to start for newcomers. These platforms are known for their user-friendly experiences as they take care of critical tasks like securing your crypto wallet.
Once you get the hang of the crypto world, you can use self-custodial crypto wallets to manage your BTC without any third-party risks and explore the exciting decentralized finance (DeFi) world.
You can only experience the full power of the decentralized crypto world with self-custodial crypto wallets.
FAQs
How do I get an account with Bitcoin?
Can I open a Bitcoin account on my phone?
What do you need for a Bitcoin account?
How much money do I need to open a Bitcoin account?
Can you use Bitcoin as a bank account?
What is the best Bitcoin wallet?