Looking at the top 10 richest people in the world and studying everything that got them to where they are today can provide valuable insights. This includes examining the techniques they've used to build their wealth and the areas they've invested in, helping you apply their business savvy to your everyday life.
Scroll down for a few tips to becoming richer from wealth management expert Michele Martin.
Who are the Richest People in the World?
The individuals on the list of the richest people in the world have exceptional stories behind the successes that enabled them to amass vast fortunes.
However, much of their wealth is in stocks that are publicly traded. As such, their net worth, as well as the market valuations of the companies they own, fluctuates.
Top 10 Richest People in the World
Elon Musk, net worth: $226.3 billion
Bernard Arnault, net worth: $175.7 billion
Jeff Bezos, net worth: $149.0 billion
Larry Ellison, net worth: $131.5 billion
Larry Page, net worth: $114.9 billion
Warren Buffett, net worth: $113.3 billion
Mark Zuckerberg, net worth: $111.6 billion
Sergey Brin, net worth: $110.2 billion
Bill Gates, net worth: $108.9 billion
Steve Ballmer, net worth: $100.2 billion
1. Elon Musk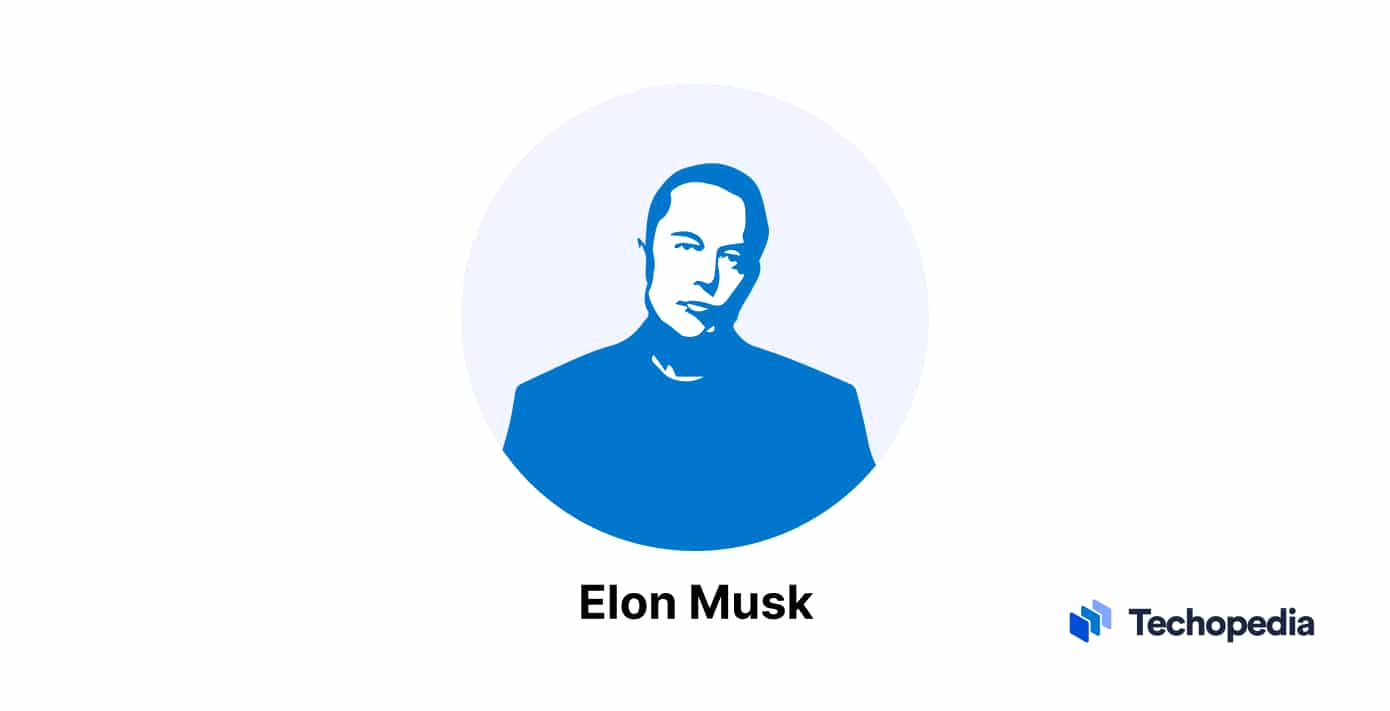 With a net worth of $226.3 billion, Elon Musk, 52, is the richest man in the world. Co-founder and CEO of Tesla Inc., CEO of SpaceX, and owner of X (formerly Twitter), Musk often holds the title of the richest person in the world. An industrial designer, engineer, and technology entrepreneur, Musk, who currently lives in Boca Chica, Texas, also owns The Boring Company, Neuralink, and xAI.
Musk was born into wealth in Pretoria, South Africa, on June 28, 1971, to Errol, a South African engineer, and Maye, a model, who was born in Canada. Musk graduated from the University of Pennsylvania, where he received a bachelor's degree in physics and another in economics.
According to Musk, he received the degrees in 1995; however, the university contends it awarded them in 1997. In 1995, he launched Zip2, an online business directory for newspapers, which he sold to computer manufacturer Compaq Computer Corp. for $307 million in 1999.
He then invested some of the proceeds from the Zip2 sale to create X.com, an online payment system. X.com merged with Confinity in 2000 and later became PayPal, which was sold to eBay for $1.5 billion in stock in 2002 (eBay spun PayPal off into a separate entity in 2015). As PayPal's largest shareholder, Musk received $175.8 million. In 2002, Musk founded SpaceX for $100 million. Today, that company is worth almost $150 billion.
Musk is likely most well known for heading up the electric car company Tesla, which was founded by Martin Eberhard and Marc Tarpenning in 2003. Musk entered a Series A funding round, investing $6.5 million to become its largest shareholder. He then went on to take a more active role in the company and has been CEO since 2008. As of October 2023, Tesla was valued at $672.86 billion.
Musk bought Twitter (renamed X) for $44 billion in April 2022. In September 2023, he said X may only be worth $4 billion.
Musk founded infrastructure and tunnel construction services firm The Boring Company as a subsidiary of SpaceX in 2017 with a $113 million investment of his own money along with a funding round that included 31 investors. The Boring Company was spun off as a separate entity in 2018, and its 2023 valuation is $5.6 billion.
In 2016, Musk and a team of seven scientists and engineers founded neurotechnology company Neuralink. Musk, the majority stakeholder, initially invested $100 million in the company, which is valued at around $5 billion (October 2023). In June 2023, Musk launched an artificial intelligence (AI) company, xAI. The market value of this company is not known.
2. Bernard Arnault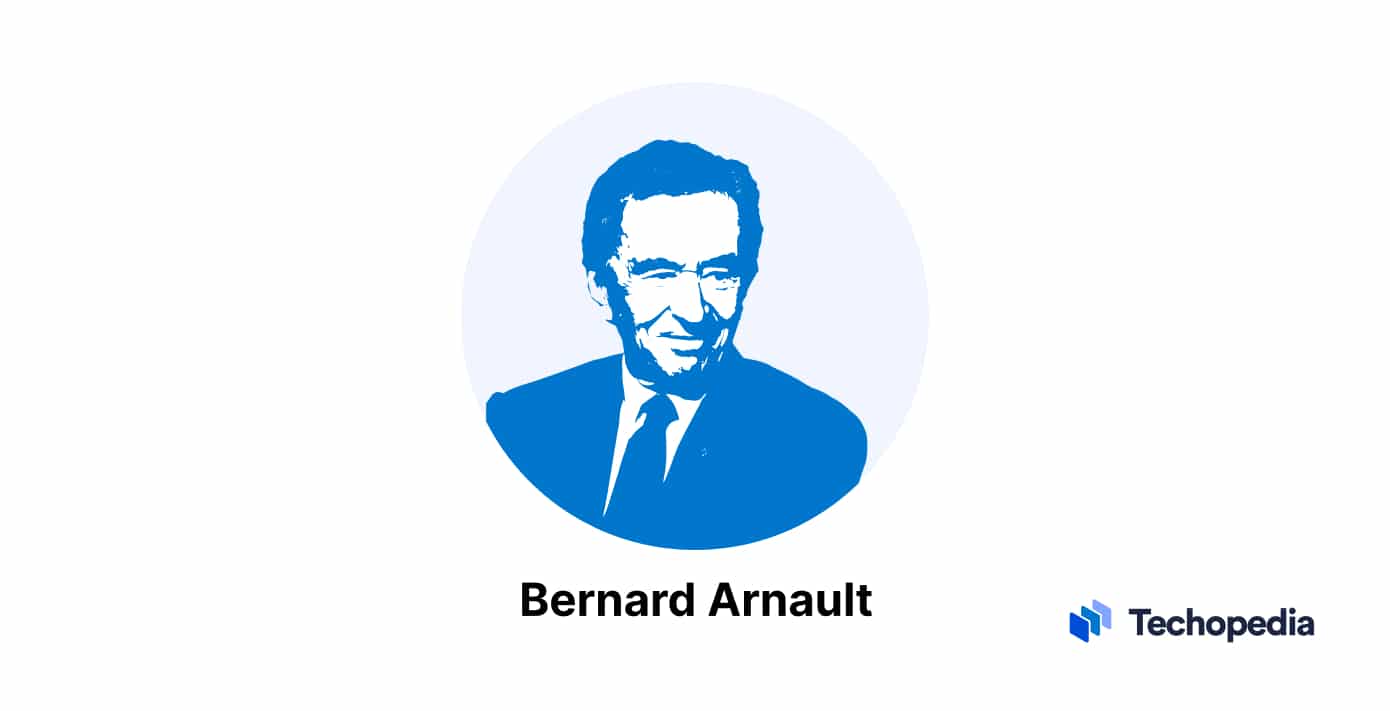 Bernard Arnault, 74, chairman and CEO of LVMH Moët Hennessy – Louis Vuitton, the world's leading luxury products group, is the second richest man in the world with a net worth of $175.7 billion. Arnault's wealth stems from investments in LVMH, which includes more than 75 fashion and cosmetics brands, such as Christian Dior, Louis Vuitton, Tag Heuer, Hennessey, Marc Jacobs, and Sephora. In April 2023, LVMH was the first company in Europe to be valued at $500 billion.
Arnault, who lives in Paris, was born on 5 March 1949 to an industrial family in Roubaix, France. His father, manufacturer Jean Leon Arnault, owned the civil engineering company, Ferret-Savinel, while his mother, Marie-Josèphe Savine, was a pianist.
Arnault graduated from the Ecole Polytechnique in Paris with a degree in engineering in 1971. That same year, he began working for his father's engineering company. Arnault was the company's president from 1978 to 1984 when he switched the company's focus to real estate and renamed it Férinel Inc. after selling Ferret-Savinel's industrial construction division.
In 1984, Arnault invested $15 million from that business to buy Christian Dior after he learned that textile company Boussac Saint-Frères had gone bankrupt and the French government was looking for a buyer. French bank Lazard Frères put up the rest of the $80 million purchase price. In 1987, LVMH's chairman Henri Racamier invited Arnault to invest in the company. Two years later, Arnault became the LVMH's CEO, majority shareholder, and chairman of the board.
After ousting Racamier in 1990, Arnault spent billions to bring a number of companies into the LVMH family, including fashion companies Christian Lacroix, Givenchy, and Kenzo; leather goods companies Loewe, Céline, and Berluti; jeweler Fred Joailler; and beauty retailer Sephora.
LVMH acquired Tiffany & Co in 2021 for $15.8 billion, and Agache, Arnault's holding company, backs venture capital firm Aglaé Ventures, which has invested in a number of businesses, including Netflix and ByteDance, TikTok's parent company.
3. Jeff Bezos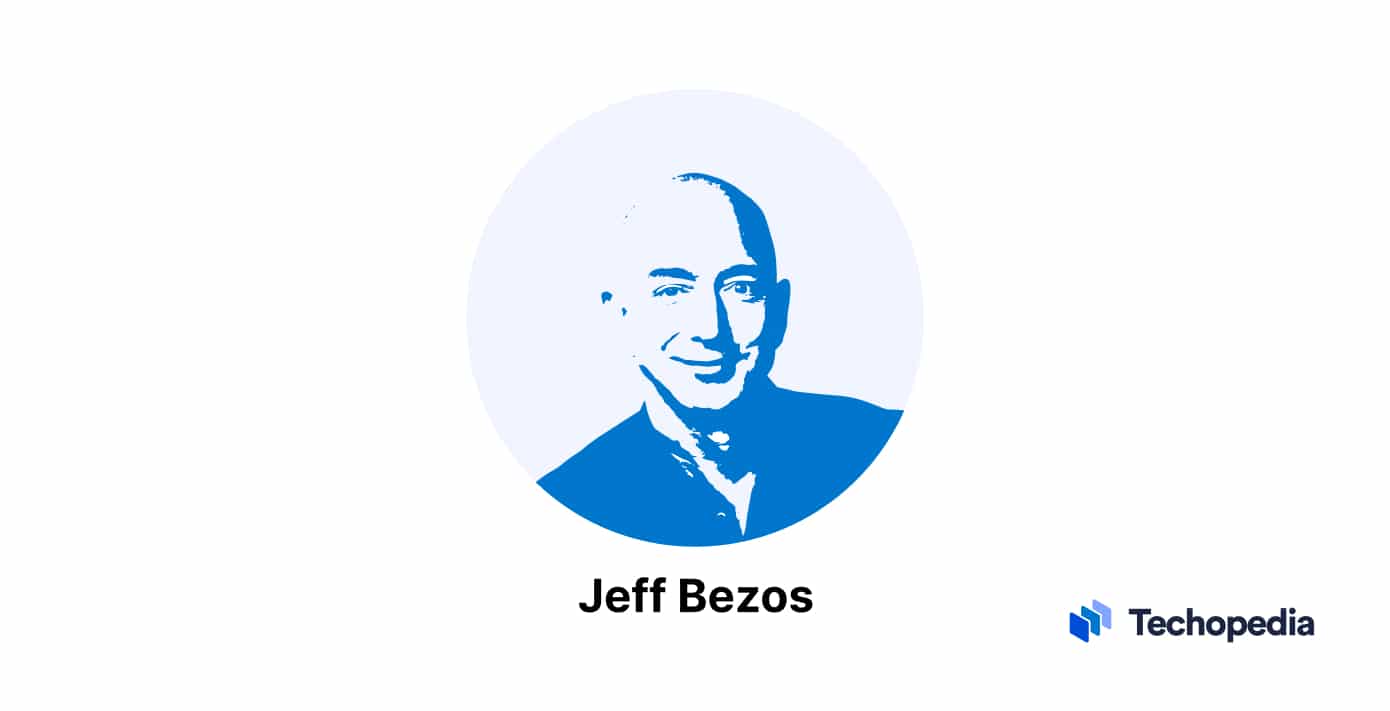 Jeffrey Bezos, 59, whose net worth is $149 billion, is the world's third wealthiest person on the Forbes billionaire list. Bezos, an American entrepreneur, is the founder and chief executive officer of Amazon.com Inc.
Bezos, whose home base is Medina, Washington, is a self-made billionaire as he was not born into wealth. He was born to teenage parents in Albuquerque, New Mexico, on 12 January 1964. His parents split when he was four, and his mother married Mike Bezos, who was born in Cuba.
In 1986, Bezos graduated from Princeton University with degrees in computer science and electrical engineering. He founded Amazon.com in a garage in Seattle in 1997, not long after he resigned from hedge fund D.E. Shaw. Bezos tried to convince David Shaw, his boss at the hedge fund, to invest in an online bookstore. Shaw, however, wasn't interested.
Although Amazon, which is valued at $1.3 trillion as of October 2023, originally started out selling books, it has become a one-stop shop for just about everything. Amazon acquired Whole Foods for $13.7 billion in 2017 and launched a pharmacy business in 2020.
Bezos stepped down as CEO of Amazon on July 5, 2021, becoming the company's executive chairman. He owns slightly less than 10% of the e-commerce giant.
Bezos also owns the aerospace company Blue Origin ($11.2 billion private asset) and The Washington Post ($250 million private asset), and he also invests in real estate and other companies, including Google, Uber, Musk's X Corp., Airbnb, Zocdoc Inc., and Nextdoor.
Bezos also has holdings in real estate, including the 165,000-acre Corn Ranch in Texas, purchased as the base of operations for Blue Origin, and multi-million dollar homes in Beverly Hills, Calif., and New York City.
4. Larry Ellison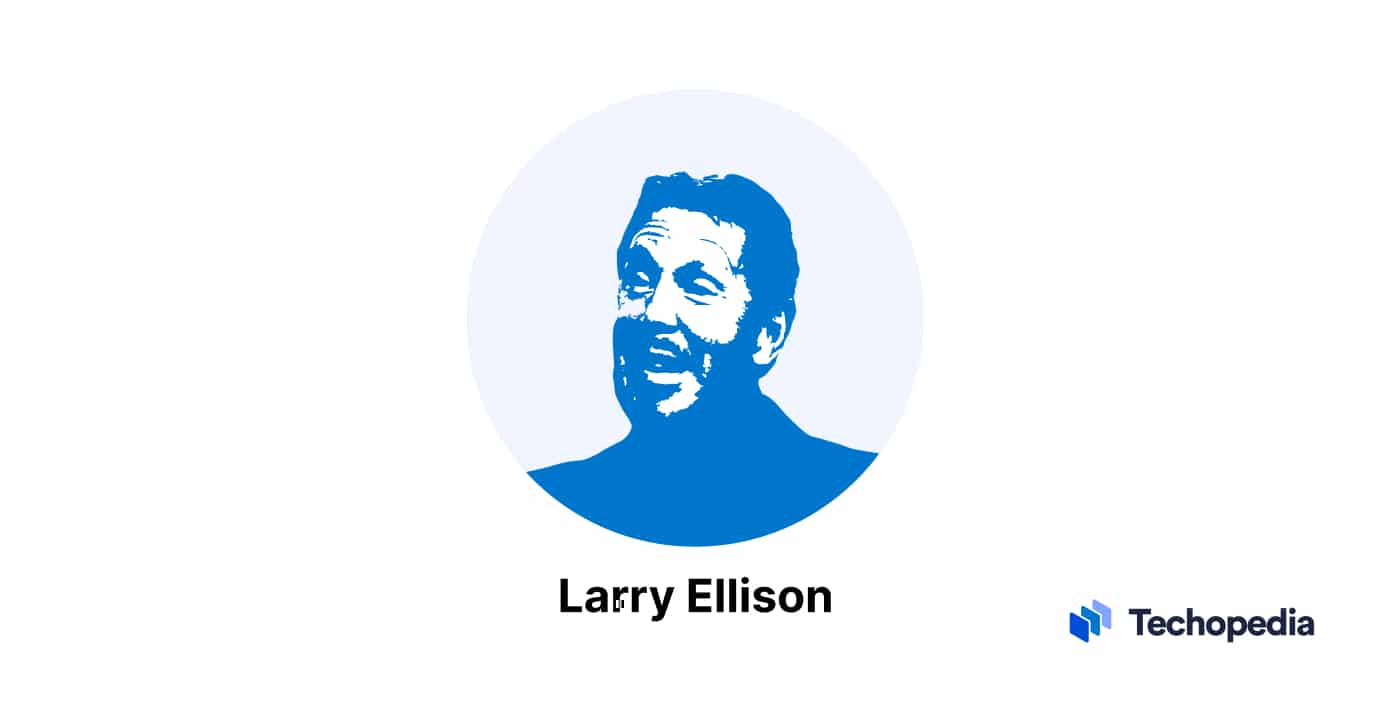 Lawrence Ellison, 79, is co-founder, chairman, and CTO at software company Oracle Corp. He was CEO of Oracle from 1977 to 2014. Ellison, whose net worth stands is $131.5 billion, ranks as the fourth richest man in the world.
An American businessman and entrepreneur, Ellison was born on 17 August 1944 in New York City to Florence Spellman, a 19-year-old single mother. His biological father was a pilot in the U.S. Army Air Corps. When he was nine months old, his mother sent him to Chicago to live with her aunt and uncle, who then adopted him. Ellison attended the University of Illinois in 1962, dropping out in 1964. He then briefly attended the University of Chicago in 1966.
In 1977, Ellison founded Software Development Laboratories along with two partners. In 1979, the company launched Oracle, the first commercial relational database program that used Structured Query Language. The partners changed the name of the company to Oracle Systems Corp. in 1982.
Over the years, Oracle has acquired numerous large companies, including Sun Microsystems for $5.6 billion and NetSuite for $9.3 billion. As of October 2023, the company was valued at $279.01 billion.
Ellison's investments in stocks include a 42% stake in Oracle and 15 million shares in Tesla. He has also invested in NetSuite, Knowledge Universe, and Salesforce. Ellison also has a large real estate portfolio, owning properties in San Francisco, Malibu, Japan, and Hawaii (in 2012, he paid $300 million to acquire 87,000 thousand acres of the 90,000-acre Hawaiian island of Lanai, where he now lives).
His total real estate portfolio amounts to $1 billion.
As for sports investments, Ellison owns the Oracle Team USA sailing team and the Indian Wells Tennis Garden facility in the Coachella Valley in California.
5. Larry Page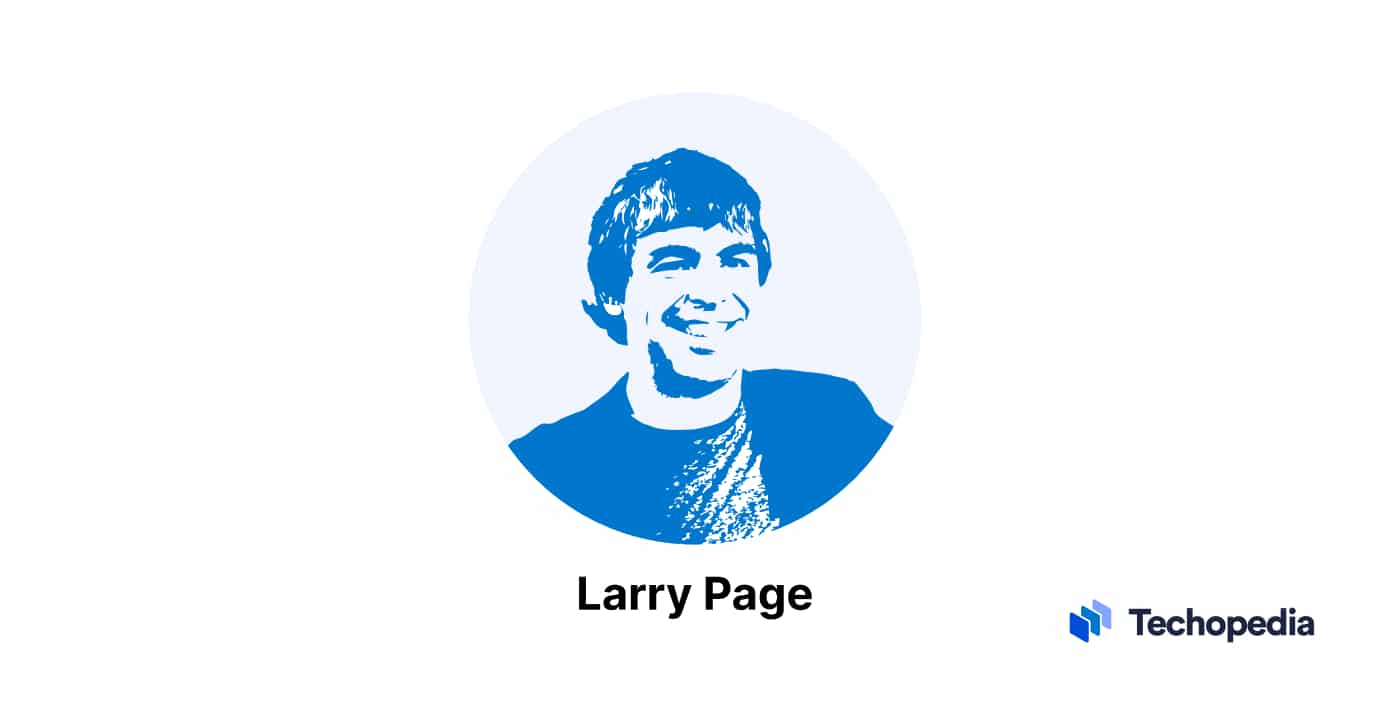 With a net worth of $114.9 billion, Larry Page, 50, co-founder and board member of Alphabet Inc., parent company of Google, sits at number five on the list of the 10 richest men on the planet. Page stepped down as Alphabet CEO in 2019. As of October 2023, Alphabet was valued at $1.7 trillion, putting Page's stake at about $70 million.
Lawrence Page was born on 26 March 1973 in Lansing, Mich. His father, Carl, taught artificial intelligence and computer science at Michigan State University, and his mother, Gloria, taught computer programming at the university. Page earned a computer engineering degree from the University of Michigan in 1995 and a master's degree in computer science at Stanford University School of Engineering in 1998.
Page's path to fame and fortune began in a college dorm room at Stanford University in 1995, when he and his friend Sergey Brin, both studying for their Ph.D. in computer science, developed the idea of enhancing Internet data extraction. The friends invented a new search engine technology they called BackRub because it analyzed the web's "back links." BackRub was the predecessor of Google. Page and Brin dropped out of the Ph.D. program and founded Google in 1998. Page served as CEO of the company until 2001 and again between 2011 and 2019.
Google went public in 2004. The search giant acquired Android in 2005 for $50 million and YouTube in 2006 for $1.65 billion. Then in 2008, Google rolled out the Android mobile phone operating system. In 2015, Google reorganized and became a subsidiary of Alphabet.
Page, who currently lives in Los Altos Hills, Calif., was an initial investor in asteroid mining startup Planetary Resources, which was acquired by blockchain firm ConsenSys in 2018 amid funding issues. Page, who currently lives in Palo Alto, Calif., has invested in flying car companies, Kitty Hawk, which shut down in 2022, and Opener. He has also invested in Tesla, Doft, Softbank, and Singularity University.
His successful exits include Planetary Resources and Tesla.
6. Warren Buffett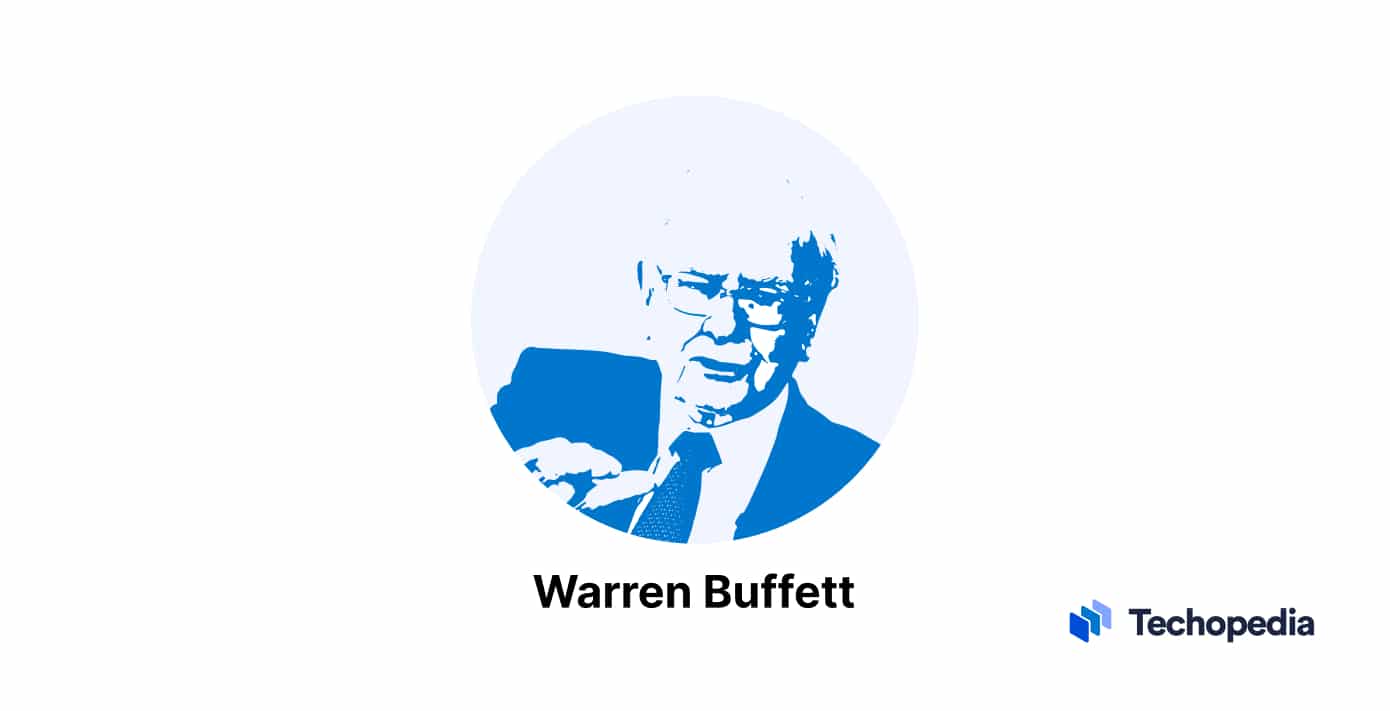 Warren Buffett, 93, chairman and CEO of Berkshire Hathaway (valued at $729.17 billion as of October 2023), is the sixth richest man on earth with a net worth of $113.3 billion. He currently owns 15.6% of the company. Although Buffett is a self-made billionaire, he did come from a privileged background.
Buffett was born on 30 August 1930 in Omaha, Neb., where he still lives. His father, Howard, was the owner of a stock brokerage firm, eventually heading off to Washington, D.C., as a U.S. Congressman. His mother, Leila, a homemaker, managed the family's investments.
Buffett made his first investment in 1942, when he was just 11, purchasing three shares of Cities Service preferred stock for $114.75, money he had been saving since he was 6. By the time he was 20, Buffett had a net worth of $9,800. Buffett graduated from the University of Nebraska in 1949 with a bachelor's degree in business administration and received a master's degree in economics from Columbia University in 1951.
In 1962, Buffett bought shares in the textile company Berkshire Hathaway, and by 1965, he was the majority shareholder. Two years later, he expanded Berkshire Hathaway's holdings to insurance and other investments.
Buffett was already a millionaire by the time he was 30, and he became a billionaire by 56. A buy-and-hold investor, Buffett accumulated his vast fortune by acquiring undervalued companies. However, more recently, Berkshire Hathaway has invested in large, well-known companies, such as Geico, Duracell, and Dairy Queen.
Through Berkshire Hathaway's subsidiaries, Buffett owns stakes in Bank of America, Apple, American Express, Wells Fargo, Coca-Cola, Mastercard, Visa, Goldman Sachs, and more.
Buffett/Berkshire has more than $211 billion invested in more than 60 companies.
7. Mark Zuckerberg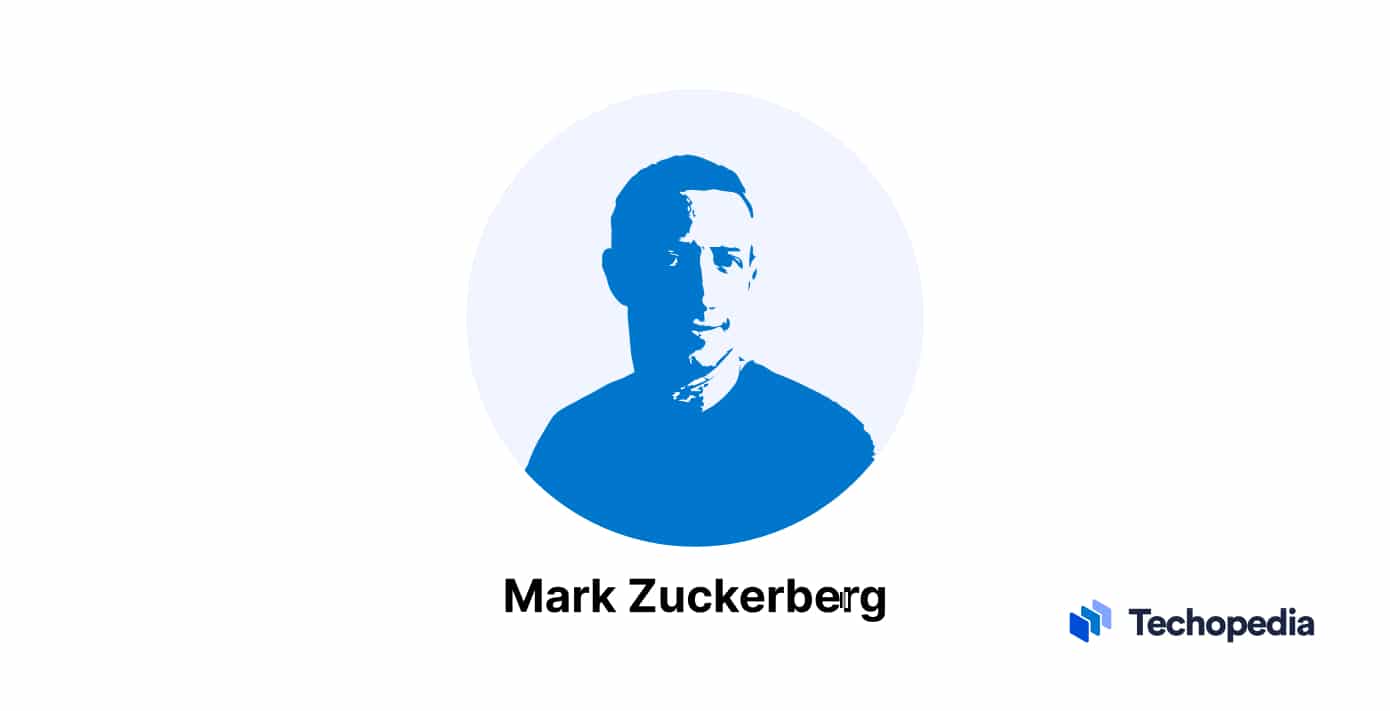 Mark Zuckerberg, 39, CEO and chairman of Meta Platforms, has a net worth of $111.6 billion, making him the seventh of the richest people in the world. As of October 2023, Meta was valued at $799.97 billion. The majority of Zuckerberg's wealth stems from his approximately 13% stake in Meta Platforms.
Zuckerberg was born on 14 May 1984, in White Plains, New York, to Edward, a dentist, and Karen, a psychiatrist. He now lives in Palo Alto, Calif. Zuckerberg first developed Facebook (now Meta) at Harvard University in 2004, along with fellow students Dustin Moskovitz, Chris Hughes, and Eduardo Saverin. The aim was to enable students to match names with photos of classmates. Soon other universities began to use Facebook.
By 2005, Facebook had over one million users. At that time. Zuckerberg dropped out of Harvard to spend all his time building his business. Zuckerberg became a billionaire in 2008, just four years after he launched Facebook. He became the world's youngest self-made billionaire at 23. In May 2012, Zuckerberg took the company public with majority shares.
Zuckerberg acquired Instagram in 2012 for $1 billion and WhatsApp in 2014 for $19 billion. Zuckerberg changed Facebook's name to Meta in November 2021 to focus more on the metaverse.
Many of Zuckerberg's personal investments have focused on technological solutions for climate change, education, and healthcare. Some of those companies include:
Apollo Agriculture, a commercial farming platform used by small farmers in Africa to boost yields and profits.
BYJU's, an Indian education technology firm.
Emeritus, a company that works with leading universities to deliver educational content to learners worldwide.
Twelve, a company using carbon emissions to make fuel products and chemicals.
8. Sergey Brin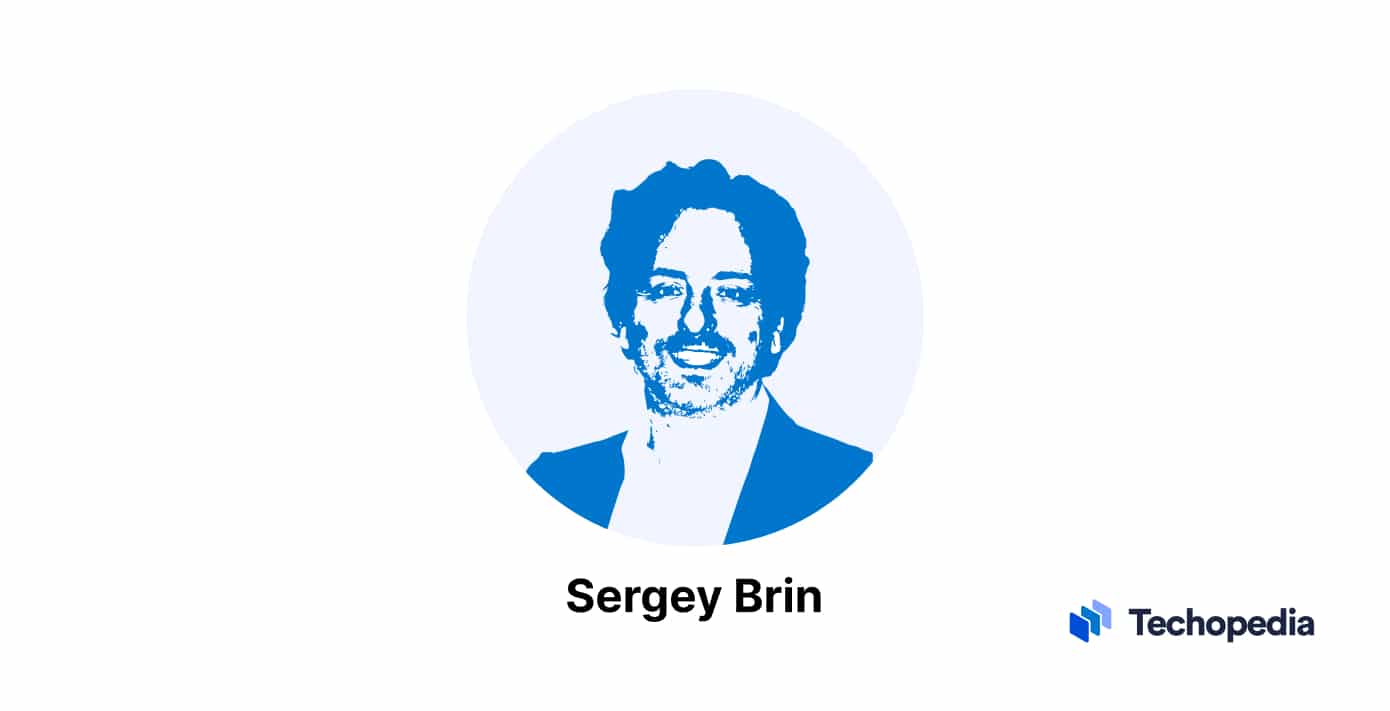 With a net worth of $110.2 billion, Sergey Brin, 50, co-founder and board member of Alphabet, ranks eighth on the list of the world's richest people. Brin's stake in Alphabet is valued at about $97 billion.
Brin was born in Moscow in the former Soviet Union on 21 August 1973 to Mikhail and Eugenia, both of whom graduated from Moscow State University. The family moved to the United States in 1979 when Brin was six and lived in Adelphi, Maryland. His father (now retired) was a math professor at the University of Maryland, and his mother (also retired) was a researcher at NASA's Goddard Space Flight Center.
In 1993, Brin received a Bachelor of Science degree in mathematics and computer science from the University of Maryland at College Park. He earned a master's degree in computer science at Stanford University School of Engineering in 1995. Brin was the president of Alphabet until 3 December 2019, when he stepped down from the role. However, he is still a board member and a controlling shareholder.
Over the years, Brin, who lives in Malibu, Calif., has invested in space tourism company Space Adventures, VersusGame, a mobile gaming platform that incorporates an online prediction money marketplace, OccamzRazor, a digital biotech company, Tesla Motors (exited), and genetic testing firm 23andMe (exited).
9. Bill Gates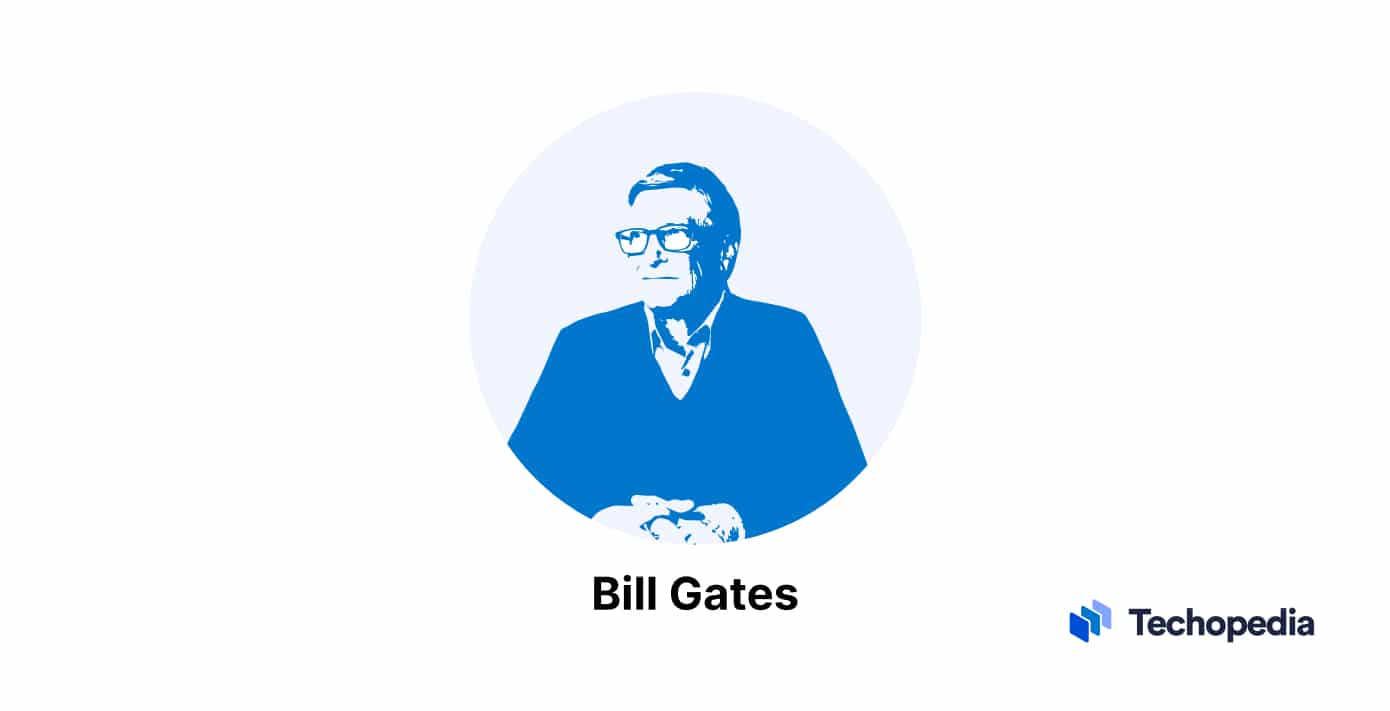 Microsoft co-founder and former CEO Bill Gates, 67, has a net worth of $108.9 billion, which puts him at number nine on the list of the 10 richest people in the world. Microsoft was valued at $2.4 trillion as of October 2023. Gates is thought to own about $28.6 billion worth of Microsoft stock, slightly more than 1% of the company.
William Gates III was born on 28 October 1955, in Seattle, Washington, to a relatively wealthy family. His father, William Sr., was a successful attorney, and his mother, Mary, was a teacher who later became a member of the First Interstate Bank's board of directors.
In the fall of 1973, Gates enrolled in Harvard University as a pre-law student, taking a lot of math and graduate-level computer science courses. In 1975, Gates and his childhood friend Paul Allen developed new software for the original microcomputers.
Because the project was so successful, Gates dropped out of Harvard that year to start Microsoft with Allen. In 1975, the pair established Microsoft in Albuquerque, New Mexico. Four years later, they moved the company to Bellevue, Wash., a suburb of Seattle. Gates was the president of the company from 1977 to 1982.
In 1987, when he was just 31 years old, Gates became the world's youngest billionaire ($1,25 billion). Forbes listed him as the richest person in the world from 1995 through 2017 (except 2008 and from 2010 – 2013).
Gates, who lives in Medina, Washington, stepped down as Microsoft CEO in 2000. And until May 2014, he remained the company's largest individual shareholder. He stepped down from Microsoft's board of directors in 2020.
Gates has invested in 23 companies, including Anheuser-Busch InBev SA/NV, Berkshire Hathaway, Microsoft, Canadian National Railway Co., Waste Management Inc., Caterpillar Inc., Deere & Co., Walmart Inc., FedEx Corp. Coca-Cola Femsa S.A.B. DE C.V, United Parcel Service Inc., and Madison Square Garden Sports Corp.
10. Steve Ballmer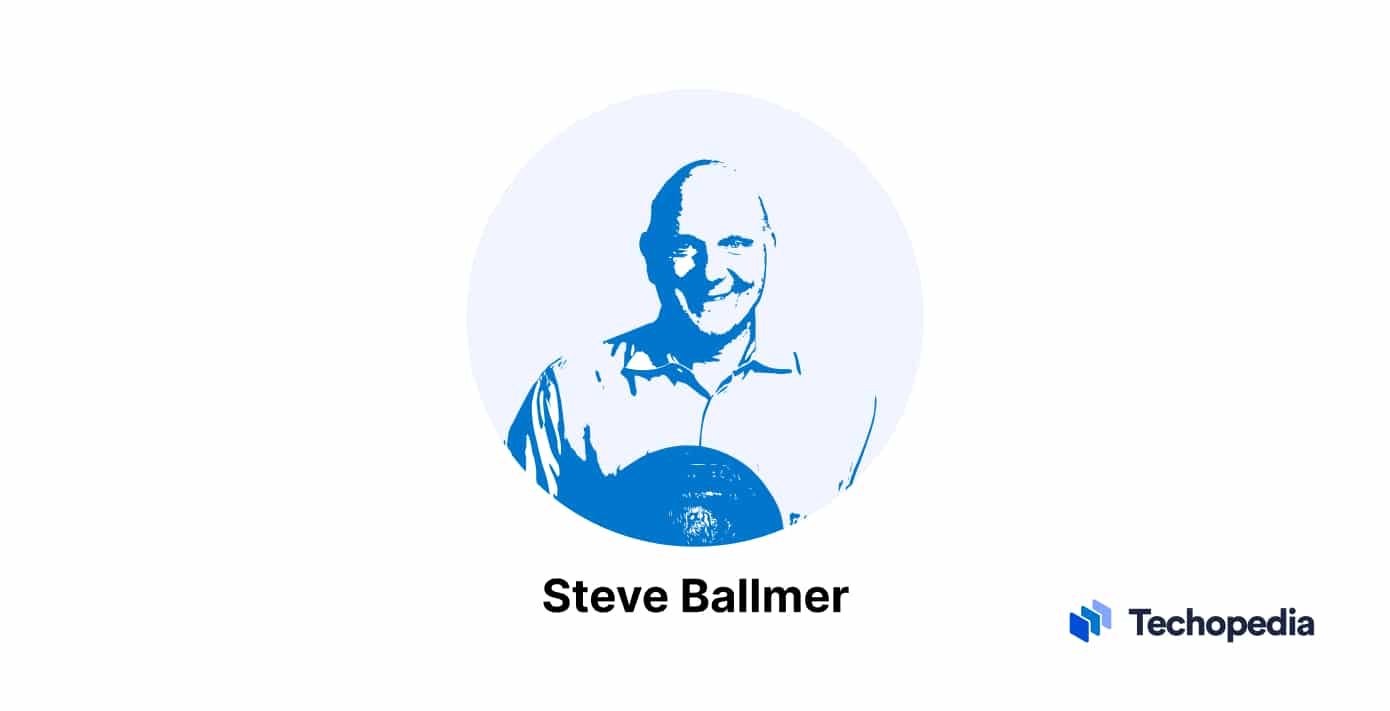 Steve Ballmer, 67, owner of the Los Angeles Clippers basketball team and former Microsoft CEO, has a net worth of $100.2 billion, placing him at number 10 on the list of the top 10 wealthiest people on the planet. His 4% stake in Microsoft is worth over $100 billion.
Ballmer was born on 24 March 1956 in Detroit, Michigan. His father, Frederic, was a manager at the Ford Motor Co., and his mother, Beatrice, was a manager at a glass store. Ballmer grew up in the affluent community of Farmington Hills, Michigan.
In 1977, Ballmer graduated from Harvard University with bachelor's degrees in economics and mathematics. While at Harvard, Ballmer lived in the same dorm and on the same floor as Gates.
In 1980, Gates convinced Ballmer to drop out of Stanford University's MBA program and join Microsoft. Ballmer became CEO when Gates stepped down in 2000. In 2011, Ballmer oversaw Microsoft's $8.5 billion purchase of Skype. He held the position of CEO until he stepped down in 2014. At that time, Ballmer also resigned from his position on the company's board of directors. Soon after, Ballmer, who lives in Hunts Point, Washington, purchased the Los Angeles Clippers for $2 billion.
In October 2022, Ballmer invested $400 million in four organizations focused on Black businesses and Black investment managers.
How You Can Make the List of the Top 10 Richest People in the World
Michele Martin, a chartered financial consultant and president of Prosperity, an EisnerAmper company, offers 9 tips to help you become one of the top 10 richest people in the world.
Work for yourself/invest in yourself and take appropriate risks. Entrepreneurs and business owners typically build the most significant wealth. Although most small businesses fail, more risk can equate to more rewards.
Systematize your savings/pay yourself first and start early. The power of investing early and routinely allows funds to grow exponentially over time with the benefit of dollar-cost averaging (investing a fixed dollar amount on a regular basis, regardless of the share price) and the time value of money (the idea that money today is worth more than money tomorrow).
Liquidity is king. Build a safety net of liquid funds to provide adequate funds for emergencies as well as funding opportunities as they present themselves.
The ability to obtain favorable financing depends on the health of your personal balance sheet and personal credit history. Do not underestimate the power of a strong banking relationship.
Be intentional in how you schedule your time. Be focused on the things in your life that matter to you and have the most impact personally and professionally.
Concentrations create wealth, and diversification preserves wealth. Utilize the employee stock purchase plans available to you and understand your restricted stock units (awards of stock shares) and stock option award plans.
Understand your spending and lifestyle creep of expenses. I have always told my kids that you cannot tell the wealth of an individual by the car in their driveway. You do not build wealth by spending it.
Know what you don't know. Take time to find quality advisors who will assist you in navigating your tax, legal, and financial situation. Build a coordinated team.
Make a plan, follow it to the best of your ability, and know that it will change.
FAQs
Where do the richest people in the world live?
Who is the richest person in the world?
What is the total combined net worth of the top 10 richest people in the world?