The Metropoly presale has crossed the $1.1M milestone, as the interest in the real estate NFT marketplace grew over the last few days. The project has been witnessing large traffic from the crypto and real estate communities, underscoring its broader market appeal.
Now in the eleventh stage of the presale, METRO tokens are selling for $0.0769 per piece. The presale has 2758 investors already. METRO launch is scheduled for May 1, 2023, at a listing price of $0.1.
METRO is predicted to become the next big crypto of 2023
Metropoly's meteoric presale progress and community growth have led many to predict that it is on the path to becoming the next big crypto of 2023. The growing number of presale participants hints at the project's large growth potential. According to industry experts, METRO can bag a $1B market cap within months of going live, while rewarding presale investors generously. Metropoly's visionary value propositions backed by a robust action plan substantiate the predictions.
Let's see what that is.
As the world's first NFT marketplace backed by real-world properties, Metropoly empowers everyone – regardless of their financial background and credit score – to invest in a high-yield property for prices starting from $100. This is enabled by blockchain tokenization and fractionalization of real estate assets. As a result, it brings more transparency and decentralization to the market without compromising on the returns. For example, Metropoly NFTs will earn you monthly rent like a 'REAL' real estate property. They will also accrue long-term value, depending on the value of the underlying property.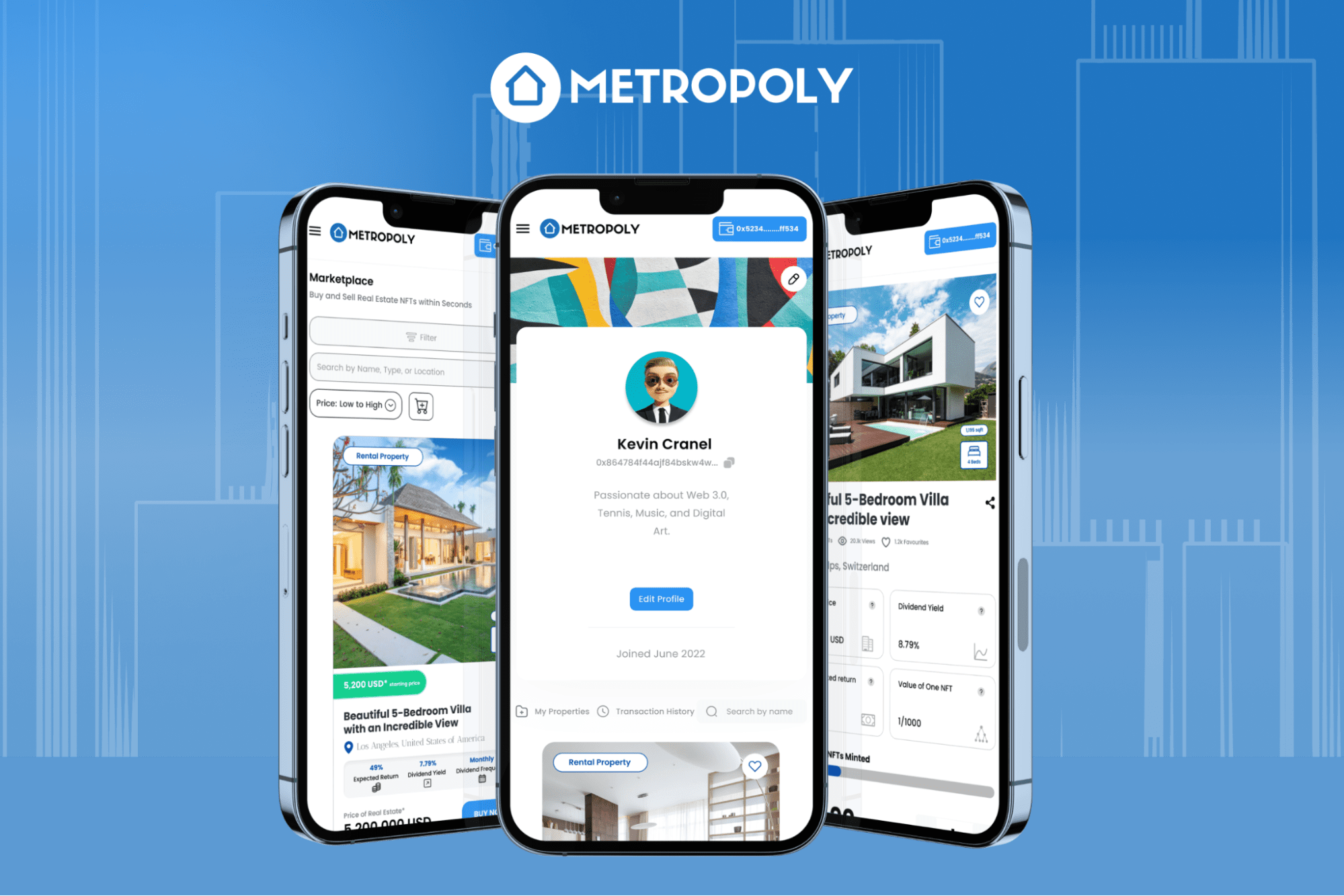 Metropoly real estate NFTs come with many advantages that their traditional counterparts have failed to offer over centuries and despite digitization. To start with, Metropoly NFTs are highly liquid. If you are familiar with the real estate market, you might already know that it can take you months (sometimes years) to trade a traditional real estate property.
Metropoly cuts it down to just a few minutes on its NFT marketplace. Here, you can trade your fractional NFTs any time you want to with just a few clicks.
Key highlights of Metropoly
1. A wide range of properties featured
Metropoly features a wide range of high-yield properties from around the world. You can find the one that best suits you, using different filters. The properties listed can be beach villas, luxury apartments, or penthouses to name a few. They are hand-picked by Metropoly's multidisciplinary team with years of industry expertise, based on their risk and profitability.
2. Affordable prices
If it costs you millions to invest in the traditional real estate market, Metropoly NFTs are priced starting at $100. They are designed to be accessible and feasible for all. Since the properties are added to the blockchain and sold as fractional NFTs, this can be accomplished without compromising the value of the property. All important data regarding the property, including its ownership, are recorded on the blockchain. For example, you can buy a $100,000 property with 999 other people for $100 each through NFT fractionalization.
Metropoly brings the world to your fingertips! 🌎 🏠

🔥 Buy real estate in seconds using crypto
🔥 Receive completely passive monthly rental income
🔥 Buy & sell shares on our decentralised real estate NFT Marketplace

Join the presale now 👉 https://t.co/sudxOznyWn pic.twitter.com/CtyA7pGnhq

— METROPOLY – PRE-SALE IS LIVE! 🔊 (@metropoly_io) April 3, 2023
3. Passive investment
Metropoly NFTs are essentially passive investments in their real sense. When you invest in a Metropoly NFT, you are relieved of headaches like bank dealings, paperwork, paying a long line-up of middlemen, finding tenants, and maintenance to name a few. They are the Metropoly team's to take care of. Still, you are eligible for a share of the monthly rent accrued on the property. The smart contract distributes it to NFT holders in a fair proportion. The advanced, but easy-to-understand system turns real estate into a passive investment. It goes a long way in accomplishing Metropoly's mission to become an easy gateway to income-generating properties for the masses.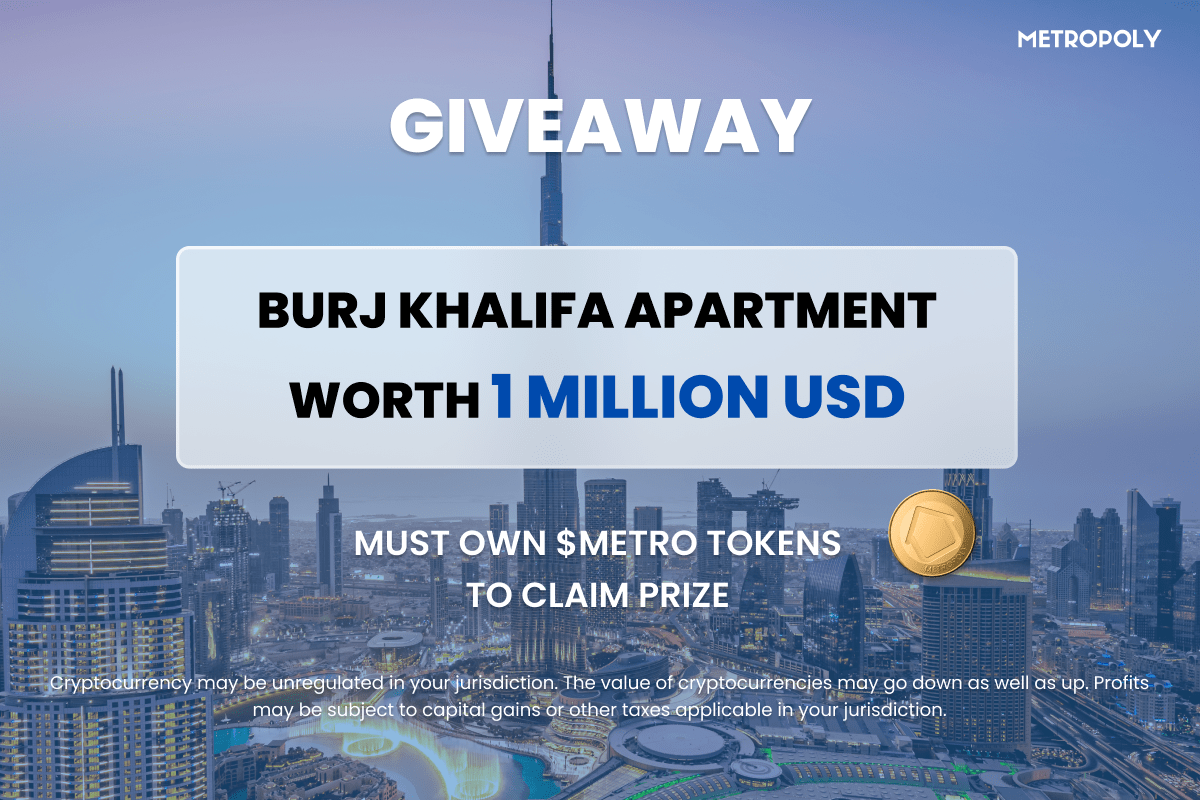 Not a distant dream – Metropoly beta dashboard is live
Metropoly's first-of-its-kind NFT marketplace has been in development for around a year. As a result, the beta dashboard is already live, even before the token launch. The robust make-up of the beta dashboard and the fast-moving product development instill faith in the project's road ahead.
The platform not only lowers the barrier to the real estate market, but also allows for better portfolio diversification, as you can invest in a wide range of properties here. Diversification, being a great way to mitigate risks, will underscore Metropoly's place in the global real estate market.
With Metropoly, grow your wealth like the world's richest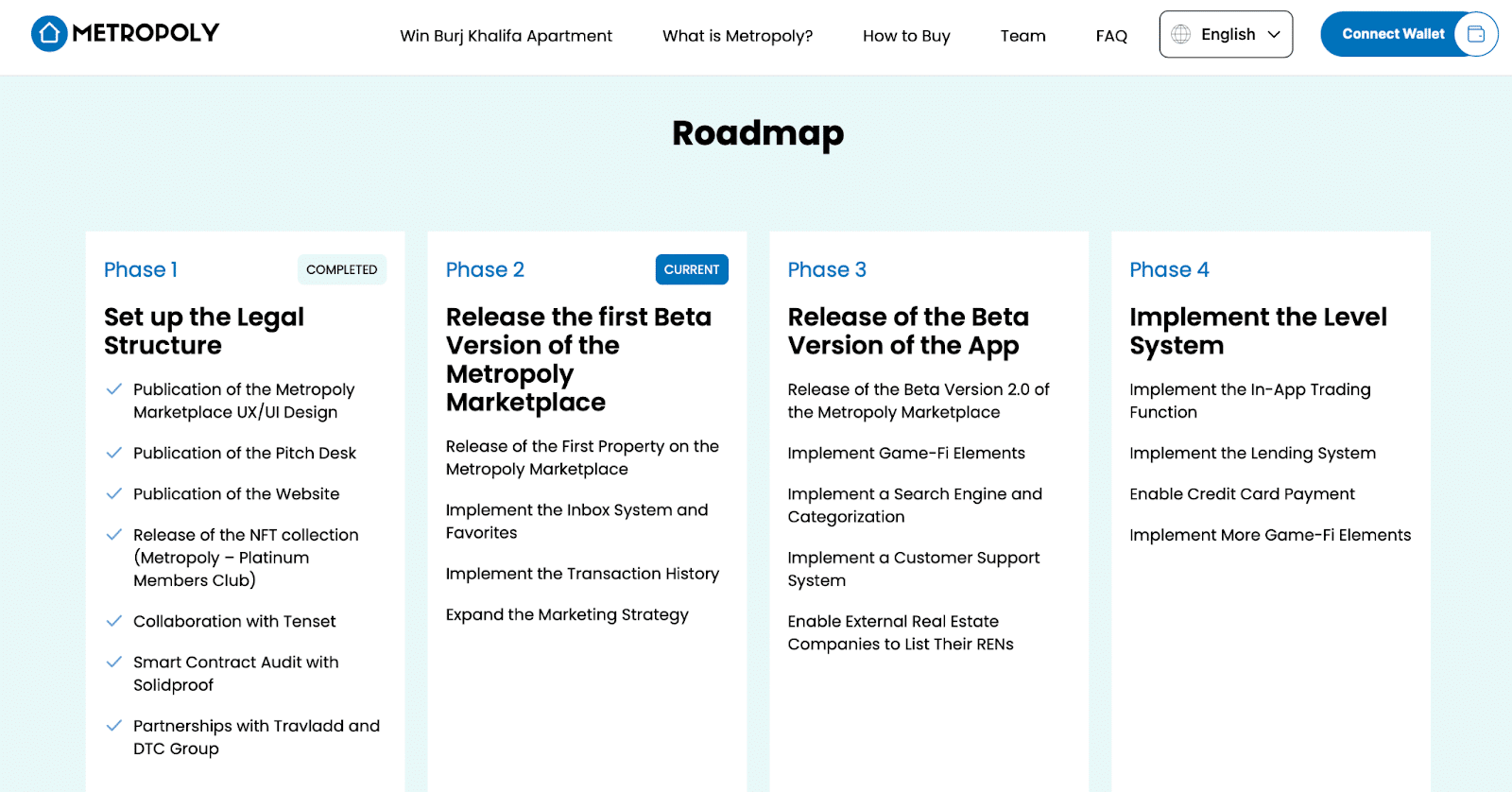 The world's richest have a significant slice of their portfolio in the real estate market. Land and buildings are going to be always in demand, rendering real estate safe, lucrative, and reliable. Metropoly NFTs will take the evergreen luster of real estate to Web 3.0. They will also be a great hedge against the turbulence in the crypto market.
If the marketplace unfolds as planned on time, 10X is not a long shot for METRO by the end of the year. Make sure you grab your METRO before the next price increase to book high returns from the upcoming bull runs. (Presale participation also gives you access to the Metropoly giveaway, with a $1M Burj Khalifa apartment up for grabs).