The best cheap smartphones offer great value for money, delivering robust processor performance and functionality in spite of their affordable prices. Having a long battery life, decent camera performance, robust design, and quick screen refresh rates are just some of the things you can expect from these smartphones.
However, finding the best cheap smartphone can be an ordeal, given the number of models available. That's why we've put in the hard work to research and find the 10 best cheap smartphones, paying attention to criteria like pricing, the processor used, camera specification, and battery life. Dive in to find out why phones like the Samsung Galaxy S10 and Apple iPhone SE are ahead of the rest.
10 Best Cheap Phones Ranked
We found the Samsung Galaxy S10 to be the best affordable smartphone you can get right now. With a wide 6.4-inch screen, a powerful Snapdragon 855 processor, and a triple-camera setup for high-quality pictures, the Samsung Galaxy S10 is at the head of the pack. Here's how it stacks up against our other picks.
What to Look for in the Best Cheap Phones
Wondering how we zeroed in on the best cheap phones? Let's dive in and discover the essential factors that will guide you toward the best budget phone experience.
Build Quality: A budget phone's build quality and durability are essential for long-term usage. Look for phones made from durable materials capable of withstanding daily wear and potential drops.
Metal frames, reinforced glass, or polycarbonate materials are commonly used in budget phones to balance durability and cost-effectiveness. It's also worth checking if the phone has any water or dust resistance ratings to ensure it can withstand environmental factors.
Software and Updates: Ensure your budget phone has the latest operating system (OS) version. The latest OS version typically offers improved performance, new features, and enhanced security. Additionally, check if the phone receives regular software updates from the manufacturer. Timely updates enhance the user experience, address software vulnerabilities, and ensure compatibility with new applications.
Performance: When it comes to performance, you want a budget phone that can handle your daily tasks smoothly. Look for a phone with a capable processor and sufficient RAM. A processor with multiple cores and a higher clock speed will ensure faster task processing. A larger RAM capacity also allows for smoother multitasking and faster app switching.
Consider phones with mid-range processors like the Qualcomm Snapdragon or MediaTek Helio series, paired with at least 4GB of RAM for a decent performance within your budget.
Connectivity: Evaluate the connectivity options provided by the phone based on your needs. Consider the following:
Cellular Connectivity: Check if the phone supports 4G or 5G networks, depending on availability and coverage in your area.
Wi-Fi: Look for phones supporting the latest Wi-Fi standards (e.g., Wi-Fi 6) for faster and more reliable wireless internet connectivity.
Bluetooth: Verify if the phone has Bluetooth capabilities, which are essential for connecting wireless headphones, speakers, and other compatible devices. You must be able to connect the best Bluetooth speakers to your phone.
NFC: Near Field Communication (NFC) enables contactless payments and easy data transfer between devices. If you plan to use your phone for mobile payments or other NFC-related functions, ensure that the phone supports this feature.
Top 10 Best Budget Smartphones Reviewed
Eager to get your hands on the best cheap smartphone? Read along as we'll now go into detail on each of our top recommendations, including their best features, pros and cons, and pricing.
1. Samsung Galaxy S10 — Best Cheap Smartphone in 2023
The Samsung Galaxy S10 is best known for its fast performance and ability to handle multiple tasks without lagging. All of this is possible thanks to its Snapdragon 855 processor – a chipset you'll find in the best budget Android phone in 2023. It has 5G connectivity and offers download speeds of up to 2Gbps.
Another contributor to the Samsung Galaxy S10's fast processing is its 8GB of RAM. The more RAM you have, the more data your device can store for quick access, which reduces the overall processing time – more speed and less lag.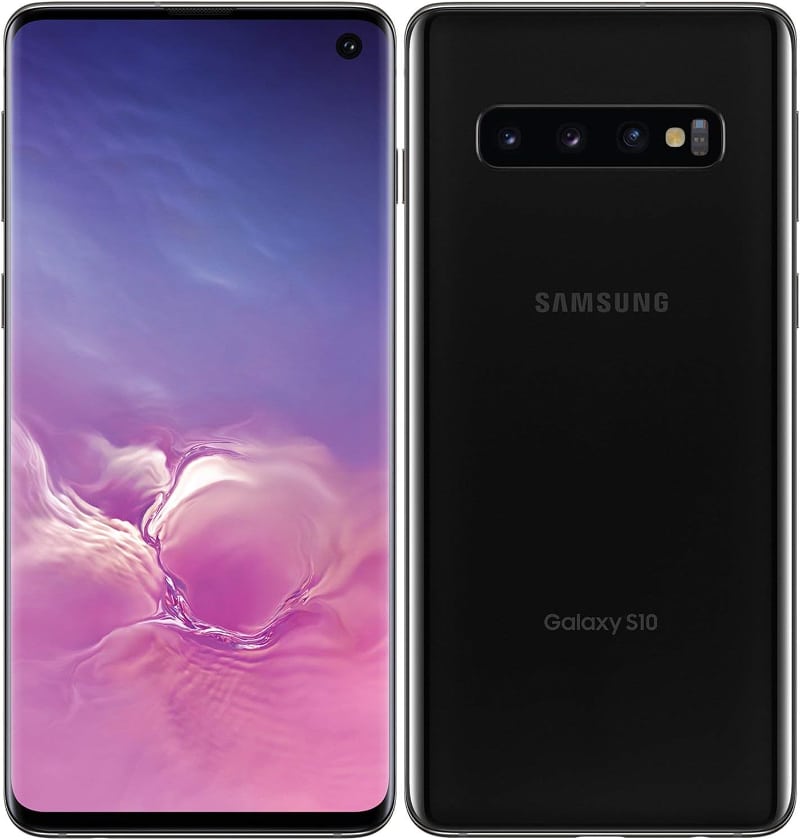 | | | | | | | | | |
| --- | --- | --- | --- | --- | --- | --- | --- | --- |
| Price | OS | Dimensions | Screen size | Processor | Storage | Rear camera | Front camera | Battery life |
| $178.93 | Android | 7 x 5 x 4 inches | 6.4 inches | Qualcomm Snapdragon 855 processor | 128 GB | 16MP + 12MP + 12MP | Dual Pixel- 10MP | 3400 mAh |
You'll love its frameless cinematic Infinity display. In simple terms, the frame surrounding the screen is non-existent, meaning the display takes up the entire surface area of the phone's front. Playing games and streaming content on this phone is an immersive and engaging experience.
The internal storage capacity of 128GB is quite good, especially at this price. Only a handful of other phones, such as the Google Pixel 6a or the Motorola Edge '22, can compete with it for internal memory.

It's enough not only for basic processing and image and video storage, but you can also download multiple games and movies.
If you're looking for a budget phone for gaming, you'll certainly appreciate the Galaxy S10's customizable refresh rate. The default is 60Hz, which is essentially the industry standard, but you can go to the settings and change it to 120Hz.
Since the refresh rate decides the number of frames displayed per second, it has a great impact on the speed and flow of the visuals. A higher refresh rate of 120Hz minimizes visual lag, so you can enjoy smoother gaming sessions, especially when playing first-person shooter games like PUBG.
Thanks to the Snapdragon 855, this phone also supports HDR gaming, where available, for heightened contrast. And you can even pair the device with the best gaming earbuds for an immersive gaming experience.
Couple all of the above features with a reasonable battery life and three rear cameras, and you get a budget phone that ticks every box, is one of the best cheap Android smartphones, and is deserving of the #1 position on our list.
Pros
8 GB of RAM prevents lag
Frameless Infinity display for better aesthetics and usage
Customizable refresh rate
Fast processing with an octa-core processor
Best phone for under $200
Cons
Battery life could be better
2. Apple iPhone SE — Best Budget iPhone, Ideal for Parental Control
The Apple iPhone SE is the perfect smartphone to buy for your kid for many reasons. For starters, it's one of the cheapest Apple phones on the market. So if your child wants an Apple phone, the iPhone SE is a great solution.
The phone is very durable, and the display is protected by a Ceramic Shield – the same protective layer that's used on the iPhone 13, and which is just as strong as Gorilla Glass, the toughest glass in the industry. So even if the phone is accidentally dropped, it should survive the impact.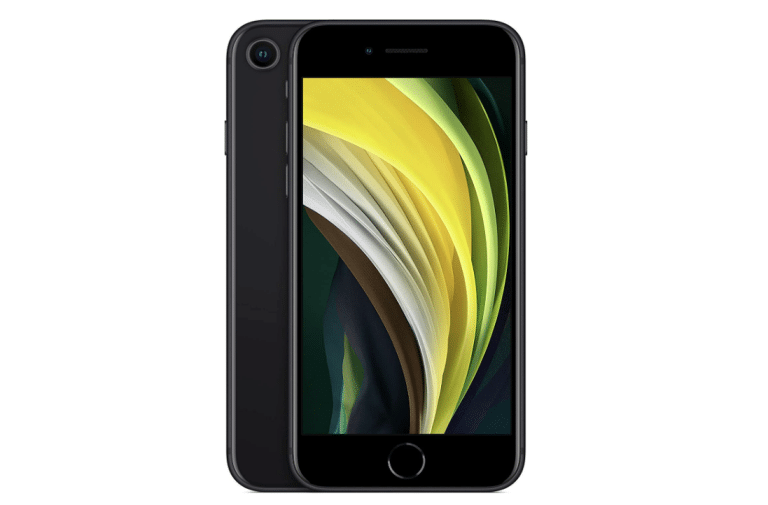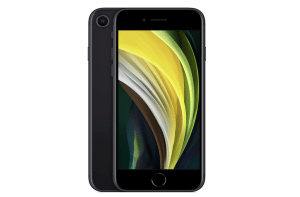 | | | | | | | | | |
| --- | --- | --- | --- | --- | --- | --- | --- | --- |
| Price | OS | Dimensions | Screen size | Processor | Storage | Rear camera | Front camera | Battery life |
| $134 | iOS | 7 x 5 x 4 inches | 4.7 inches | Apple A13 Bionic chip | 64 GB | 12 MP | 7 MP | 1821 mAh |
Furthermore, it has an IP67 rating, which means it's resistant to both dust and water. Kids can be messy at times, so it's better to have a phone that can handle rough use.
Since it's an Apple product, you'll also be able to manage their screen time through Family Sharing – a tool that allows up to six family members to share access to a kid's Apple services.
This tool lets you limit your kid's screen time by setting curfews. For example, if you don't want your kids to use their phones during school hours, you can set downtime for that period, disabling functionality aside from calling and pre-approved apps.
The iPhone SE comes with wireless charging. Sure, you can always opt for the 18W wired charger, but if you don't want to be tethered to the charging port, 7.5W wireless charging is the way to go.
Pros
Strong and durable
Lets you track your kid's screen time
High-quality camera in front and back
Water and dust resistant, thanks to its IP67 rating
Best small mobile phone
Cons
Poor battery life compared to other options
3. Motorola Moto G Pure with Tracfone — One of the Best Cheap Smartphones Under $50
The Motorola Moto G Pure with Tracfone is one of the cheapest phones on the market and is perfect for people looking for a cheap smartphone. One drawback is that the phone is locked to Tracfone. It's a prepaid, no-contract provider, where credit for call time, messages, and internet use is purchased in advance – with the option for it to automatically refill at the end of the month.
This might be a little disheartening for some people, but Tracfone is on par with other providers. The coverage is reliable, and you get reasonably affordable pricing for talk time, data, and messages, as well as perhaps the cheapest Android phone.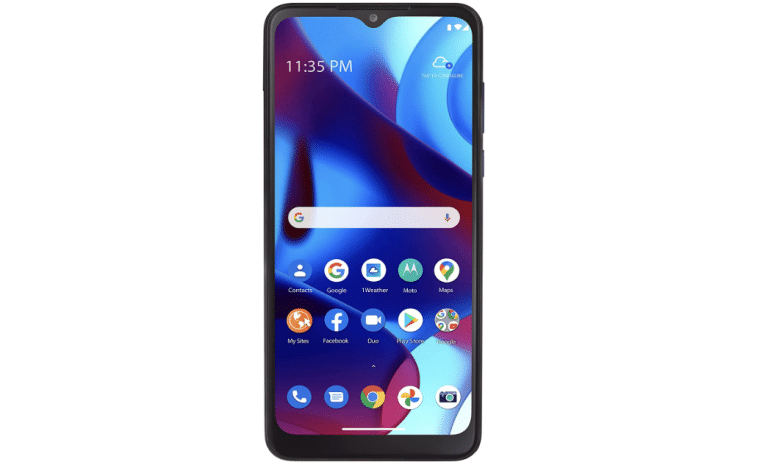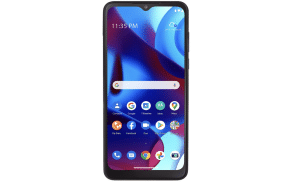 | | | | | | | | | |
| --- | --- | --- | --- | --- | --- | --- | --- | --- |
| Price | OS | Dimensions | Screen size | Processor | Storage | Rear camera | Front camera | Battery life |
| $49.88 | Android | 6.591 x 2.98 x 0.34 inches | 6.5 inches | MediaTek Helio G25 2.0 GHz Octa-Core processor | 32 GB | 13 MP + 2 MP | 5 MP | 4000 mAh |
You get to make unlimited calls and texts for 30 days at just $15. How about data? You get 2GB per month for just $20, along with unlimited calls and texts. Several plans also let you carry over your remaining data.

This means if you don't use up the 2GB limit by the end of the month, you can carry it forward to the next month. This way, you get 100% value for money.
Other notable features of this phone include the water-resistant design, which keeps it safe from rain or accidental spills. Note that it has an IP52 rating, so it's safe from water spray but won't survive being submerged in water.
On the bright side, there's everything to love about the Moto G Pure's octa-core processor – your phone will run lightning-fast. All in all, it's a definite contender for the best cheap Android phone with its rock-bottom price of $49.88.
Pros
Impressively low price
Comes with Bluetooth 5.0 for easy connectivity
Fingerprint lock available
Flexible talk time and data plans
4. TCL 30XL — Great Android Phone with Four Rear Cameras
The TCL 30XL is among the best cheap unlocked smartphones and is ideal for those looking for a phone with long battery life.
Many phones demand charging at least once or twice a day. However, with the 5,000 mAh battery, the TCL 30XL can cater to all your needs for up to three days, according to the company's rigorously tested numbers.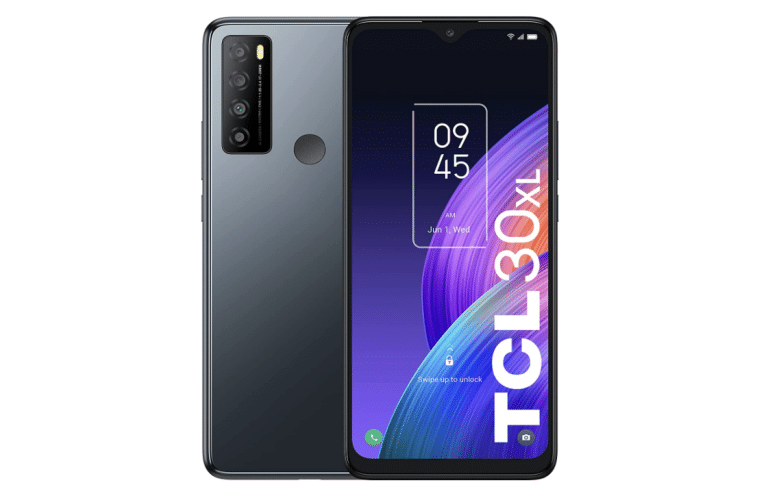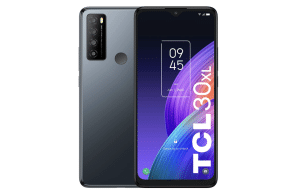 | | | | | | | | | |
| --- | --- | --- | --- | --- | --- | --- | --- | --- |
| Price | OS | Dimensions | Screen size | Processor | Storage | Rear camera | Front camera | Battery life |
| $149.99 | Android | 7.28 x 3.7 x 2.13 inches | 6.82 inches | Mediatek Helio A25 chipset | 64 GB (expands up to 512 GB) | 50 MP + 5 MP + 5 MP + 2 MP | 13 MP | 5000 mAh |
Even when you do run out of charge, TCL 30XL's 18W fast charger will get you up and running in no time. It can charge up to 50% of the battery in just 30 minutes. While it's true that more advanced fast chargers are donning the market, the 18W fast charger is the best you can get for this price range.
The 64GB internal memory is definitely better than many options on the list, such as the Xiaomi Redmi A1. It's always a good idea to compromise just that little bit on storage when buying a cheap phone and then expanding it with external storage, which can cost just a few bucks. In fact, the TCL 30XL does support up to 512GB of extra storage capacity – the second-highest on the list.
The only downside of this phone is that it doesn't support touchless pay apps such as Google Apps or transportation apps like LA Tap. But overall, this is one of the best cell phones available and a great investment. You also get a one-year US manufacturer warranty, which will get you expert support if you ever run into any technical problems.
Pros
Large 6.82-inch display
Amongst the best budget camera phones
Great performance
Long-lasting battery life
Expandable storage of up to 512 GB
Cons
Doesn't support touchless payment apps like Google Pay
5. Google Pixel 6a — Best Mid-Range Phone
The Google Pixel 6a is the perfect smartphone for travelers. If you need help with translating the local language when you're abroad, its Live Translate feature will be your friend.
When using Google Translate, you usually have to type. But with Live Translate, you can simply point your phone's camera at the text, and it'll translate it for you. This feature works for signs, menus, text messages, and even captions on videos.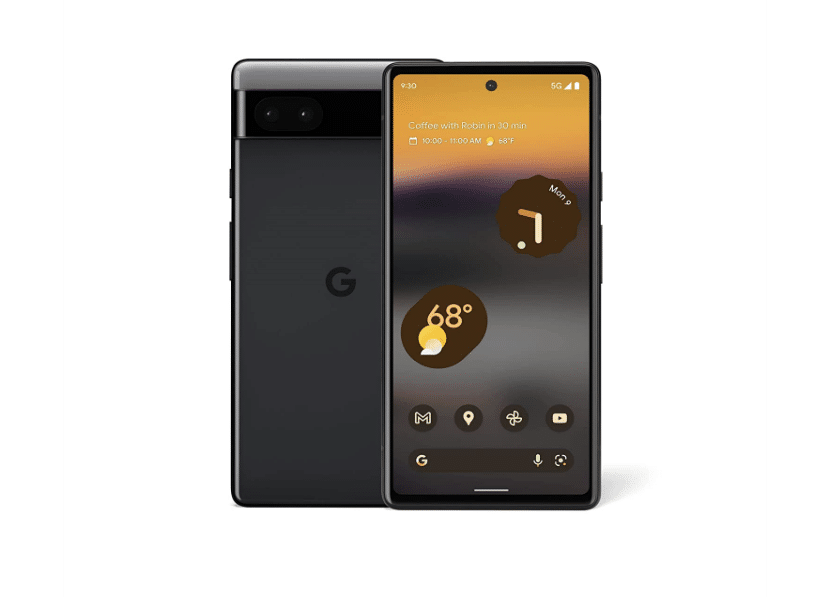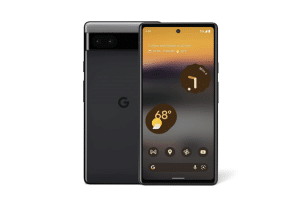 | | | | | | | | | |
| --- | --- | --- | --- | --- | --- | --- | --- | --- |
| Price | OS | Dimensions | Screen size | Processor | Storage | Rear camera | Front camera | Battery life |
| $299 | Android | 6 x 2.8 x 0.35 inches | 6.13 inches | Google Tensor | 128 GB | 12 MP + 12 MP | 8 MP | 4410 mAh |
You can also use this feature on calls, podcasts, and audio messages. It'll translate the audio for you through Live Caption. Turning it on is pretty simple – you just have to press the volume button on your screen and tap on the Live Caption option when the volume settings show up on the screen. What's more, Live Translate can understand and translate text into 55 different languages, including Russian, Portuguese, Spanish, German, Italian, and so on.
Another notable benefit of using the Google Pixel 6a is its proprietary processing technology called Google Tensor, a built-in custom chip that makes this phone smarter and faster. This, in turn, makes every other process, such as launching the phone, opening apps, and processing images super fast.
Along with fast processing, Google Tensor shines on the security front too. Its advanced security units work with Titan M2 chip – another dedicated security chip – and immunize your hardware to external attacks. What it does is limit the number of login attempts from a user.
Since most mobile attacks happen through the Brute Force method, which is basically a trial and error method to crack your password, this restriction makes it impossible to carry out the complete process. Hence, the attack fails.
Pros
Dual wide camera at the back
Built-in Live Translate feature
Protection from Brute Force attacks
Resistant to moisture and dust
Cons
Some users find the screen to be more fragile than other phones
6. Samsung Galaxy A53 — Best Phone Under $500
The Samsung Galaxy A53 has the largest expandable storage capacity of 1TB on the list. The 128GB internal storage was impressive enough, but the near enormous microSD storage makes it perfect for people who like to download the content they stream or want multiple heavy games on their devices.
The phone offers a Private Share feature where you can set a time limit or expiration date on the files you've shared. You can also impose restrictions that prevent the recipient from sharing your files or taking a screenshot. And if at any time you change your mind, you can instantly revoke access even if the time limit isn't up.
| | | | | | | | | |
| --- | --- | --- | --- | --- | --- | --- | --- | --- |
| Price | OS | Dimensions | Screen size | Processor | Storage | Rear camera | Front camera | Battery life |
| $349 | Android | 6.3 x 2.96 x 0.33 inches | 6.5 inches | Exynos 1280 | 128 GB (Expands to 1TP) | 64 MP + 12 MP + 5 MP + 5 MP | 32 MP | 5000 mAh |
We also loved the 64MP rear camera. While other phones, such as the Motorola Edge '22 (108MP), come with higher resolutions, the Galaxy A53 can automatically optimize your photos thanks to its Image Stabilization feature. Even if your hands shook a little when taking a picture, this feature will neutralize blurriness, making your pictures look clearer and sharper than they had any right to be.
A strong suit of the phone is its battery life. Although it has the same 5000 mAh that most mobiles in this range offer, what makes the difference is how the brand has optimized energy usage. And they seem to have done a fair job because the battery allows you to stream videos for 12.5 hours non-stop with full brightness.
It also comes with a 25W fast charger, which, again, is quite a catch considering the average power of fast chargers in this range is between 10W to 18W. It takes about 80 minutes for the mobile to charge completely.
Pros
1TB expandable storage
Ultra-slim design
Comes with a 25W fast charger
Multiple layers of security protection
Cons
Users say it lags at times
7. Motorola Edge '22 — Best Android Cell Phone Camera
The Motorola Edge '22 comes with a 108MP camera, the best you can get in the mid-range section. A rule of thumb: the more megapixels (MP) in a camera, the better the pictures. A higher MP camera will be able to capture an image in more pixels than a lower MP camera.
Along with adding details to the picture, a higher pixel count will let you easily zoom in or crop the picture without degrading quality or blurring the image. For context, phones such as the Galaxy A53 and the OnePlus Nord N200 only offer 64MP and 13MP in their main rear cameras, respectively.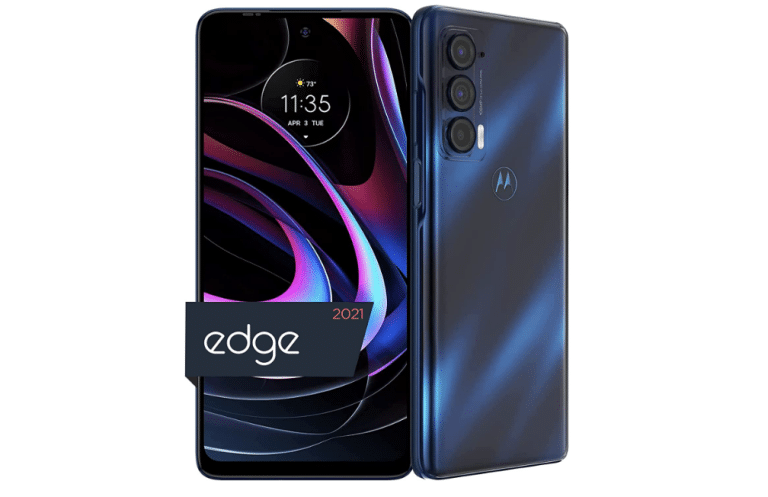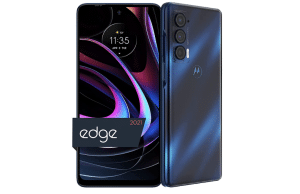 | | | | | | | | | |
| --- | --- | --- | --- | --- | --- | --- | --- | --- |
| Price | OS | Dimensions | Screen size | Processor | Storage | Rear camera | Front camera | Battery life |
| $259.99 | Android | 6.89 x 3.23 x 1.65 inches | 6.8 inches | Qualcomm processor | 256 GB | 108 MP | 32 MP | 5000 mAh |
This budget camera phone is perfect for vloggers and content creators because, along with a powerful rear camera, it also offers a 32MP selfie camera and lets you easily switch between the two, even in the middle of recording. Its 4x low-light sensitivity adjusts the camera lens according to the lighting conditions so that you get clear and high-quality pictures even in the dark.
The Motorola Edge '22 can also seamlessly connect to your TV. So if you're playing a game or watching a movie and would like a bigger screen, you can easily connect your phone to your smart TV through USB or Wi-Fi, or with alternative-wireless tech, Miracast.
USBs offer a significant benefit over Wi-Fi when it comes to connecting devices. First of all, it's free of cost – all that you need is the USB cable and two compatible devices, whereas Wi-Fi requires a data plan.
Wherever there's the internet, there's a chance of network instability. But if you're connecting via a USB cable, the connection will be more stable.
Given that the Edge '22 is almost $100 pricier than our top pick, it justifies its premium price with 256GB internal storage and an above-industry-average battery life of up to 2 days.
Pros
Massive 6.8-inch display
Easily connects to TV and other devices
Long battery life lasting up to 2 days
Stunning 108MP rear camera that delivers HD photos
Cons
Video stabilization option isn't as good as competitors
8. Xiaomi Redmi A1 — Solid Phone for Seniors
The Redmi AI 4G phone is perfect for seniors who'd like a smart yet simple phone. If you've accidentally dropped the phone, don't worry about it. It's a durable model and has high impact resistance.
Polycarbonate is easily marked by scratches, which is why an extra layer of leather finish has been added. It not only makes the phone scratch-resistant but also improves grip, especially for one-handed use – a big reason why we recommend it for seniors.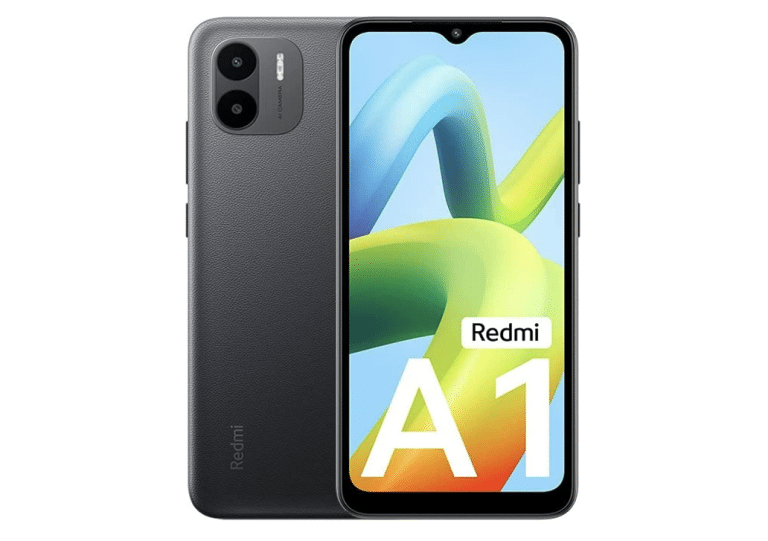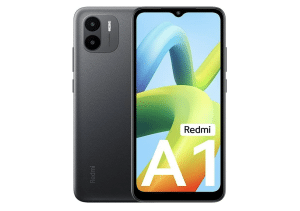 | | | | | | | | | |
| --- | --- | --- | --- | --- | --- | --- | --- | --- |
| Price | OS | Dimensions | Screen size | Processor | Storage | Rear camera | Front camera | Battery life |
| $82.50 | Android 12.0 | 6.89 x 3.23 x 1.65 inches | 7.52 inches | MediaTek Helio A22 processor | 32 GB (expands to 512 GB) | 8 MP + 8 MP | 5 MP | 5000 mAh |
There's something to be said about the bright display as well. Redmi's 400-nit, crystal-clear display ensures that every character on the phone is clearly visible, which can be helpful for older people or those with visual impairments.
That said, if brightness is a make-or-break criterion for you – say you're someone who's out and about a lot and have to use their phone in broad daylight – our top recommendations will be the Pixel 6a and the Galaxy A53, both of which offers a peak brightness of 700-800 nits.
Speaking of processing speed, it does a decent job with a MediaTek Helio A22 processor – a mid-range processing chip that's specially made for mobiles and tablets. Our only concern is the 2GB RAM, which considerably slows down performance whenever a heavy app is used. That's actually one of the reasons we don't recommend it for a kid or an adult who may occasionally run heavy apps or games.
Although you can launch multiple apps simultaneously, users ran into slowdown when trying to launch the third or fourth app in quick succession. People who just want to use basic functions like calling, texting, watching videos, or taking pictures are welcome to try out this phone. It makes up for all the drawbacks mentioned above with its pocket-friendly price of $82.50.
Pros
Beginner-friendly
Reasonable brightness (400 nits)
Strong grip with the leather finish
Comes with many photo-enhancing features like AI Beautify 5.0 and Kaleidoscope effects
Cons
RAM is just 2 GB, ruling out most gaming
9. OnePlus Nord N200 — Cheapest 5G Phone, 5000 mAh Battery
The OnePlus Nord N200 is the cheapest 5G Android on the list, priced at just $169.99. Sure, there are other 5G options on the list, such as the Motorola Edge '22 and the Samsung Galaxy A53, but they're both on the pricier side. Sure, the Motorola Moto G Pure offers a 5G connection at a much cheaper price, but it's a prepaid mobile locked to Tracfone's service.
What's the fuss about 5G? It's known for high-speed downloads, increased internet capacity, and better network stability, and it's significantly better than 4G, the previous version. For example, 5G caps latency in the low milliseconds, whereas 4G networks have a latency of 60 to 90 milliseconds.
Latency is the time taken for data to travel across the network. So if you want faster downloads and browsing, you need a network with low latency.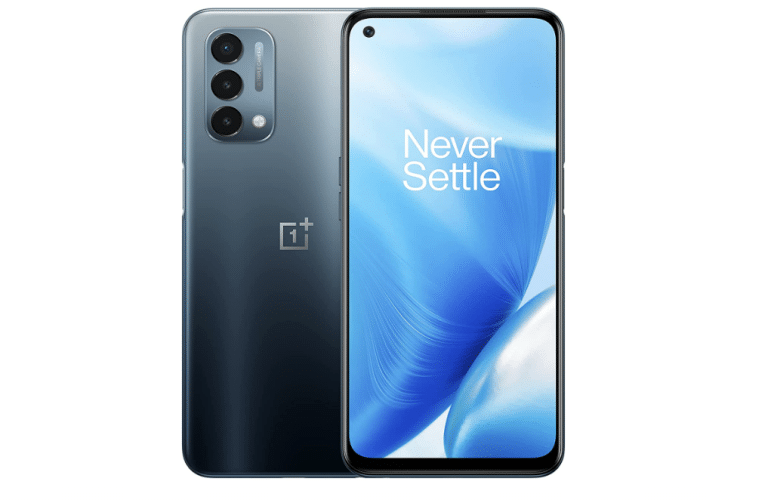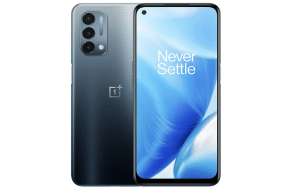 | | | | | | | | | |
| --- | --- | --- | --- | --- | --- | --- | --- | --- |
| Price | OS | Dimensions | Screen size | Processor | Storage | Rear camera | Front camera | Battery life |
| $169.99 | OxygenOS 11, Android 11.0 | 7.09 x 3.7 x 2.13 inches | 6.49 inch | Qualcomm Snapdragon 480 | 64 GB | 13 MP + 2 MP + 2 MP | 16 MP | 5000 mAh |
One issue is that the phone's 5G network is only compatible with T-Mobile and Google Fi. If you have any other network provider, such as Verizon or AT&T, you'll have to settle for its 4G connection.
Speaking of speed, the Nord N200's 90Hz display really stood out for us. The average default refresh rate of mobile phones in this range is 60Hz, making OnePlus Nord's display 1.5x faster – enjoy a seamless, lag-free display at all times.
We also liked its triple camera setup, all with different types of lenses. If you want to take close-ups, the macro lens will spring into action and capture the finer details. Say you want more definition and contrast in your black-and-white photos, then the mono lens will take care of that.
But if the camera is your only consideration at this price point, we suggest going with the Galaxy S10, our #1 recommendation. That device also has three rear cameras, but they are at a higher resolution than the Nord N200. That said, the S10's battery life isn't as good as the N200's 5000mAh.
Pros
Cheapest 5G phone on the list
Convenient unlocking through a fingerprint reader on the sidebar
Different types of lenses (macro and mono) for different photography needs
An above-average refresh rate of 90Hz that improves picture quality
Cons
Expandable storage (256 GB) is low compared to other phones
The Honor 8X is certainly affordable, but it looks anything but that. Its design and features put it on par with some of the premium phones in the market. The Honor 8X's design certainly exceeded our expectations.
The 6.5-inch display takes up the front of the handset almost entirely, interrupted only by a very thin border on all sides. While most other budget phones, such as the Samsung Galaxy S10 and OnePlus Nord N200, have a screen-to-body ratio of 88% and 83.2%, respectively, Honor 8X stands at 91%. This only adds to the great gaming and streaming experiences the device delivers.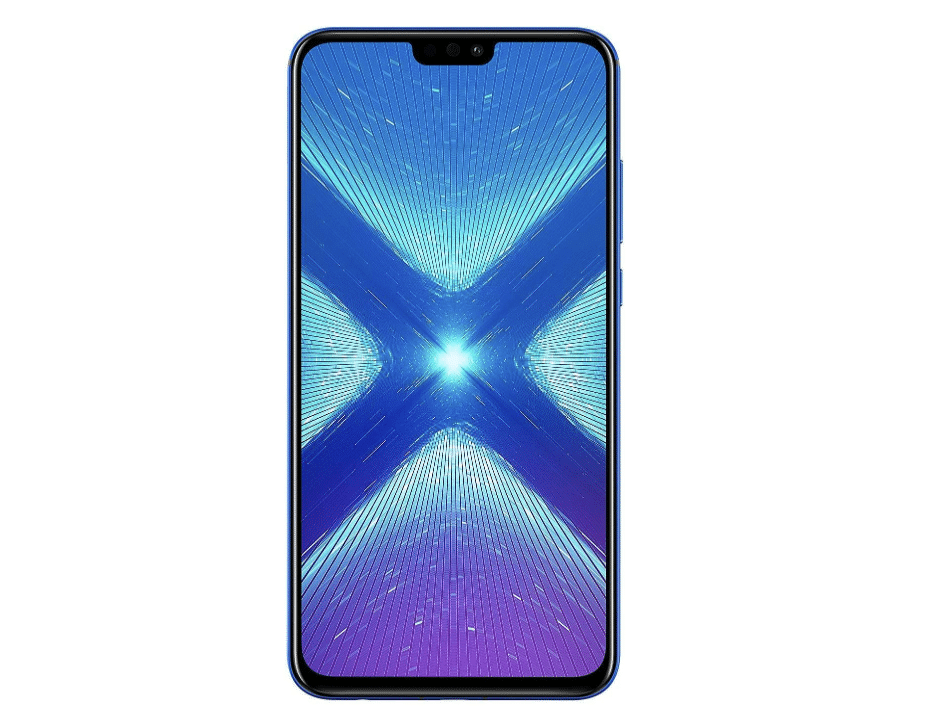 | | | | | | | | | |
| --- | --- | --- | --- | --- | --- | --- | --- | --- |
| Price | OS | Dimensions | Screen size | Processor | Storage | Rear camera | Front camera | Battery life |
| $234 | Android | 7 x 3 x 2.5 inches | 6.5 inch | HiSilicon Kirin 710 | 64 GB | 20 MP + 2 MP | 16 MP | 3750 mAh |
A feature that stood out for us was facial recognition and unlocking. Most phones in this budget range don't have advanced security options. The Honor 8X goes a step further and delivers an intuitive face unlock feature alongside an industry-standard security suite.
The only thing we didn't like was the camera. The front camera is 16MP, and the back is 20MP. There are options like the Motorola Edge '22 and Samsung Galaxy A53 that come with a 108MP and 64MP rear camera, respectively. Even phones with lower megapixels, like the OnePlus Nord N200, usually have a triple camera setup that makes up for it.
Pros
Powerful processor and graphics
Face recognition and unlock are available
Cool visual grating effect on the glass body
The borderless display delivers an immersive experience
Cons
Some users complain that the battery runs down too fast
Best Cheap Cell Phones Compared
The table below highlights the key differences between each of our top picks to help you quickly yet effectively compare the products across the most important buying criteria.
| | | | | | | | | | |
| --- | --- | --- | --- | --- | --- | --- | --- | --- | --- |
| Cheap Smartphones | Price | OS | Dimensions | Screen size | Processor | Storage | Rear camera | Front camera | Battery life |
| Samsung Galaxy S10 | $178.93 | Android | 7 x 5 x 4 inches | 6.4 inches | Qualcomm Snapdragon 855 processor | 128GB | 16MP + 12MP + 12MP | Dual Pixel- 10MP | 3400 mAh |
| Apple iPhone SE | $134 | iOS | 7 x 5 x 4 inches | 4.7 inches | Apple A13 Bionic chip | 64GB | 12MP | 7MP | 1821 mAh |
| Motorola Moto G Pure | $49.88 | Android | 6.591 x 2.98 x 0.34 inches | 6.5 inches | MediaTek Helio G25 2.0 GHz Octa-Core processor | 32GB | 13MP + 2MP | 5MP | 4000 mAh |
| TCL 30XL | $149.99 | Android | 7.28 x 3.7 x 2.13 inches | 6.82 inches | Mediatek Helio A25 chipset | 64GB (expands up to 512 GB) | 50MP + 5MP + 5MP + 2MP | 13MP | 5000 mAh |
| Google Pixel 6a | $299 | Android | 6 x 2.8 x 0.35 inches | 6.13 inches | Google Tensor | 128GB | 12MP + 12MP | 8MP | 4410 mAh |
| Samsung Galaxy A53 | $349 | Android | 0.33 x 6.3 x 2.96 inches | 6.5 inches | Exynos 1280 | 128GB (Expands to 1TB) | 64MP + 12MP + 5MP + 5MP | 32MP | 5000 mAh |
| Motorola Edge '22 | $259.99 | Android | 6.89 x 3.23 x 1.65 inches | 6.8 inches | Qualcomm processor | 256GB | 108MP | 32MP | 5000 mAh |
| Xiaomi Redmi A1 | $82.50 | Android 12.0 | 6.89 x 3.23 x 1.65 inches | 7.52 inches | MediaTek Helio A22 processor | 32GB (expands to 512GB) | 8MP + 8MP | 5MP | 5000 mAh |
| OnePlus Nord N200 | $169.99 | OxygenOS 11, Android 11.0 | 7.09 x 3.7 x 2.13 inches | 6.49 inches | Qualcomm Snapdragon 480 | 64GB | 13MP + 2MP + 2MP | 16MP | 5000 mAh |
| HUAWEI Honor 8X | $234 | Android | 7 x 3 x 2.5 inches | 6.5 inches | HiSilicon Kirin 710 | 64GB | 20MP + 2MP | 16MP | 3750 mAh |
Key Factors to Consider When Choosing the Best Budget Phone
How do you pick an ideal budget phone? It's essential to consider various factors when choosing the best budget phone. Here are a few key aspects to focus on.
Display
Consider factors such as screen size, resolution, and display technology. Opt for a size that strikes a balance between usability and portability. A larger screen size, such as 5.5 to 6.5 inches, is ideal for media consumption and gaming, while a smaller size, around 5 to 5.5 inches, offers better one-handed usability.
Regarding resolution, aim for at least Full HD (1920×1080) for sharper visuals. Additionally, consider display technologies like IPS LCD or AMOLED for better color reproduction and viewing angles.
Battery Life
Look for a device with a larger battery capacity, preferably above 3,000mAh or higher, as it generally translates to longer battery life. However, battery life also depends on other factors like software optimization.
Look for phones with efficient power management features that can significantly extend battery life. Additionally, consider phones with fast charging capabilities, as they allow quick top-ups when needed.
Storage
Evaluate your storage needs based on the apps, photos, videos, and other files you plan to keep on your phone. Most budget phones offer a minimum of 32GB of internal storage, but if you require more space, consider opting for 64GB or higher.
Remember that the operating system and pre-installed apps occupy some available storage. Therefore, choosing a phone with more storage than you think you'll need is recommended.
Camera
If photography is important to you, evaluating the camera capabilities of a budget phone is essential. Consider the following aspects:
Megapixel Count: Higher megapixel counts generally result in sharper and more detailed images. However, remember that megapixels alone do not guarantee superior image quality. Sensor size, lens quality, and image processing also play a significant role.
Low-Light Performance: Assess how well the camera performs in low-light conditions. Look for features like larger pixels or dedicated night modes that enable better image quality in dimly lit environments. This ensures you can capture clear and vibrant photos even in challenging lighting situations.
Additional Camera Functionality: Some budget phones offer additional functionality, such as ultra-wide-angle, telephoto, or macro lenses. These features expand your creative possibilities and allow you to capture various shots in different scenarios.
Brand Reputation and Support
Research the reputation of the brand manufacturing the budget phone. Opt for brands known for producing reliable and high-quality products. Look for customer reviews, ratings, and feedback to understand the brand's track record.
Consider the brand's customer support services as well. A reputable brand typically offers after-sales support, including warranty coverage, repair services, and software assistance.
Price
Determine your budget and compare the prices of different models. While price is a significant factor, it's essential to consider the value for money offered by each device. Compare the features, specifications, and overall performance to find a phone that aligns with your budget while meeting your needs – and keep in mind that the cheapest phones may very well not be the best.
Consider that pricing may vary depending on factors such as storage capacity, RAM, camera capabilities, and display quality. Assess whether the price justifies the features and functionality offered by the phone.
Of course, it's a smart move to look for cheap smartphones with no contract, as you can then get yourself a much better deal. Just check on whether the handset is locked to specific networks, which will significantly limit what you can do with it. An Android phone that's unlocked will be far more use than a restricted unit.
Are Android Phones Better Value Than iPhones?
One crucial factor to consider when deciding between Android phones and iPhones is the value they offer. Both options have their strengths and weaknesses, and we'll explore the differences, first with hardware, price, flexibility and customization, and apps and app stores:
| | | | | |
| --- | --- | --- | --- | --- |
| | Hardware | Price | Customization | Apps |
| Android | Available from various manufacturers, offering a wide range of options in size, weight, features, and quality. | Offers a broader price range, starting from budget-friendly options around $100 and going up to higher-priced flagship phones. | Provides a highly customizable experience, allowing users to personalize their devices through different launchers, widgets, and system tweaks. | Google Play Store offers a more significant number of apps, including access to third-party sources, providing more flexibility in app choices. |
| iPhone | Limited to models produced by Apple, resulting in a more controlled and streamlined experience. | Generally positioned as a premium device, with prices starting around $500 and going up to $1,500 or more. | Offers a more consistent experience with limited customization options, catering to users who prefer a simpler and more streamlined interface. | The Apple App Store has a more stringent app review process, resulting in a smaller but curated collection of apps known for their quality and security. |
And then with hardware features and innovation, long-term support and software updates, and integration with services and the ecosystem:
| | | | |
| --- | --- | --- | --- |
| | Features | Support | Integrations |
| Android | Due to the presence of multiple manufacturers, Android phones often introduce innovative hardware features, such as advanced camera systems, higher refresh rate displays, expandable storage options, and larger battery capacities. | Updates may vary across devices and manufacturers, with some devices receiving delayed or limited software updates. | While Google services work across all Android devices, there is limited integration between devices from different manufacturers.- be it the best smartwatches, speakers, or voice assistants. |
| iPhone | Apple's tight hardware and software integration ensures optimized performance and a focus on user experience, but the devices have a slower adoption of certain hardware advancements. | Apple provides regular and consistent software updates for its devices, offering longer-term support and ensuring users access the latest features and security enhancements. | Apple's ecosystem offers seamless integration between iPhones, Macs, iPads, Apple Watches, and other devices, enabling features like Continuity, AirDrop, and cross-device synchronization. |
Conclusion – What's the Best, Cheapest Smartphone for You in 2023?
Our list of the best cheap smartphones features options for almost everyone. Whether you're looking for a reputable phone from a major provider at an affordable price or one with features like high-camera quality and a fast processor, our list certainly won't disappoint you.
The Samsung Galaxy S10 is our all-weather top pick for most use cases, with top-notch features like a three-camera setup, a quick processor, 8GB RAM, and an Infinity display – the Samsung Galaxy S10 is certainly a steal of a deal.
Cheap Cell Phone FAQs
What's the best budget smartphone this year?
What's the best phone for a child?
Should you buy a locked phone?
What is the easiest phone to use for an older person?
What's the cheapest phone?