Project management is a crucial aspect of any business's success. Whether it's a small-scale venture or a large-scale enterprise, effective project management ensures that goals are achieved, resources are optimized, and risks are mitigated.  For professionals in the field, staying informed about project management statistics is vital to understanding industry trends, benchmarking performance, and making informed decisions.
However, gathering and synthesizing the vast array of project management information can be time-consuming and overwhelming, especially when you need precise insights to enhance your project management practices. In this article, we have compiled a curated list of key project management statistics, saving you time and effort by bringing together valuable information from various reports and sources.
Project Management Statistics Highlights
Organizations that use project management practices consistently have a 92% success rate in meeting project objectives.
In 2015, only 29% of projects were successfully completed on time and on budget, with 19% of projects failing outright.
36% of project management software users in the US identified the software's functionality as a key factor affecting their choice.
Microsoft Project, with over 20 million users, is one of the most widely used project management tools worldwide.
98% of respondents would like to work remotely at least some of the time for the rest of their careers, emphasizing the need for tools and strategies that facilitate effective remote project management.
Project Management  Software Stats
Project management software provides a means to organize and manage work and teams efficiently, helping to ensure projects meet their deadlines and stay within budget.
Data from a survey of project management (PM) software users in the US, revealed the key influences driving their choice of PM software.
It was reported that 36% of the respondents identified the software's functionality as a significant determinant in their decision to purchase a specific project management software.
Following functionality, the other factors influencing the choice of project management software, in descending order, were:
Ease of use
Price
Customer support
Implementation/training
Company reputation
Popularity of the software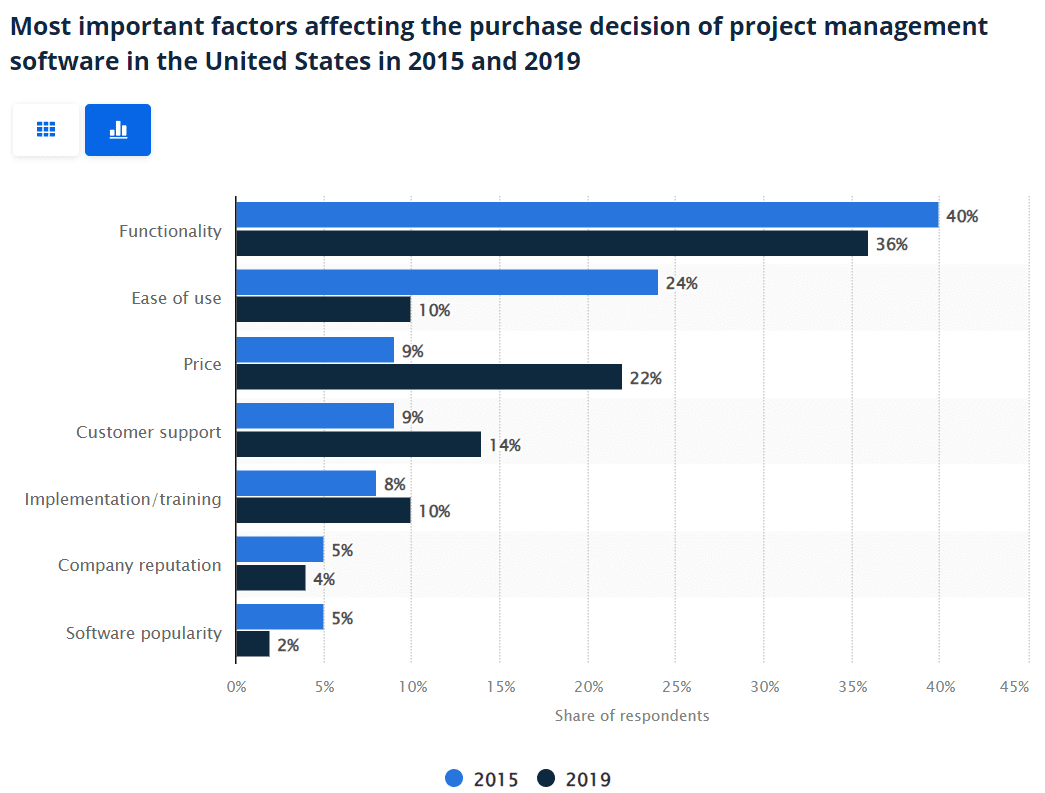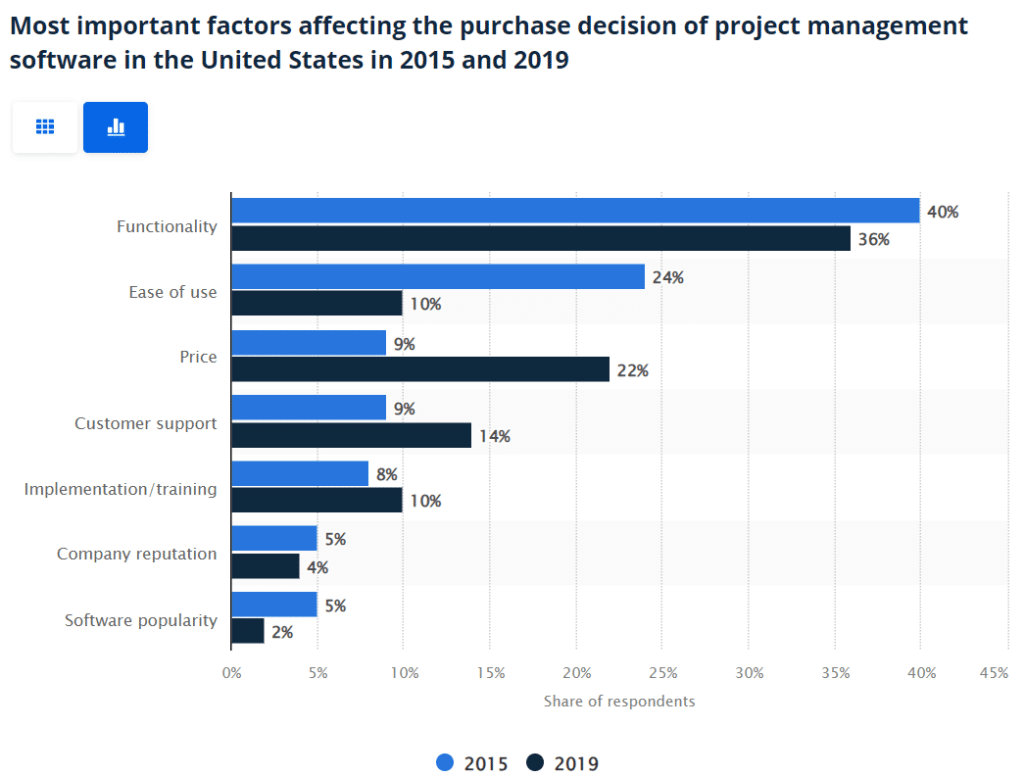 According to McKinsey, approximately 28% of workers' daily time (equivalent to 13 hours per week), is spent on reading, writing, and responding to emails.
By transitioning to social platforms as the primary mode of communication, companies can transform communication into a searchable and accessible form of content, liberating enterprise information from the confines of email inboxes.
Shifting the default communication channel to social platforms could potentially repurpose 25 to 30% of the time currently spent on email.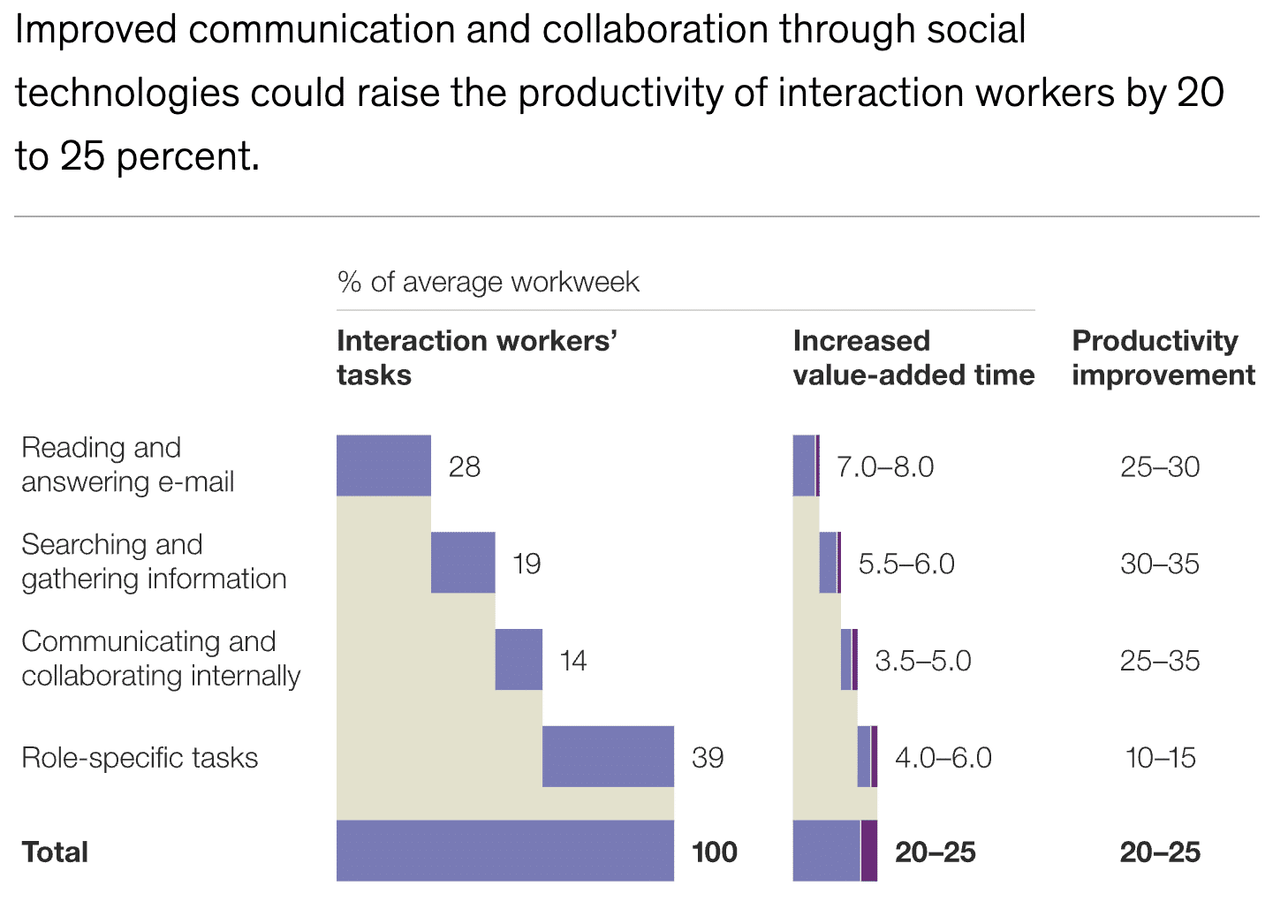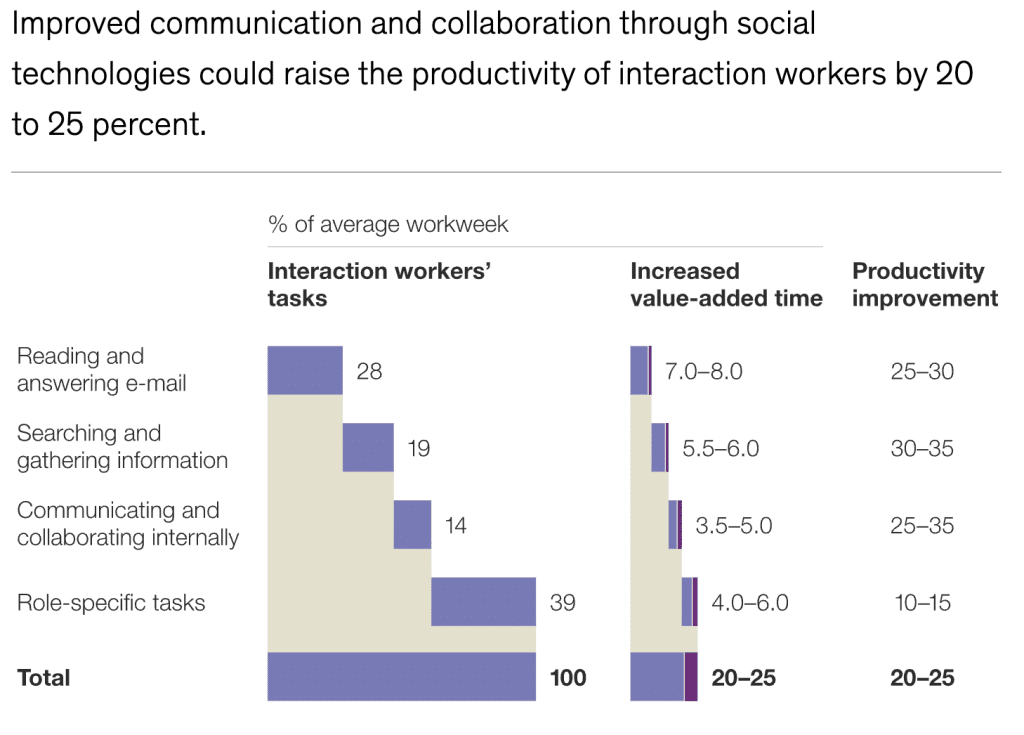 Microsoft Project
Microsoft Project, with over 20 million users, is one of the most widely used project management tools worldwide.
One key reason for Microsoft Project's popularity is its seamless integration with other Microsoft Office tools, such as Excel and SharePoint.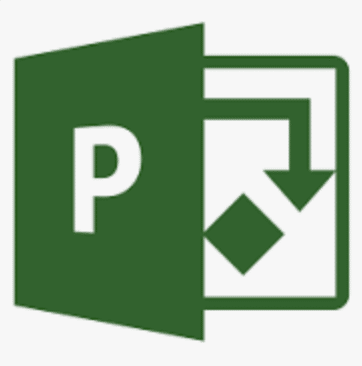 Microsoft Project supports a variety of project management methodologies, including Agile, waterfall, and Scrum.
The largest segment of users for Microsoft Projects are working in construction and real estate, followed by manufacturing.
Asana
Based in San Francisco, California, Asana serves over 139,000 premium clients and numerous free organizations across more than 200 countries and territories.
Global giants like Amazon, Affirm, Japan Airlines, and Sky leverage Asana for handling diverse tasks, from setting company goals and overseeing digital transformations to orchestrating product rollouts and marketing initiatives.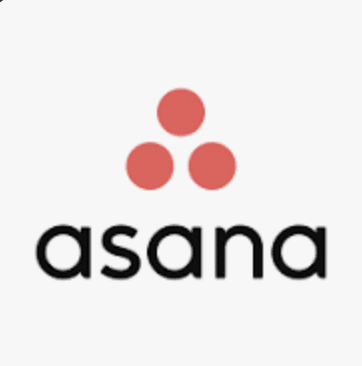 80% of Asana customers reported increased accountability within their team as a result of using the tool, a recent survey of users revealed. 
81% acknowledged that Asana greatly facilitates work-related communication.
Jira
In 2002, Jira Software was introduced as a tool for team collaboration, issue tracking, and project management.
Jira is now being used by over 65,000 companies worldwide.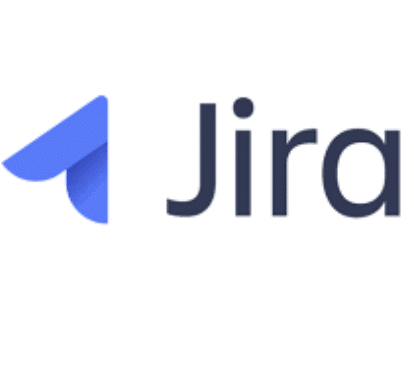 Jira is known for its strong support for Agile methodologies, like Scrum and Kanban, though it can be adapted for other types of projects as well.
Its versatility, coupled with its capability to integrate with a multitude of other apps and tools, makes Jira a preferred choice for many organizations seeking a comprehensive project management solution.
Trello
Trello has a count of 4.6 million registered users and 1 million monthly active users.
This visual organizing software has become a go-to choice for transforming projects of various scales, from personal household to-do lists to intricate corporate realignment plans.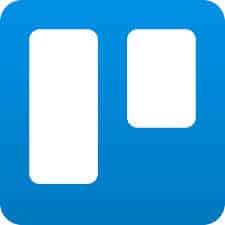 Trello is particularly useful for Agile and Scrum-based projects and finds extensive use in industries such as education, content creation, and design due to its ease of use and robust integration options.
Companies such as Palace Law, Unicef, Instinct, and BurgerFI use Trello as an integral part of their project management practices.
Basecamp
Basecamp has a user base of over 75,000 organizations spanning a vast range of industries.
Marketing firms, ad agencies, and design shops to software developers, IT companies, consultants, freelancers, builders, contractors, publishers, schools, governments, non-profits, and first responders, all rely on Basecamp as their project management software.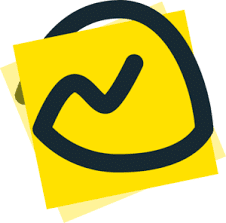 These organizations hail from 166 countries across five continents, encompassing a global reach.
It is commonly used in remote teams and across industries that require robust collaboration features, like marketing and event planning. Its range of features, along with its flat-rate pricing model, make Basecamp a preferred choice for many teams.
The Growth in Project Management Data
Projections indicate that the project management software market is expected to reach a valuation of $15.08 billion by 2030, with a compound annual growth rate (CAGR) of 10.68% from 2022 to 2030.
This growth can be attributed to the increasing recognition of project management software's value in improving the efficiency of operations, reducing costs, and delivering successful projects on time.
A focus on professional project management methodologies and certifications, like PMP (Project Management Professional) and PRINCE2 (Projects in Controlled Environments), and the use of Scrum in Agile environments has also fueled this growth.
Value of Project Management
The PMI's "Project Management Job Growth and Talent Gap 2017-2027" report estimated that by 2027, project-oriented roles in seven project-intensive sectors could reach nearly 88 million.
By 2030, an estimated annual requirement of 2.3 million individuals will arise to fulfill the anticipated demand for project management roles.
Project Management Certification Statistics
51% of organisations expect their project managers to have to have some sort of certification for their role.
Certifications like PMP and PRINCE2 have seen significant growth over the years.
PMP, which is globally recognized, had more than one million certificate holders worldwide as of 2021, with a steady increase anticipated in subsequent years.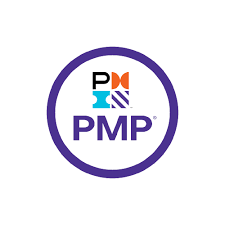 Similarly, PRINCE2, especially popular in the UK and European countries, reported over one million certified individuals globally by the end of 2021.
These certifications not only validate a professional's project management skills but also increase their earning potential.
Project Management Methodology Data
According to the 16th State of Agile report in 2022, Scrum and its variations are used by 87%of respondents, making it the most popular Agile methodology.
This growth is driven by Scrum's flexibility, productivity, and emphasis on delivering maximum value in the shortest time.
Other popular Agile methodologies in use include:
Kanban 56%

ScumBan 27%

Interative 20%

Scrum/XP Hybrid 13%

Lean Startup 10%
Over half (52%) of project managers use Agile frameworks because it accelerates their time to market. 
44% also stated that they use it for it's predictable results while a 31% said it reduced project risks. 
71% of project managers are satisfied or somewhat satisfied with their use of Agile management methods. 
Two-thirds said that it increased project collaborations while 54% said it helped them align their projects with business needs.
Project Management Statistics by Country
United States
In the United States, project management has a significant presence, with the Project Management Institute (PMI) headquartered in Pennsylvania.
Microsoft Project and Asana are among the most widely used project management tools, given their versatility and broad feature sets.
In the 10 years from 2021 to 2031, the US Bureau of Labor Statistics expects project management specialist roles to grow by 7%.
3,713 project management degrees were awarded in the USA in 2020. 
The states with the highest concentration of degrees awarded were:
Arizona

Colorado

Minneapolis
United Kingdom
The United Kingdom has a large number of project management professionals, with many organizations favoring the PRINCE2 certification. 
AXELOS Global Best Practice reported in 2020 that there were over a million PRINCE2-certified individuals globally, with a significant percentage of these based in the UK.


Tools like Jira and Trello enjoy popularity in the UK due to their robust support for Agile methodologies.
High Speed Rail (HS2) is currently the biggest construction project in the UK, with a budget of £87 billion. 
Northern Powerhouse Rail and Hinckley Point C are the second- and third-largest projects underway in the country.
Canada
With a rich history dating back to 1975, PMI Toronto has a membership exceeding 5,000 individuals.
PMI Toronto stands as one of the largest PMI Chapters globally.
Popular project management tools in Canada include Microsoft Project and Asana.
India
India, with its booming IT industry, has seen substantial growth in project management. According to PMI, India will require 7 million new project managers in the next ten years.
Tools like Microsoft Project and Jira are commonly used in India, given their strong support for IT project management.
86% of Indian companies have a project management office (PMO)
Of the high-performing projects in India, 77% of them will use project management software. 
Nearly 9 in 10 CEOs in India are planning to increase their project management headcount in 2023. 
The same Nasscom data reports that there will be a 33% groeth rate in project management-related jobs in India by 2027.
Germany
Germany, with its robust engineering and automotive sectors, highly values efficient project management. 
Germany also favors tools that support structured project management methodologies, with Jira making up 46.3% of the market.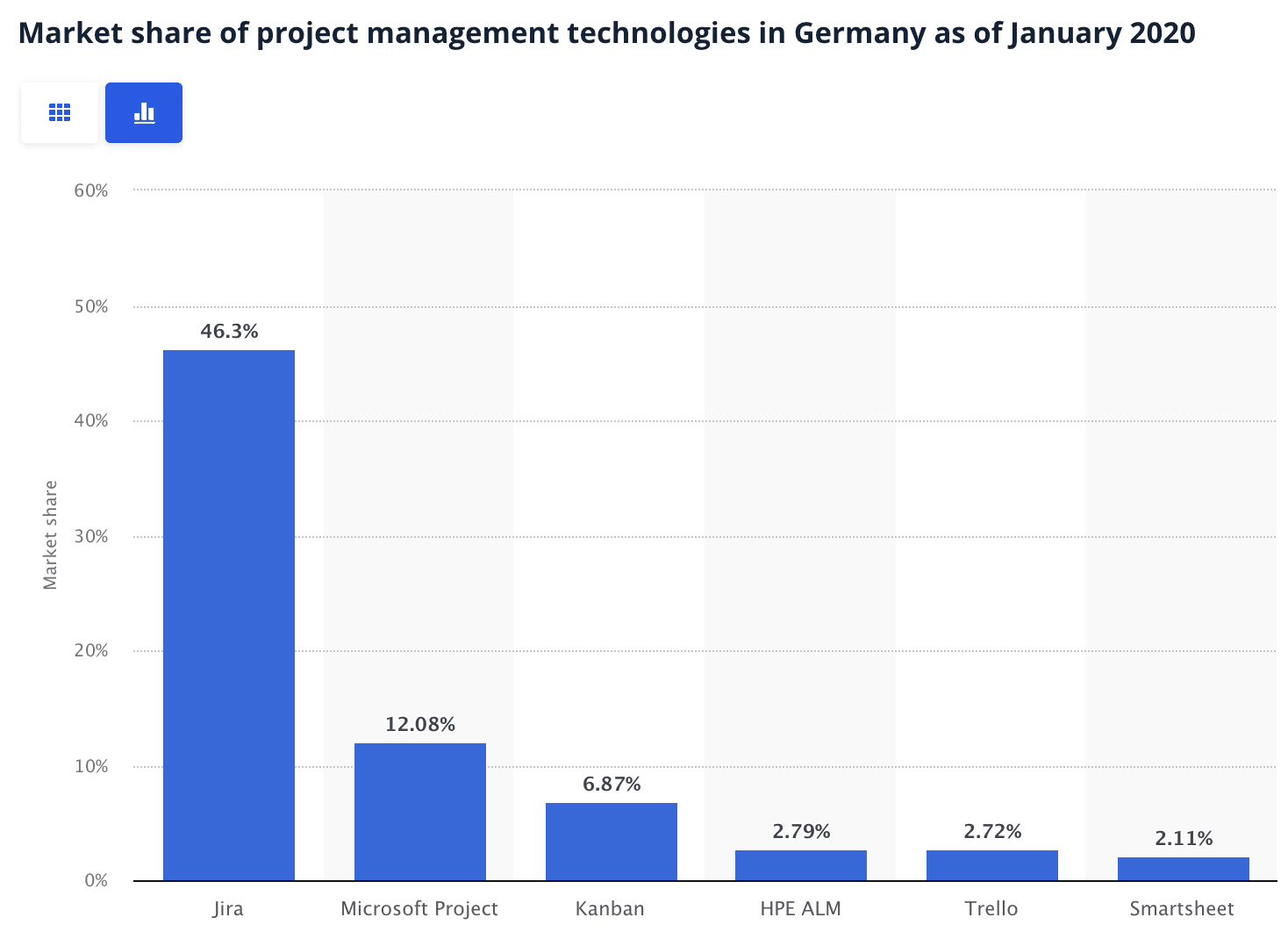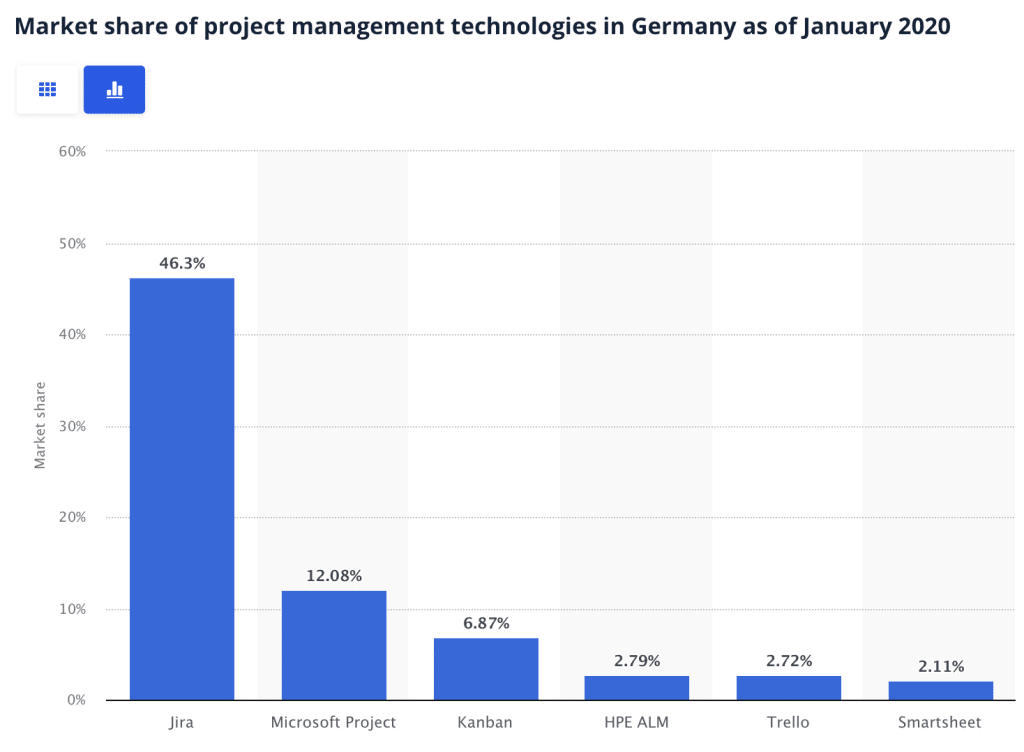 Project Management Jobs Data
Job Availability and Growth in Project Management
According to the Project Management Institute's (PMI) "Job Growth and Talent Gap" report, by 2027, employers will need 87.7 million individuals working in project management-oriented roles.
This demand is primarily driven by the development of project-intensive sectors such as manufacturing, construction, and information services.
Data on Project Management Roles Average Salary
Salaries in project management can vary widely depending on the individual's experience, industry, and the country they are working in.
However, as a benchmark, PMI's Earning Power Salary Survey (2021) reported that the median salary for project management professionals in the United States was $116,000 per annum.
Those with a Project Management Professional (PMP) certification tended to earn a higher salary, with a median of $125,000 per annum.
Career Pathway in Project Management
Becoming a project manager typically involves a combination of education, experience, and sometimes certification.
Individuals often start their careers in entry-level roles such as project coordinator or assistant project manager, progressing to a project manager role after gaining a few years of experience.
From there, further experience and skills development can lead to senior roles such as program manager or portfolio manager.
While it can vary significantly, it generally takes around five to ten years to become a project manager, depending on the individual's prior experience and the industry's specific requirements.
Project Management Demographic Data
While the field has traditionally been male-dominated, recent years have seen an increase in the number of women in project management roles.
According to PMI in 2023, male project managers outnumber their female counterparts by a ratio of 3:1.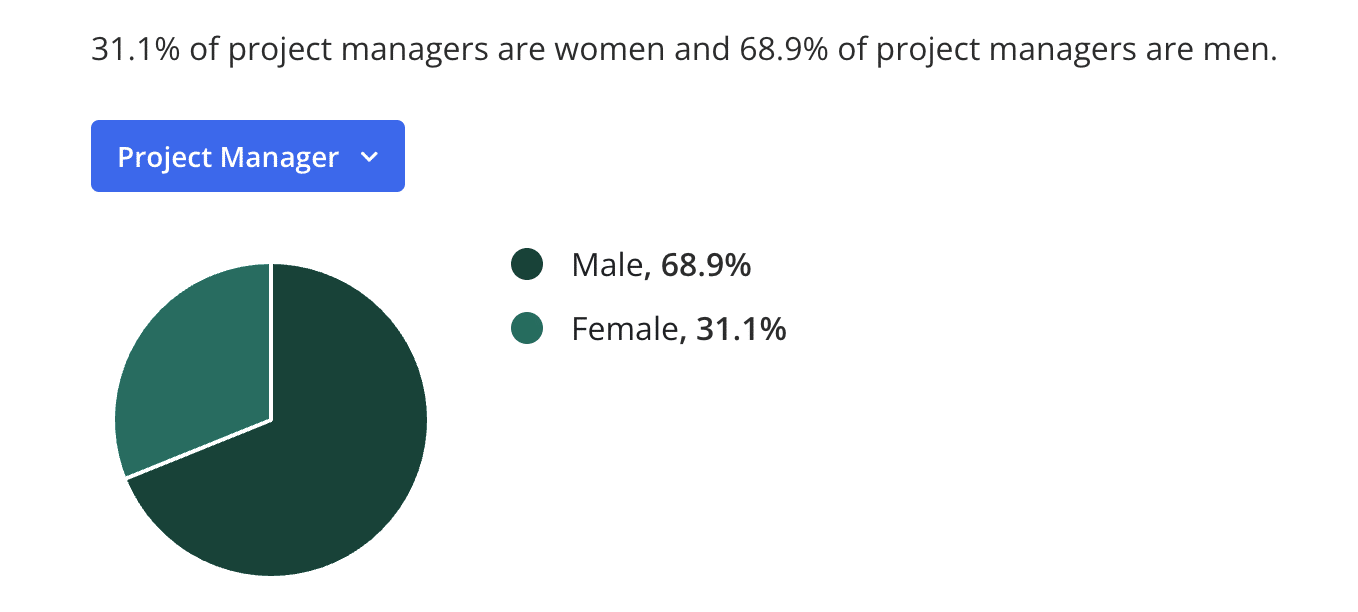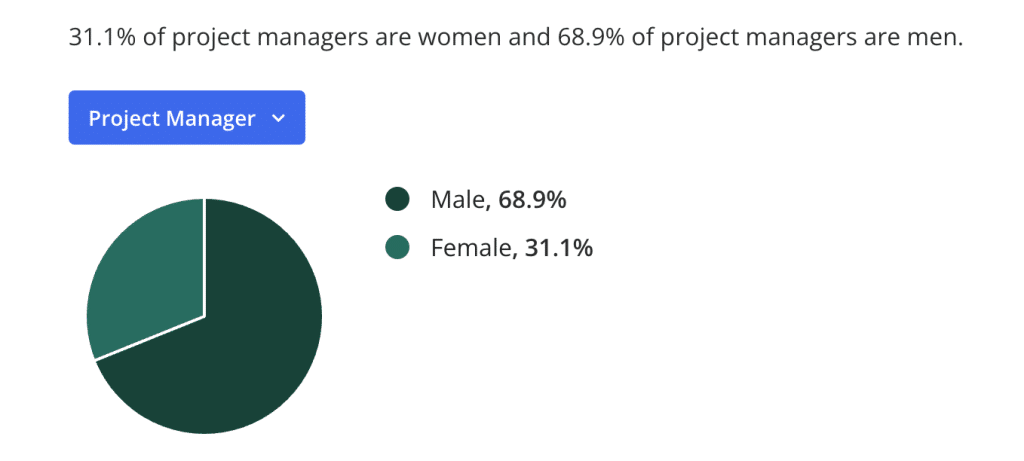 Additionally, data suggests that the average project manager is aged 46 years old.
Among project managers, the predominant ethnicity is white, accounting for 65.0% of the demographic.
Following this, Hispanic or Latino project managers make up 12.9%, while Asian and Black or African American project managers represent 9.0% and 7.7%, respectively.
Project Management Trends
A 2020 study conducted by Buffer revealed that 98% of the participants expressed a desire to work remotely to some extent for the duration of their careers.
This emphasizes the importance of adopting tools and strategies that support efficient remote project management.
Gartner, Inc. predicted that by 2030, the implementation of artificial intelligence (AI) will result in the elimination of 80% of the current workload associated with project management.
This transformation will involve AI assuming traditional PM tasks, including data collection, tracking, and reporting.
FAQs
What is the success rate of project management?
What are the statistics of project management failure?
Why is project management important?
References