The world of cryptocurrency gaming is filled with endeavors aiming to meet the growing demand for a larger user community. Although there is room for improvement, numerous platforms are actively involved in creating the ultimate gaming experience, albeit without attaining full success.
However, amidst these endeavors, an intriguing and innovative project called Scorpion Casino is rapidly gaining popularity and has the ability to revolutionize the market. It is quickly establishing itself as a formidable competitor to established industry giants, and the reasons behind its rise are clear and compelling.
Scorpion Casino Has Everything You Could Want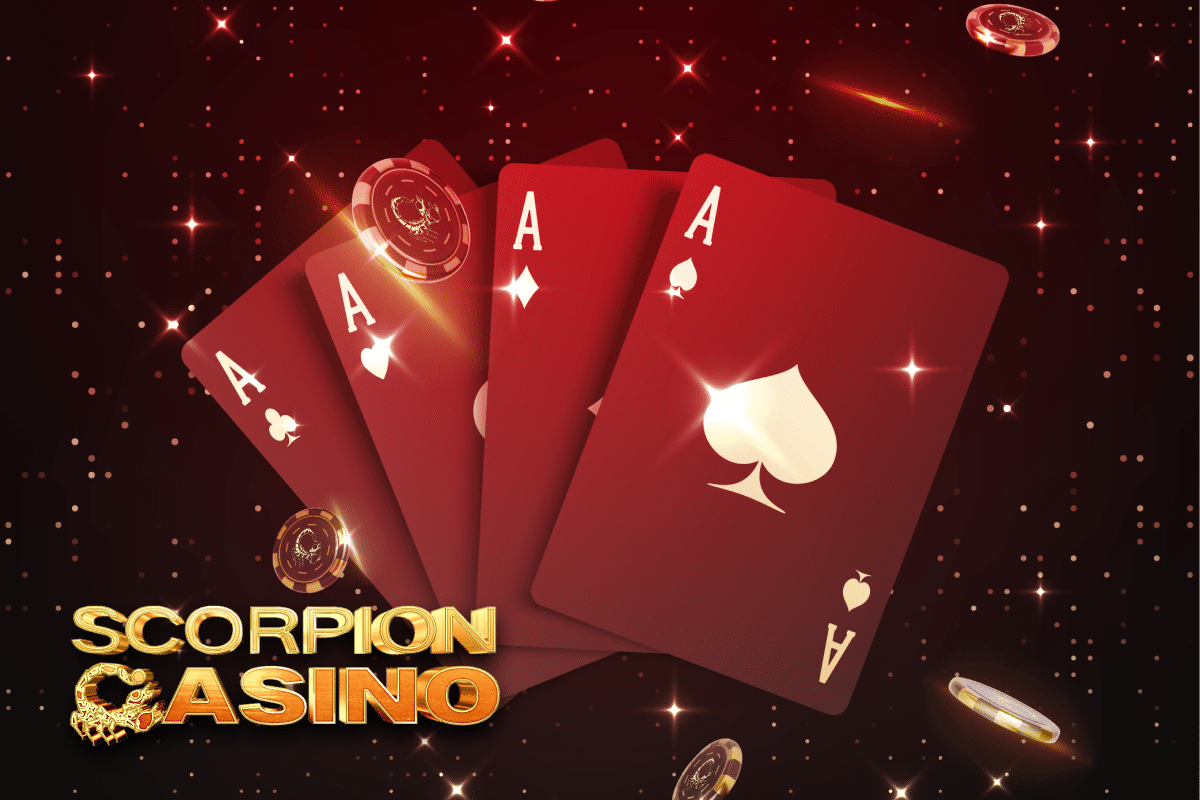 Scorpion Casino presents a captivating and enjoyable gaming experience on its platform, ensuring equal opportunities for all participants to earn rewards. The ecosystem revolves around three essential elements: the Scorpion Casino platform itself, the affiliate system, and the SCORP token.
At the core of the ecosystem is the Scorpion Casino platform, which serves as the central hub offering a wide selection of games. The platform boasts an extensive collection of fully licensed games that strictly adhere to fairness regulations, providing users with a diverse range of options. To deliver top-quality entertainment, Scorpion Casino has established partnerships with renowned providers such as Evolution, NetEnt, Play N Go, Novomatic, EGT, and AMATIC.
In addition to the platform, the affiliate system functions as a generous referral program, rewarding active participants for their involvement. Users have the opportunity to earn rewards by referring others to the platform and actively participating in its activities.
The SCORP token plays a dual role within the ecosystem, serving as both a governance tool and a reward system. It empowers users to engage in decision-making processes related to the platform's development, while also granting them rewards for their contributions and engagement.
With the goal of revolutionizing the industry, the project endeavors to offer players a wide array of advantages. By joining the Elite Scorpion Members Club, players gain access to numerous benefits, including VIP service, cashback rewards, extra staking incentives, and an increased allocation of SCORP tokens.
The substantial offering provided by Scorpion Casino is evident, demonstrating its potential to become a dominant force in the industry. The native token, SCORP, plays a crucial role in realizing this ambition.
Assuming a pivotal role within the ecosystem, the SCORP token offers users four notable benefits. Firstly, it serves as the exclusive payment method on the platform, ensuring seamless transactions. Moreover, token holders have the opportunity to generate passive income through various mechanisms. The token also grants access to weekly bonuses and complimentary games, elevating the overall gaming experience. Lastly, the SCORP token plays a vital part in the platform's affiliate system, contributing to its referral and reward mechanism.
The total supply of SCORP tokens is fixed at 1 billion tokens. Within this supply, 280 million SCORP tokens have been allocated for the presale, while an additional 300 million tokens have been specifically reserved for affiliate rewards.
Check Out the SCORP Presale
Experience the pleasure of winning with Scorpion Casino.

Presale: https://t.co/Ea4J2bfTi4

Our thrilling games and generous rewards will make your victories feel like pure magic.#ScorpionCasino #WinningMagic #CryptoBetting #SCORPION #$SCORP #ScorpionCryptos pic.twitter.com/90n7PKCxvd

— Scorpion Casino (@ScorpionCasino) June 21, 2023
The ongoing SCORP presale presents an attractive opportunity for investors seeking potential returns. Currently valued at $0.014 per token, it is expected to be listed at $0.05. The token can be acquired using ETH, USDT, and BNB. So far, the presale has generated nearly $450,000 in funding.
The SCORP token plays a crucial role in unlocking the full potential of the platform, greatly enhancing its ecosystem's features. By holding SCORP tokens, users can optimize their experience and leverage the platform to its maximum capacity.
The Scorpion Casino team has meticulously designed a well-planned roadmap that outlines their future initiatives. Their strategic vision includes organizing live affiliate events, forging impactful partnerships, implementing targeted marketing campaigns, and fostering collaborations. Their primary focus for the latter half of the year is centered around scaling the platform to achieve significant growth and expansion.
Scorpion Casino's comprehensive roadmap and extensive range of features ensure an immersive and long-lasting gaming experience. It is precisely this potential that positions Scorpion Casino as a pioneering force, poised to push the boundaries of the crypto gaming landscape and explore uncharted territories.
Conclusion
In the vast cryptocurrency market, numerous platforms offer significant advantages across various industries. One sector that particularly stands out is the crypto casino and betting industry, and Scorpion Casino is swiftly emerging as a leading contender in this specialized niche. With its array of benefits and opportunities, Scorpion Casino provides an enticing choice for individuals interested in this domain. Therefore, it is highly recommended for those looking to capitalize on these alluring offerings to explore the presale of Scorpion Casino.