The crypto market is witnessing a significant surge in gaming, with a particular platform attracting a rush of investors. Scorpion Casino (SCORP), the platform in question, provides an immersive and gratifying gaming experience for enthusiasts of various games.
Thanks to the many rewards programs available, investors have flocked to the presale. It has crossed the $500,000 milestone and is sure to skyrocket even further.
Scorpion Casino Offers Elite Membership Benefits and SCORP Token Advantages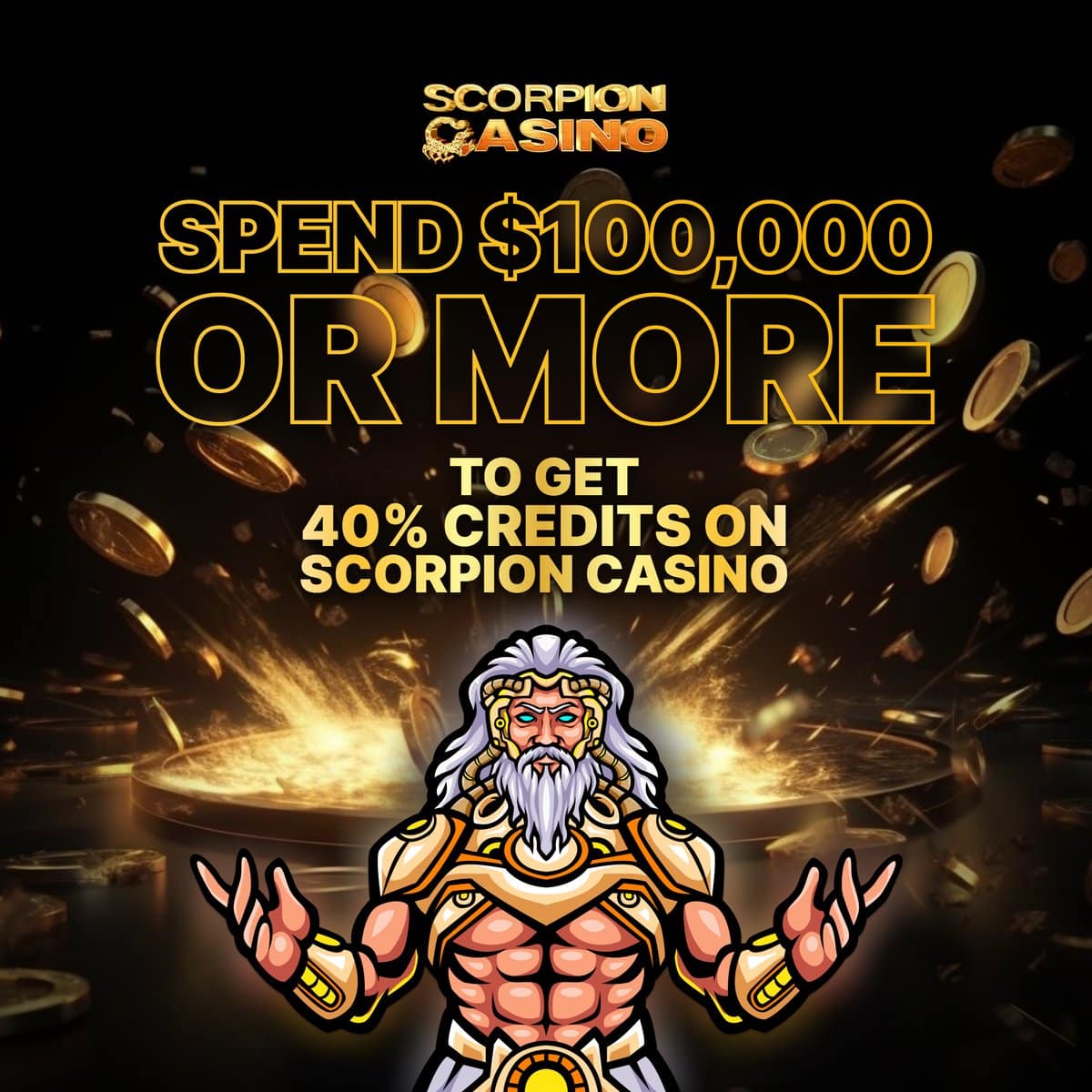 By joining the esteemed Elite Scorpion Members Club, players unlock a host of advantages, including VIP service, cashback rewards, extra staking incentives, and an increased allocation of SCORP tokens.
The impressive offerings presented by Scorpion Casino clearly showcase its potential to establish itself as a dominant force within the industry. At the heart of this vision lies the native token, SCORP, playing a pivotal role in its realization.
Positioned centrally within the ecosystem, the SCORP token bestows four noteworthy benefits upon users. Firstly, it acts as the exclusive payment method on the platform, facilitating seamless transactions. Additionally, token holders have the opportunity to generate passive income through various mechanisms. The token also grants access to weekly bonuses and complimentary games, enriching the overall gaming experience. Lastly, the SCORP token assumes a crucial role in the platform's affiliate system, contributing to its referral and reward mechanism.
The total supply of SCORP tokens is fixed at 1 billion tokens. Within this supply, 280 million SCORP tokens have been allocated for the presale, while an additional 300 million tokens have been specifically reserved for affiliate rewards.
SCORP Presale Smashes Past $500K
Experience the pleasure of winning with Scorpion Casino.

Presale: https://t.co/Ea4J2bfTi4

Our thrilling games and generous rewards will make your victories feel like pure magic.#ScorpionCasino #WinningMagic #CryptoBetting #SCORPION #$SCORP #ScorpionCryptos pic.twitter.com/90n7PKCxvd

— Scorpion Casino (@ScorpionCasino) June 21, 2023
The ongoing SCORP presale presents an enticing opportunity for investors seeking potential returns. Currently valued at $0.015 per token, it is projected to be listed at $0.05. The presale allows the acquisition of SCORP tokens using ETH, USDT, and BNB. It has already generated over $500,000 in funding, reflecting investor confidence and interest.
Given the remarkable influx of investment recently, SCORP is sure to cross its $2 million presale limit. As investors continue to pour funds into the presale, expect higher hard caps as the project gains exposure through word of mouth and wider recognition.
By participating in the SCORP presale, you can unlock bonus rewards of up to 500%. Moreover, investors who contribute $100,000 or more will receive a 40% bonus credit on the platform, further enhancing their investment potential.
The SCORP token assumes a crucial role in unlocking the platform's full potential and significantly enhancing its ecosystem's features. By holding SCORP tokens, users can optimize their experience and maximize the capabilities offered by the platform.
In Addition to Presale Rewards, There Are Also Staking Rewards
Because of the growing number of investors participating in the presale, Scorpion Casino has made an exciting announcement regarding the introduction of a new staking pool mechanism. This addition aims to further attract investors by providing them with additional opportunities to generate revenue. Investors can up to 10,000 in USDT from the daily staking rewards program.
Through the newly introduced staking pool, investors will receive rewards linked to the presale, with further details explained below. Essentially, participants in the presale will have the opportunity to earn SCORP rewards. Additionally, holders of Gold membership NFTs will enjoy enhanced rewards, including USDT along with SCORP tokens, further augmenting the value and benefits for these esteemed members.
Scorpion Casino: A Thrilling Gaming Platform with Equal Opportunities and Rewarding Experiences
The SCORP ecosystem revolves around three crucial components: the Scorpion Casino platform itself, the affiliate system, and the SCORP token.
At the core of the ecosystem lies the Scorpion Casino platform, acting as a central hub that offers a diverse array of games. Committed to upholding fairness regulations, the platform provides users with an extensive selection of fully licensed games to cater to their unique preferences. By forging partnerships with esteemed providers like Evolution, NetEnt, Play N Go, Novomatic, EGT, and AMATIC, Scorpion Casino ensures exceptional entertainment.
Furthermore, the affiliate system serves as a generous referral program, generously rewarding active participants for their engagement. Users can earn enticing rewards by referring others to the platform and actively participating in its activities.
The SCORP token assumes a dual role within the ecosystem, functioning both as a governance tool and a reward system. It empowers users to partake in decision-making processes concerning the platform's development and grants them rewards for their valuable contributions and active engagement.
Conclusion
Scorpion Casino is swiftly solidifying its position as the leading gaming platform within the crypto market. The diverse range of rewards and revenue-generating opportunities offered within its ecosystem has captivated a significant number of presale investors. Those interested should follow Scorpion Casino on Twitter and join the project's Telegram channel.