Keylogging software gets a bad rap, but it's immensely useful for tracking and recording keystrokes on both computers and smartphones. But what is keylogging? In short, it just means having the ability to log keystrokes on a device. And there are, in fact, a variety of different purposes you can use a keylogger for.
The most popular applications are for tracking employee behavior, checking on your child's online activities and search queries, and recovering passwords you've forgotten. A good keylogger can also be part of a comprehensive data backup plan if you choose the right subscription.
In this review of the top 10 keyloggers for 2023, we'll show you which keylogging solutions are the best on the market. We've selected these keyloggers based on user reviews, features, and hands-on experience. Whether you're looking for a simple "fire-and-forget" keylogger or an advanced keylogger with in-depth features, you'll find what you're looking for here. Check out our shortlist below for advice on using mSpy, EyeZy, uMobix, and other keylogger providers.
10 Best Keylogger Software Apps Ranked
Each of the keyloggers on our list has a different feature set, so here's a quick list of the best keyloggers before we break them down in detail:
Top Keystroke Logger Software Reviewed
Some keyloggers masquerade as legitimate products but actually steal your data while you use them. To keep you safe, we've done our research to make sure that these providers are keeping your data secure. Read on to see our reviews of the top ten best keylogging tools.
1. mSpy – Our Choice for Best Overall Keylogger
mSpy is an ideal monitoring app for those who value discretion – which is why it tops our list. With its advanced "Stealth Mode" feature, mSpy is hard to detect and provides a constantly updated log of everything typed on the device. There's a free demo available to help you get acquainted with it.
It's only available on Android and iPhone, so you'll need to look elsewhere if you want desktop keyloggers or a Mac keylogger.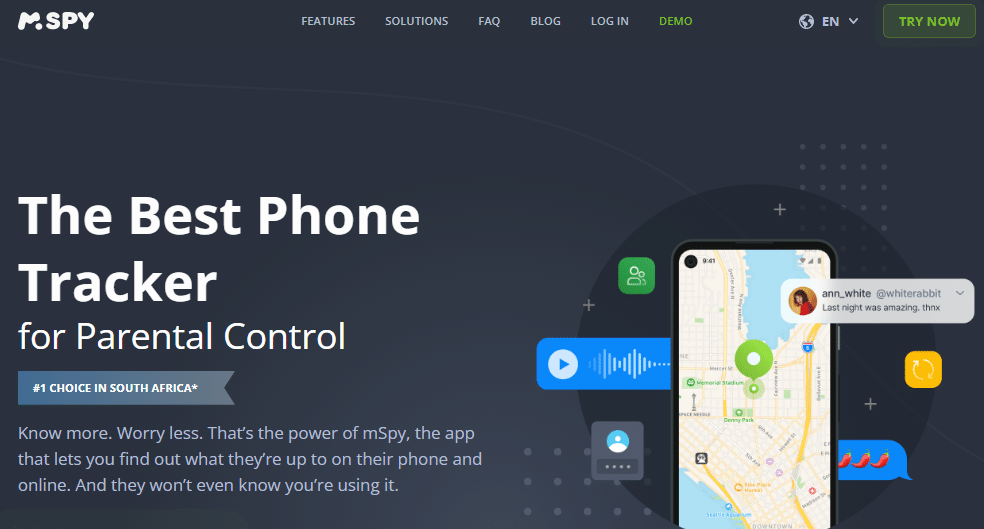 | | | | | |
| --- | --- | --- | --- | --- |
| Price | Best For | Compatibility | Free Version | Guarantee |
| $48.99/month | Discreet Phone Keylogging | Android, iOS | None | 14-day refund policy |
Additionally, it provides various tracking options, such as GPS location tracking and social media readouts, and you can log files on the device.
What sets mSpy apart from other apps is how discreet it is. Once installed, it's an almost undetectable keylogger, making awkward conversations with your children a thing of the past. We've looked at a wide variety of Android spy apps, and mSpy is one of the best.
Pros:
User-friendly interface
Available for Android and iOS
Discreet and difficult to detect
Provides detailed reports
Cons:
Covering multiple devices can be costly
Pricing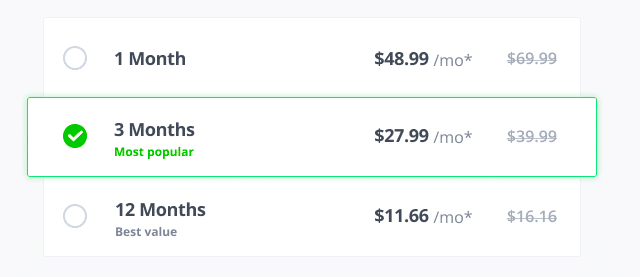 mSpy's pricing is pretty simple. Each device requires a separate subscription, but every plan comes with the same complete feature set. mSpy will also sometimes run a free trial period, so keep an eye out for a demo trial if you're on the fence.
EyeZy is another remote monitoring software suite with great keylogging features alongside a full mobile phone data sync capability. Each keystroke on the target device is captured, even if it's typed into a secure field like a password field.
Beyond just keylogging, EyeZy can also capture screenshots on the phone, as well as files and location data.

| | | | | |
| --- | --- | --- | --- | --- |
| Price | Best For | Compatibility | Free Version | Guarantee |
| $47.99/month | Monitoring Social Media | Android, iOS | None | 14-day refund policy |
Thanks to the GPS tracker, which updates you every few minutes with a rolling log of recent locations, you'll always know where the phone is.
What makes EyeZy one of our top recommended keyloggers is the additional context provided by social media monitoring. One of the downsides of a basic keylogger is that it only gives you half of the conversation. In contrast, EyeZy captures full conversations from apps like Facebook, Instagram, Kik, Snapchat, and Tinder, among others.
This makes EyeZy a great choice if you need to keep an eye on your kids so they don't get up to mischief on social networks. EyeZy generates detailed reports for each app that can be viewed remotely through separate tabs in the online dashboard, putting it up there with the best Facebook spy apps.
Pros:
One of the cheaper keyloggers
Easy to deploy, with extensive guides available
Comprehensive device logging
Cons:
Subscription only covers one device
iPhone keylogging requires jailbreaking
Pricing
EyeZy offers three plans: you can pay $47.99 for a month of use, $27.99 per month for 3 months, or $9.99 per month for the year.
3. uMobix — Smart keylogging tool with a Wide Range of Features
uMobix offers keylogging capabilities for Android and iOS devices, giving you full access to everything typed on the mobile device.
The app offers as wide a set of tools for remote monitoring as possible. This includes call logging, social media monitoring, and file system access on the device.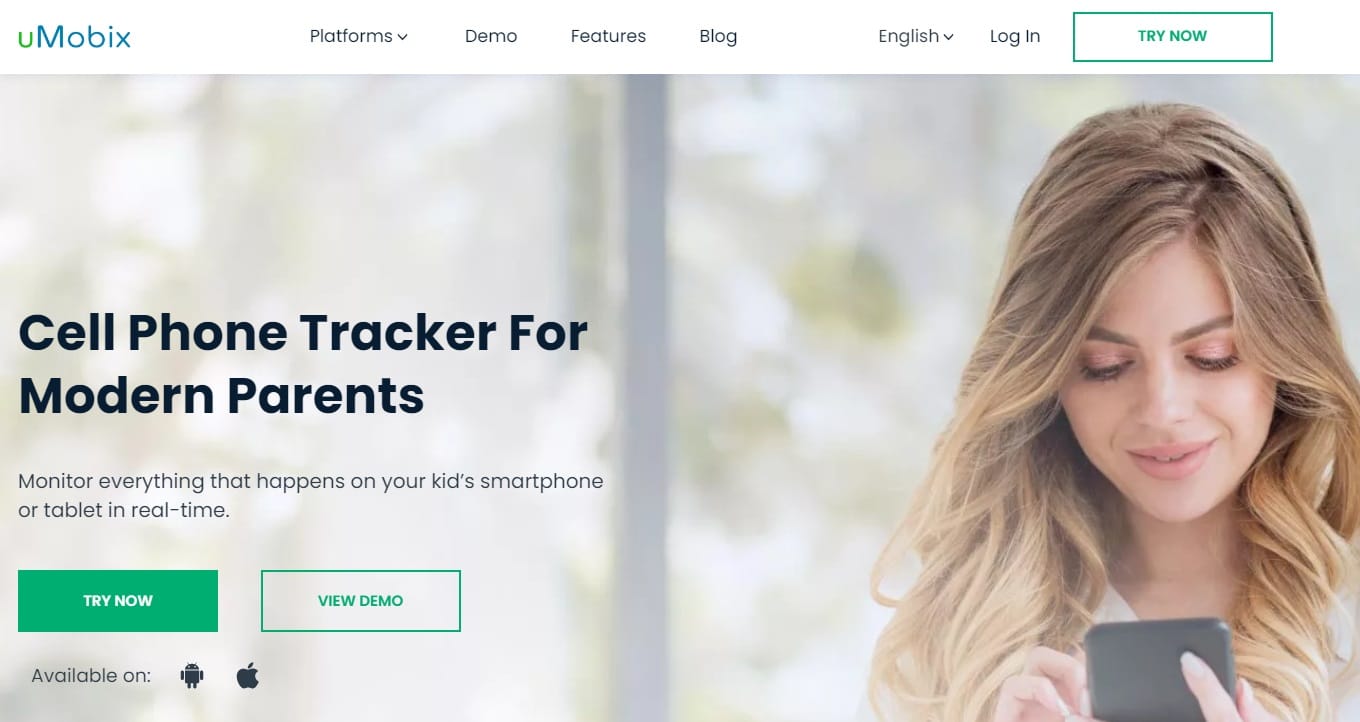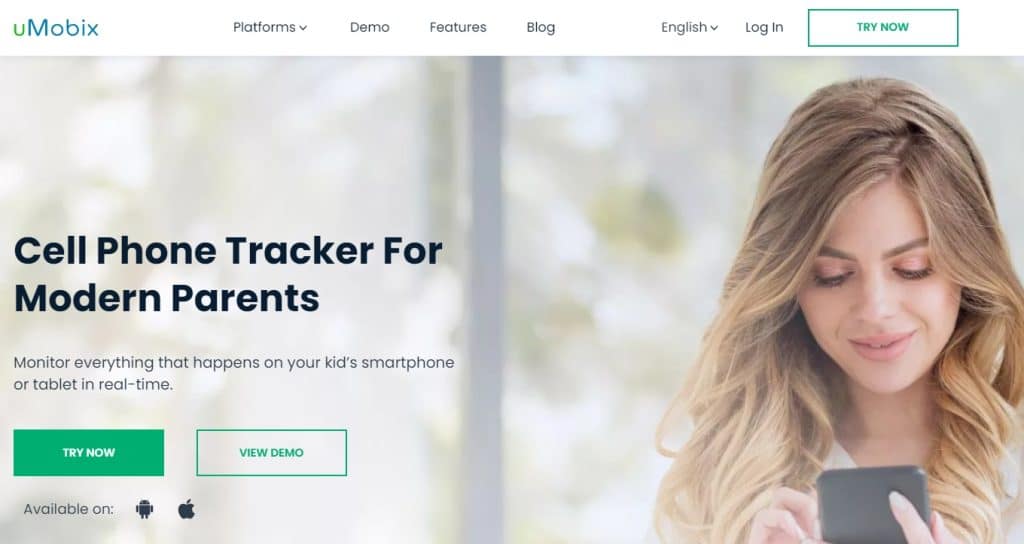 | | | | | |
| --- | --- | --- | --- | --- |
| Price | Best For | Compatibility | Free Version | Guarantee |
| $49.99/month | Full Mobile Monitoring | Android, iOS | None | 14-day refund policy |
However, where uMobix stands apart from other keyloggers is with its remote control functions. Not only are you able to monitor Wi-Fi access, but you can block access to specific access points.
You can also restrict calls, delete unwanted apps, and block website access at the click of a button from the online dashboard. uMobix even lets you enable the mic and phone camera remotely – although you should, of course, ask for permission before using these features.
It's a complete solution for mobile management, allowing you to remotely manage the device after a quick install. uMobix doesn't work as a desktop hardware keylogger, but we suspect this will change soon.
Pricing

uMobix doesn't have multiple packages, so all you need to do is choose how long you want to subscribe for. Each subscription covers a single device.
4. Cocospy — Great Key-Tracking and Location-Monitoring Capabilities
Cocospy is a relatively new keylogging suite, but it's one of the best for location tracking features. Once you've installed Cocospy on your mobile device, it will keep you updated with a Google Maps readout of the tracked device's location.
There's also a customizable timer, which allows you to balance between update frequency and battery life, ranging from every five minutes to every twenty-four hours.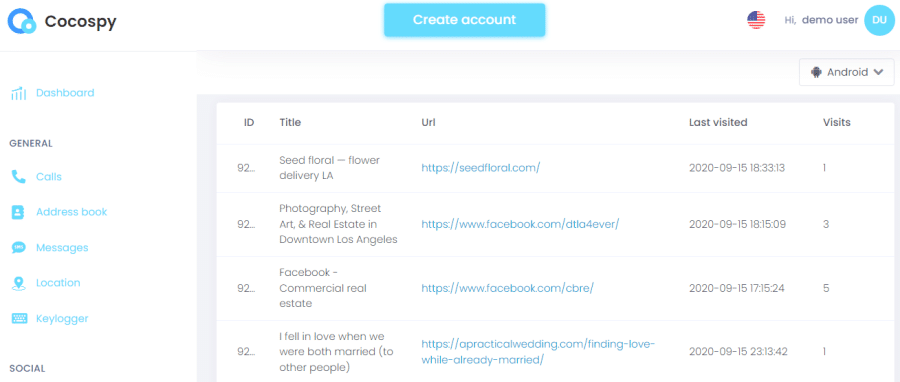 | | | | | |
| --- | --- | --- | --- | --- |
| Price | Best For | Compatibility | Free Version | Guarantee |
| $49.99/month | Location Tracking | Android, iOS | None | 14-day refund policy |
Cocospy also tracks calls made on the device, giving you a readout of who called the phone, when, and the duration of the call. This in-depth tracking also applies to text messages and social media monitoring, so you'll know what's going on, no matter if it's over SMS or WhatsApp.
Cocospy does require you to jailbreak iPhones if you want full keylogging capabilities, but there's otherwise a device sync using iCloud, which allows you to download files and messages from the device.
Pros:
Responsive UI makes looking for information easy
Bulk purchasing options for multiple devices
Reliable and quick data updates
Cons:
No features to block calls or contacts
Fewer features on iOS compared to other providers
Pricing
Cocospy offers three subscription options:

Each plan includes the same features, and as you'd expect, the annual plan offers the best value for money — though it's a bit more than some other keyloggers on our list.
5. Spyic — Leading Provider with Long Money-Back Guarantee
Spyic gives you the freedom to roam, knowing your phone's protected no matter where you go. It's a keylogging suite that also tracks the phone's location, the call log, and how it's being used.
You've got plenty of time to get used to the online dashboard thanks to a 60-day money-back guarantee, which is far longer than anything else on our list.
| | | | | |
| --- | --- | --- | --- | --- |
| Price | Best For | Compatibility | Free Version | Guarantee |
| $39.99/month | Testing Keylogging Functionality | Android, iOS | None | 60-day money-back |
Spyic also presents detailed analytics on usage patterns, which makes it ideal for monitoring employees' use of work phones. You'll be able to see a full call log from the online dashboard, which includes names and phone numbers for incoming and outbound calls.
Pros:
Longest money-back guarantee on the list
Detailed calling and browsing statistics
Well-designed UI
Solid GPS tracking
Cons:
Lackluster keylogger
Limited remote control
Pricing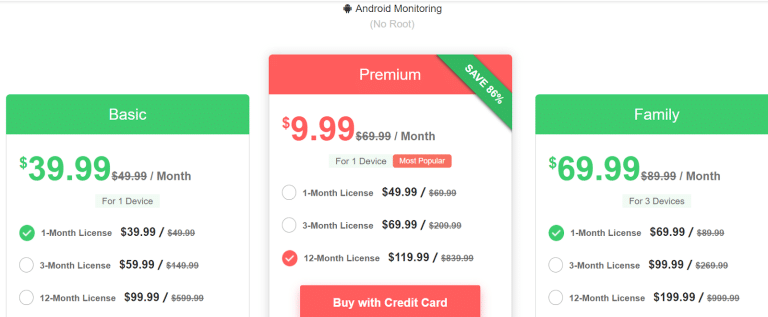 Spyic offers three packages, depending on how many devices you want to cover and the features you want. The basic package for Android comes with keylogging. The pricing varies between Android and iPhone, so make sure you check before you buy. If you're looking for alternatives, we've also reviewed a whole range of iPhone spy apps.
6. HoverWatch — Fantastic Free Keylogging Features and Device Monitoring
Hoverwatch offers keylogging capabilities on mobile devices for Android and iOS, as well as desktop devices running Windows and macOS. The keylogging functionality on both apps is excellent, giving you complete access to every keystroke on the device.
Alongside a screen recording feature, this gives you complete context for everything happening on the device. You can customize how often this happens, but the keylogger is always on by default.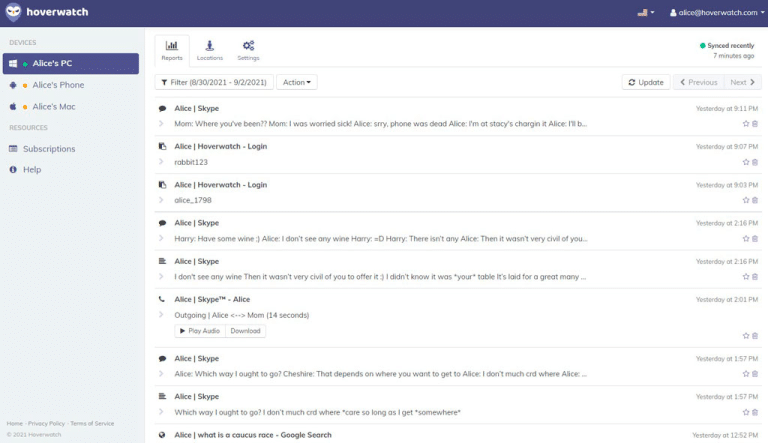 | | | | | |
| --- | --- | --- | --- | --- |
| Price | Best For | Compatibility | Free Version | Guarantee |
| $24.95/month | Free Keylogging on Windows and MacOS | Android, iOS, Windows, macOS | Yes | None |
Hoverwatch has a free app you can download to test the keylogging functionality out for yourself before you subscribe – working as a free Android keylogger and iPhone keylogger. It can also track macOS and Windows devices. Bear in mind that this will only give you access to basic keylogging functionality, though, and will not include the full location tracking suite, social media monitoring, or website logging.
Both the Windows and Mac apps run silently without any indication they're present, which is great for monitoring your children without being seen to intrude.
Pros:
Supports Windows and macOS
There's a free version
Innovative, screenshot-based approach
Solid GPS monitoring suite
Cons:
Paid version lacks a money-back guarantee
Keylogger is somewhat lacking
Pricing

Hoverwatch has a range of plans depending on how many devices you want to monitor. The personal plan only covers one device, but the Professional and Business plans increase the device count while also giving you access to a remote mobile viewer app on Android that lets you remotely manage the devices you're monitoring for extra convenience.
7. XNSpy — Great Keylogging for Android with Advanced Monitoring and Tracking Features
XNSpy is another monitoring solution with keylogging features that silently record everything happening on the mobile device. There's the typical set of features, such as call logging, screen capture, and social media monitoring, but XNSpy particularly focuses on location tracking.
XNSpy has a geofencing feature, in addition to standard GPS location tracking, which gives you an additional way to monitor device usage.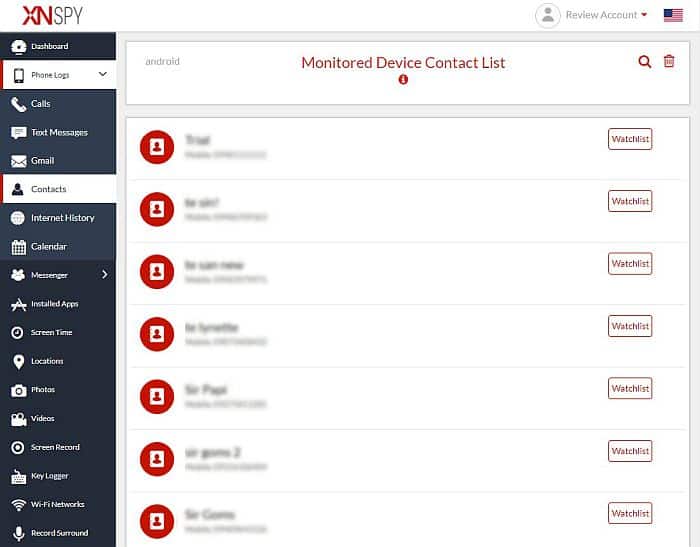 | | | | | |
| --- | --- | --- | --- | --- |
| Price | Best For | Compatibility | Free Version | Guarantee |
| $35.99/month | Cheap Android Keylogging | Android, iOS | None | 30-day refund policy |
When you track a device with XNSpy, you can set up boundaries through the Google Maps dashboard. If the device leaves this area, you will be notified through your phone in real time. This is a great way to monitor employee device use and an easy way to ensure that a device hasn't been stolen.
Unfortunately, XNSpy only offers keylogging and location tracking for Android. There are some basic iOS features for grabbing files and messages through the iCloud data sync, but it's not the ideal solution for tracking iPhones.
Pros:
Very cheap for long-term options
Offers call recording, which is rare
Geo-fencing options are straightforward to use
Cons:
Doesn't cover many social media apps
The UI could be a little more engaging
Pricing

XNSpy offers a range of subscription plans to suit different budgets — each one comes with the same features, so the only difference is in the duration and price.
The monthly plan is higher than many on this list. However, a longer-term commitment offers great value for money, plus XNSpy often runs deals, saving you up to 40% on your subscription.
8. Spyera — Easy Windows Keylogging and More
Spyera specializes in Windows and MacOS keylogging capabilities, but there's also an app for Android and iOS too. The deployment process is extremely simple. All you have to do is drop the installer onto the computer you want to monitor and click through the wizard.
It's a full-spectrum solution that gives you screenshots of the target device, hardware readouts, download monitoring, and more.
| | | | | |
| --- | --- | --- | --- | --- |
| Price | Best For | Compatibility | Free Version | Guarantee |
| $49/month | Cheap Android Keylogging | Android, iOS, Windows, macOS | None | 30-day refund policy |
On the desktop, each keylogger readout from Spyera comes with an attribution note. This means you can check out which program on the desktop is associated with the text you've captured. This can be very handy if you need to find an old password you know you typed in once, as you can search by program. All of this is presented in an intuitive dashboard that lets you quickly find the information you're looking for.
Pros:
Feature-rich and discreet
Fast to deploy on the target device
Control app and website access
Has a full-coverage keylogger for Windows and mobile devices
Cons:
Covering multiple devices can be costly
Generally more expensive than other services on our list
Pricing

The one real negative aspect of Spyera is that the price is relatively high compared to the competition. There are four plans on offer:
Smartphones — $89/month — $389/year
Tablets — $69/month — $279/year
Computers — $49/month — $199/year
All in One — $479/year
Overall, we recommend the annual option as it shaves off about 65% of the price relative to paying for a monthly plan for twelve months.
9. FlexiSpy — First-Rate Keystroke-Tracking Service with High-Quality Support
Flexispy is the premier choice if you need a keylogger that comes with extensive customer support. It works as a keylogger on both mobile and desktop devices, capturing both audio and video streams as well as which programs keystrokes are being typed into.
One of Flexispy's most unique qualities is the remote installation service. Most keylogger services leave the installation process up to you, but Flexispy offers an additional support package.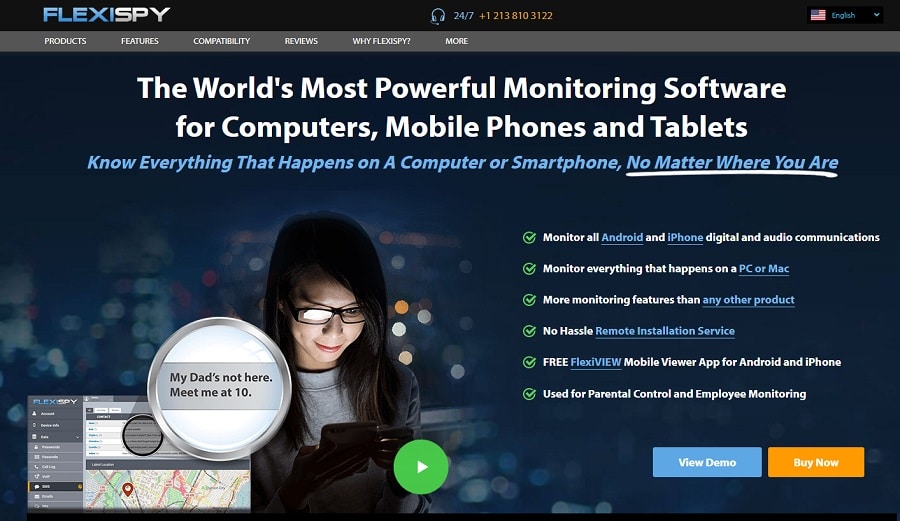 | | | | | |
| --- | --- | --- | --- | --- |
| Price | Best For | Compatibility | Free Version | Guarantee |
| $29.95/month | 24/7 Customer Technical Support | Android, iOS, Windows, macOS | None | 30-day refund policy |
With the device in hand, Flexispy will provide a qualified technician who can walk you through the rooting or jailbreaking process, taking the rest of the installation process out of your hands. It's a great idea if you don't have the time or technical know-how to fully master the process.
This is in addition to helpful and responsive support desk staff, who you can contact via the live chat feature once you've purchased a subscription. Flexispy provides an impressive level of service, which we believe justifies the higher price tag. If you're still unsure about jailbreaking, check out our guide to spy apps that don't require jailbreaking.
Pros:
24/7 Support Staff
Remote Installation
Highly Secure Data Storage
Cons:
Pricier than other competitors
Pricing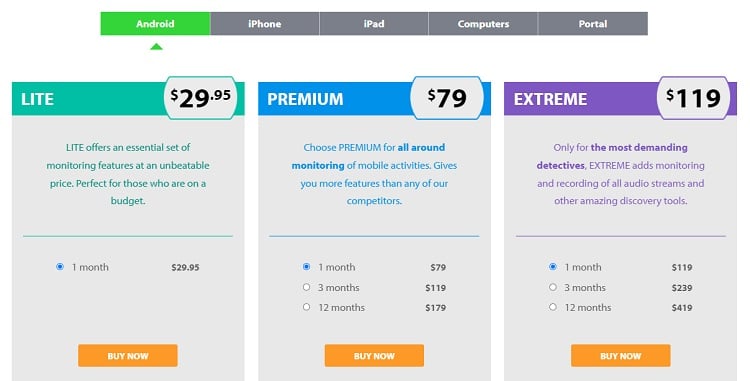 Flexispy's price will depend on the device monitored and the length of the subscription. For Windows, you will have to pay $79 for a month of use, $119 for 3 months, or $179 for a year.
10. TheOneSpy — Cheap and Reliable App
TheOneSpy is our final entry on our list of the top 10 keyloggers, and while it's not quite as fully featured as some of our other choices, it's still a powerful keylogger that comes with multiple monitoring options. On mobile devices, TheOneSpy captures all text remotely, for example.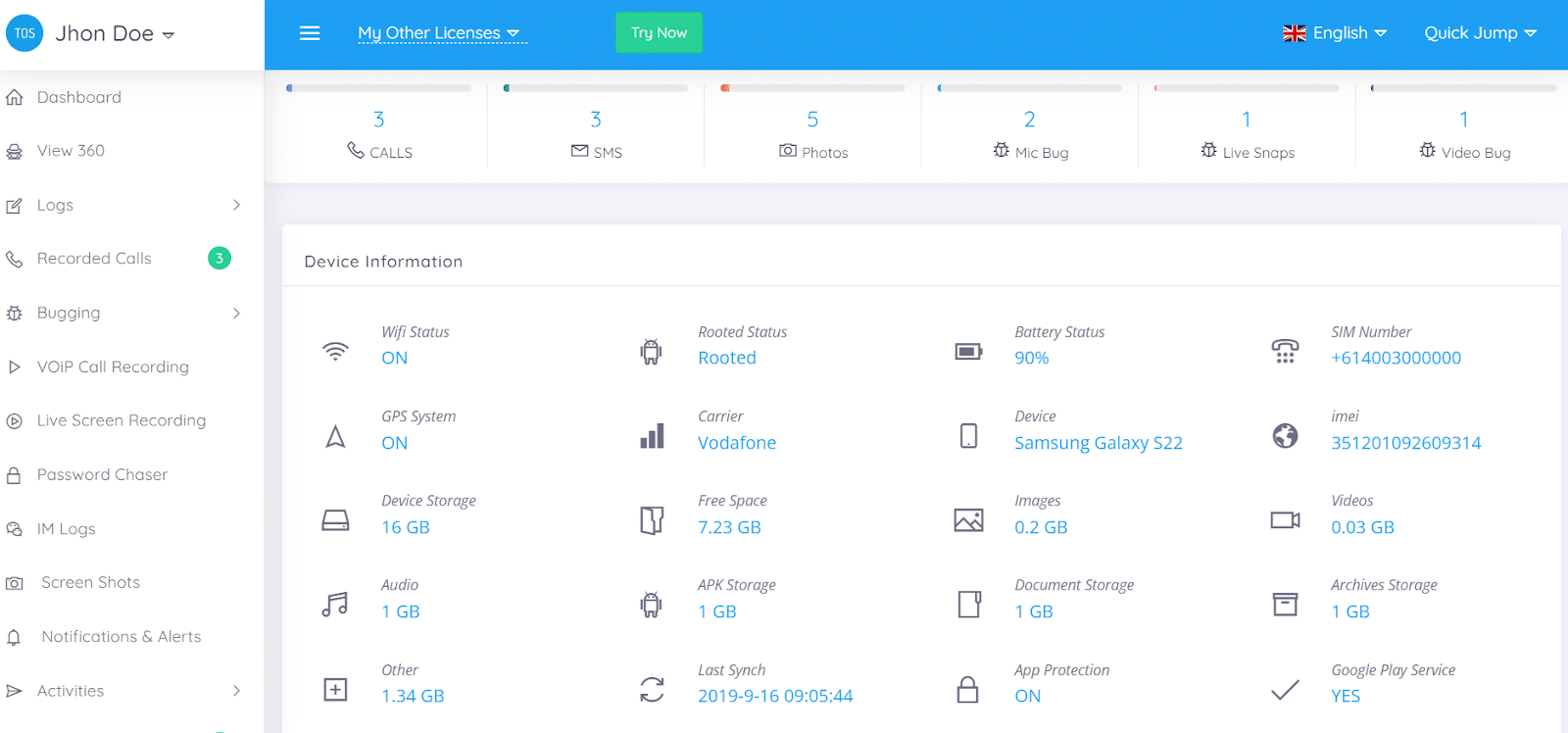 | | | | | |
| --- | --- | --- | --- | --- |
| Price | Best For | Compatibility | Free Version | Guarantee |
| $40/month | Cheap Desktop Monitoring | Android, iOS, Windows, MacOS | None | 30-day refund policy |
You will have to jailbreak the iPhone if you want access to the keylogging features on iOS – otherwise, you've only got access to the messages and files available through iCloud. You'll also need iCloud login credentials if you want to go this way.
On the desktop, TheOneSpy is a monitoring solution that allows you to inspect every aspect of the device, from files and USB drives to internet activity and browser history. There's also a screen capture feature, which you can customize to use as frequently as you like. It's also pretty hard to detect, which can be an advantage when you're trying to monitor your child's internet usage.
Pros:
The desktop app is easy to install
Screen capture is highly customizable
Android keylogging comes by default
Cons:
iPhone must be jailbroken for keylogging
Pricing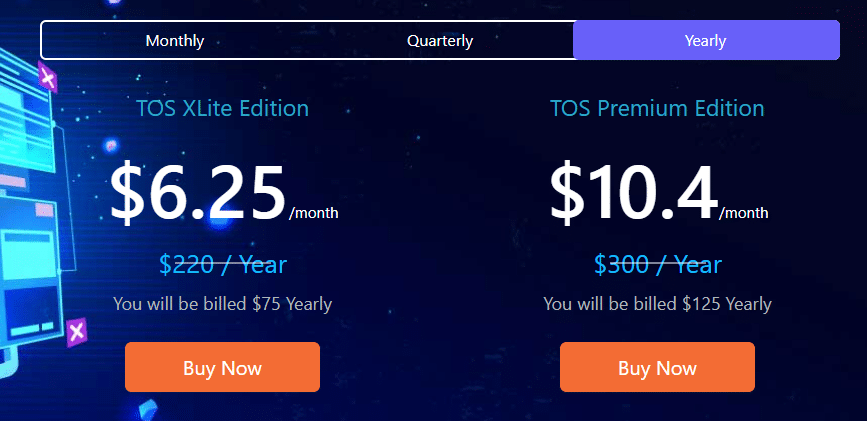 Subscription plans for TheOneSpy vary depending on which type of device you intend to monitor. For Windows, subscriptions are set at $40 for a month, $60 for 3 months, and $80 for 6 months.
Top-Rated Software Keylogger Tools Compared
There are a number of different products available for keylogging. Whether you're looking for a keylogger for iPhone or a comprehensive cross-device package, this comparison table will make the options clear.
| | | | | | |
| --- | --- | --- | --- | --- | --- |
| Provider Name | Price | Best For | Compatibility | Free Version | Guarantee |
| mSpy | $48.99/month | Discrete Phone Keylogging | Android, iOS | None | 14-day refund policy |
| eyeZy | $47.99/month | Monitoring Social Media | Android, iOS | None | 14-day refund policy |
| uMobix | $49.99/month | Full Mobile Monitoring | Android, iOS | None | 14-day refund policy |
| Cocospy | $49.99/month | Location Tracking | Android, iOS | None | 14-day refund policy |
| Spyic | $39.99/month | Testing Keylogging Functionality | Android, iOS | None | 60-day money-back |
| Hoverwatch | $24.95/month | Free Keylogging on Windows and MacOS | Android, iOS, Windows, macOS | Yes | None |
| XNSpy | $35.99/month | Cheap Android Keylogging | Android, iOS | None | 30-day refund policy |
| Spyera | $49/month | Windows Keylogging | Android, iOS, Windows, macOS | None | 30-day refund policy |
| FlexiSpy | $29.95/month | 24/7 Customer Technical Support | Android, iOS, Windows, macOS | None | 30-day refund policy |
| TheOneSpy | $40/month | Cheap Desktop Monitoring | Android, iOS, Windows, macOS | None | 30-day refund policy |
What is Keylogger Software?
Keylogger software is designed to remotely monitor mobile and desktop devices by recording everything typed into the device. Although they can be used to spy on people, they are typically deployed to ensure employees use company property appropriately. There's also a growing market for using remote monitoring software like keyloggers to keep children safe online.
As such, keylogging software is usually installed before handing the device over to the intended user. You must inform your employees that keylogging software is running on their device, but as long as you're a legal guardian, you do not need to inform your child.
Once the keylogger is installed, it records every keystroke in a separate log file, which the administrator can access. Keyloggers used to use email to carry this out, but modern keyloggers upload their data to a cloud service, which you can access through an online dashboard.
The best keyloggers also capture additional information like social media data, screenshots, audio, camera data, and call logging information. It really depends on what data you want to capture, but typically most remote parental monitoring software or employee tracking software will come with a keylogger. For further recommendations, check out our complete guide for employee monitoring tools.
What Can I See With a Keylogger App?
Keyloggers can be used for a variety of purposes. Here are a few examples of what can be seen with a keylogger and whether or not it is legal:
Checking in on your kids
Parents can use keylogging software to check their child's phone or desktop device and add an additional layer of parental controls. This will give you access to whatever they type, no matter where they're typing it.
Going beyond text, many keyloggers also capture screenshot data, letting you know what they're up to at any given moment. This is extremely handy when dealing with apps like WhatsApp and Snapchat, which come with time-deleted messages and pictures.
Keyloggers on the phone also give you detailed call logging information, often with activity logs that tell you who your kids call the most. This is useful to monitor for inappropriate behavior, especially if you suspect cyberbullying is going on. Some keyloggers also come with keyword alerts, which send you emails when a flagged word is typed or received. Again, this is best suited to keeping a watchful eye on your kids from afar.
Most keyloggers also monitor location data, so you can get constant updates on where your kids are from their phones. There are a variety of ways this can work, from GPS tracking to SMS tracking and even Wi-Fi location tracking – and you can find more details in our guide to tools for tracking phones. Each keylogger is different, but desktop-only keyloggers generally don't come with this feature.
Monitoring your employees
Keyloggers can be used, with your employee's consent, to monitor their performance and on-site behavior. Many keyloggers come with useful analytics tools you can use to check call frequency and length, which is useful for managing call centers or other sales-based jobs.
Gathering intelligence
Only certified law enforcement agencies can use keyloggers to monitor private citizens – and, even then, only with a warrant. It is illegal to use keylogger software to spy on your partner or cheating spouse, but it is not illegal to install it on their phone with their permission.
Each tool we've highlighted here can only be used under specific legal circumstances and only for domestic use. Private investigators, law enforcement, and representatives of other legal organizations should look elsewhere for enforcement-level keyloggers.
Keyloggers should only be used with the knowledge and consent of the person being monitored, and their use should be in accordance with applicable laws and regulations.
Can I Trust Free Keylogger Software?
There are many different "free" keyloggers out there, but some are less reputable than others. Some free keyloggers are just a trial or a demo version of a full, paid product, which you can generally trust. Hoverwatch is a great example of this and offers a free keylogger download.
However, some other keyloggers claim to be free but are actually stealing your data. You want to be absolutely sure when you're using software as powerful as a keylogger that it's working for you and not against you. After all, you're giving it access to all of your data.
Based on our research, we're happy that each item listed on this page is safe and secure. We generally do not recommend the use of free keylogging software, as it's difficult to gauge whether or not it's actually spyware. Where possible, you should stick to one of our recommendations – such as mSpy, Spyera, or Cocospy.
Keylogger Download | A Guide to Getting Started
Keylogging can be a difficult process if you're not tech-savvy, but the providers on our list go out of their way to make installation as easy as possible. We've chosen the top provider on our list, mSpy, for a step-by-step guide that'll walk you through all you need to do to get set up and started with one of the best parental control apps on the market:
Step 1 — Go onto the mSpy website and purchase your desired plan.
Step 2 — Get physical access to the target device to install mSpy.
Step 3 — Head to the Play Store, click "Settings," and choose "Play Protect" to disable it.
Step 4 — Next, go to the main screen to Settings > Apps > Google Play Store > Notifications > Show Notifications. Turn this setting off.
Step 5 — Open Google Chrome and enter the link from the mSpy email to download the app.
Step 6 — Click open when the download is complete, allow all permissions, and click "Install."
Step 7 — Launch mSpy and enter the registration code you received by email from mSpy. Click "Complete installation."
Now mSpy will monitor the target device. Simply access the mSpy dashboard from your device to see the data that it sends.
Keylogger Software FAQs
What does keylogging software do?
What is the safest keylogger?
Can a keylogger be detected?
Can keyloggers track copy-and-paste activity?
Does a VPN block keyloggers?
Is there a tool to track keystrokes on a computer?
Conclusion | What's the Best Keystroke Logger for Remote Monitoring in 2023?
Our overall recommendation for the best keylogging software has to be mSpy. It's extremely easy to deploy and only takes a few minutes to download and install. After that, you can access every aspect of the target device remotely thanks to a clean and easy-to-use dashboard. The only thing going against it is a lack of desktop keylogging capability, in which case you're better off trying out Spyera or Flexispy.
mSpy doesn't come cheap, but it's worth it for the comprehensive remote monitoring package you get access to. Each device is covered under a separate subscription, but you can inquire with the sales team if you have bulk monitoring needs. Try them out with a 30-day money-back guarantee, so you know you'll be happy with the logging capabilities before you commit to a full subscription.