The crypto market is increasingly becoming focused on noble causes that help the world. The eco-friendly space involves projects dedicated to eco-friendly use cases and ecosystems, with a focus on creating a positive impact on the world.
Among these projects, eTukTuk stands out as a transport-focused initiative aiming to eliminate carbon emissions from the planet. Here, we provide comprehensive information about eTukTuk, starting with details about its remarkable and innovative TUK token.
The TUK Token Is At The Heart of eTukTuk's Mission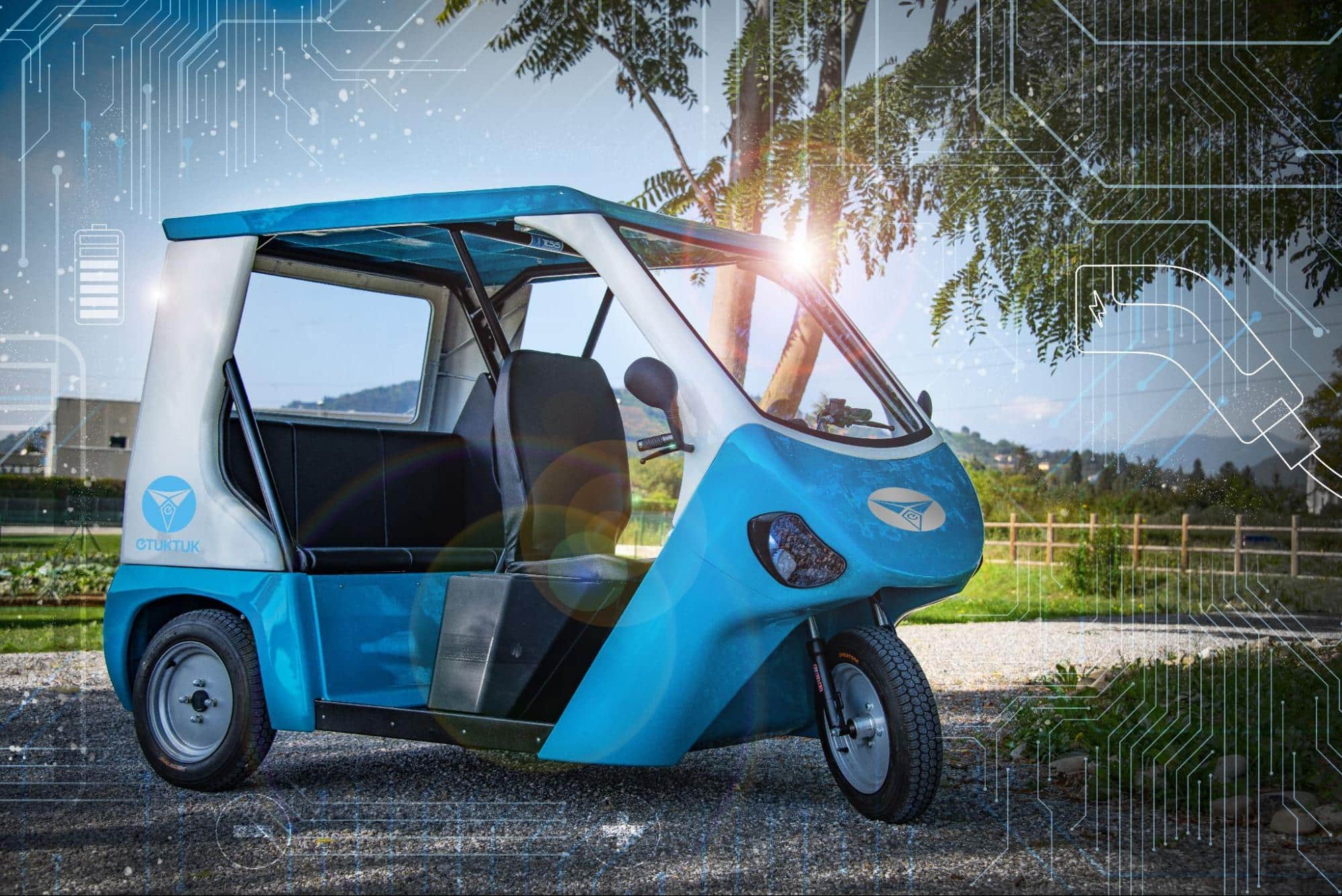 The eTukTuk (TUK) token carries a bold tagline, expressing its ambitious mission to "eradicate carbon emissions off the face of our planet for good!" Although this goal may seem grand, the project demonstrates genuine dedication to environmental causes.
Playing a pivotal role in this endeavor, the TUK token enables users to earn rewards as the network of efficient charging stations expands. The project team emphasizes that this positive impact will not only benefit the environment and public health but also support communities grappling with the burden of living costs and financial inequality.
For the eTukTuk network's expansion, the TUK token serves as a vital catalyst. As drivers pay to recharge their vehicles, it generates network revenue, while territory partners and power stakers earn TUK tokens for each processed transaction. This incentivizes the scaling of the network in various regions, contributing to the transition away from fossil fuels, a trend that extends globally.
Currently available at a price of $0.024 during its first stage of the presale, the TUK token will see its price increase to $0.028 in the next stage. With a cap of $10 million, the token's rapid uptake is inevitable due to the mounting excitement surrounding the project.
Clearly, the team has devised a substantial and effective approach to address the issue of carbon emissions, paving the way for a sustainable and eco-friendly future.
eTukTuk Melds Crypto With the EVs
eTukTuk (TUK) is a blockchain-based initiative with the primary objective of establishing an ecosystem dedicated to addressing carbon emissions. The project's main focus lies in promoting sustainable transport solutions and leading the transition towards electric vehicle transportation in the future. Simultaneously, eTukTuk aims to offer support to drivers and other stakeholders within the ecosystem.
As a user of eTukTuk, individuals can actively participate in combatting carbon emissions and also receive rewards for their contributions. Additionally, the project introduces the eTukTuk EV, which serves as a cost-effective and dependable alternative to traditional TukTuks. These electric vehicles utilize efficient charging stations, further enhancing their eco-friendly appeal.
eTukTuk has achieved significant milestones recently, solidifying its position as a global phenomenon with a promising trajectory. Its remarkable progress and accolades earned demonstrate the extent of its potential and impact on sustainable transportation and carbon emission reduction.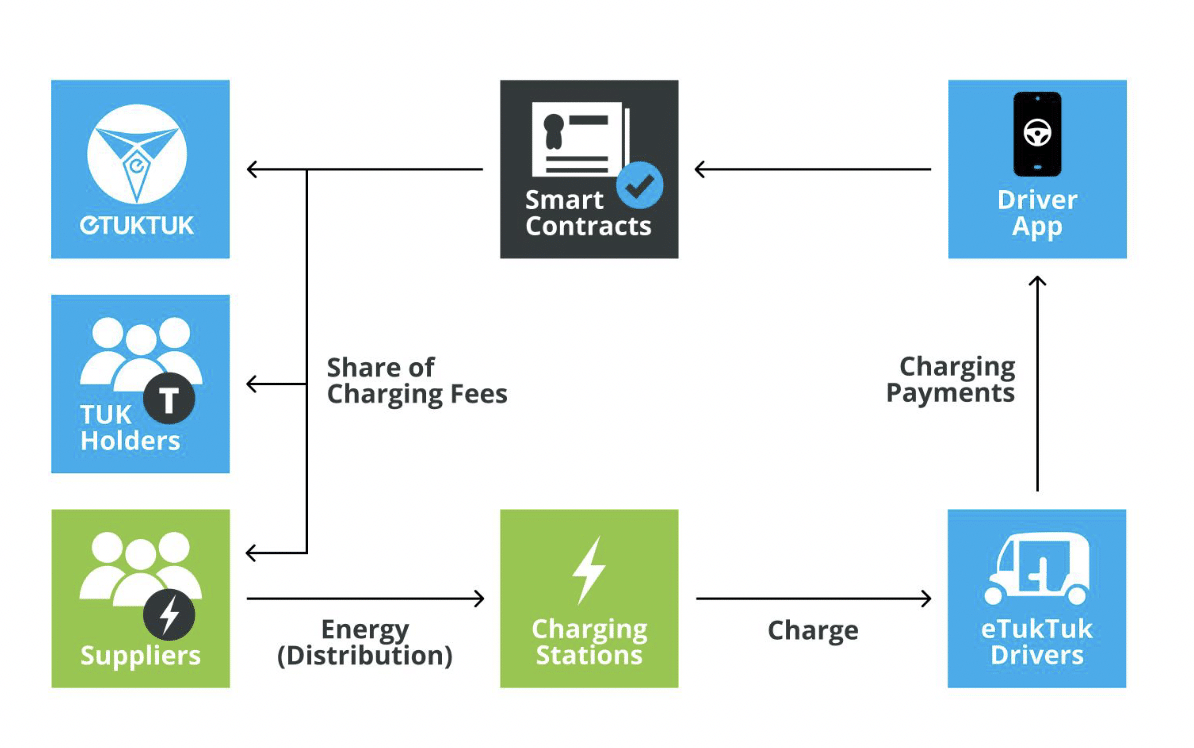 Throughout 2023, eTukTuk has made significant strides, showcasing its immense potential through various developments.
A notable achievement was the strategic integration of BNB Chain's Layer 2 opBNB into its operations. This decision highlights the company's commitment to driving innovation and efficiency while creating opportunities for adopters in the ever-evolving digital landscape.
The switch to BNB Chain was primarily motivated by scalability, as the Proof of Staked Authority (PoSA) consensus mechanism demonstrated remarkable growth in 2023.
Moreover, earlier in the year, eTukTuk made another noteworthy announcement by forming a partnership with The Capital Maharaja Group. The Capital Maharaja Group, a prominent conglomerate in Sri Lanka with over 44 global partnerships, became a 20% equity stakeholder in eTukTuk's Sri Lanka operations. This collaboration marks a significant milestone in the company's journey.
Another remarkable development is eTukTuk's partnership with the Sri Lankan government, wherein over 200 charging station sites will be installed with government assistance. This initiative is expected to yield substantial benefits, with drivers projected to save up to 400% on operational expenditure compared to using fossil fuel-powered TukTuks. Such endeavors reflect eTukTuk's dedication to sustainable solutions and impactful contributions to the transportation sector.
Conclusion
eTukTuk exemplifies the finest qualities of decentralized technology. With its noble cause, the project stands to benefit all stakeholders, making it a potentially revolutionary token in the crypto market. Exploring this project and delving into its social channels is undoubtedly worthwhile for a deeper understanding of its impact and potential.