The best real estate website builders offer a range of features to engage home buyers, from customizable templates to scheduling and appointment booking tools. Realtors and property managers can use these tools to create appealing and effective websites to bring in leads and drive online visibility.
We've reviewed 10 top website builders for real estate and ranked them according to features like ease of use, design capabilities, pricing, and customer support. Our top picks are Wix, GoDaddy, and Webador – read on to see how they measure up as the best real estate website builder.
The 10 Best Real Estate Website Builders Ranked
Many realtors use real estate website builders to create an online presence for their firms. We reviewed 10 of the most popular and effective options to help you determine which is the best fit for your needs.
Check out how Wix and the other entries on our shortlist ranked as the best website builder for real estate agents.
Top Reasons Realtors Need a Website
Real estate agents have to have an online presence to reach today's tech-savvy consumers. Having a website is essential for an effective digital marketing strategy and to drive qualified leads. Here are some key reasons why realtors should consider setting up a professional website:
Generates Awareness
Having a website is key to generating awareness among potential buyers and sellers. According to a survey, 46% of consumers in the United States will pay more for a product or service from a brand they trust, so an easily accessible website is highly beneficial.
With your site, visitors can get an understanding of your background, experience, and expertise in the real estate industry – giving them increased confidence when seeking out properties with you.
Improves Visibility
Having a website improves your local visibility and positioning, allowing you to reach those outside your local market. You'll be able to provide much more detailed information than with other traditional methods such as print.
Drives Engagement
Your website can act as a hub for engaging content that drives lead generation. Using multimedia formats like video and photo galleries helps create an immersive user experience that leads prospects through the sales funnel.
Offers Insight and Education
An effective website can provide useful content to people at the right time so they have the best chance of making an informed decision about their purchase or sale. This also helps build trust with potential clients by helping educate them through this process.
Builds Credibility
As you're competing against thousands of businesses in this sector, having a modern and reliable platform increases credibility with potential buyers and sellers when it comes to making a decision on which agent they want to go with.
What Does a Real Estate Website Need?
When it comes to creating a successful real estate website, there are several essential components that will help it to be effective. These include:
Professional Templates
An attractive template can help your website stand out from the competition and draw visitors in. A professionally designed theme will make it easier for buyers to browse through listings and contact you with inquiries.
SEO Tools
Now more than ever, it's essential to implement SEO on your website to maximize the chance of potential buyers finding you in online searches.
With 68% of online experiences beginning with a search, optimizing titles, meta descriptions, and content can help search engines better understand what your site is about and assist in delivering higher-ranking results. By taking advantage of SEO tools, you can give your website that extra edge to reach its full potential.
Security Features
Ensuring your website is protected from cyber-attacks and malicious content should be one of the top priorities when building a real estate website, as it will help ensure customer trust and loyalty over the long run.
Leveraging tools such as SSL certificates, secure hosting plans, and malware prevention systems are just some of the measures that can be taken to safeguard your site from potential security risks.
Integrating social media with your website can be a powerful tool for generating leads and boosting brand awareness, with shareable listings that can easily be posted on Twitter, Facebook, and LinkedIn pages or a direct contact button allowing visitors to reach out to you directly.
Interestingly, more than half of the world now uses social media – 60% of people globally – making it ever more important to capitalize on these channels.
Marketing Tools
Reaching potential customers outside of organic search traffic is just as important. Tools for email marketing campaigns and pay-per-click (PPC) advertising allow you to target users based on their interests and location.driving more relevant leads for your business than traditional marketing methods alone.
Some tools may be included with a website builder, but there are many more that you can upgrade to.
CRM capabilities
A Customer Relationship Management (CRM) system allows you to store information through a customer's journey from initial inquiry all the way to conversion by compiling data on one centralized platform that provides insights into user behaviors. You'll likely need a third-party provider for a full CRM toolset.
Calendar and Appointment Management
Appointment management and calendar tools are essential for streamlining the process of managing bookings, keeping track of availability, creating invoices, and scheduling follow-up tasks with integrations that will assist in automating repetitive tasks.
Email Management
A great real estate website will be able to provide functionality for creating and managing emails, either natively or via integrations, from bulk sending follow-ups after viewings to automated housing opportunity notifications.
The Market's Best Real Estate Web Designers Reviewed
We comprehensively reviewed all of the top real estate web designers on the market to give you an impartial assessment of their services. Some of the options we believe deliver the best value for money include Wix, GoDaddy, and Webador.
1. Wix — Best Choice for Real Estate Agents
Wix is a popular website builder renowned for its wide selection of real estate-specific templates and features. It's a great choice for creating a real estate website quickly and easily.
With Wix, you get all the tools necessary to put together an eye-catching design, with drag-and-drop functionality, as well as plenty of opportunities to customize the site to reflect your business's identity and increase effectiveness.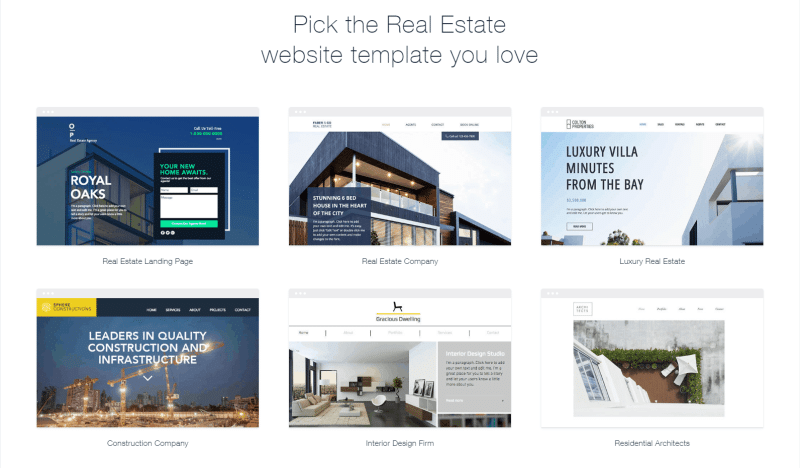 | | | | | | |
| --- | --- | --- | --- | --- | --- |
| Best For | Starting Price | Free Custom Domain | Free Version | Standout Features on Cheapest Plan | Ecommerce on Starter Plan |
| Best Overall | $16/month | Yes | Yes | Custom Templates | No |
Wix has ready-made templates designed specifically for real estate businesses, so they come equipped with industry-relevant features such as listing management and animation capabilities to highlight attractive properties.
The platform offers advanced business solutions to streamline your workflow and increase profitability. Its integrated ecommerce solution allows customers to make purchases directly from your site, while its scheduling software helps you keep track of all your client appointments in one easy-to-access place.
This comprehensive suite of business tools also includes marketing services such as SEO optimization and branding tools to help advertise your brand and attract more visitors.
It's worth noting, however, that visitor analytics aren't available on Wix's free or Combo plans. Overall, though, Wix provides an impressive selection of features and services at a great price to help you create your perfect real estate website.
Pricing
Adapting to a variety of business needs, Wix provides an appropriate option for every stage of growth – starting from the Enterprise plan, which provides comprehensive features including unlimited collaborators, multi-site management, and a dedicated success manager.
For scaling businesses, the Business Elite plan offers advanced marketing tools, unlimited storage, and advanced ecommerce capabilities.
On the other hand, the Business, Core, and Light plans cater to growing, engaging, and basic needs respectively, with varying levels of collaborators, storage, and features like marketing tools and payment acceptance.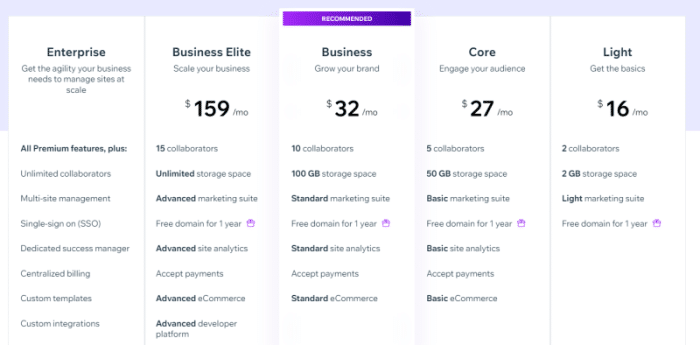 Pros
AI (ADI Tech) tailors site creation to preferences
SEO suggestions for better search visibility
Over 300 app integrations
Customizable listing management
Cons
Visitor analytics aren't available on free or Light plans
2. GoDaddy — Exceptional MLS and IDX Integrations
GoDaddy makes it easy to build a real estate website from start to finish. For the busy realtor or property manager, this is an invaluable tool.
Known as one of the cheapest domain hosting services, you can create a stylish and interactive site in minutes featuring MLS/IDX Real Estate Listing Integration, WordPress integration, and even a real estate domain.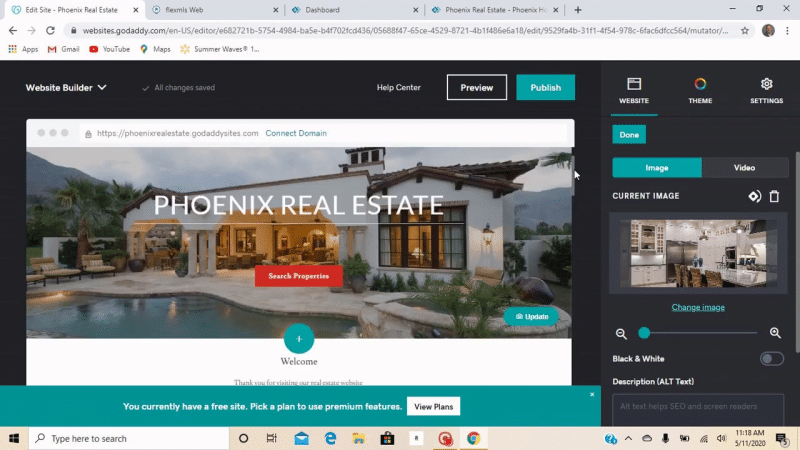 | | | | | | |
| --- | --- | --- | --- | --- | --- |
| Best For | Starting Price | Free Custom Domain | Free Version | Standout Features on Cheapest Plan | Ecommerce on Starter Plan |
| Creating Listings | $9.99/month | Yes | Yes | MLS/IDX Integration | No |
The MLS/IDX Real Estate Listing Integration is one of GoDaddy's platform's standout features, allowing you to turn property listings into sales in no time.
The dedicated listing section allows for detailed descriptions of each individual home so visitors have access to all pertinent information. In addition, this innovative feature gives customers the ability to make direct offers on homes without having to make any further contact.
GoDaddy also allows users access to one of the most powerful content management systems around with its WordPress integration. This feature allows realtors and property managers to customize their sites as much or as little as they'd like without having to employ the services of an outside source.
GoDaddy also provides clients with a custom real estate domain, making it easy for potential buyers to search and find your site without extra clicking.
This feature adds an extra layer of credibility to your website, as customers will be assured they're dealing with a recognized brand. It's worth considering that GoDaddy doesn't offer a free site transfer, though. For those looking to switch domains, the move may incur some added costs.
Pricing
The Basic plan includes website building, marketing tools, and payments. The Premium plan adds appointment scheduling and enhanced marketing. The Commerce plan enables online sales with marketplace integration. For more automation, the Commerce Plus plan is available.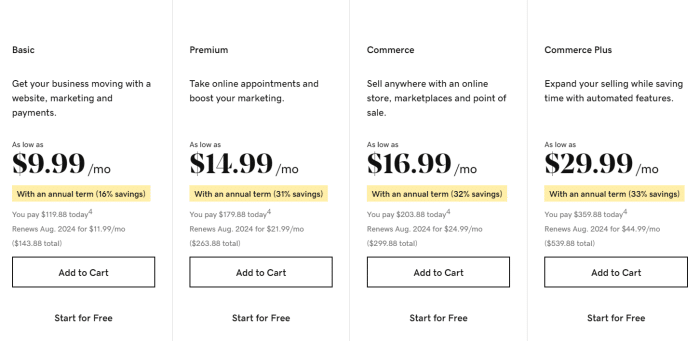 Pros
Personalized recommendations to improve website performance
Free domain registration for first-term
30-day money-back guarantee
24/7 support
3. Webador — Cheapest Real Estate Website Creator
Webador's website builder provides real estate professionals with an easy and effective way to create their own professional websites. Webador offers a variety of customizable templates, so users are sure to find something that matches their business needs.
In addition, Webador is equipped with powerful ecommerce capabilities, making it possible for users to launch a fully functioning web shop with credit card payments and stock management integrated into the platform.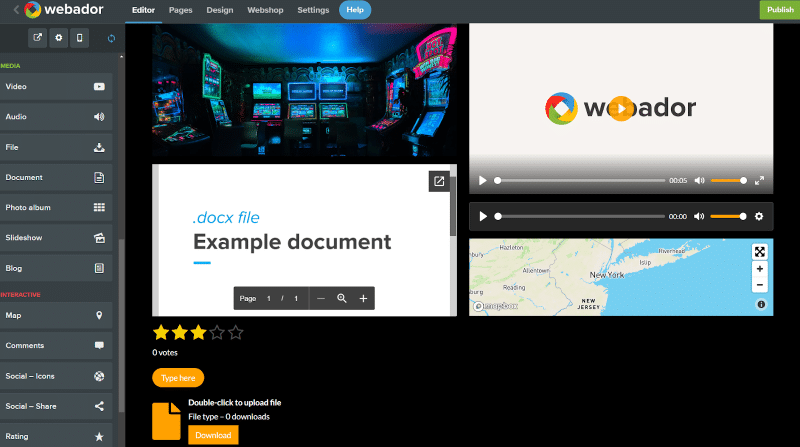 | | | | | | |
| --- | --- | --- | --- | --- | --- |
| Best For | Starting Price | Free Custom Domain | Free Version | Standout Features on Cheapest Plan | Ecommerce on Starter Plan |
| Budget-Friendly | $5.50/month | Yes | 3 Months | Visitor Report | Yes |
What sets Webador apart from other website builders is its Lead Tracking feature, which helps you to track and analyze the origins of your visitors and find new leads.
With this feature, you can easily follow up on all your potential customers and increase revenue. The Visitor Report tool gives you insight into where your customers come from so you can better strategize for success.
Webador's webshops are some of the best in the industry. You'll have access to stock management tools as well as integration with credit card payments so that buying online is easy for your customers.
Furthermore, all Webador sites come standard with faster loading times and are mobile-friendly, meaning they'll look great regardless of the device used for viewing them.
Finally, should you run into any issues while setting up or optimizing your real estate website on Webador, there's no need to worry – their customer support team is always available to assist you in getting the site perfect for launch.
Although Webador does lack some template options compared to other website builders, this shouldn't be an issue if aesthetics aren't as important for your business as functionality.
Pricing
With the first three months completely free, real estate professionals can effortlessly establish their online footprint with Webador.
Webador Business stands out with its powerful online listing capability, which is perfect for ambitious realtors seeking to showcase and sell their listings and services. Webador Pro's personal mailbox feature elevates professionalism and client communication.
Webador Lite offers a personalized domain name, empowering users to establish a distinctive online presence. Meanwhile, Webador Free caters to starting realtors, providing a cost-free platform for basic website builders.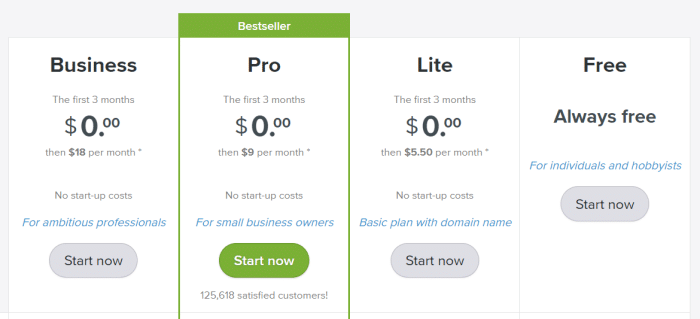 Pros
Integrated email marketing automation
Ecommerce tools with credit cards and stock management
SEO resources to help sites rank higher
Unique interactive pop-up and notification builder
Cons
Limited templates compared to platforms like Wix
4. Squarespace — Simplified Calendar and Invoice Management
Squarespace is an intuitive, all-in-one website builder that helps real estate firms and agents create a visually appealing online presence with ease. Its comprehensive platform allows users to schedule viewings, manage invoices, and host video conferencing.
For real estate professionals who need a reliable web solution for their business, Squarespace provides outstanding features designed specifically for the industry.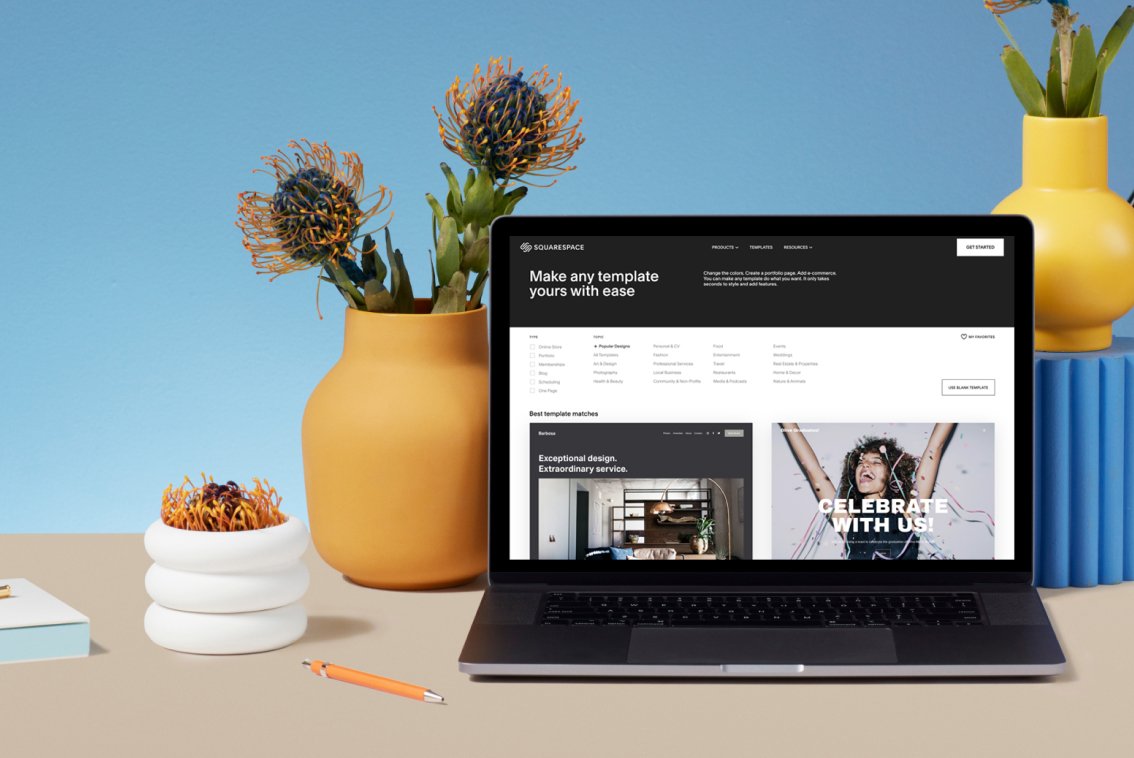 | | | | | | |
| --- | --- | --- | --- | --- | --- |
| Best For | Starting Price | Free Custom Domain | Free Version | Standout Features on Cheapest Plan | Ecommerce on Starter Plan |
| Scheduling | $16/month | Yes | 14 Days | Calendar Coordination | No |
One of the key benefits of using Squarespace when creating a real estate website is its calendar coordination feature, which makes it easy to track showings and potential buyers' interests.
Users can conveniently post upcoming open house events, notify contacts about upcoming visits, or generate forms for customers waiting in line – all from one unified dashboard interface.
Furthermore, this timetable tool helps agents easily organize details such as dates and times so they never miss or double-book important meetings or appointments.
Invoicing is another essential tool to manage financial transactions directly on your Squarespace site. This feature enables clients to pay bills securely right from the convenience of their internet browser without ever having to leave your website page.
Moreover, users can also use the integrated video conferencing feature to help give potential customers an immersive property viewing experience without having to attend the showing personally.
While Squarespace does not offer a free version, its comprehensive platform features make it worth the price for real estate professionals needing a reliable website solution.
Pricing
Squarespace's pricing options for real estate businesses begin with the Personal plan, providing customizable templates for mobile-optimized property websites. The Business plan extends to integrated ecommerce and advanced analytics with a 3% transaction fee and is geared towards audience growth and payment initiation, including advanced website analytics and checkout on your domain.
In contrast, the Commerce Basic plan, available for $27 per month, goes a step further by offering powerful merchandising tools and features, all without transaction fees.

Pros
Large selection of templates ready for launch
Easy to customize with own images
Intuitive backend design
All-inclusive platform with built-in website analytics
Cons
Intricate customization options might be overwhelming for beginners
5. Shopify — Striking Imagery and Functional Filters
Shopify has been the go-to choice for many businesses, even more so now with its powerful tools dedicated to the real estate industry. With Shopify, real estate entrepreneurs can easily create and manage efficient online stores with numerous features and a custom-tailored design that reflects their distinct brand identity.
The platform stands out as one of the best platforms in the market, providing users with an intuitive drag-and-drop interface, customizable themes optimized for the presentation of properties, functional filters, and flyers tailored toward homeowners searching for their dream home.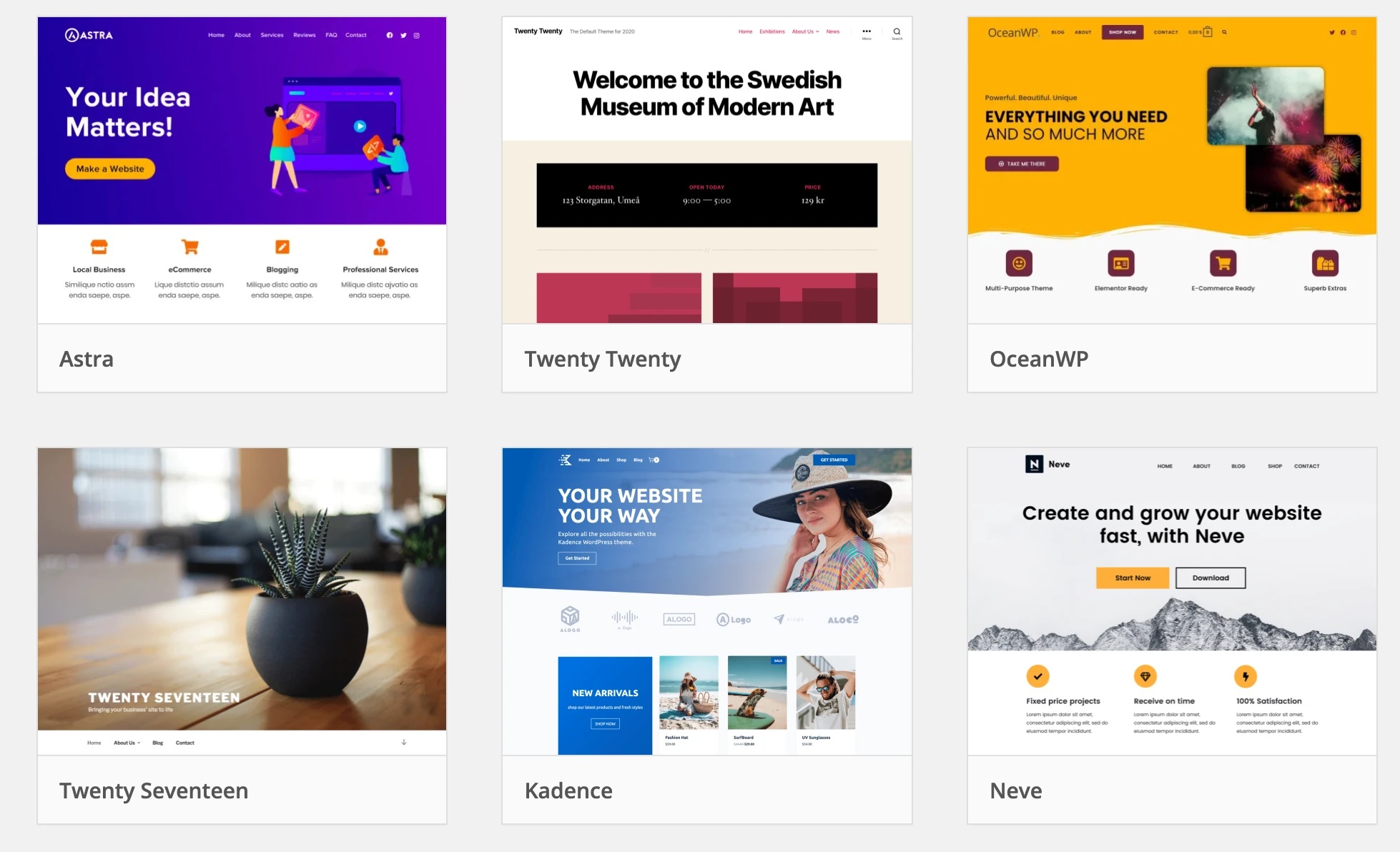 | | | | | | |
| --- | --- | --- | --- | --- | --- |
| Best For | Starting Price | Free Custom Domain | Free Version | Standout Features on Cheapest Plan | Ecommerce on Starter Plan |
| Showcasing | $39/month | Yes | 3 Days | Real-Estate Flyers | Yes |
Shopify's functional filters allow customers to find properties quickly based on criteria such as location or price range. It even supports geolocations and maps, making it easier for buyers to identify listings with ease.
It also helps entrepreneurs make marketing material such as flyers without having to hire external providers, allowing them to spend less while ensuring quality output.
One unique feature Shopify offers is its Create Real Estate Flyer tool. This allows professional real estate agents and brokers alike to access high-quality images of their listed properties, making promotions more effective – no templates and real estate website designers needed.
Although pricey compared to other platforms, Shopify can save a significant amount of money in the long run due to its scalability. Overall, entrepreneurs who wish to save time and money while presenting their properties beautifully will find Shopify an excellent value for money.
Pricing
The Basic Plan suits small enterprises, covering store setup, product shipping, and payments. The Advanced Plan is ideal for medium to large real estate businesses, offering advanced reporting and brand expansion features.
The Plus Plan is designed for high-volume real estate enterprises, with exclusive tools like customizable checkouts and the lowest transaction fees.

Pros
Allows diverse selling through multiple channels
6,000+ app integrations
24/7 customer service
Abandoned cart recovery
Cons
Costs more than other comparable tools
6. Square — Effortless Drag-and-Drop Design
Square is best known as a point-of-sale (POS) system provider, but they also offer a website builder for creating real estate websites for agents – perfect for those new to web creation.
The platform's website builder is incredibly user-friendly, with styling tools allowing users to customize the color scheme, fonts, and image shapes apart from over 500 plus templates already available.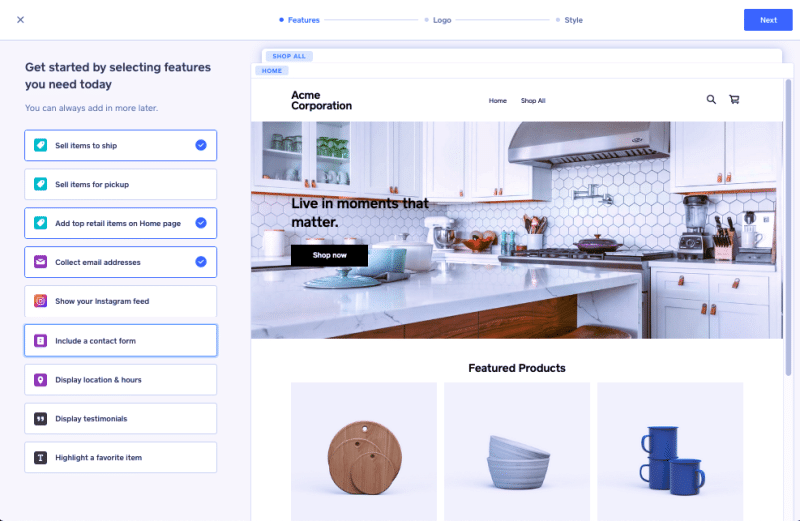 | | | | | | |
| --- | --- | --- | --- | --- | --- |
| Best For | Starting Price | Free Custom Domain | Free Version | Standout Features on Cheapest Plan | Ecommerce on Starter Plan |
| Beginners | $29/month | Yes | Yes | Plan and Hype Events | Yes |
For beginners and those who are looking for quick setup times, Square offers a wide selection of customizable templates and tools. With drag-and-drop widgets and design tools such as font styling, color palettes, and background images, agents can make their websites appear professional yet visually appealing.
Where Square excels even further in regard to its real estate capabilities is allowing users to schedule appointments online or plan events such as open houses or webinars directly from their websites.
When you use the built-in scheduling tool, customers can easily view your availability right when visiting your site and book an appointment or register for an event without any additional effort needed on behalf of yourself or a staff member.
However, it's worth considering that the customization options may be limited when using Square. While the platform does have some styling capabilities, advanced HTML or CSS coding must be done outside of the website builder to really customize certain aspects.
Pricing
The Free tier allows selling in various settings without setup or monthly fees, only charging for payments processed. The Plus tier provides advanced features for real estate professionals, with the flexibility to upgrade or cancel. For more complex operations, a custom plan is available, potentially offering tailored processing rates.

Pros
Seamless integration of payment processing for deposits
Built-in inventory management system
Free domain for paid plans
Built-in marketing tools
Cons
Limited customization options
7. Ucraft — Highly Customized Websites for Realtors
Ucraft is an ideal platform for real estate businesses looking to build and manage their website.
Created with customization in mind, this website builder has a comprehensive suite of features enabling users to easily create multilingual websites, set permissions for team collaboration, pick from ready-made layouts, or make use of custom Google fonts along with design options and get metrics from the Hoory AI Assistant.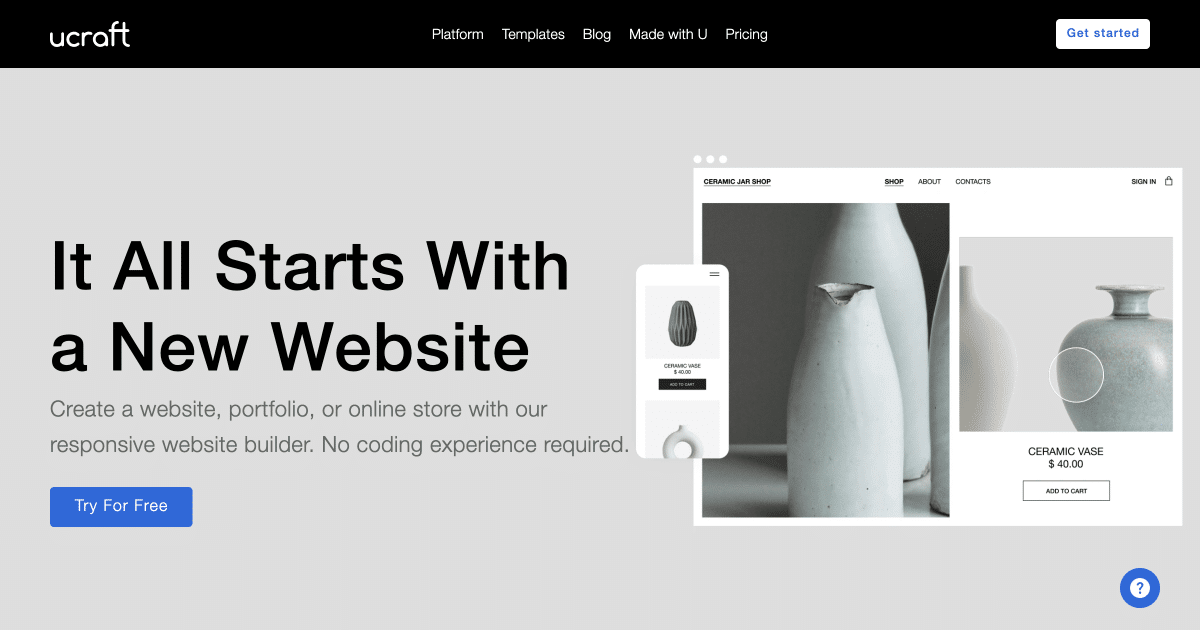 | | | | | | |
| --- | --- | --- | --- | --- | --- |
| Best For | Starting Price | Free Custom Domain | Free Version | Standout Features on Cheapest Plan | Ecommerce on Starter Plan |
| Customization | $10/month | Yes | 14 Days | Professional Logo Maker | Yes |
Ucraft includes a logo maker so you can customize your branding across all marketing channels, both online and offline.
Even if this website builder isn't considered one of the easiest drag-and-drop platforms out there today, it does provide a lot more features than other sites do, allowing more control over aspects such as security and privacy geolocation, among others.
The platform enables real estate businesses to set up automated support using its Hoory AI Assistant feature, which evaluates customer experience on the site, making sure customers have positive interactions throughout their visit by providing necessary help at vital moments within onboarding, booking, and checkout processes.
Following customers' behavior, the AI evaluates user experience and looks for potential issues to prevent them from happening. Moreover, Ucraft offers localization capabilities, making your website available in different languages and enabling it to reach a larger audience.
Lastly, those looking into Ucraft will be pleased to find that they offer affordable pricing plans and a 14-day free trial – letting you test and explore all the features this website builder offers before deciding whether it's right for you.
Pricing
Ucraft's free plan is a great starting point for real estate businesses. It allows you to create a real estate website with essential features. For more advanced options, the Pro Website plan offers unlimited bandwidth and enhanced elements, while the Pro Shop plan introduces ecommerce capabilities.
The highest-tier Unlimited plan is designed for comprehensive needs, including multilingual support and membership features. All plans come with a free domain, and additional features are available through the Essentials Plan.

Pros
Ideal for delivering eye-catching images
Users can connect a domain for free
Built-in security and analytics features
Free logo maker available
Cons
Not as user-friendly as drag-and-drop builders or design-assisted platforms
8. IONOS — Responsive Design and SEO Focus
IONOS is a go-to choice for those seeking to create websites for real estate agents. SEO and design are two critical components of a great website, and IONOS has both covered with its features.
With their responsive design, you can easily create a user-friendly experience on desktop and mobile screens alike. Additionally, the built-in privacy tools ensure that information between agents and their customers is secure throughout each transaction. And to cap it all off, they also guarantee uptime for your website at 99.9%.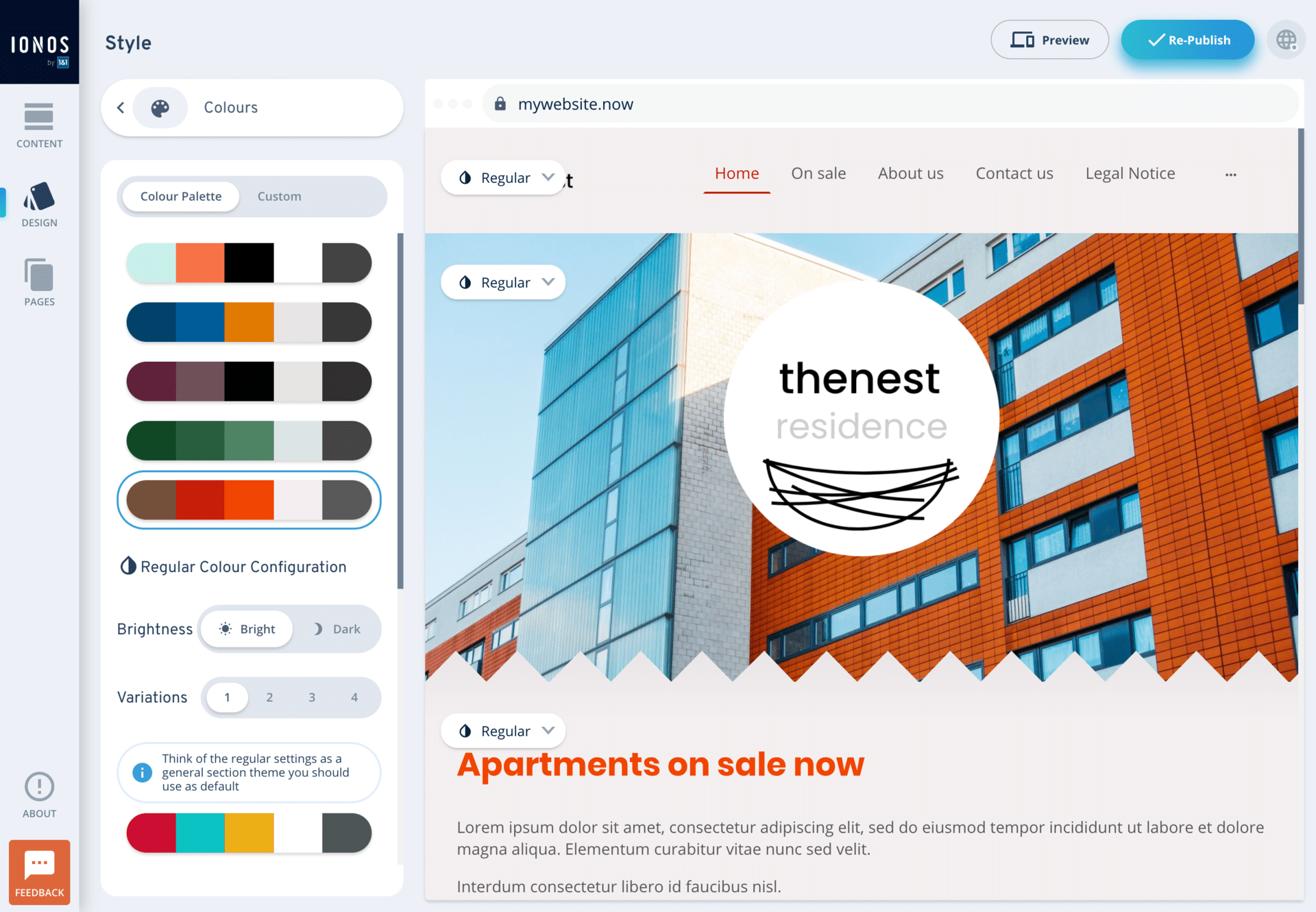 | | | | | | |
| --- | --- | --- | --- | --- | --- |
| Best For | Starting Price | Free Custom Domain | Free Version | Standout Features on Cheapest Plan | Ecommerce on Starter Plan |
| SEO | $1/month | Yes | 30 Days | SEO-Focused Responsive Design | Yes |
IONOS's SEO-focused design uses minimal code customization to ensure your site automatically adjusts to the screen and device. This will make sure anyone visiting your site will have an easy-to-navigate experience with appealing visuals.
As most people use mobile devices for browsing, this feature makes IONOS highly recommended for creating a professional real estate website.
IONOS also provides several privacy tools that are customizable depending on one's location. Whether it comes to sharing address information, talking about neighborhoods, or more sensitive data like financial records, agents and customers can look forward to a secure transaction.
Not only do agents know their client's data is being handled properly, but clients will be trusting when doing business with an agent provided by IONOS.
With its Guaranteed Uptime feature, your website is promised over 99% uptime in any given month of use for maximum availability. This guarantee even supports changes made during critical periods such as holidays and other special days typically associated with real estate transactions.
Having considerable experience with ecommerce websites and having partnered up with major hosting companies, you can trust that this feature will keep your website running smoothly for years to come.
Pricing
IONOS offers a range of plans designed for real estate businesses, each with significant discounts for the first six months. From basic website building to advanced online store features, IONOS provides tailored options.
These plans include domain registration, professional email services, customizable templates, and storage options. As you scale up, you'll access more features like advanced editing, unlimited web pages, and SEO optimization tools, ensuring your real estate business can establish a strong online presence.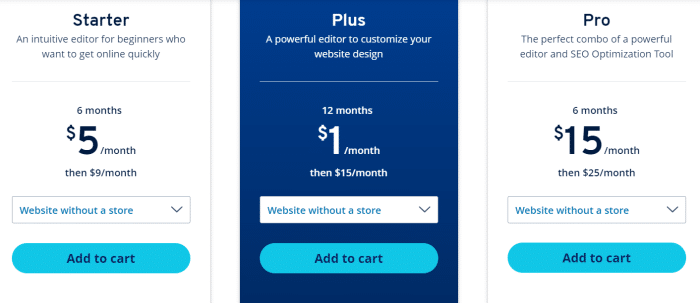 Pros
Affordable introductory rates as low as $1 per month
Unlimited storage on Business and Expert plans
Fast website load speeds
Free Wildcard SSL certificate
Cons
Upselling can lead to higher costs than initially anticipated
9. Weebly — Long-Term Digital Marketing Solution
Weebly, in terms of real estate websites, is one of the best website builders for real estate agents who are just starting out and want to create a powerful, professional website without any technical skills.
The platform offers integrated marketing tools to help real estate agents find and market to new customers quickly, such as Facebook ads, automated email campaigns, SEO tools, and AdWords credit.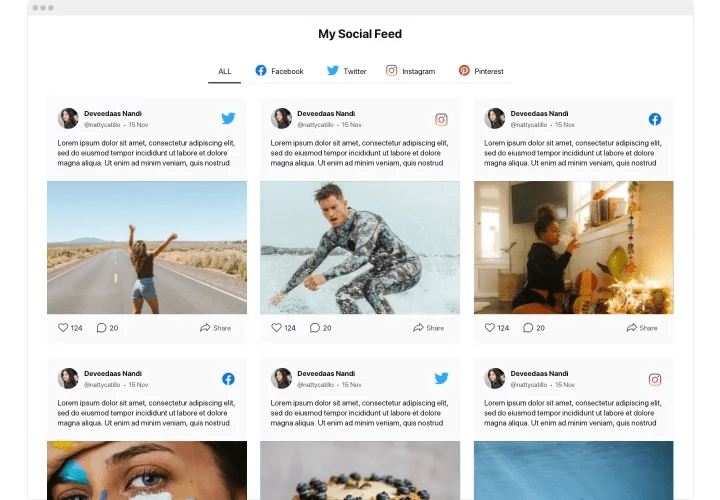 | | | | | | |
| --- | --- | --- | --- | --- | --- |
| Best For | Starting Price | Free Custom Domain | Free Version | Standout Features on Cheapest Plan | Ecommerce on Starter Plan |
| Digital Marketing | $10/month | Yes | Yes | Integrated Social Media Marketing | Yes |
When it comes to digital marketing, Weebly provides all of the key features that real estate professionals need. Firstly, it focuses on SEO optimization so your website appears at the top of search engine results pages (SERPs).
It also includes integrated social media marketing capabilities such as Facebook Ads and creating customized landing pages tailored to target specific customer segments.
To give users an even bigger boost when getting started online, Weebly also offers Adwords credit, allowing promotional activities on Google Platforms (such as search and display ads) without spending any money upfront. This can be a game-changer for many real estate firms looking to grow their online presence.
Finally, users also benefit from Weebly's excellent customer support. Agents can access a range of helpful tutorials and FAQs through the Weebly website, as well as professional email, phone, and chat support should any issues arise.
The only thing worth noting here is that unless you opt for one of the more expensive plans, users may be subject to square ads – something to be aware of when budgeting.
Pricing
Weebly offers a tiered pricing structure, starting with a Free plan that covers basic site features and SSL security. For real estate businesses looking to enhance their online presence, Weebly's Professional and Performance plans provide advanced marketing tools such as SEO, lead capture, and pop-up notifications.
Pros
Widget-based site builder
Ecommerce capabilities allow users to sell unlimited items (U.S. only)
No programming skills or real estate web designers required
10. Systeme.io — Email Marketing and Sales Funnel Optimization
Systeme.io comes highly recommended as one of the best real estate agent website builders. The platform offers a fast and easy-to-use web design with professional templates, a drag-and-drop editor, and more features that are tailored specifically for real estate professionals.
Easily manage multiple email marketing integrations, set up sales funnels, and create and design blogs – Systeme.io is packed with helpful resources to start your online business off right.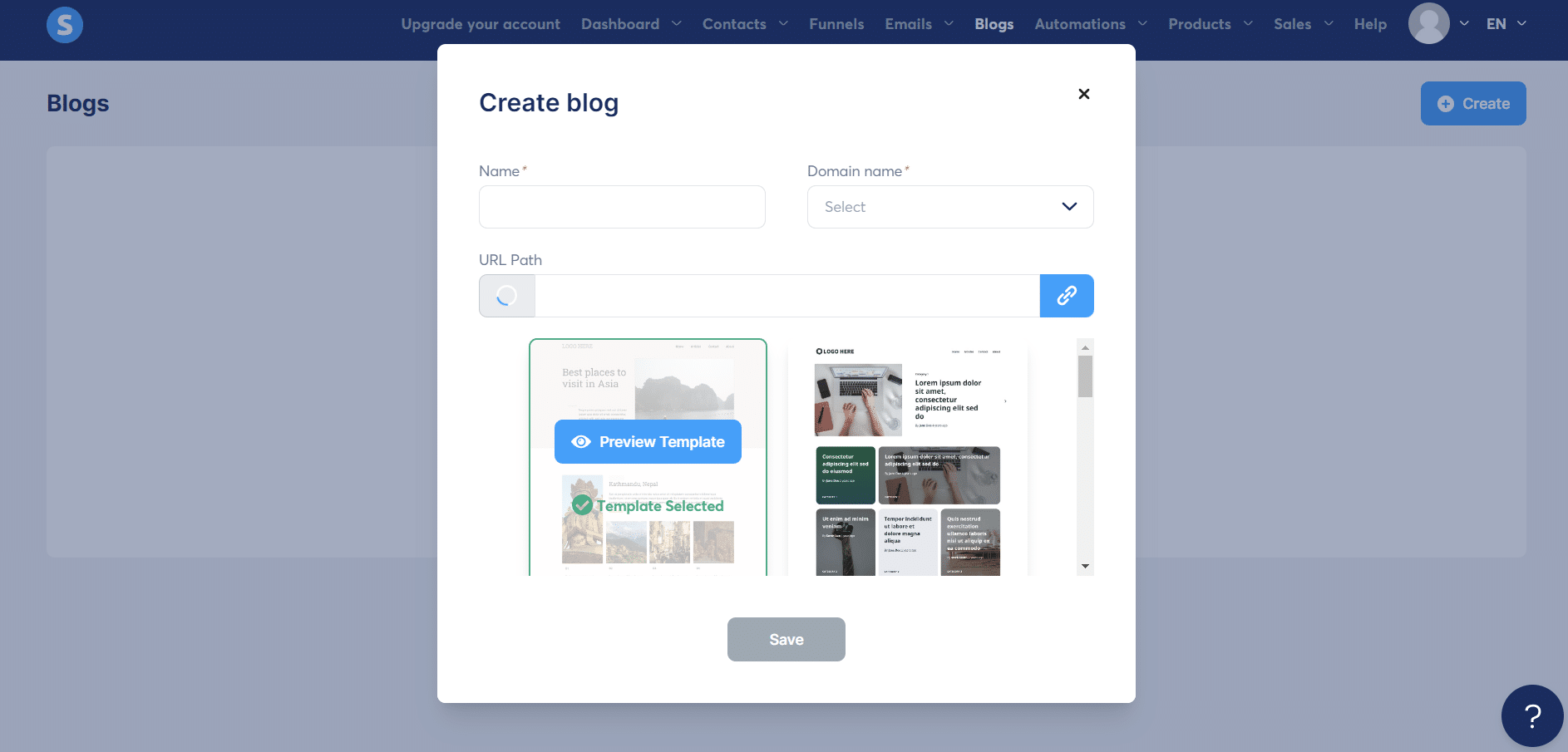 | | | | | | |
| --- | --- | --- | --- | --- | --- |
| Best For | Starting Price | Free Custom Domain | Free Version | Standout Features on Cheapest Plan | Ecommerce on Starter Plan |
| Email Marketing | $27/month | Yes | Yes | Multiple Email Marketing Integrations | Yes |
Systeme.io is one of the best websites for real estate agents as it offers tailored functions like multiple email marketing integration, sales funnels ready to be set up in minutes, and the possibility of creating free forever accounts.
This combination gives users the opportunity to maximize their reach by targeting larger audiences without spending too much time on constructing campaigns from scratch – everything just works together automatically.
Systeme.io's integrations are a standout feature, allowing users to select from over 20 different email service providers, like MailChimp and ConvertKit, to send newsletters and campaigns with ease.
With Marketers being given access directly through their platform interface, this makes it super simple for them to create detailed Automation and workflows, which essentially run on autopilot. They can focus on other areas of their business instead.
Another great feature is the sales funnel capability. With a few simple clicks, users are able to set up entire campaigns, from Landing and Sales Pages to Upsells and Downsells, without any coding or programming experience.
The free forever account allows real estate entrepreneurs lacking technical knowledge and budget constraints access to Systeme.io's building functionality, making it an awesome option for those just getting started online.
Pricing
Systeme.io offers a range of plans tailored to different needs, from a free option to Startup, Webinar, and Unlimited plans. The Free plan provides essential features like unlimited email sending, one sales funnel, and basic automation, suitable for smaller user bases.
The Startup plan offers increased capacity for contacts, multiple sales funnels, and more advanced automation. The Webinar plan is designed for advanced users, providing unlimited contacts, sales funnels, and advanced automated workflows, along with features like evergreen webinars and community support.
The Unlimited plan offers unrestricted access to all features for unlimited contacts, sales funnels, and additional perks such as running your affiliate program and personalized coaching sessions.

Pros
User-friendly with drag-and-drop builder and pre-designed templates
All-in-one platform to save time and money
Ability to automate business processes, including marketing automation
Cons
Limited design freedom with few design blocks and a limited dashboard
The Market's Best Real Estate Web Designers Reviewed
Here's a comparison table for a quick guide to the market's best real estate web designers in terms of service capabilities, cost-effectiveness, and experience.
| | | | | | | |
| --- | --- | --- | --- | --- | --- | --- |
| Best Website Builders For Real Estate | Best For | Starting Price | Free Custom Domain | Free Version | Standout Features on Cheapest Plan | Ecommerce on Starter Plan |
| Wix | Best Overall | $16/month | Yes | Yes | Custom Templates | No |
| GoDaddy | Creating Listings | $16/month | Yes | Yes | MLS/IDX Integration | No |
| Webador | Budget-Friendly | $5.50/month | Yes | 3 Months | Visitor Report | Yes |
| Squarespace | Scheduling | $16/month | Yes | 14 Days | Calendar Coordination | No |
| Shopify | Showcasing | $39/month | Yes | 3 Days | Real-Estate Flyers | Yes |
| Square | Beginners | $29/month | Yes | Yes | Plan and Hype Events | Yes |
| Ucraft | Customization | $10/month | Yes | 14 Days | Professional Logo Maker | Yes |
| IONOS | SEO | $1/month | Yes | 30 Days | SEO-Focused Responsive Design | Yes |
| Weebly | Digital Marketing | $10/month | Yes | Yes | Integrated Social Media Marketing | Yes |
| Systeme.io | Email Marketing | $27/month | Yes | Yes | Multiple Email Marketing Integrations | Yes |
Factors to Consider When Comparing Realtor Website Builders
The real estate industry has been steadily building up momentum in recent years, with the value of the Real Estate market reaching
$113.6tn in 2023
. Consequently, more and more realtors are investing in website builders to tap into this growth and further their businesses.
Website builders can help realtors get started online quickly and easily, allowing them to get their message out there to potential clients, create engaging content that users positively respond to, and effectively advertise their skillset.
When comparing different website builders, there are some key factors that should be considered to ensure the right choice is made:
SEO and CRM Features
Having robust SEO functionality (search engine optimization) is important for any website's success–it ensures visibility on search engines like Google and Bing when potential customers search for related terms or keywords.
Also, having effective CRM features (customer relationship management) will enable realtors to keep track of leads and nurture relationships with those who may become clients later down the line. It's worth researching the SEO/CRM features available on various platforms as part of the comparison process.
If you want a separate real estate CRM, check out our reviews of the best real estate CRM solutions.
Use Case and Customization
Consider what type of use case this website serves – will it be used solely as a digital business card to introduce yourself with 120-230 plain text characters/long bio links? Or do you need advanced features such as appointment scheduling?
Linking your listings to Google Maps
can help potential clients understand the full story.
Realtor websites often have very specific requirements, so ensure the website builder being assessed supports sufficient customization options to meet these needs.
Domain and Hosting
Domain and hosting are integral components of a real estate website design. Check what plans are offered and how reliable they are.
Uptime is key; customers won't be able to look at your information if the site is down. What type of support do they offer (e.g., chat, support tickets)? Additionally, look into any extra features that may be on offer, such as email hosting or certificate security (SSL).
Pricing and Scalability
Figure out what budget you have set aside for website building before even beginning analysis of different platforms. You want to avoid unpleasant surprises when setting up a company's finances.
It's also important to consider scalability – can additional services or features be added in the future if required without breaking the bank? Is there an option for growth while remaining within budget? Look into each platform carefully to review all pricing structures before making a commitment.
Ease Of Use and Reviews
The usability factor should not be overlooked when choosing which platform to go with. Make sure the interface is intuitive; it should provide guidance rather than getting stuck in the settings and not knowing how to get out.
Read online reviews, as these can provide great insight into whether a platform is providing service as expected or if there are any setbacks not stated by the promoter beforehand. Also, look for awards or recognitions of platforms.
How to Build a Professional Realtor Website: A Quick Guide
Creating a professional realtor website is an important step in succeeding in the real estate industry. A website can help you generate leads, showcase listings, and build credibility for your business. Here's a quick guide on how to build a professional realtor website:
Step 1 – Choose a Website Builder
Select a website builder. We'll use Wix for this example.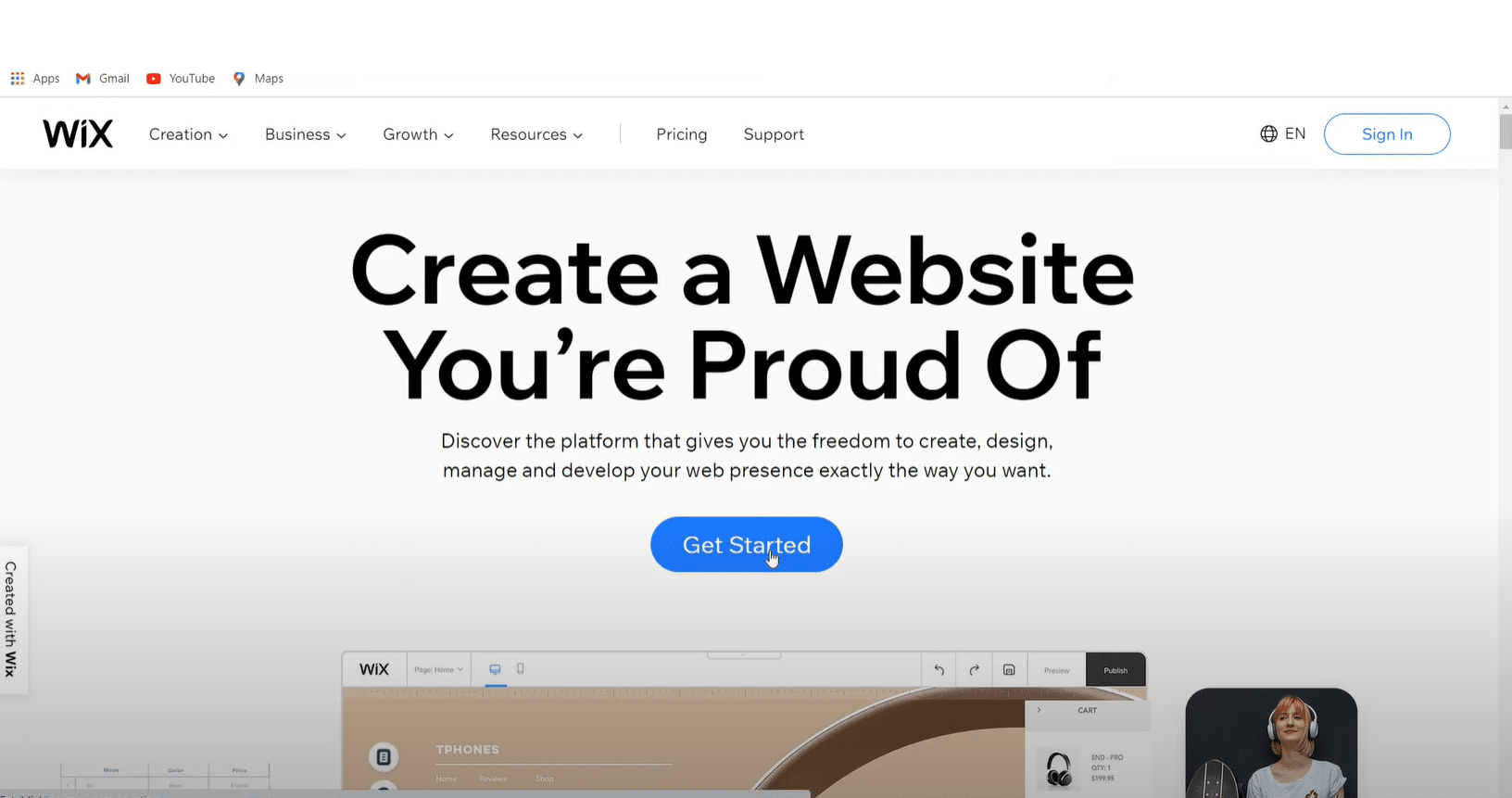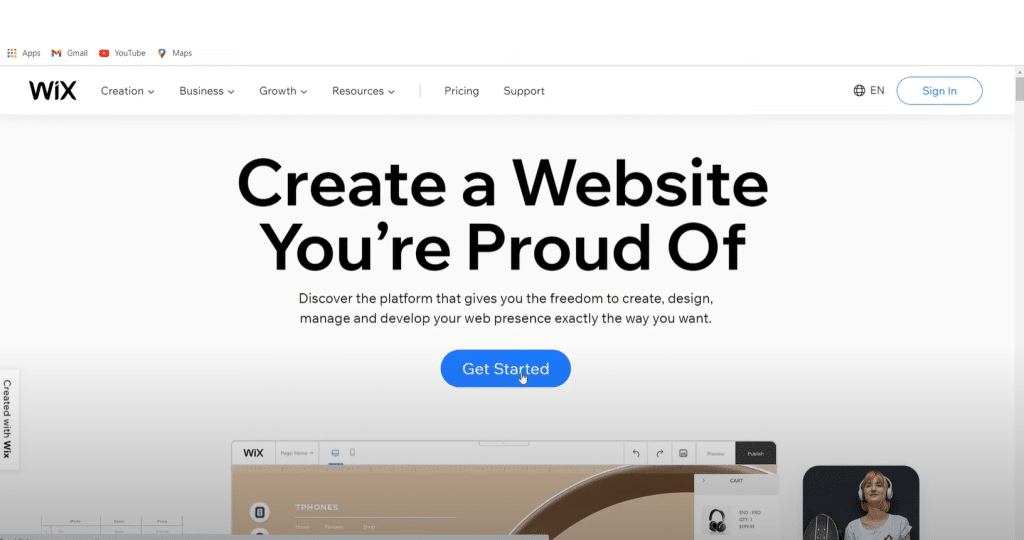 Step 2 – Sign Up and Access Dashboard
Sign up on the Wix website and log in to access your dashboard.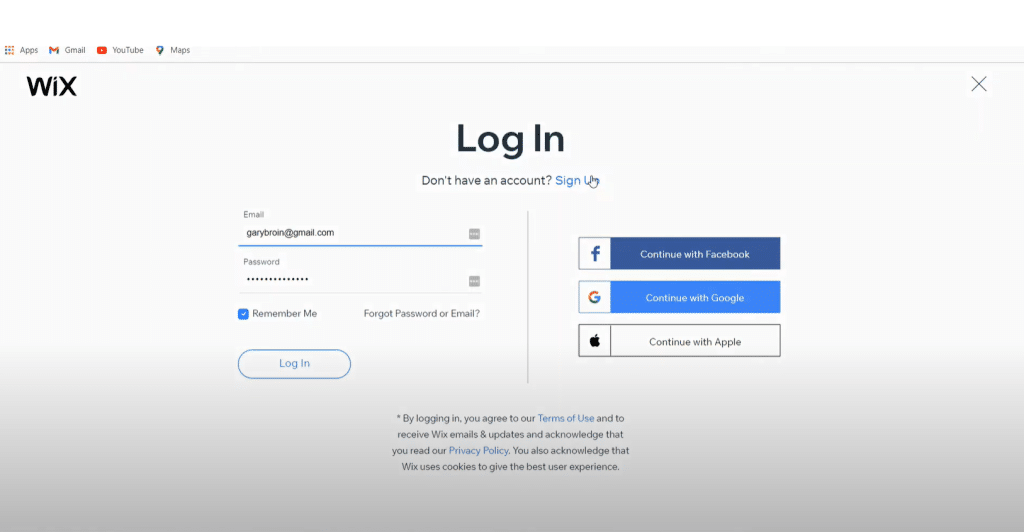 Step 3 – Pick a Template
Browse Wix's template library and choose a real estate template.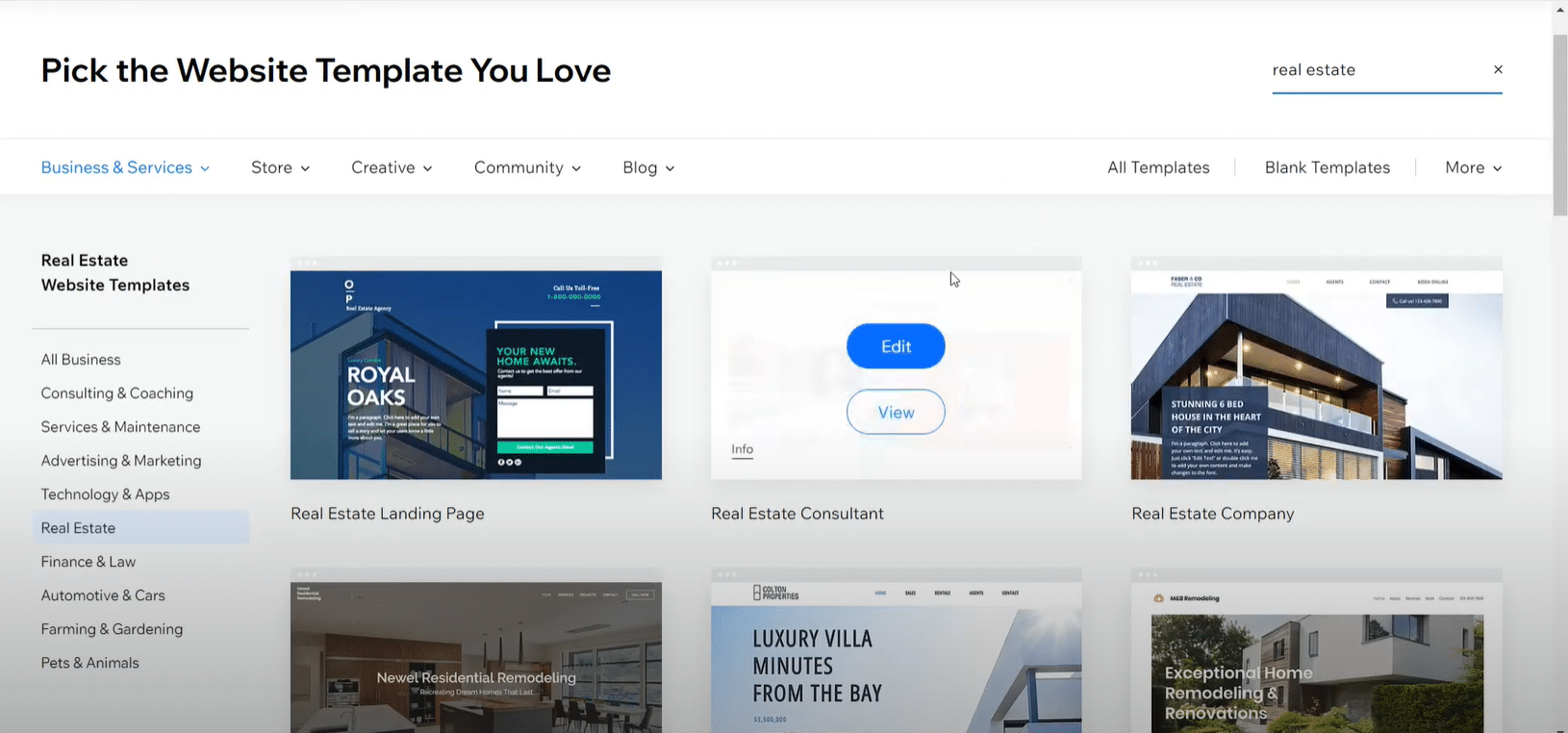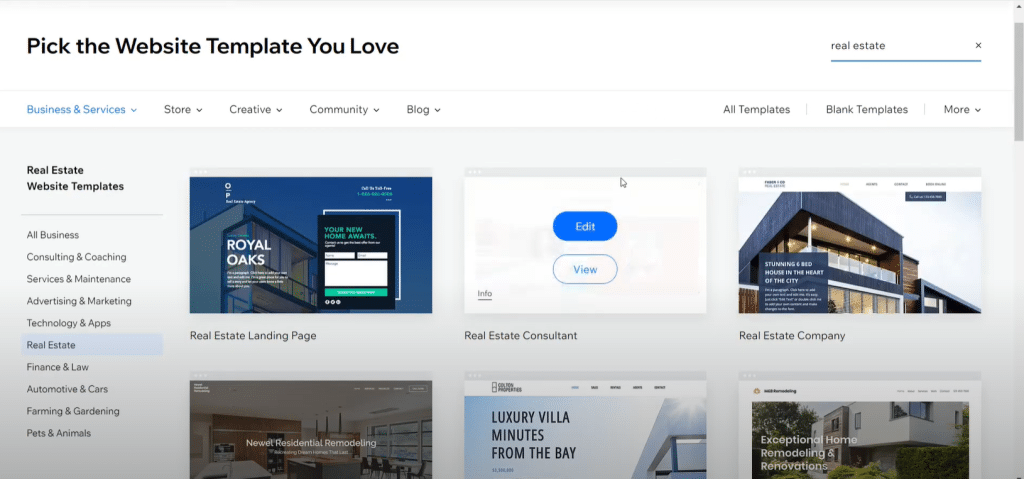 Step 4 – Enter the Editor
Click "Edit This Site" to enter Wix's website editor.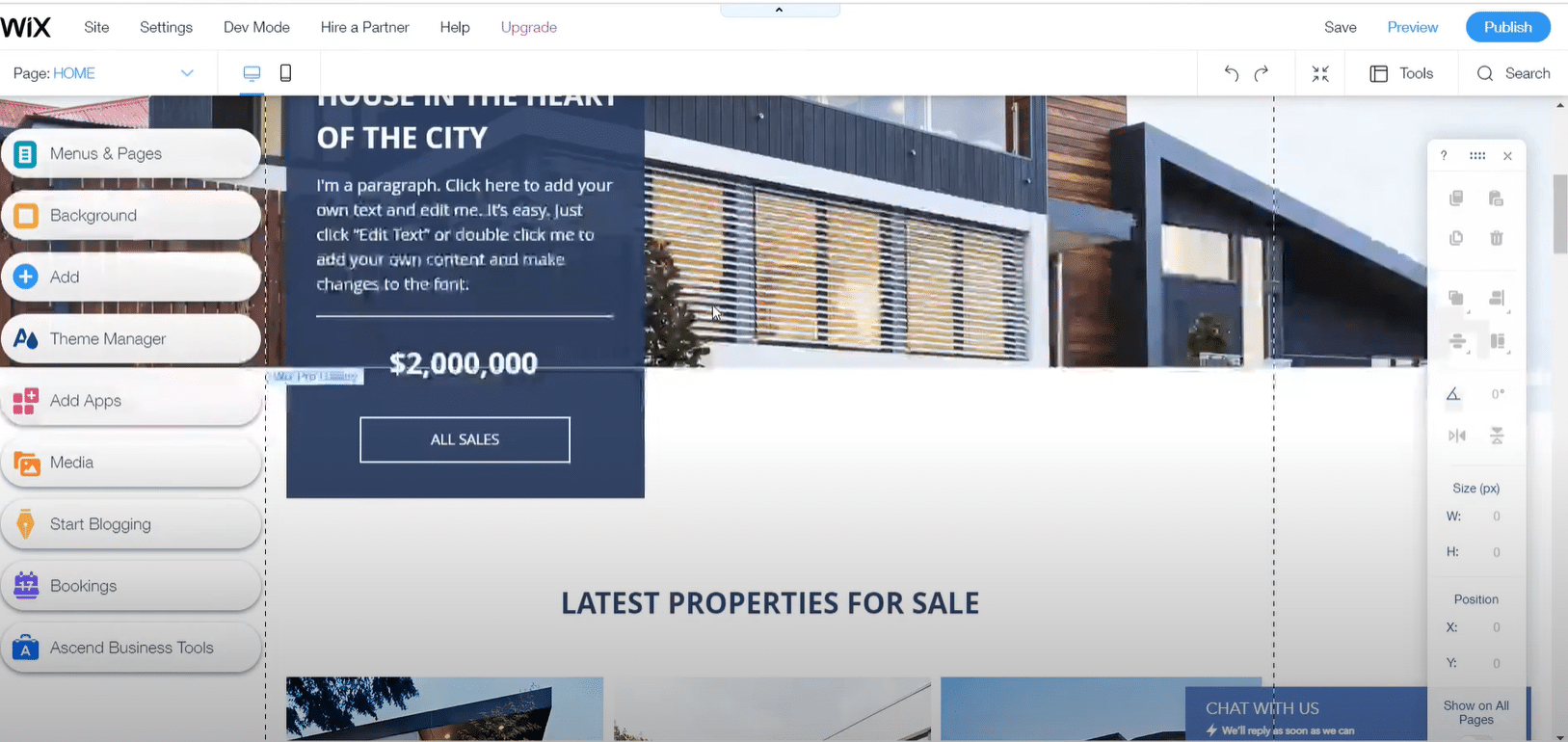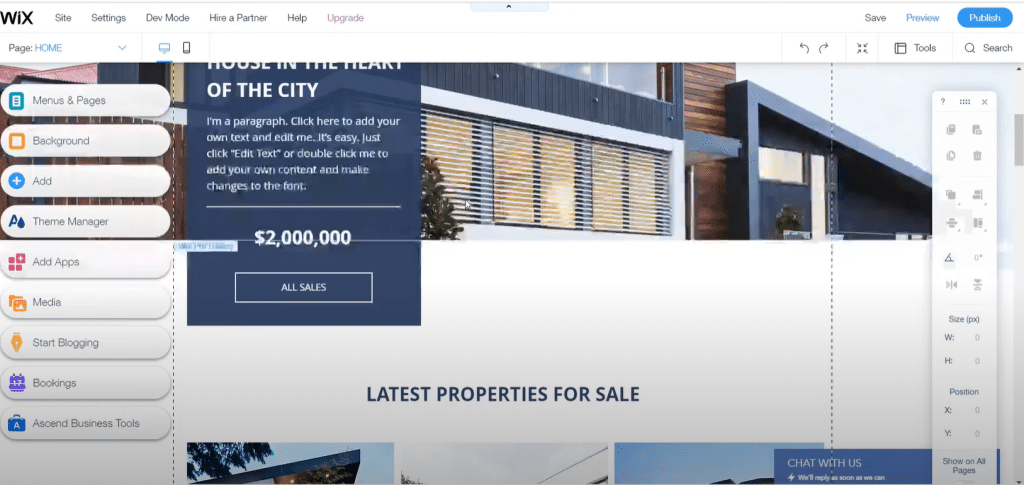 Step 5 – Customize Content
Edit text, images, backgrounds, and buttons using the editor tools.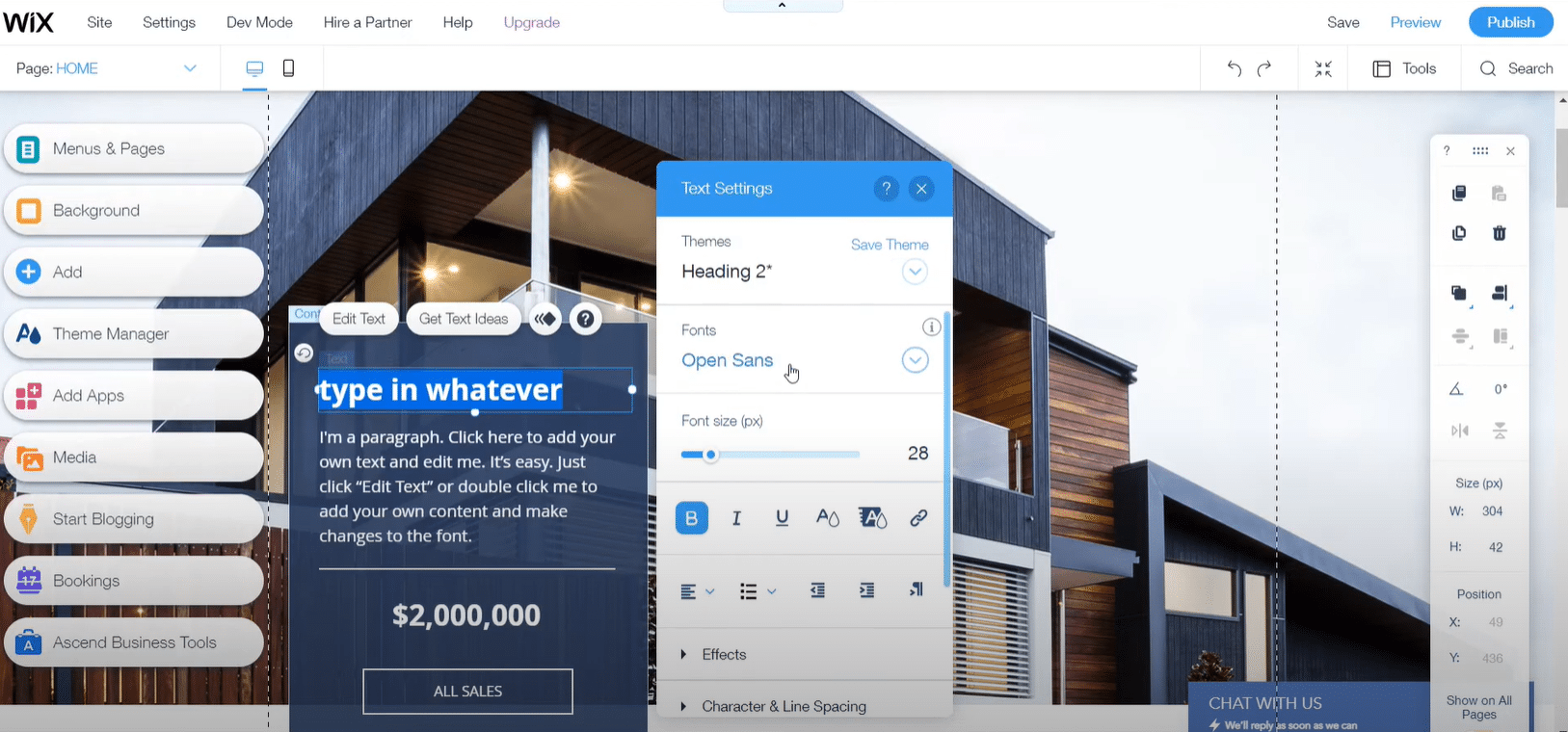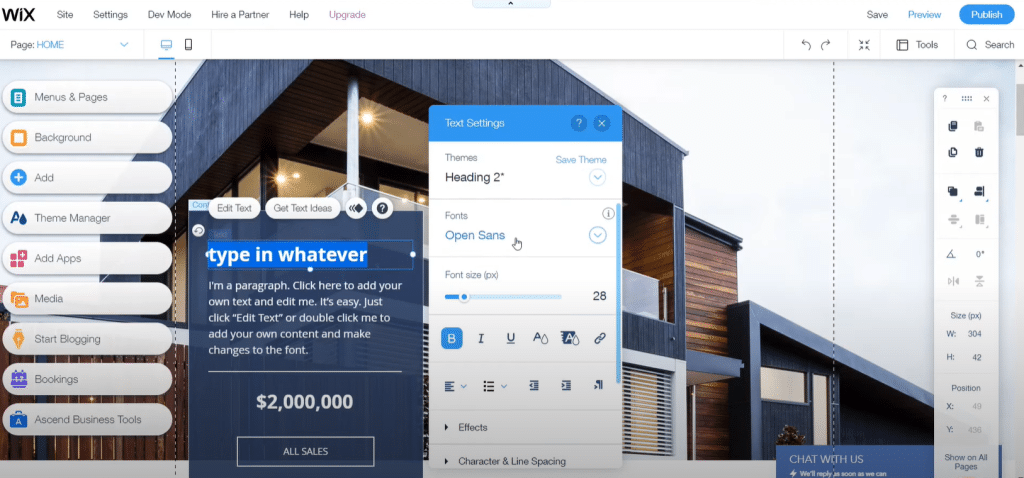 Step 6 – Publish Your Website
Click "Publish" in the editor to make your real estate website live. Consider upgrading to a custom domain.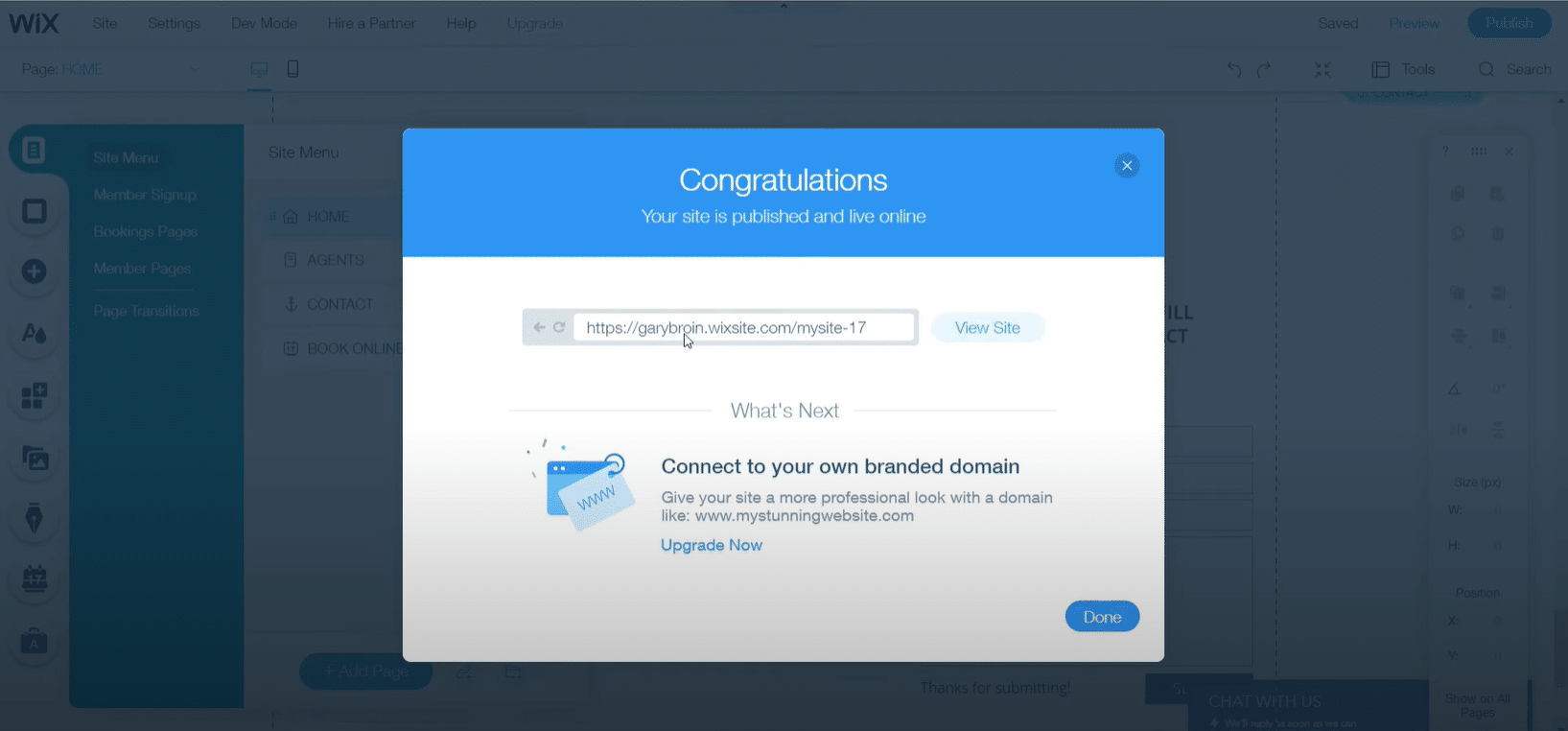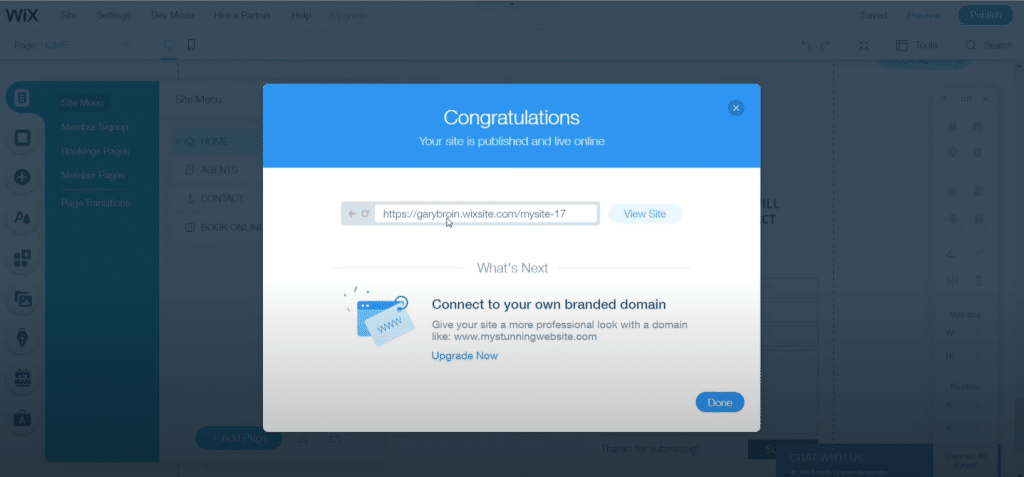 Our Best Website Builder Guides and Resources
We have a wealth of experience in reviewing software tools, and alongside this guide, we've put together a number of other resources on the best website builders available today, including:
Conclusion – What is the Best Website Builder for Real Estate in 2023? Wix
After careful consideration of the features and tools each website builder has to offer, we concluded Wix is the best website builder for real estate in 2023. Its drag-and-drop editor makes it easy to customize sites without any coding knowledge.
Its powerful personalization capabilities allow you to tailor your site for a unique look and feel. Furthermore, its suite of marketing tools makes it easy for you to get your message across. With comprehensive customer support and an intuitive interface, Wix is a great choice for creating an effective online presence in real estate.
Realtor Website Builder FAQs
Are website builders secure?
Which site is best for building a website?
Is Wix better than WordPress?
How does a real estate website work?
Do I need an IDX website in real estate?
References