Chimpzee (CHMPZ) is a meme coin that has been making all the headlines in recent times for its charitable efforts. Another key draw here is its charitable aspect that offers rewards to users, which we talk about here.
Now the project is launching an initiative to help distressed and homeless animals in war-torn Ukraine. We tell you how you can help with this as well as details about the CHMPZ presale.
Chimpzee Turns Its Attention To Animals in Ukraine
Chimpzee is going to help save animals that have been left behind or forgotten in worn torn Ukraine. Our donation will help neuter hundreds of cats and dogs, abandoned during war in Ukraine, raising their chances of re-homing.

WE ARE ON OUR WAY TO HELPING THESE FORGOTTEN… pic.twitter.com/PL4Oi1Smbf

— Official Chimpzee Project (@RealChimpzee) October 5, 2023
Before we get into the details regarding the presale, it is worth noting that many of Chimpzee's plans involve charitable causes – that is the whole point of the project. After successfully executing both a Save the Australian Rainforest and a Save the Black Jaguar campaign, Chimpzee is now turning its attention to helping left and neglected animals in war-torn Ukraine. The donations for this initiative will go towards neutering the hundreds of cats and dogs, which will help raise their chance of re-homing.
Now onto the token and presale itself. Chimpzee has meticulously designed its ecosystem around the core CHMPZ token, serving as the primary currency governing all activities and incentives within the platform. Within this framework, users can utilize the CHMPZ token for various transactions and become eligible for rewards in the form of additional CHMPZ tokens.
Chimpzee is conducting its presale currently, offering the token at a price of $0.0011, with the price set to rise to $0.00125 in the subsequent phase. The listing price will be $0.00185.
There is also a 4x bonus coins reward that will lower the cost to below $0.0008. This is another significant rewards program that has been attracting a large number of investors – and you should not miss out on this opportunity.
For individuals who may not secure Chimpzee Diamond NFT passports during the presale, they will be made available at a higher price in the future, albeit with limited availability. Participants who did not participate in the presale will need to wait until after the prelaunch of the whitelist NFT passport event, an exclusive opportunity reserved solely for presale participants. The eligibility to acquire the Chimpzee Diamond NFT passport will be retained exclusively by those who participated in the initial presale round. Additionally, when CHMPZ coins are used for obtaining Chimpzee NFT passports, a burning mechanism will be activated, potentially burning 5 billion tokens from the circulating supply.
Don't Forget To Check Out Chimpzee's Shop-to-Earn Feature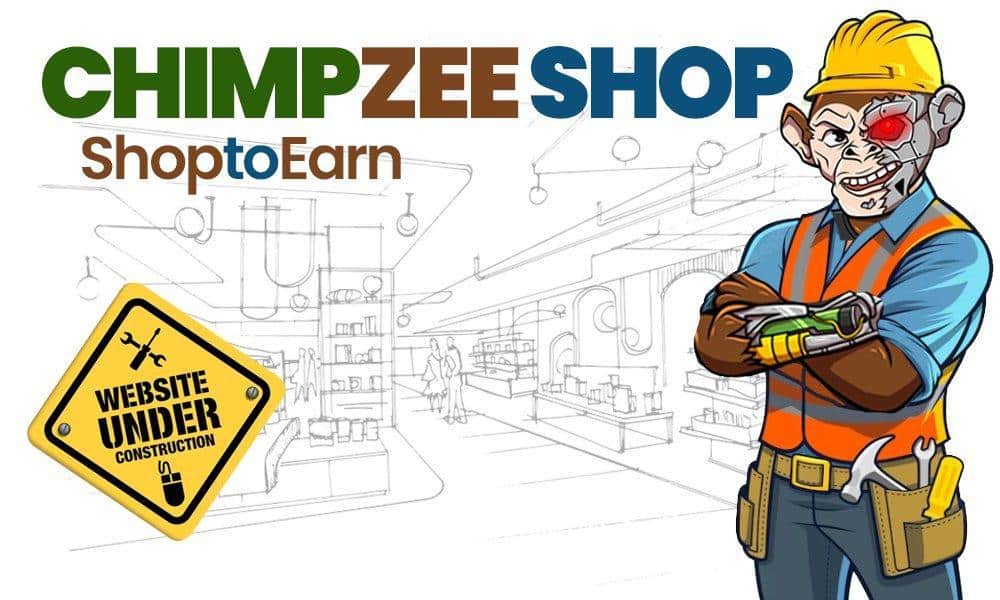 As you can clearly see, Chimpzee focuses on both wildlife conservation and climate change while also offering users a way to generate passive income. To support these causes, the project's team has dedicated 10% of the token supply and a portion of profits to organizations focused on these challenges.
Chimpzee has introduced a suite of robust features, including Play-to-Earn, Shop-to-Earn, and Trade-to-Earn mechanisms. These functions empower users to earn rewards while actively contributing to the project's overarching objectives.
Chimpzee offers a diverse range of features sure to engage cryptocurrency enthusiasts, with a special focus on the Chimpzee shop, NFT marketplace, and Zero Tolerance Game. Among these features, these three elements stand out as particularly noteworthy and warrant recognition.
Unlike a typical online marketplace, the Chimpzee shop serves as a centralized hub for a wide array of products and commodities. In contrast, the NFT marketplace facilitates the trading of NFTs, providing an opportunity for passive income through a share in the platform's trading fees.
Chimpzee's Shop-to-Earn platform will soon be launched and this news has sparked a wave of investment into the CHMPZ token. Currently in its final testing phase, the platform will soon feature a range of products in its store.
Participants on the platform will earn complimentary CHMPZ tokens, in addition to becoming integral contributors to a crucial aspect of the ecosystem. Notably, Chimpzee distinguishes itself by having already launched nearly a third of its ecosystem.
By achieving specific milestones in the environmentally-conscious Zero Tolerance Game, players can accumulate CHMPZ tokens. For an enhanced passive income experience within the Chimpzee ecosystem, holders of the very limited Chimpzee NFT passports receive additional benefits, and a clear advantage over everyone else aiding in the accumulation of more CHMPZ tokens.
Conclusion
The blend of a meme coin with a positive impact, coupled with its inherent charm, has struck a chord with crypto enthusiasts. It's well worth checking out this project as soon as possible, as you can do your bit to ensure that the animals in Ukraine find a welcoming home.