Even if you are unfamiliar with the extensive world of cryptocurrencies, chances are you are familiar with bitcoin (BTC), the original cryptocurrency and the largest by market capitalization.
While it is known for its decentralization, there are still some giant whales out there — individuals or organizations who own a significant amount in the vast sea of cryptocurrency.
But who are they?
Who are Bitcoin Whales
The total supply of BTC in circulation is limited (a circulating supply of around ~19.5m and a max supply of 21m BTC), which is why many investors are curious to know who owns large amounts.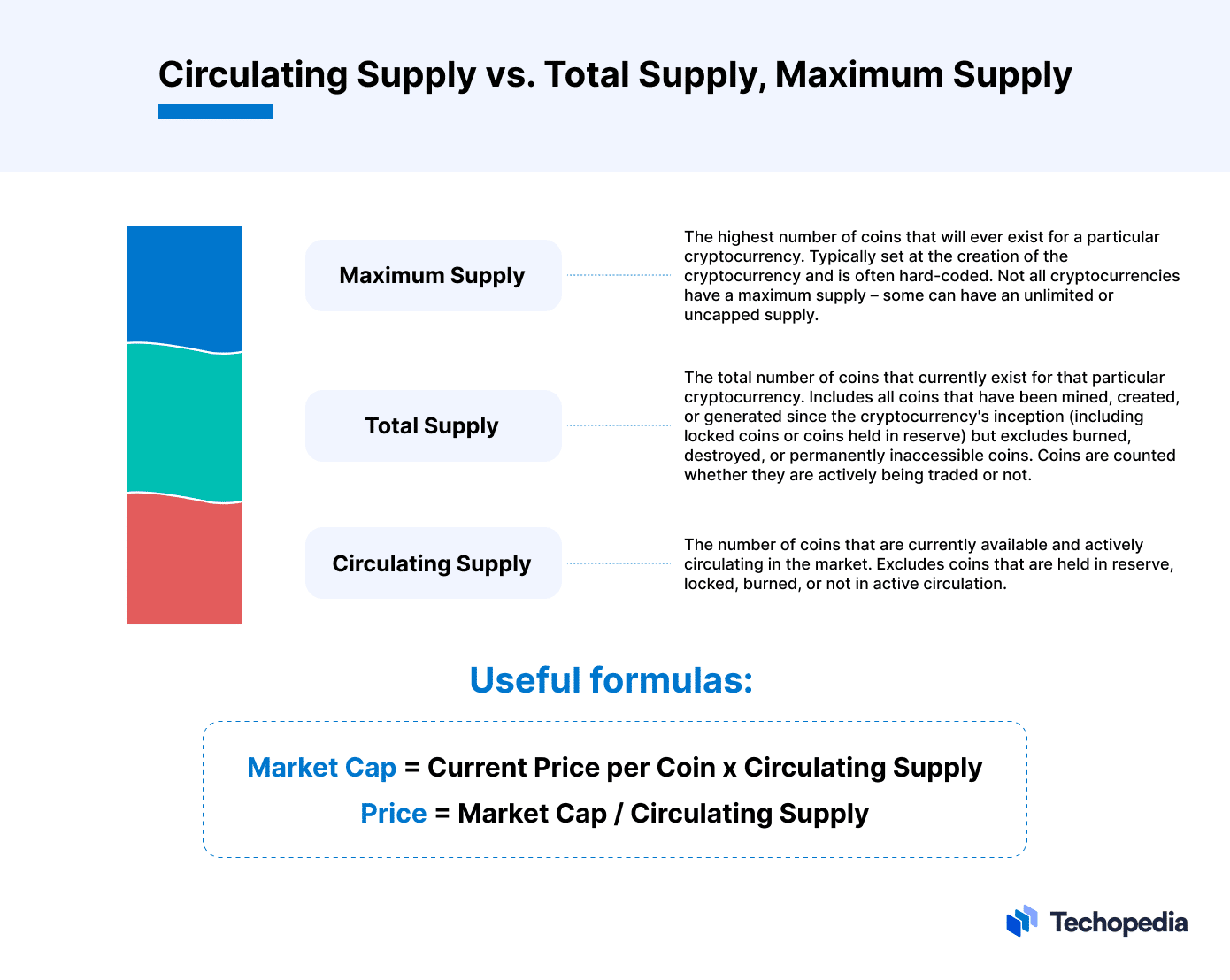 Crypto whales are individuals or organizations that own the most amount of a particular cryptocurrency. Their importance in crypto markets is crucial since they can highly influence the prices of certain cryptocurrencies.
"The common perception in crypto is that it is essential to track whales, those that own large amounts of coins, because, from their trades, we can infer price trends. With the low volume compared to more traditional financial markets, inferring what "whales" would do is a way to second guess the direction of the market.
"The non-private nature of traditional wallets, with their receiving public addresses, has essentially allowed this to prevail in the market," Amer Vohora, the CEO of SwissFortress, told Technopedia.
In addition, whales are also vital for BTC's liquidity, which denotes the ease with which one can buy or sell bitcoin without causing significant price fluctuations. Top BTC holders deepen the market by placing substantial buy and sell orders, providing more trading options, and reducing price volatility.
Nikita Buzov, the CEO and Founder of Solace, added:
"Understanding the flow of liquidity and its positioning allows one to gauge the sentiment, predict price moves, and know of any major liquidations ahead of time."
Who Owns the Most BTC?
So, who are the top holders of BTC?
According to the bitcoin research and analysis firm River Intelligence, Satoshi Nakamoto, the anonymous creator behind bitcoin, is listed as the top BTC holder as of 2023. The company notes that Satoshi Nakamoto holds about 1.1m BTC tokens in about 22,000 different addresses.
Meanwhile, BitInfoCharts, a website tracking bitcoin billionaire and millionaire wallets, found that most of the top 10 wallet addresses are linked to the Binance and Bitfinex crypto exchanges.
According to the website, an extensive list of the top 10 bitcoin wallets looks like this:
34xp4vRoCGJym3xR7yCVPFHoCNxv4Twseo
248,597 BTC
A wallet address linked to Binance holding about $6bn worth of BTC (as of the time of writing, 15 September 2023) amounts to about 1.28% of the entire coins in circulation.
bc1qgdjqv0av3q56jvd82tkdjpy7gdp9ut8tlqmgrpmv24sq90ecnvqqjwvw97
178,010 BTC
A wallet linked to Bitfinex, holding $4bn worth of BTC, amounting to 0.9% of the entire coins in circulation.
bc1ql49ydapnjafl5t2cp9zqpjwe6pdgmxy98859v2,
118,300 BTC
An anonymous wallet holding $3bn worth of BTC tokens (0.6% of entire coins in circulation).
39884E3j6KZj82FK4vcCrkUvWYL5MQaS3v
115,177 BTC
A Binance-linked wallet also holds $3bn worth of BTC.
bc1qazcm763858nkj2dj986etajv6wquslv8uxwczt
94,643 BTC
An anonymous wallet holding $2.4bn worth of BTC.
37XuVSEpWW4trkfmvWzegTHQt7BdktSKUs
94,505 BTC
An anonymous wallet also holds $2.4bn worth of BTC.
1FeexV6bAHb8ybZjqQMjJrcCrHGW9sb6uF
79,957 BTC
An anonymous wallet holding $2.1bn worth of BTC.
bc1qa5wkgaew2dkv56kfvj49j0av5nml45x9ek9hz6
69,370 BTC
An anonymous wallet holding $1.8bn worth of BTC.
3LYJfcfHPXYJreMsASk2jkn69LWEYKzexb
68,200 BTC
A wallet linked to a Binance BTCB reserve holding $1.7bn worth of BTC tokens.
bc1qd4ysezhmypwty5dnw7c8nqy5h5nxg0xqsvaefd0qn5kq32vwnwqqgv4rzr
59,300 BTC
An anonymous wallet holding $1.5bn worth of BTC.
While wallet addresses are public and can be easily accessed by the public, their holders' names remain anonymous unless voluntarily disclosed by the owner themselves. This makes knowing exactly who the biggest bitcoin owners are a little more challenging.
However, some names in higher leagues of the BTC Whale Hall of Fame include:
Brian Armstrong, CEO of Coinbase
Michael Saylor, entrepreneur and CEO of MicroStrategy, who reportedly owns at least 17,000 BTC
Binance CEO Changpeng "CZ" Zhao
Tech billionaire Tim Draper famously purchased 30,000 BTC at a discount when the U.S. Marshalls Service auctioned them off after seizing them from the Silk Road black market
The Winklevoss Twins, of Facebook fame, bet heavily on BTC in 2012/2013.
According to River Intelligence, while Satoshi Nakamoto is estimated to be the biggest BTC holder, the asset's creator is thought to have not used any of the assets, apart from "a few test transactions."
The Institutional Accumulation of BTC
As the biggest cryptocurrency on the market and essentially one that tends to drive the market, several institutions have also accumulated extensive BTC holdings inspired by the project's decentralization.
"Institutional investments can provide stability and legitimacy to BTC, fostering a more mature and resilient market. Major corporations, such as Tesla and MicroStrategy, have invested in BTC, not only highlighting confidence in BTC's potential but also possibly encouraging other corporations to integrate cryptocurrencies into their financial strategies," Tim Zinin, the founder of Botanica School, told Technopedia.
Solace's Buzov added that as institutional investments enter BTC investments, the asset's overall volatility tends to reduce, allowing more risk-averse users and institutions to follow and build their portfolios. Especially as interest in BTC ETFs continues to grow.
According to data published by CoinGecko, 25 companies are listed to hold a total of $6bn worth of BTC tokens, which makes up about 1.2% of BTC dominance.
The five biggest institutional BTC holders are:
MicroStrategy Inc. holds 152,800 BTC tokens.
Marathon Digital Holdings holds 12,964 BTC coins.
Galaxy Digital Holdings holds 12,545 BTC coins.
Coinbase Global Inc. holding 10,500 BTC tokens.
Tesla Inc. holds 10,500 BTC coins.
SwissFortress' Vohora added that companies such as Tesla accepting BTC as a payment method have helped propel the cryptocurrency as "a true store of value".
"Institutional investors have a major role in the coming of age of crypto and normalization of the asset within an asset allocation or as a traded asset. Institutions will provide the large liquidity pools and bring some stabilization to the volatility we have seen in BTC prices."
Celebrity Bitcoin Owners
According to SwissFortress's Vohora, celebrity accumulation of cryptocurrencies tends to normalize the holding of such assets amongst the public. Botanica School's Zinin added that celebrity crypto investment could also play an "invaluable role in drawing attention" to the industry, "promoting wider adoption and understanding of cryptocurrencies".
So, who are the top celebrity BTC holders?
While data on who the most prominent celebrity bitcoin holders are can only be found if those celebrities disclose that they own BTC, according to an article published by CoinMarketCap in 2021, the top three celebrity BTC holders were Elon Musk, Jack Dorsey, and Mike Tyson.
In 2021, Elon Musk disclosed that even though he was against the environmental impact imposed by bitcoin mining, the entrepreneur himself held BTC during the B-Word conference. In addition, the Tesla and SpaceX CEO added that he was planning to hold BTC long-term.
"If the price of bitcoin goes down, I lose money. I might pump, but I don't dump. I definitely do not believe in getting the price high and selling or anything like that… I would like to see bitcoin succeed."
Jack Dorsey, the former Twitter CEO, is also known to owe BTC. In a Tweet published on 6 February 2019, Dorsey states that he "only" has BTC.
I only have bitcoin https://t.co/C24xNJxuFB

— jack (@jack) February 5, 2019
In addition, Dorsey's digital payment company Square had also invested $50 million into a block of around 5,000 bitcoins in 2020.
Mike Tyson, the prominent boxer and social media personality, has been a BTC supporter since 2015. Although no new articles about him owning the cryptocurrency have resurfaced since then, the athlete has partnered with Bitcoin Direct to launch a bitcoin ATM in Las Vegas.
Other stars, including Game of Thrones actress Maisie Williams, American rapper Snoop Dogg, and Kanye West, have also disclosed owning BTC.
Beyond Individuals: Countries and Bitcoin Reserves
Zinin explained:
"National BTC holdings, especially with countries like El Salvador and the Central African Republic adopting it as legal tender, can create infrastructural solutions that facilitate the integration of cryptocurrencies into the real economy. This, in turn, can promote wider cryptocurrency distribution and usage, reducing concentration and fostering a more democratic ownership distribution."
El Salvador was the first country to make BTC a legal tender, making it mandatory for all local businesses to accept payments in BTC.
The Central African Republic followed El Salvador's example and made bitcoin a legal tender the following year, arguing that the cryptocurrency would help the country secure an independent financial future.
Solace's Buzov noted that national BTC holdings remain small, making asset concentration a minor issue. However, the use of BTC as a legal tender has the potential to drive further adoption and infrastructure growth around the use of cryptocurrency, especially since the industry has faced much scrutiny in the last couple of years.
"For these lesser developed countries, it might be a strong driver to establish a vibrant ecosystem, offering valuable experience and leading international communities and other states around the globe along a similar path."
The Bottom Line
Bitcoin's ownership landscape is diverse, encompassing institutional investors, celebrities, and even nations adopting it as legal tender. Top BTC holders tend to influence the market and enhance its liquidity. This diverse ownership ecosystem and institutional and celebrity endorsements contribute to the cryptocurrency's growth and acceptance.
As bitcoin continues to evolve, its ownership patterns will play a pivotal role in shaping its future trajectory, affecting the cryptocurrency market and its integration into the global economy.
FAQs
How many bitcoin holders are there?