Ethereum (ETH) is an agnostic and decentralized blockchain supporting thousands of cryptocurrency projects on top of it and hundreds of millions of ETH holders around the world.
ETH, the second largest cryptocurrency after Bitcoin (BTC), is linked to several projects, primarily across decentralized finance (DeFi) and non-fungible tokens (NFTs).
The ecosystem allows investors to use ETH to pay for transaction fees, gas fees, and other DeFi services, and anyone can purchase ETH at any given time.
As part of any due diligence on a cryptocurrency, it is essential to know how centralized or diverse the coin holders are. So, let's explore who has the most ethereum?
Who Owns the Most ETH?
According to Etherscan, an API and analytics platform for ethereum, the top holder of ethereum in 2023 is a deposit contract for staking ethereum on the Beacon Chain.
The platform notes that the Beacon Deposit Contract, with a wallet address 0x00000000219ab540356cBB839Cbe05303d7705Fa, holds over 25% of the total ETH circulating supply, which amounts to 30 million coins, or $50bn worth of ETH as of September 2023.
The Beacon Deposit Contract allows ETH users to transfer their funds from the Proof-of-Work (PoW) mainnet to the Beacon Chain, linked to Ethereum 2.0's Proof-of-Stake (PoS). The merge has pushed the Ethereum mainnet to start using the Beacon Chain for consensus, which could be the number one reason why it holds the most ETH coins.
According to Etherscan, the top 10 ETH holders are linked to various crypto exchanges, including Binance, Kraken, and Gemini.
The following are the top 10 wallets holding ETH tokens, with many holders being ETH millionaires:
0xC02aaA39b223FE8D0A0e5C4F27eAD9083C756Cc2
Over 3 million ETH
A wallet address holding Wrapped Ethereum tokens and holding about $5bn worth of ETH (as of the time of writing) amounts to about 2.5% of the entire coins in circulation.
0xBE0eB53F46cd790Cd13851d5EFf43D12404d33E8
Over 1.9 million ETH
A wallet linked to Binance 7, holding $3bn worth of ETH, amounting to 1.6% of the entire coins in circulation.
0xDA9dfA130Df4dE4673b89022EE50ff26f6EA73Cf
Over 1.5 million ETH
A wallet linked to Kraken 13, holding $2bn worth of ETH, amounting to 1.3% of the entire coins in circulation.
0x40B38765696e3d5d8d9d834D8AaD4bB6e418E489
Over 1.4 million ETH
A wallet linked to Robinhood, holding $2bn worth of ETH, amounting to 1.4% of the entire coins in circulation.
0x8315177aB297bA92A06054cE80a67Ed4DBd7ed3a
Over 1.2 million ETH
A wallet address linked to the arbitrum bridge holding $1.9bn worth of ETH, amounting to 1% of the entire coins in circulation.
0xF977814e90dA44bFA03b6295A0616a897441aceC
936,301 ETH
A wallet linked to Binance 8, holding $1.5bn worth of ETH, amounting to 0.7% of the entire coins in circulation.
0x47ac0Fb4F2D84898e4D9E7b4DaB3C24507a6D503
584,999 ETH
A wallet linked to Binance: Binance-Peg Tokens, holding $967mn worth of ETH, amounting to 0.48% of the entire coins in circulation.
0xE92d1A43df510F82C66382592a047d288f85226f
450,118 ETH
A wallet linked to Bitfinex 19 holding $744mn worth of ETH, amounting to 0.37% of the entire coins in circulation.
0x61EDCDf5bb737ADffE5043706e7C5bb1f1a56eEA
428,053 ETH
A wallet linked to Bitfinex: MultiSig 3, holding $708mn worth of ETH, amounting to 0.35% of the entire coins in circulation.
Due to Ethereum's close connection to the NFT ecosystem, many celebrities have made it to the ETH Whale Hall of Fame.
According to data published by DappRadar, the top celebrities who have the most ETH are also those who have accumulated the rarest (or most) NFTs. The top 5 include:
Snoop Dogg, an American rapper and record producer.
Zach Hyman, a Canadian ice hockey player.
Mark Cuban, an American businessman and investor.
Gary Vaynerchuk, an American businessman and writer.
Marshmallo, an American music producer and DJ.
Why Do Whales Matter?
Unlike other major cryptocurrencies, ETH does not have a maximum supply, meaning an infinite amount of ETH can be mined.
As of the time of writing (September 2023), the current supply of ETH in circulation surpasses 120 million tokens, according to data published by CoinMarketCap.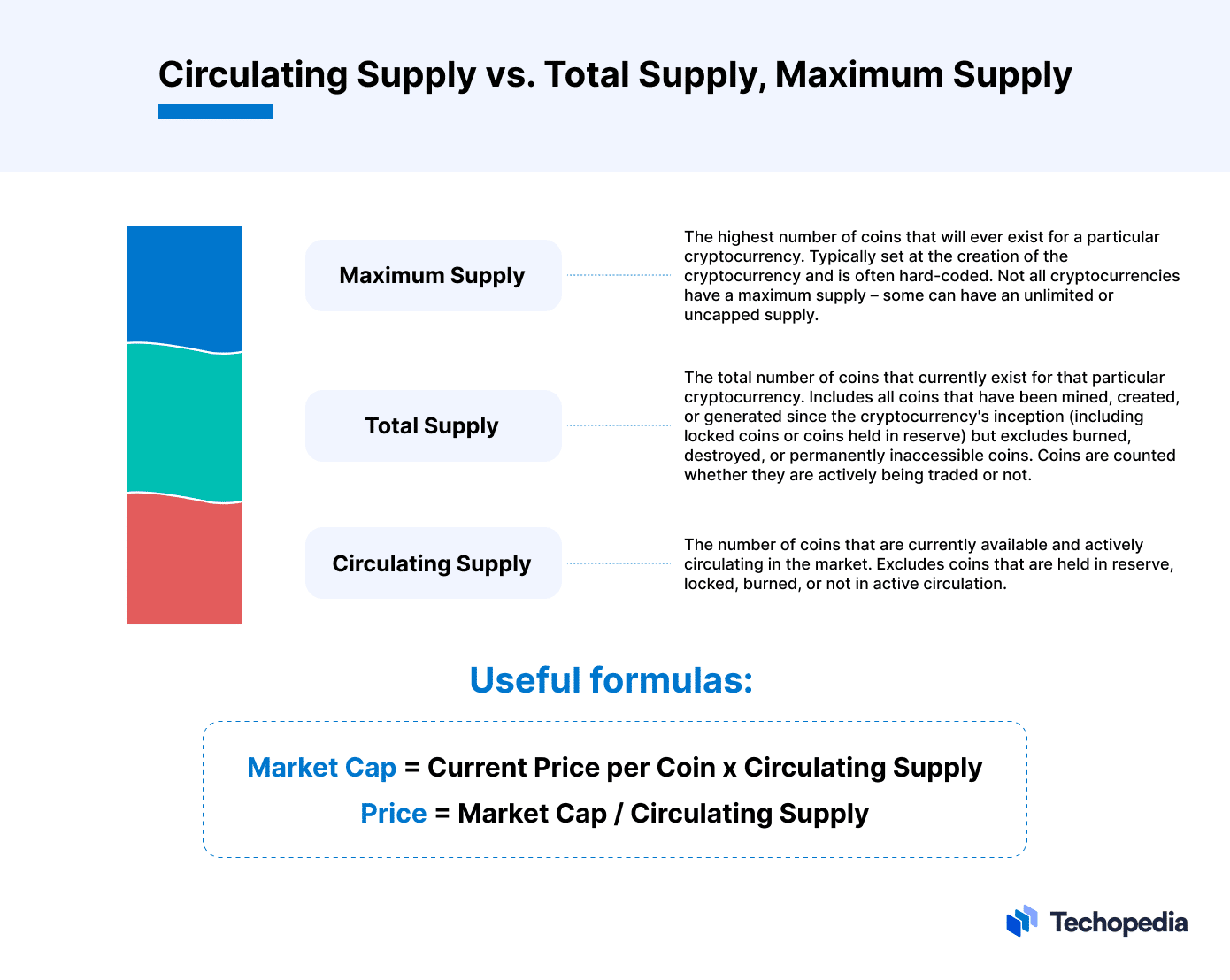 The head of tokenization at Polymesh, Graeme Moore, noted that knowing who the largest holders of ETH are is similar to knowing who the largest stakeholder is at a public company.
"There is also an interesting new phenomenon known as "smart wallets" and "dumb wallets" where, because Ethereum data is public, you can see which wallets make money over time, and which wallets lose money over time. If smart wallets are accumulating ETH and dumb wallets are selling ETH, maybe it is time for you to buy."
In addition, knowing who has the most ETH tokens can also offer investors an outlook on where the ETH price or sentiment is headed, the CEO of CoinFlip, Ben Weiss, told Technopedia.
"Knowing who holds a substantial amount of ETH can either offer investors peace of mind or add to speculation because of their market influence and impact on investor sentiment. Whales' transaction activity can cause price fluctuations as their actions drive market sentiment and influence the supply-demand dynamics of ETH."
However, it is essential to remember that whales can be very manipulative on crypto market sentiments.
"It is important to acknowledge whales as an entity and a powerful variable of the crypto market. But knowing them personally and trying to predict their moves can bring more problems than benefits," Makar Selionov, the business development manager at Preto Business Corp., noted.
"We see that whales have a strong manipulative power that… Most of their actions are aimed to deceive as many people as possible because that is how they can influence sentiment and make people do what they want… Playing that "prediction game" with false information at the start leads to losing 99% of the time."
Either way, knowing who the biggest ETH whales are could come in handy to many new and experienced investors.
Ethereum and NFTs
Ethereum's diverse ecosystem is perhaps the most significant aspect that makes the token unique. Its close affiliation to the NFT space has caught the interest of several celebrities and influential personalities, making it a key player in the cryptocurrency industry.
"The NFT-Ethereum connection has offered opportunities and complexities in the blockchain landscape. Although current NFT prices and sentiment in the crypto space are low, there is a growing appetite for NFTs tokenizing real-world assets. As projects and large corporations increasingly enter the space, capital and liquidity will continue to rise while giving more use cases to ETH and its Layer 2s," CoinFlip's Weiss told Technopedia.
In addition, the CEO of VUCA Digital, Pan Lorattawut, added that the reliability, security, trust, and broad adaption that the Ethereum chain had managed to bring to the NFT landscape has helped surge the ETH trading volume and its use cases.
Polymesh's Moore added:
"ETH is seen by many as the currency for purchasing NFTs. In fact, many NFTs are only traded against ETH. So, if NFTs grow in popularity, it's likely that that would have a positive impact on the price of ETH."
The popularity and unique features that NFTs have to offer their users have also made a number of celebrities show interest in this field, thus also making them accumulate large holdings of ETH tokens.
ETH and Celebrity Accumulation
Celebrity accumulation of ETH can hold a number of benefits, ConFlip's Weiss said, including the increase of mainstream visibility, impact market volatility, and drive mass adoption.
"However, it is also important to consider that if celebrities accumulate large amounts of ETH, it can contribute to the concentration of wealth. Whenever a few individuals own a significant portion of the total supply, it can potentially exert influence over the market and its dynamics based on their buying or selling decisions. Celebrities publicly investing in large amounts of ETH can potentially impact and sway their followers. For example, ethereum max tokens lost 95% of their value since June 2021 when Kim Kardashian got fined by the SEC for promoting the token on her Instagram story without disclosing her paid partnership," he added.
Several celebrities have started releasing their NFT collections, including Snoop Dog, one of the first rappers to enter the NFT space. In March 2021, the rapper released his collection 'A Journey with the Dogg' and has since been involved in a number of other NFT projects.
Paris Hilton has also been involved in the NFT, hence ETH space, releasing her first NFT collection 'Hummingbird in My Metaverse' in 2021.
In honor of my Grandma, I'm so grateful to have included her memory in my first #NFT exhibition with the piece "Hummingbird In My Metaverse." 💕🕊Today is her birthday, I miss her so much.🥺 She was such a force in my life. Thank you @BlakeKathryn for helping me create this piece pic.twitter.com/7XZZU0QzMr

— ParisHilton (@ParisHilton) April 18, 2021
Other prominent celebrities involved in the ETH space include Elon Musk, who confirmed to hold a couple of cryptocurrencies during the B Word conference in 2021.
Beyond People: Institutional Investors Holding ETH
Unlike bitcoin (BTC), which is seen as a store of value held in reserves by several countries, ETH was more popular as an asset held by institutional investors.
However, in recent months, ETH has seen a fall among institutional investors, with its values falling for the 6th consecutive week as of 25 September 2023, according to a report by CoinShares, totaling $2.2m.
"Institutional investments can enhance capital and credibility for the Ethereum ecosystem, putting upward pressure on price and signaling to retail investors that ethereum is here to stay. More institutional investments drive better infrastructure partners for ETH's future, encouraging increased funding for projects and development teams working on ETH-related technologies, innovations, and applications," CoinFlip's Weiss told Technopedia.
However, things could still turn out well for ETH, as Cathie Wood's Ark Invest, 21Shares, applied for a spot Ethereum ETF, the first of its kind in the United States.
Polymesh's Moore noted:
"Institutions have control of the majority of the world's investable assets. So, for any asset to become mainstream and appreciate in price, it's incredibly helpful if institutions are purchasing the asset, and recommending it to their clients. We've seen a huge amount of new interest in Bitcoin due to large institutions becoming comfortable with it and filing to create Bitcoin investment products. The same is true for Ethereum."
The Bottom Line
The biggest ETH whales can paint a fascinating portrait of today's cryptocurrency landscape. While the largest holders wield considerable influence, their moves often spark market speculation.
From NFT connections to institutional endorsements, ethereum's future remains intricately linked with these influential players.
Understanding these dynamics offers investors a glimpse into the unpredictable yet thrilling world of crypto, where every move of the whales ripples through the market, shaping the destiny of ethereum and the broader digital currency realm.
FAQs
How many ethereum holders are there?
Who created ethereum?
Ethereum was created by Vitalik Buterin,
a Russian-Canadian computer programmer who co-founded the blockchain in early 2014.