Why do women in the cryptocurrency industry remain a minority so far into the 21st century?
This is a question any woman interested in entering the crypto workspace has asked herself.
According to data published by eToro's Retail Investor Beat survey at the start of 2023, crypto adaptation among women soared from 29% in the third quarter of 2022 to 34% in the fourth quarter of that same year.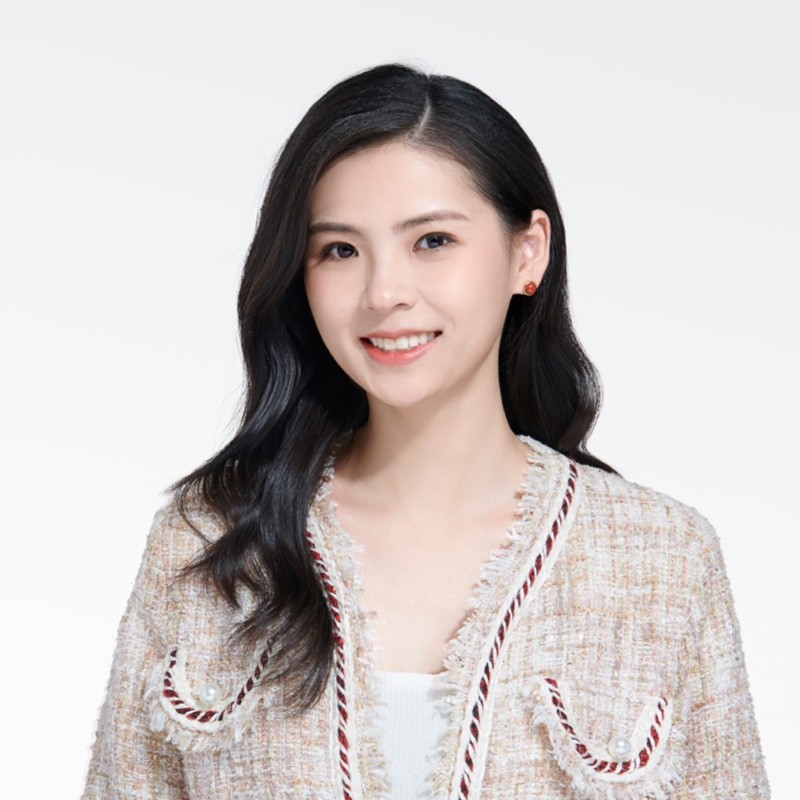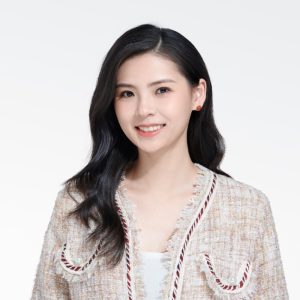 As more women chose to become involved in the digital assets industry, we spoke to Gracy Chen, the managing director at Bitget, the world's leading crypto derivatives exchange platform, on what has inspired her journey within the cryptocurrency industry, what needs to be done for more diversity, and where the industry is headed in the years to come.
Women in Crypto: A Male-Dominated Terrain
Chances are, if you have worked at a large corporation within the finance industry, your office was predominantly male-dominated.
A global report published by Deloitte in 2021 found that women comprised only 21% of board members in financial firms; 19% were in C-suite roles, and only 5% filled the CEO role.
The cryptocurrency industry is not much different, being closely linked to the finance industry.
Chen, a veteran in the crypto space, explained:
"The crypto industry is generally male-dominated terrain, a situation that might be known by outside observers."
A July 2022 report published by Morning Consult showed that while crypto ownership in the second half of 2021 surged, most crypto holders in the United States continued to be men, with only 28% women owning cryptocurrencies.
Chen noted that over 95% of crypto founders and 90% of crypto fund partners are men, which could make any woman interested in venturing into the crypto world feel a little intimidated.
"Women entering the crypto investment industry may face several challenges. One common challenge is the lack of representation and mentorship opportunities, making it difficult for women to navigate and succeed in a male-dominated field."
Speaking from personal experience, Chen noted that she herself had a "small selection of female mentors"; however, she managed to enter the crypto industry with much optimism.
On top of that, Chen noted that no one is ruling out the unconscious biases and stereotypes that many women who choose to enter the crypto industry are forced to overcome.
Can you imagine being the only woman in a conference room?
Chen, for sure, can:
"Personally, I have experienced being the only woman in the room during discussions and events, which can be intimidating. However, I believe that these challenges can be overcome through support networks, education, and creating more inclusive environments."
How is the Crypto Landscape Changing as More Women Join?
Chen admitted that as more women continue to get involved in the crypto investments industry, the more positive the industry becomes.
"There is a growing recognition of the value that women bring to the table, which has led to a more collaborative and balanced approach to decision-making.
"Women tend to have different investment strategies and approaches, often focusing on long-term sustainability and risk management. This diversity of perspectives has the potential to enhance the overall performance and stability of the industry."
In addition, as more women continue to enter the crypto space, more senior positions continue to open up for them. As women enter such leading roles, they continue to bring more diverse perspectives to decision-making processes and could lead significant companies to more inclusive corporate strategies.
Chen added that she continues to see women taking on roles in the cryptocurrency industry beyond just investments, including blockchain development, research, and entrepreneurship.
"This increased participation has a positive impact on the overall industry by bringing diverse perspectives and innovative ideas and driving the development of more inclusive and user-friendly blockchain solutions.
"Bitget is very supportive of women in leadership and equal opportunity growth. Our management team is 40% female, and (in addition to me being managing director) the CPO, Bitget Wallet COO, and the CEOs of both teams are women."
Gender diversity in the workplace also brings varied perspectives, experiences, and problem-solving approaches to the table. In any setting, diverse teams foster creativity, innovation, and more comprehensive decision-making, which makes it vital for companies to be more welcoming to diversifying their hiring pool.
Chen added that studies have shown that more diverse teams tend to be more innovative and perform better.
"By hiring more women, the industry can tap into a broader talent pool and benefit from the unique skills and strengths that women bring."
Crypto Spurring a Wave of Female Entrepreneurship
The blockchain and crypto industries have sparked a new wave of innovation that could revolutionize entrepreneurship and innovation, pushing more women to step out of their comfort zones and work on new projects.
Chen stressed that women entrepreneurs are entering the space to create innovative startups and businesses that could offer new opportunities for fundraising, decentralized finance (DeFi), supply chain management, and more.
One of the most prominent, women-led examples in the crypto industry is perhaps the non-fungible token (NFT) collection – World of Women, a community aiming to build an inclusive Web3, empowering not just women in the digital assets space but also female artists.
Chen added that women are using DeFi tools "to disrupt traditional industries, create more efficient systems, and empower individuals through financial inclusion. Their contributions are driving the growth and adoption of blockchain technology."
Overall, the crypto wave has managed to provide a level playing field, encouraging diverse, women-led projects while also fostering economic independence and contributing to a more inclusive and dynamic entrepreneurial landscape.
Chen stressed that initiatives and programs encouraging more women to enter the crypto investments sphere are crucial. Educational institutions and organizations can play a significant role here by providing training, mentorship, and networking opportunities specifically tailored for women, which is vital in creating a supportive ecosystem that empowers women to develop the necessary skills and knowledge to succeed in the industry.
"Additionally, highlighting successful women in the field and sharing their stories can inspire and motivate others to pursue careers in crypto investments."
Women in Crypto: The Future
It is also essential for the industry to develop policies that promote diversity, prevent discrimination, and provide a level-playing field for all participants wishing to enter the cryptocurrency industry.
"Regulatory clarity and supportive frameworks can encourage more women to enter the industry by reducing uncertainty and creating a favorable environment for innovation and growth."
Looking ahead, Chen stays positive: "I foresee a bright future for women in the crypto investment industry.
"As the industry continues to evolve and mature, there will be more opportunities for women to contribute and excel. Increased representation, mentorship programs, and educational initiatives will further encourage female participation."
"Additionally, the growing recognition of the value that women bring to the industry will lead to more inclusive practices and policies."
She added that upcoming developments within the DeFi industry could further encourage female participation through increased educational programs, mentorship initiatives, and growing networking opportunities targeted explicitly toward women in the space.
"Additionally, the industry's growing recognition of the importance of diversity and inclusion will drive positive change and create a more equitable environment for women to thrive."
---
Who is Gracy Chen?
Gracy Chen is the managing director at Bitget and was named a Global Shaper by the World Economic Forum. Her dedication to providing women with increased opportunities within the crypto space is evident in Bitget's workforce composition, where 40% of employees are female.
Chen described herself as a former TV host, crypto nerd, and world traveler.
Follow Gracy on Twitter.