What is HeyGen?
HeyGen is a generative artificial intelligence (AI) video platform that provides users with the ability to translate videos into different languages without requiring any technical expertise.
In September 2023, the startup made waves by releasing a language translator capable of converting a user's recorded video into different languages. Additionally, it seamlessly modifies the user's mouth movements to create a natural and fluent appearance when speaking another language.
At the time of writing, users could choose between English, Spanish, German, Polish, French, Italian, Portuguese, and Hindi.
Testing out @HeyGen_Official translation on French and German. I don't speak either language so let me know if it sounds natural if you do.
I hope if you pay you can turn off the color correction.
It didn't work on my phone so I had to upload on my pc.https://t.co/FMJp9sJEBI pic.twitter.com/iF5eONAQ3c

— Jon Finger (@mrjonfinger) September 11, 2023
How Does HeyGen Work?
HeyGen combines translations from ChatGPT-4, lipsyncing from wav2lip-2, and voice cloning from 11labs.
Currently, users can upload videos of 30 seconds or longer to the cloud service using a 'one credit.' People have the opportunity to test the service and generate two free videos.
HeyGen co-founder and CEO Joshua Xubreaking said at the launch that "breaking down language barriers makes content accessible to the entire globe, not just the 10% who speak English."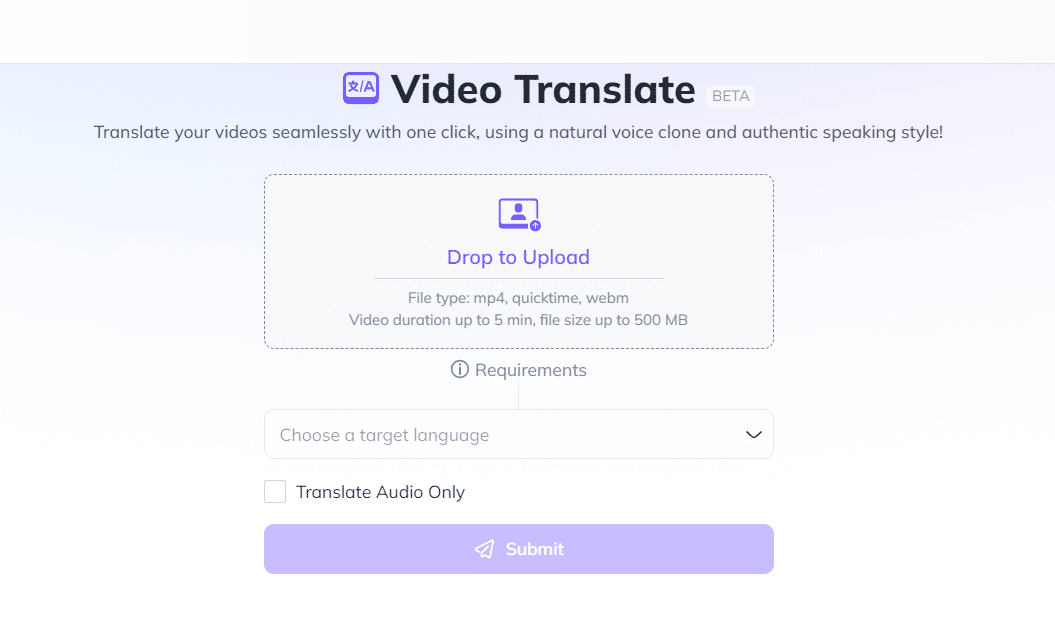 The service also offers a wide variety of generative AI video tools, including customizable avatars, voiceovers, and 'text-to-video' services, along with its automated language localization service.
The pricing for HeyGen starts at $29 per month. There is also a free plan that allows you to create up to three videos per month.