What is a Crypto Faucet?
A crypto faucet is a website or application that awards registered users with small amounts of cryptocurrency in exchange for completing a simple task such as viewing an ad or participating in a short survey. Essentially, crypto faucets are a marketing strategy that crypto platform owners use to introduce new users to a specific cryptocurrency.
History
The first crypto faucet was created by software developer Gavin Andresen in 2010 to promote Bitcoin. New users who visited his Bitcoin faucet website could solve a simple captcha once a day to prove they were not a software robot (bot) and receive 5 free Bitcoins each day.
Andresen initially funded the faucet with his own personal Bitcoin holdings to encourage Bitcoin adoption. As Bitcoin's value increased, however, it became increasingly challenging for Andresen to fund the faucet (even with community help) and in 2012, it was shut down.
Following Bitcoin's initial success, other crypto operators began to create faucets to promote their own digital currencies. As cryptocurrency adoption became more widespread, those operators found themselves facing the same sustainability issues that Andresen had to deal with.
One popular solution was to partner with pay-per-click (PPC) and cost-per-impression (CPI) advertising networks and use a portion of the revenue to fund faucet rewards. To keep participants engaged, advertisers began to incorporate gamification elements in their ads to make the user experience (UX) more enjoyable.
How Crypto Faucets Work
To use a crypto faucet, participants first have to register and perform a quick, easy task such as:
Solve a captcha
Click on an ad
Watch a short video
Play a short video game
Once they have finished the task, the user can claim their reward, which is typically credited to their new account on the faucet platform. Some faucets charge a small transaction fee for withdrawals. In the early days, there were few places where users could spend their digital currency, but today there are plenty of vendors that accept Bitcoin and other altcoins.
While it's true that faucets provide users with a way to earn small amounts of free cryptocurrency, it is important to approach them with caution. Today, the earnings from faucets are generally low, and the cybersecurity risks associated with using them can be high.
The Risks of Using Crypto Faucets
While faucets were initially conceived as a useful tool for introducing newcomers to specific cryptocurrencies, malicious actors have used them to hijack computing devices and use them to mine cryptocurrency without the device owners' consent.
This practice, which is known as cryptojacking, not only slows down an unsuspecting user's computing device, it also consumes significant amounts of energy which may not be noticed until the user gets their next electricity bill.
Privacy is another concern because crypto faucets often require users to provide personally identifiable information (PII) during the registration process. If this data is misused or sold to third parties, it not only compromises the user's information privacy but can also expose them to additional types of cyber attack vectors, including identity theft and spear phishing.
Another risk factor of using faucets to earn fee digital currency is that some faucets have hidden fees and high minimum withdrawal thresholds. In some cases, the withdrawal fees can be so exorbitant, it significantly reduces — or even negates — the value of the earned cryptocurrency.
Crypto Faucets Vs. Airdrops
Airdrops and crypto faucets are similar because they both involve the distribution of free cryptocurrency to users; the difference is that airdrops don't require the user to perform a specific task.
When a cryptocurrency project uses airdrops as a marketing strategy, they deposit (drop) free tokens into registered users' digital wallets to create awareness for a new project, increase the number of token holders for a specific coin, or reward users who have shown loyalty.
Just as with faucets, there are risks associated with airdrops that users should be aware of. If a phishing email disguised as a marketing message requires the user to download a new "special" wallet before they can receive their free tokens, for example, it should raise a red flag. Similar to crypto faucets, to prevent being scammed by bogus airdrop schemes, users should always use reputable sources to conduct research and validate the giveaway on the project's website.
3 Popular Crypto Faucets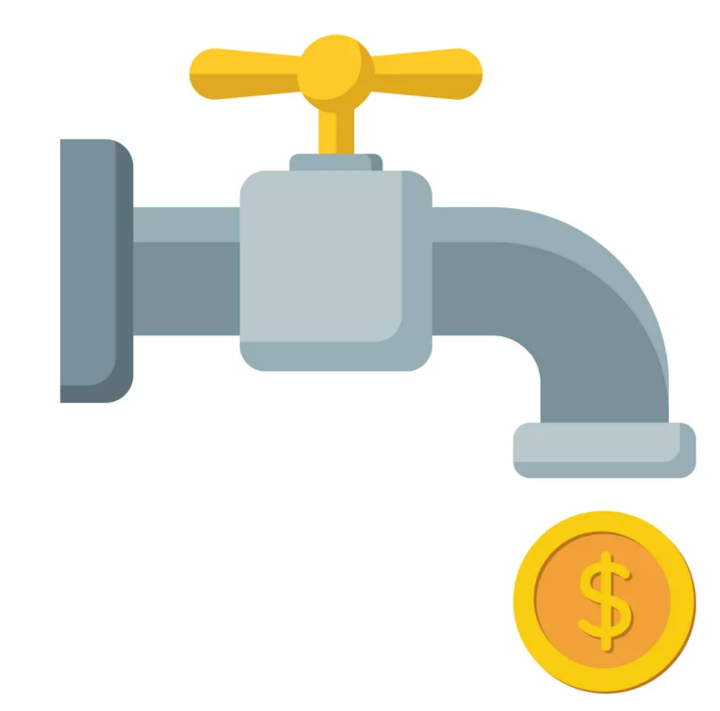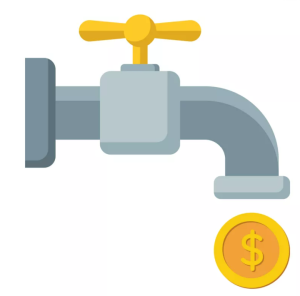 FreeBitco.in is one of the most popular Bitcoin faucets. It has been around since 2013 and allows users to claim small amounts of Bitcoin in satoshis, which are the smallest unit of Bitcoin. According to their website, users can win up to $200 in free satoshis every hour by solving a simple captcha. The platform also offers additional features such as:
A provably fair, high-low game that allows users to wager their BTC and potentially multiply it.
Weekly lotteries.
Programs that allow users to start earning interest on accounts that meet a minimum balance requirement.
A referral program that allows users to earn satoshis by referring new users to the platform.
Cointiply is another popular cryptocurrency faucet that allows users to earn free Bitcoin and other cryptocurrencies (such as Dogecoin) by completing various tasks. Users can claim coins by:
Solving captchas every hour.
Watching short video ads.
Participate in surveys and offers from Cointiply's partners.
Playing browser-based games.
Installing mobile apps and using them to complete specific tasks.
Referring others to Cointiply and earning a percentage of their earnings.
Wagering coins in a provably fair game to potentially multiply earnings.
Faucet Crypto is a cryptocurrency faucet that allows users to earn free cryptocurrencies, including Bitcoin, Ethereum, and various altcoins, by completing tasks such as:
Clicking on a link.
Viewing an ad for a certain period of time.
Completing a survey, watching a video, or installing an app.
Participating in offers from Faucet Crypto's partners.
Visiting the site regularly.
Referring others to the platform.