When you think of AI billionaires, it's not just about the staggering numbers in their bank accounts. It's also about how they're leveraging artificial intelligence (AI) to reshape our world.
From self-driving cars to cutting-edge machine learning (ML) technologies, these titans of industry are rich and the architects of our AI-driven future.
This article delves into the lives of tech moguls like Jensen Huang, Bill Gates, Elon Musk, and others who have a major stake in the ever-evolving realm of AI.
Read on to discover how these AI billionaires are more than just wealthy — they're game-changers.
Jensen Huang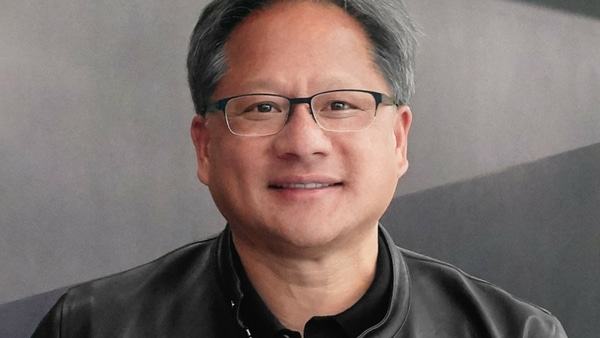 Jensen Huang is the CEO of NVIDIA, a leading tech company. As one of the notable AI billionaires, he has a $39.2 billion net worth as of October 2023 (Bloomberg Billionaires Index, 2023).
Initially known for creating graphics for video games, NVIDIA has shifted its focus under Huang's leadership. Now, the company is a big name in the field of AI since its graphic processing units (GPUs) are used in everything from large data operations to self-driving cars.
Bill Gates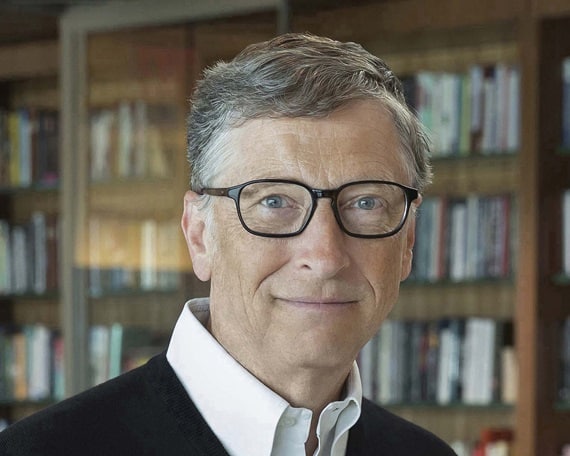 Bill Gates, another in the roster of AI billionaires famous for founding Microsoft, holds a net worth of $122 billion as of October 2023 (Bloomberg Billionaires Index, 2023).
While he made his name in software, Gates is also a big deal in the world of AI. Through Microsoft's AI research and initiatives, he's contributed to advancing technologies like machine learning and data analytics. And let's not forget Microsoft's Azure cloud services, which are heavily used in AI applications.
Gates also diversifies his AI influence through investments in companies like OpenAI and Inflection AI, which specializes in chatbots. Additionally, he funds AI research at universities and research institutions.
Elon Musk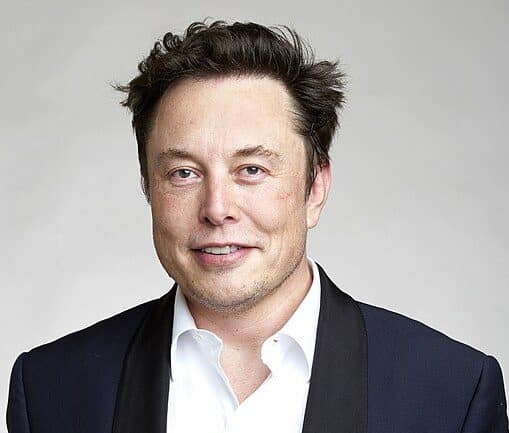 Elon Musk, the AI billionaire behind Tesla and SpaceX, has a staggering net worth of $239 billion as of October 2023 (Bloomberg Billionaires Index, 2023).
But it's not just rockets and electric cars; Musk is also a major player in the AI game. Tesla is developing self-driving cars that use AI, and SpaceX is developing rockets that use AI for navigation and control.
Furthermore, through his major investment in OpenAI, he's shaping how we'll interact with machines in the future. His ventures are leading breakthroughs in AI research and its practical applications.
Jeff Bezos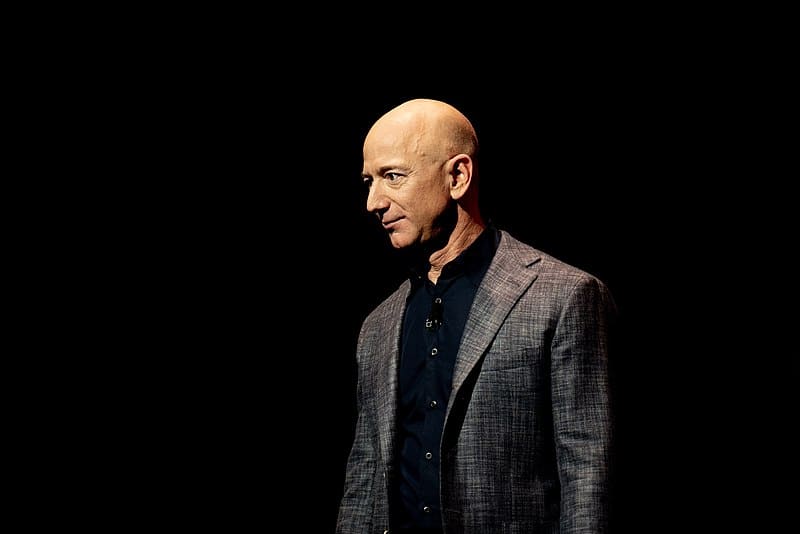 Jeff Bezos, best known for creating Amazon, boasts a net worth of $150 billion as of October 2023 (Bloomberg Billionaires Index, 2023).
While you might consider him an online retail king, he's also prominent in the AI world. Amazon Web Services (AWS), a huge part of his empire, offers a wide range of AI tools and services. AWS is a go-to platform for businesses wanting to integrate AI into their operations.
But it doesn't stop there. Amazon's AI tech powers everything from personalized product recommendations to Alexa, its voice-activated assistant.
Larry Ellison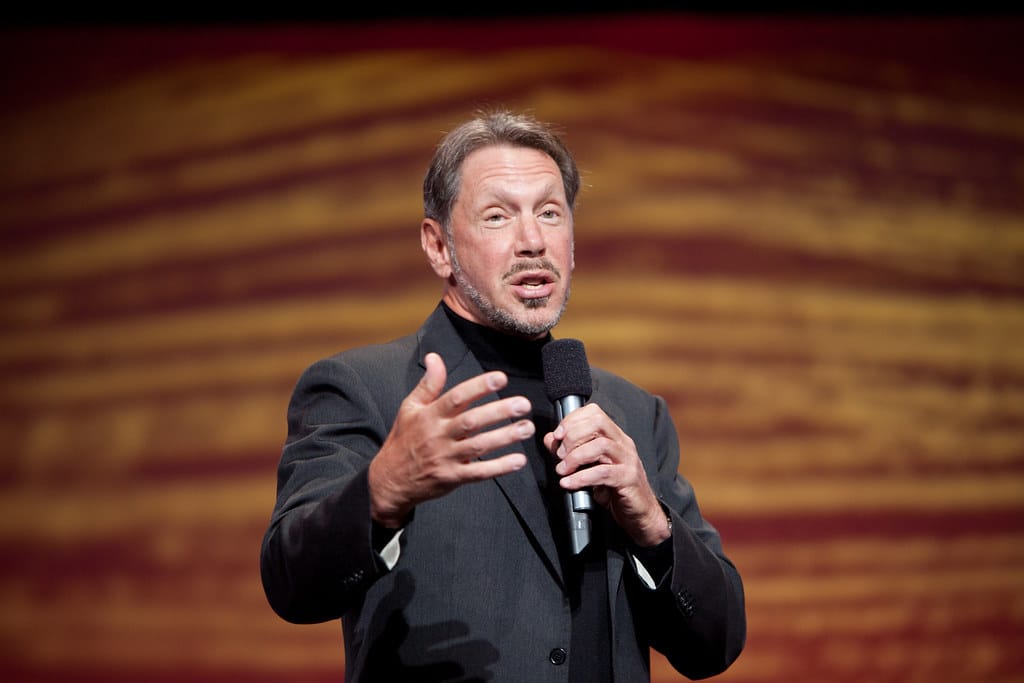 Larry Ellison, the co-founder of Oracle and another notable name among AI billionaires, holds an impressive net worth of $122 billion as of October 2023 (Bloomberg Billionaires Index, 2023).
While Oracle made its name in database software, Ellison is not just a database guru. Under his direction, Oracle has ventured into AI through cloud services and AI-integrated business solutions. Oracle's cloud platforms offer AI tools that help companies make smarter decisions.
He's also a significant investor in companies like Clarifai, which specializes in AI-driven image recognition software.
Larry Page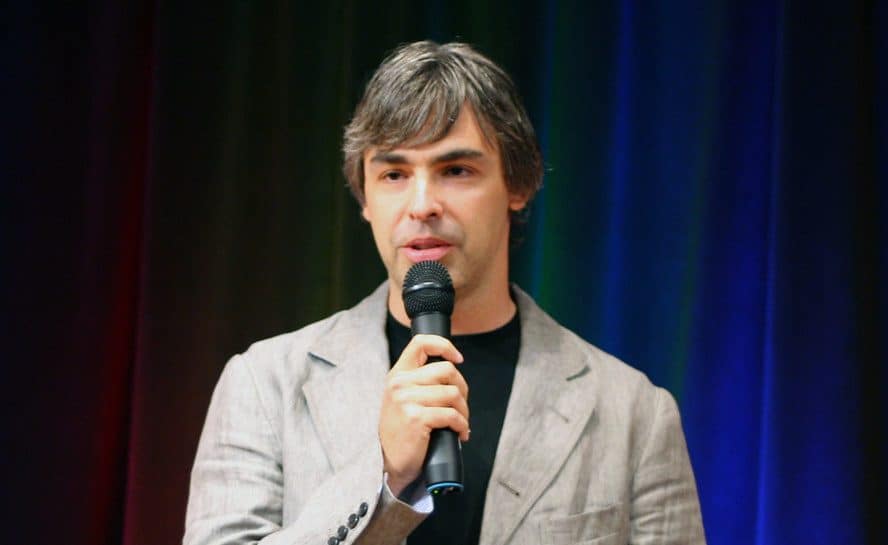 Larry Page, one of the co-founders of Google, has a net worth of $121 billion as of October 2023 (Bloomberg Billionaires Index, 2023).
Page is a big shot in the AI space as an AI billionaire. Under his influence, Google developed AI tools like TensorFlow and breakthroughs in machine learning. Google's AI technology powers everything from Google Search and Google Translate to Google Photos.
He is also a major investor in the company DeepMind, which develops AI technologies for a variety of applications.
Mark Zuckerberg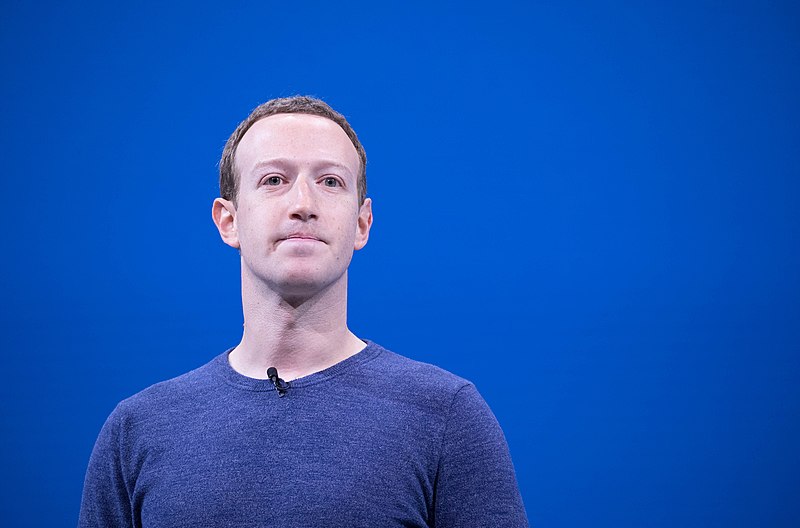 Mark Zuckerberg, the face behind Facebook, now known as Meta Platforms, Inc., has an impressive net worth of $111 billion as of October 2023 (Bloomberg Billionaires Index, 2023).
While he may be synonymous with social media, don't overlook his impact in the AI realm, leading to his position as an AI billionaire. Zuckerberg has steered Meta toward AI, leveraging it for personalized content, advertising, and even virtual reality experiences in the Metaverse. The company employs AI algorithms to optimize user engagement and has invested heavily in AI research.
Beyond Meta, he's invested in AI-focused companies like Inflection AI.
Sergey Brin
Sergey Brin, co-founder of Google and a key player in the tech world, holds a net worth of $115 billion as of October 2023 (Bloomberg Billionaires Index, 2023).
Under his watch, Google developed and invested in AI technologies that touch everything from data analysis to healthcare solutions. Google's AI impacts a myriad of industries and sets the standard for machine learning.
Beyond his role at Google, Brin also diversified his income by investing in AI-centric enterprises like DeepMind.
Ma Huateng
Ma Huateng, often known as Pony Ma, is the man behind Tencent, a Chinese tech juggernaut. He has a net worth of $34.4 billion as of October 2023 (Bloomberg Billionaires Index, 2023).
Tencent has dabbled in everything from social networking to gaming, but under Ma's leadership, it's also making significant strides in AI. The company is developing AI technologies for uses like medical diagnoses, autonomous driving, and retail solutions.
Huateng also invests in SenseTime, which develops AI-powered facial recognition software.
Zhang Yiming
Zhang Yiming, the force behind ByteDance, has a net worth of $49.3 billion, according to October 2023 stats (Bloomberg Billionaires Index, 2023).
ByteDance, best known for TikTok, leverages AI in ways that have redefined social media and content distribution. The company uses machine learning algorithms to customize user feeds and drive engagement, a model many are trying to emulate.
In addition to his success with ByteDance, he has a sizable stake in SenseTime, a company making waves with its AI-powered facial recognition technology.
The Influence of AI Billionaires
The story of AI billionaires goes beyond just their wealth. It's about how these tech giants like Musk, Gates, and Huang use their resources and knowledge to push the boundaries of what's possible with AI.
They are not just getting richer; they are creating technologies that are changing how we live and work.
As we move forward into a future filled with AI, the work of these AI billionaires will continue to play a significant role in shaping what that future looks like.
Because everything's changing: