Adopting a password manager for your business – the right one – comes with all kinds of benefits. It can close gaps in your security, secure popular productivity software, and make a remote, office or hybrid environment a more productive and safe place to work.
To gain all these benefits, choosing a password manager that is easy to adopt and use is the most crucial part of the process – because if it isn't easy, it won't be used.
When selecting the right password manager for your business, knowing what to look for is key. Here are eight of the top features you will want to seek out:
1. Built-in Security and Productivity
A password manager is only useful if everyone on your team wants and understands how to use it. The most sophisticated technology around won't make much of a difference unless people actually use it. If you're considering a password manager for your business, remember that it should:
Integrate seamlessly with your current security ecosystem, and evolve with you.

Allow you to safely share sensitive logins and other business data with those who need it.

Let teams use the productivity tools they need, while staying secure.

Allow developers to work at full speed, with secrets safely stored.
Making the secure thing to do the easiest thing to do for your team means choosing a password manager with easy adoption and everyday usability. It should help everyone get their work done without slowing them down. People – and the companies they work for – shouldn't have to choose between security and productivity.
2. Security, Privacy, Compliance and Industry Standards
Your password manager should give you complete control over passwords and other sensitive business information, and be compliant with the most stringent industry standards for data confidentiality, integrity, and availability.
Look for crucial security features like AES 256-bit encryption, end-to-end encryption, multi-factor authentication, and PBKDF2.
Additionally, consider the standards and laws that govern your industry and where you operate. The best password managers make complying with regulations and passing external audits a breeze. (Read also: Data Breach Notification: The Legal and Regulatory Environment.)
3. Simple Administration
Your password manager should make administration simple and transparent, allowing you to set permissions at scale, or customize access by user, group, or vault.
You should expect effortless management and instant control, with options for account recovery, guest accounts, and the option to delegate administrative responsibilities to trusted team members to help you manage your account.
4. Easy Team Distribution
Your password manager should be easy to deploy, and make it easy to get everyone set up with the right level of access. Getting the right credentials to the right people is a crucial part of password management.
The ability to fit into your existing security ecosystem is also important, giving you the option to work with other systems you already trust, like Azure AD, Okta, OneLogin, and Slack. (Read also: Security Concerns Rise for Remote Work.)
A password manager should include:
Advanced permissions for sharing.

Active Directory support for managing a large number of users.

Sharing data among users should be managed in a way that doesn't give those who control the server the ability to set up unapproved sharing.
5. Password and Username Generator
Your password manager should automatically suggest strong, unique passwords and usernames. A good enterprise password manager will also detect website-specific password requirements and suggest credentials that comply.
Finally, it should also give you the option to enforce strong passwords as part of your password policy, with customizable password requirements like character length and including upper and lowercase letters, numbers, and symbols.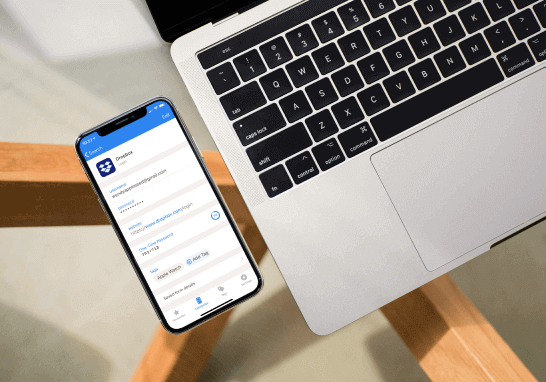 1Password makes it easy for your team to keep passwords secure
6. Enhanced Features
Protecting important passwords is just the basics. The best business password managers also offer:
Robust apps for Mac, Windows, Linux, iOS and Android.

A web experience that works in any browser (Chrome, Safari, Edge, Firefox, Brave).

Two-factor authentication (2FA) for an extra layer of account protection.

Free personal accounts to promote good security habits both at home and at work.

Travel mode to safely cross borders.

The ability to be used as an authenticator for sites with two-factor authentication.

The ability to secure, orchestrate, and manage your company's infrastructure secrets .

Seamless and secure password sharing.
7. Auditing and Custom Reporting
Your password manager should give you all the tools you need to audit and report on your security. Look for the ability to identify potential threats before they happen with advanced reporting, see if company email addresses or credentials have been exposed in a data breach and quickly gain insights into how your business is using your password manager.
You should be able to easily learn things like whether or not two-factor authentication is enabled, when team members last signed in, and who has access to what and when they accessed it. (Read also: The 7 Basic Principles of IT Security.)
8. Quality Support
Lastly, you should expect comprehensive documentation and resources containing everything you need to get started with your password manager, as well as the option for expert, one-on-one support when needed.
Stay Protected and Productive
No matter what authentication methods or security policies stand between you and your goals , established password managers like 1Password Teams and 1Password Business offer the secure solutions you need. It's the only security solution built from the ground up to enable anyone – no matter their level of technical proficiency – to easily navigate the digital world without fear or friction.
Whether it's by simplifying authentication, storing secrets, or enabling safe collaboration, 1Password provides businesses with the freedom to work the way they need to, confident in the knowledge that their most private data is protected.