Saying you "work in tech" is kind of like saying you "work in art."
People who aren't familiar with the industry will likely nod their heads and smile—but to those who know the field, that verbiage can be overly vague. "Working in tech" could mean working in artificial intelligence, blockchain, cloud computing, cybersecurity, fintech—the list goes on. And within any of those domains, you could be a data scientist, software engineer, customer relationship manager, graphic designer, so on and so forth. (Also read: Computer Science and Information and Communications Technology: What's the Difference?)
So why do we say "women in tech"?
Well, for one, because tech is a chronically male-dominated field. We generalize because it helps draw attention to the stats: Women occupy less than 30% of STEM jobs despite making up nearly half the workforce.
But the truth remains: Women in tech aren't a monolith; and we shouldn't treat them that way.
Techopedia reached out to three women spearheading innovation in three distinct pockets of the tech world to learn about their individual career journeys. We spoke with Beena Ammanath, Global Head of the Deloitte AI institute, Sara Nemati, Director of Arts and NFTs at cmorq, and Deanna Ransom, President and Executive Director of Women in Revenue.
Here's what they had to say:
Beena Ammanath: Global Head, Deloitte AI Institute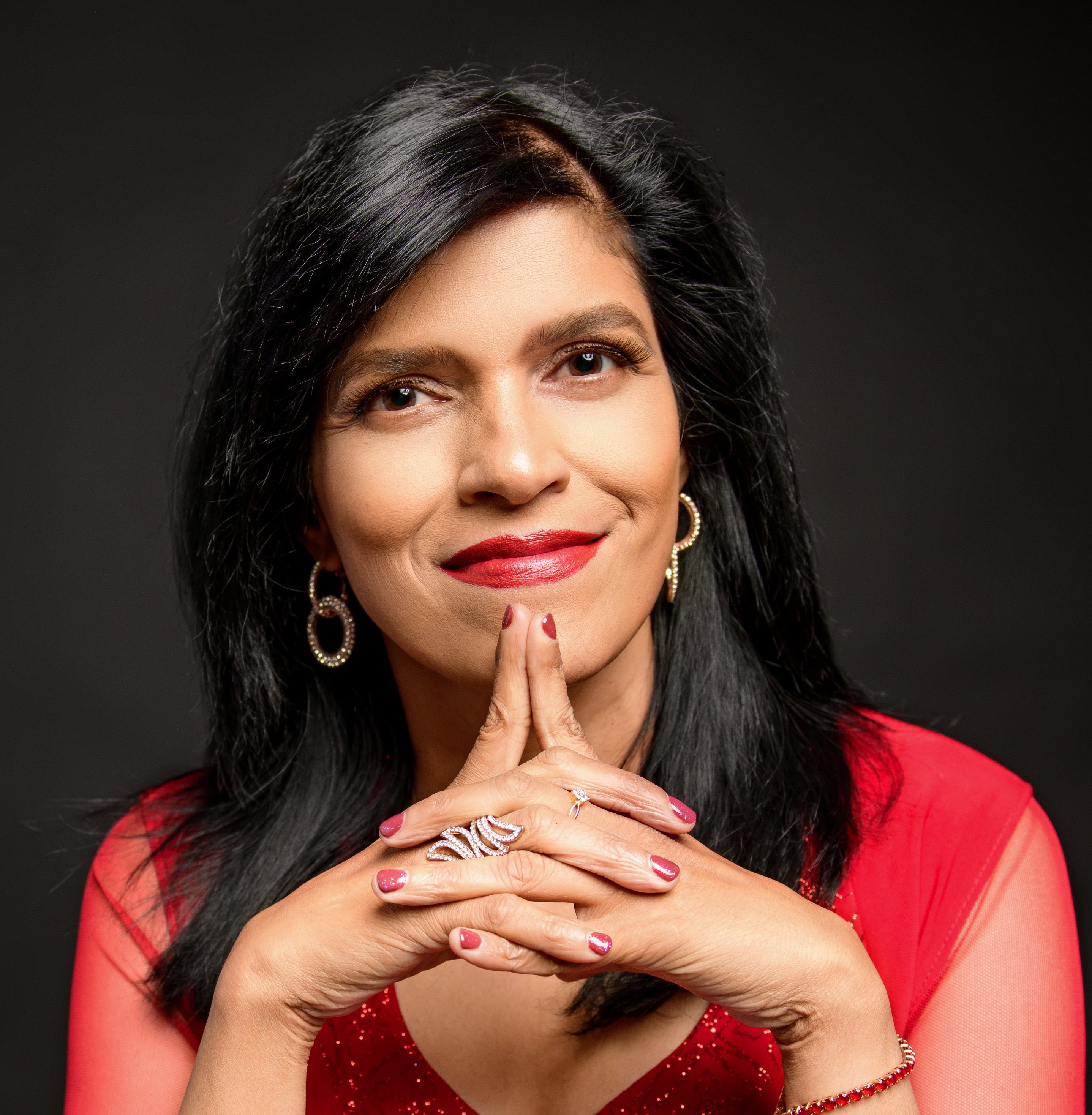 What Does Your Work Entail?
Ammanath: I lead the Global Deloitte AI Institute and also lead trustworthy AI and ethical technology at Deloitte. At the AI Institute, I oversee cutting-edge applied AI research, analysis on trends in AI and emerging technologies, new evolving business models, future of work, and diversity and inclusion in AI and AI ethics. And as the leader for Trustworthy Technology, I focus on trust and ethics in all emerging technologies.
What Was Your Major and How Did That Lead to Where You Are Now?
Ammanath: I majored in computer science for both my undergrad and post-grad. I also earned a Master of Business Administration with a focus on finance. I have always worked in the data space and have seen it evolve from transactional data, to data warehousing and business intelligence, and, now, onto big data, machine learning and AI.
I have been very fortunate to have worked in a variety of industries while being anchored in data technologies. I grew through the traditional technology ranks starting as a developer [and] engineer onto management, executive and GM-level roles – building and taking AI products and solutions to market. (Also read: 7 Women Leaders in AI, Machine Learning and Robotics.)
What Were the Biggest Reservations You Had About Going Into Tech? How Did You Overcome Them?
Ammanath: I didn't have as many reservations entering the field as I did once I entered the field.
[The tech industry] was not really set up for women—and especially women of color—to succeed, grow and thrive at that time. It became even harder once you entered the executive ranks. I have faced
all the typical scenarios
you hear about and much more: mansplaining, being asked to fetch coffee, being talked over in meetings, walking the thin edge between being assertive and likeable, continuously proving your abilities, not fitting in, being the only woman at the table—and the list goes on.
Over time I started gaining more confidence in my strengths and experiences. I wish there was a magic pill and one "a-ha" moment that changed everything, but for me it was just building up confidence slowly over time.
If You Could Give Yourself One Piece of Advice When you Were Starting Your First Tech Job, What Would it Be?
Ammanath: Don't curb your curiosity to stick to the safe well-known path or job.
It's going to lead you on a lifelong journey of learning and exploring several industries, meeting amazing, diverse groups of people, work on solving complex but impactful problems, take you to countries all around the world and create a career experience mosaic more vibrant than anything you could have ever imagined. (Also read: Post-Pandemic Life in the Tech World Looks Pretty Good.)
So, go right ahead and create your own unique path!
Sara Nemati: Director of Arts and NFTs, cmorq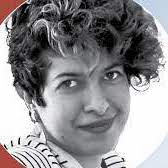 What Does Your Work Entail?
Nemati: I am the Director of Arts and NFTs at cmorq, which is a decentralized finance (DeFi) service having integrated NFTs in their app. My role is to oversee and plan everything NFT-related (and usually more than just NFTs). It mostly includes art but is not limited to it; I try to keep up and stay updated with the latest advances, innovations and utilities in the decentralized world. [My role] is sort of divided into two parts: our current users and NFT artists, who can use cmorq's services to manage their crypto income and finances. (Also read: NFT Explained: How to Make, Buy and Sell Non-Fungible Tokens.)
It's very important for us to see what our users are interested in and what could be beneficial for them. Also, it is important to engage NFT artists and introduce DeFi to them.
So what I do is research, innovation and design in the decentralized world.
What Was Your Major and How Did That Lead to Where You Are Now?
Nemati: I've always loved art and I've always loved computers!
I studied architecture, which is a great connection between art and science; it allowed my creative and curious sides to connect with tech and to learn to benefit from it. It has always been important to me to keep those two sides active and fresh!
I had heard about the blockchain and cryptocurrencies, and they were interesting to me, but not enough to get me to explore them more. But then I heard about NFTs and the big 10k NFT collections—this was really exciting and a perfect combination: art and technology!
So I challenged myself to create a collection of 8,000 birds on the blockchain. I can say with certainty that this was the most fun project I ever did in my life: Everything was very new, challenging and amusing to learn and discover. (Also read: How Crypto Can Help Women Gain More Equal Footing in Business Leadership.)
All that led me to focus more on the NFT world and decentralization. Now, working at cmorq, I get to keep that energy and use it every day!
How Important Were Certifications in Your Career Journey?
Nemati: I personally maybe have certifications for 10% of my qualifications.
They sure are important—for employers to trust them and have an idea of what their [employees'] capabilities are; but they shouldn't be the only source of trust. I believe a person's willingness to learn and their enthusiasm is more important than what they already know based on a certification.
If You Could Give Yourself One Piece of Advice When you Were Starting Your First Tech Job, What Would it Be?
Nemati: My advice would always be: explore more and be more curious and brave to try new fields. (Also read: Tech Career Shift: 5 Factors to Consider.)
Deanna Ransom: President and Executive Director, Women in Revenue
What Does Your Work Entail?
Ransom: I am the president and Executive Director of Women in Revenue: a non-profit created to empower and elevate women working in revenue-generating roles with the ultimate goal of workplace equity. My role at Women in Revenue is similar to a CEO; I am responsible for overseeing the growth and performance of the organization and ensuring that its members are well-served.
[Women in Revenue] represents more than 5,000 members working in sales, marketing and customer success. Many of our members work in the technology industry—and my background is in B2B technology. I was previously
Chief Marketing Officer
(CMO) and
diversity, equity and inclusion
(DE&I) chairperson at Televerde and I have held senior leadership roles at companies such as SAP, Clarivate Analytics and Merck & Co.
What Was Your Major and How Did That Lead to Where You Are Now?
Ransom: I have a bachelor's degree in communications and a masters in business administration and marketing. My goal was to either be Oprah or a brand manager at a CPG company—but I learned that there were more possibilities. I worked my way up from admin, to sales, to CMO because I wanted to help companies achieve their best business outcomes.
My first job in tech was as a hospitality admin for the solution center at an enterprise resource planning (ERP) company. Customers came into the center to get demos and be trained on the products. I managed the center, hosted the clients and worked closely with the sales team. I learned how sales worked and about the business because I was curious. Through my work with the sales teams, I interfaced regularly with all of the business unit managers—and one pulled me aside and shared that he thought my talents and skills could be successful in sales. He believed in me, became my mentor and opened the door to a career in tech sales. (Also read: How Artificial Intelligence Will Revolutionize the Sales Industry.)
In sales, I learned about understanding customer needs, became a student of the product—eventually going for product training—but also used my curiosity to figure out how technology could help companies solve their business challenges. From there, I became interested in how to get more leads to sales; and that led me to marketing. I built strong relationships with the marketing team and wanted a new challenge. I shifted to marketing after seeing how critical it is for tech companies to have the right messages, in the right channels, at the right time and build the connections that customers have with your brand through marketing.
Would You Say Coding is a Necessary Skill for Women to Succeed in Tech?
Ransom: Definitely not. There are thousands of women with very successful careers in tech that don't code.
I think we need to redefine "women in tech" beyond STEM roles. Tech companies need people to sell and market their products, people to manage their customers and their operations. To succeed as a woman in tech you just have to be a woman who is willing to find a role in the industry that you can do well and own it. If that's a technical position, great. But there are many opportunities in tech outside of technical roles and, honestly, my hope is to see more women leaning in and running tech companies. (Also read: 12 Top Women in Tech Right Now.)
If You Could Give Yourself One Piece of Advice When you Were Starting Your First Tech Job, What Would it Be?
Ransom: Don't set limits on yourself.
I didn't think a sales and marketing career in tech was for me because, honestly, I didn't have the proper awareness of the possibility or option. I thought I needed to be in entertainment or consumer packaged goods because that's what I was aware of as possible for me. I knew I was smart; but I was convinced that being in tech meant that you had to be "techie." You had to code or understand product builds or architecture. I'd already set a limitation on myself. My curiosity lends itself well to being a data-driven marketer; and my artistic side works for me because it enables me to look for creative ways to serve the business and customers outside of traditional approaches.
Had I not had a good mentor that knew my potential, I would have limited myself to what I knew. Just because you don't know it today doesn't mean you can't do it tomorrow.
Create your own user feedback survey
Conclusion
Tech isn't one-size-fits-all—not for women; not for anyone. Regardless of your interests, talents and qualifications, there's a place in the industry for you.
Ammanath put it best: "While the core capabilities are significantly different, women moving into technology from [other industries] can carry with them confidence that if they can be successful in other demanding fields, they can achieve a similar or greater level of success in technology, as long as they pick a core skill set that's needed in the tech industry." (Also read: 4 Things Successful Women in Tech Want Students to Know.)
*These interviews have been edited for length and clarity.*